Martin Nicholson's Cemetery Project
St Laurence, Church Stretton, Shropshire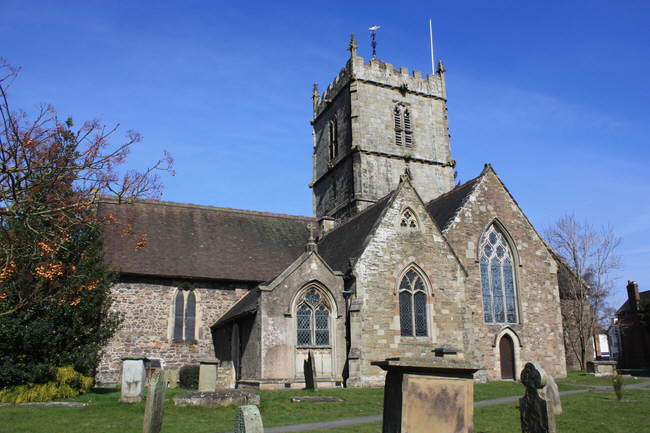 Although we moved to Shropshire three years ago we have only just surveyed this church that lies within three miles of our home.
---

You have to look twice to spot the spelling mistake.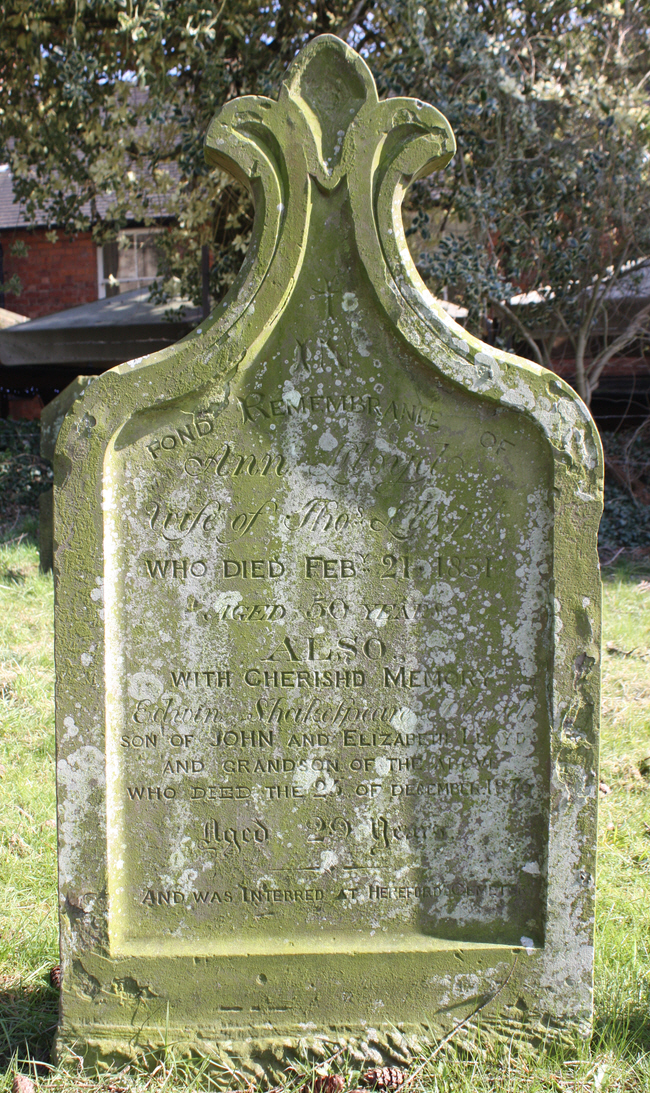 ---

Three mistakes on one stone: but only a local would spot the problem with the place name of All Stretton.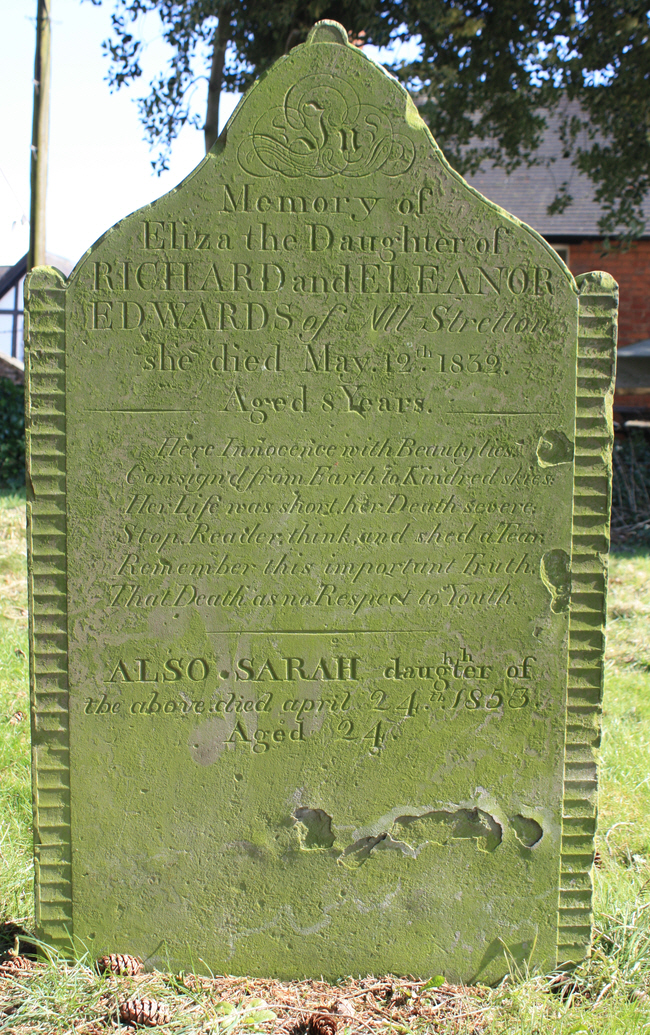 ---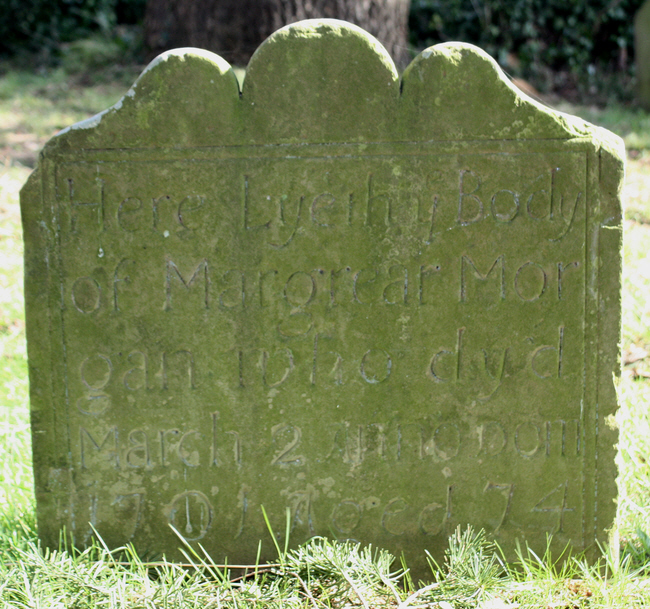 The inscription is somewhat hard to read but the mason had problems with both the spacing and the spelling.
---

"On a Thursday she was born. On a Thursday made a bride. On a Thursday her leg was broke. And on a Thursday died."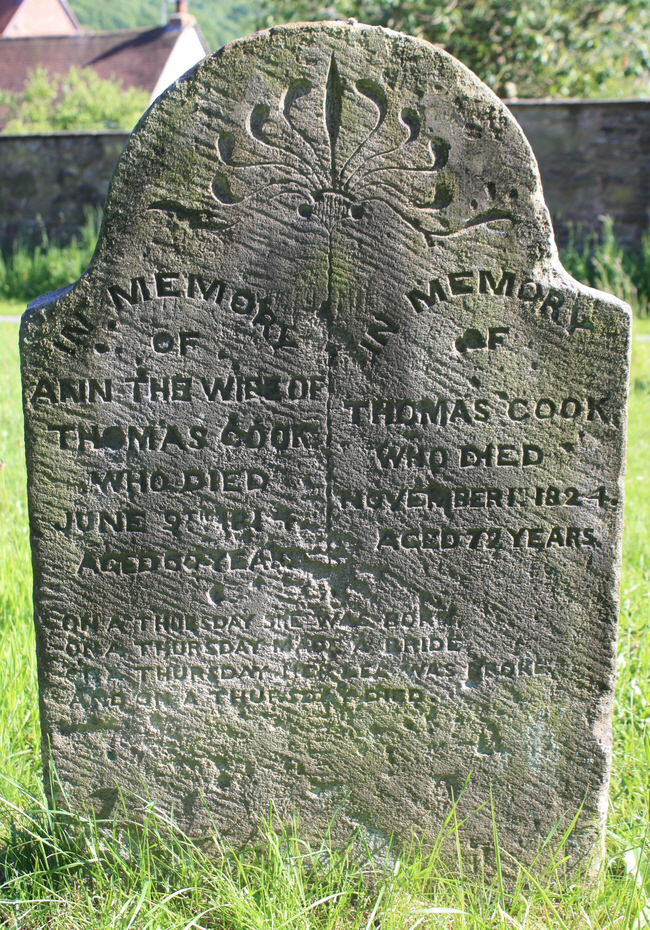 ---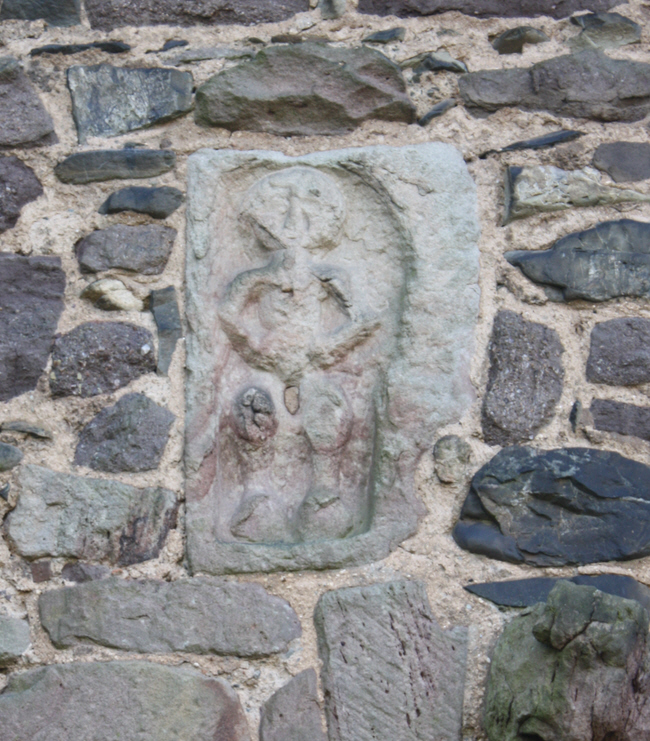 Perched high on the outside wall of the nave, more pagan than Christian, she precariously displays her private parts while guarding the door of this Norman church. The "Sheela na Gig" is an ancient fertility symbol taken from a much older building.
---
Martin Nicholson - Shropshire, United Kingdom.
This page was last updated on March 14th 2014.