Martin Nicholson's Cemetery Project
St Mary, Sutton Maddock, Shropshire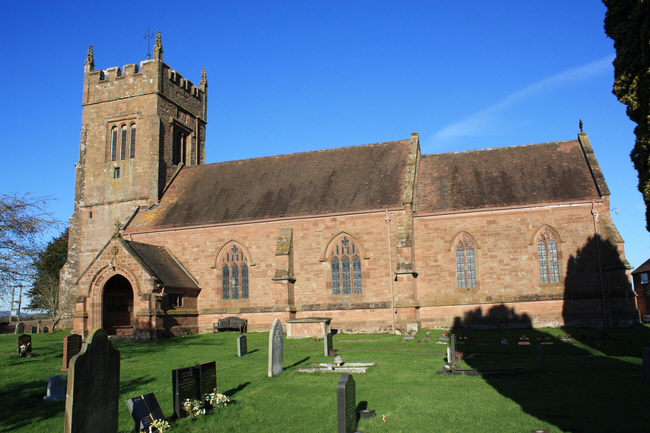 What should have been a peaceful location was ruined by a noisy grain-dryer in a nearby farmyard.
---
"Not today but everyday ..." doesn't make sense. I assume "Not just today but everyday ..." was meant?
---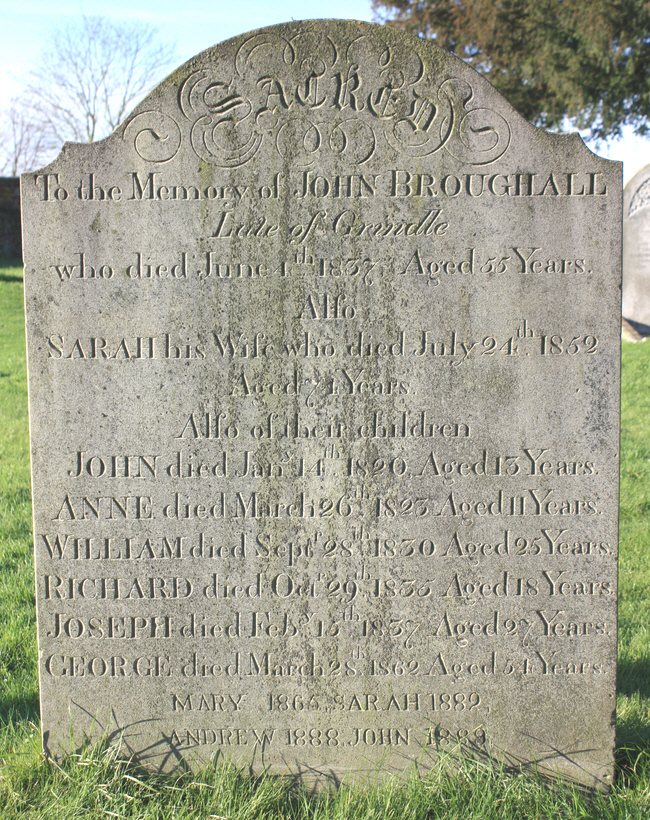 John and Sarah Broughall had ten children but there was only space on the stone to give details of the first six.
---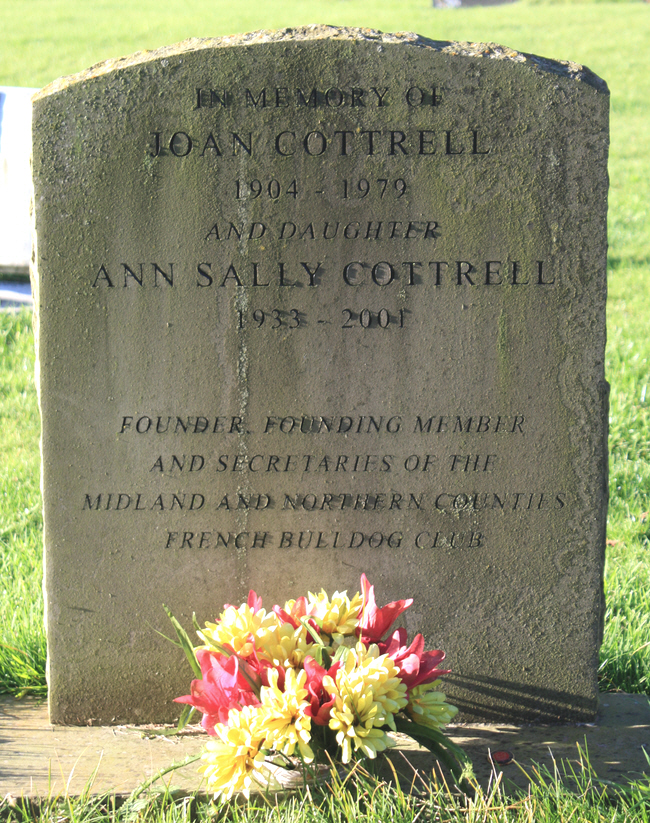 Joan and Sally Cottrell were both leading figures in the founding of the French Bulldog Club.
---
Martin Nicholson - Daventry, United Kingdom.
This page was last updated on November 29th 2012