Martin Nicholson's Cemetery Project
St Mary the Virgin, Shrewsbury, Shropshire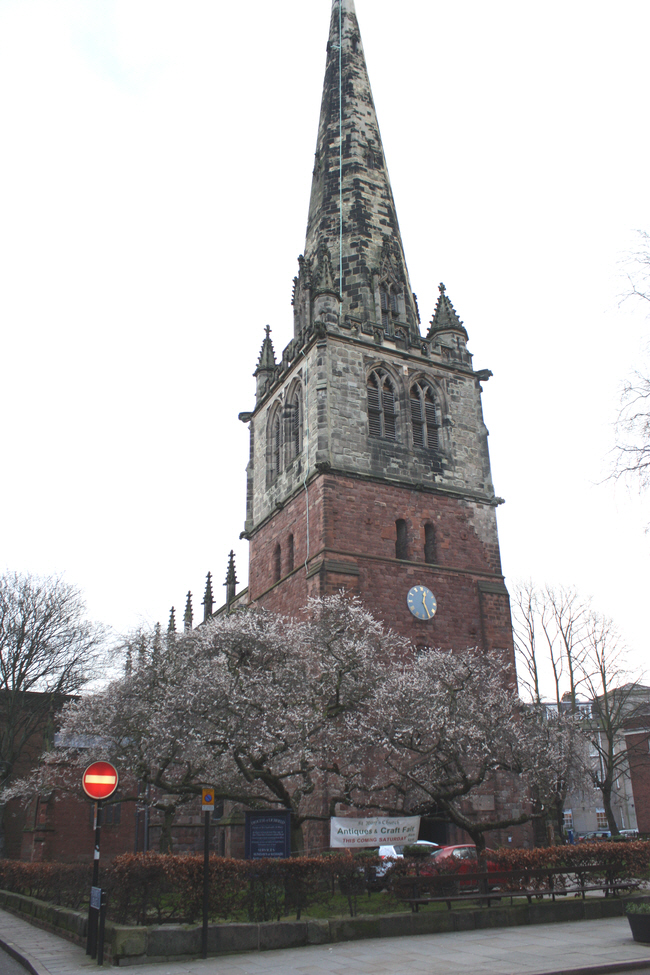 This church was declared redundant in 1987 and is now cared for by the Churches Conservation Trust.
---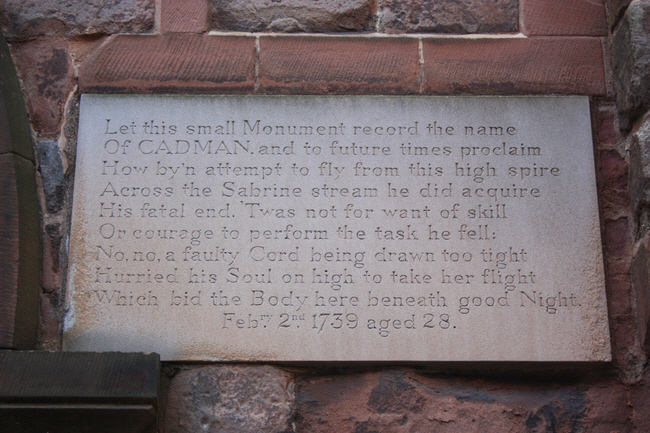 In 1739 showman Robert Cadman attempted to slide down from the top of the spire, head first, using a rope and a grooved breastplate. This is his engraved obituary outside the west door.
---
The church is world famous for its stained glass collection mostly brought from elsewhere including Germany, Belgium and the Netherlands.
---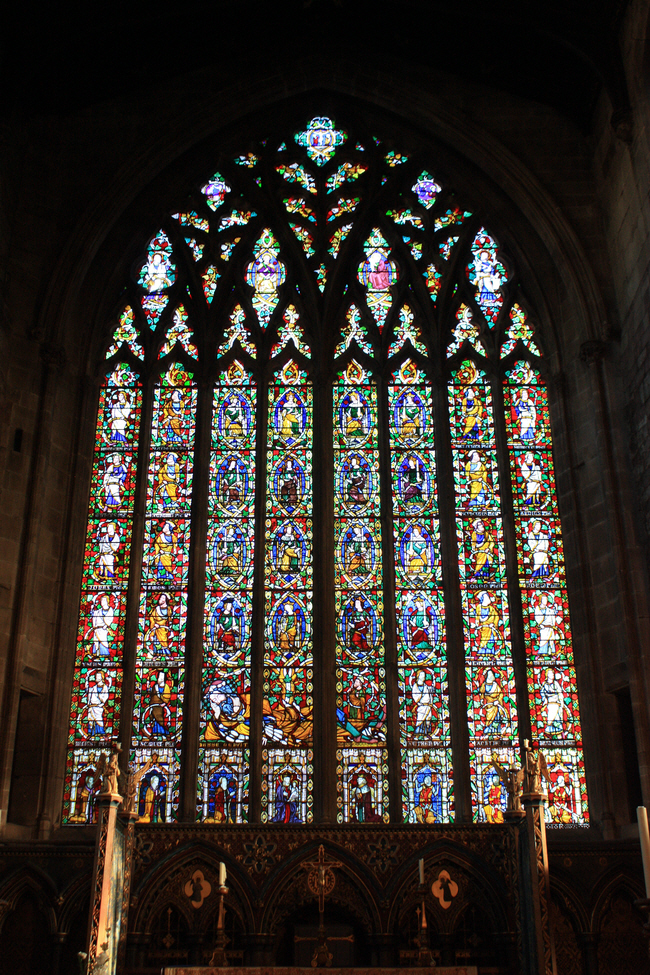 The Jesse window which represents the tree of Jesse, tracing the genealogy of Jesus back to David's father Jesse.
---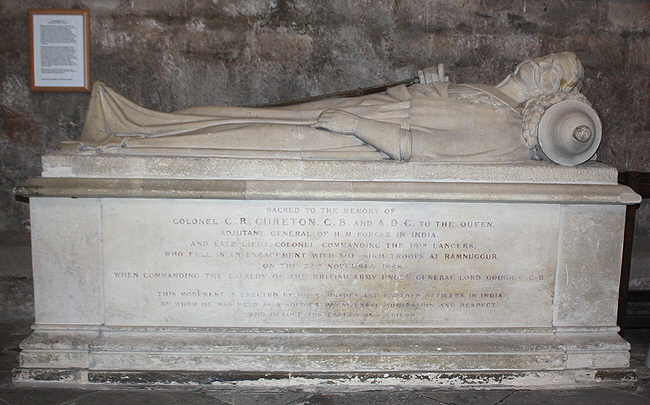 The reclining effigy of Colonel Cureton, Adjutant General for H.M. Forces in India. He died in 1848.
---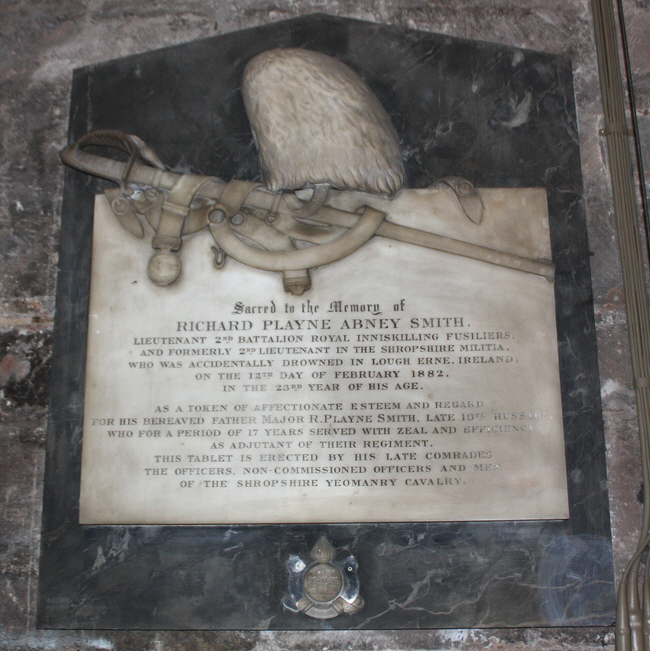 Lieutenant Richard Playne Abney Smith who accidentally drowned in Lough Erne in Ireland in 1882.
---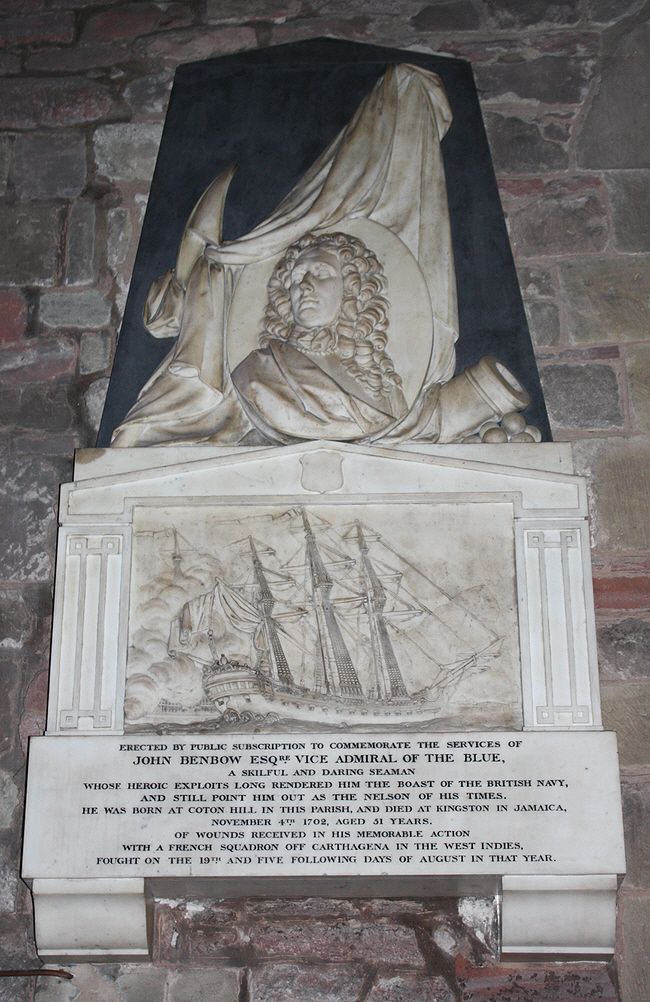 We loved the wonderful ship on Vice Admiral Benbow's memorial.
---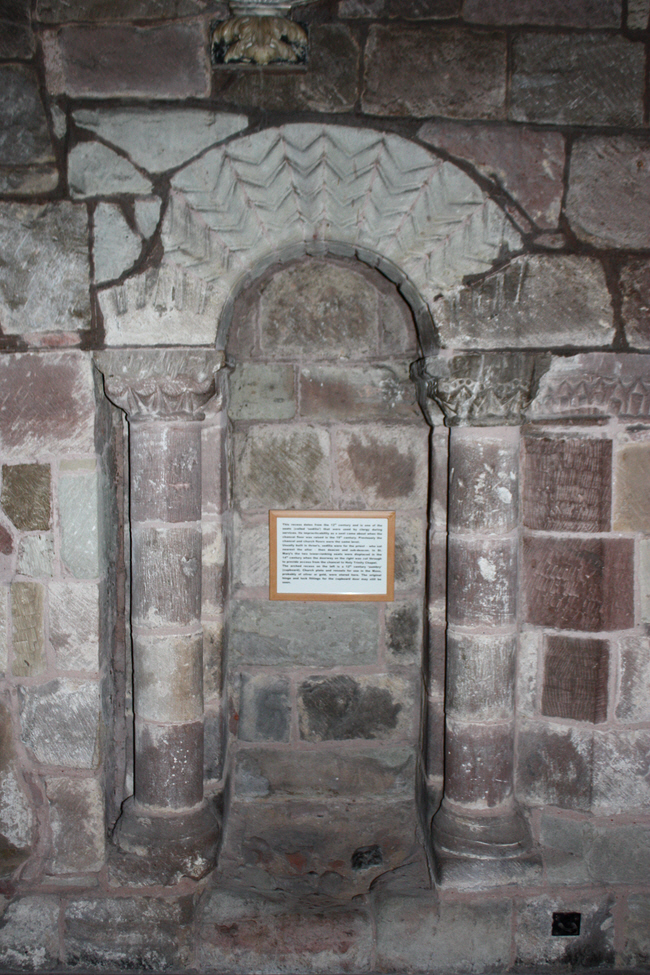 This is a sedila - a place for clergy to sit during a service. This one is no longer usable because the floor has been raised.
---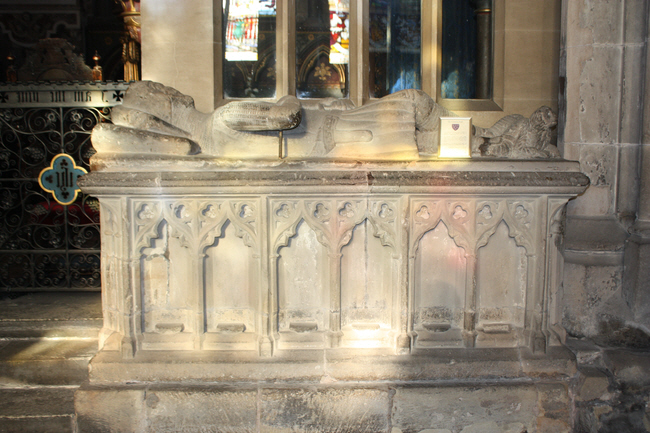 This is the 14th century tomb-chest of Simon de Leybourne. Unusually he has crossed legs and a dog at his feet.
---
Martin Nicholson - Daventry, United Kingdom.
This page was last updated on January 9th 2014