Martin Nicholson's Cemetery Project
St Tetha, Teath, Cornwall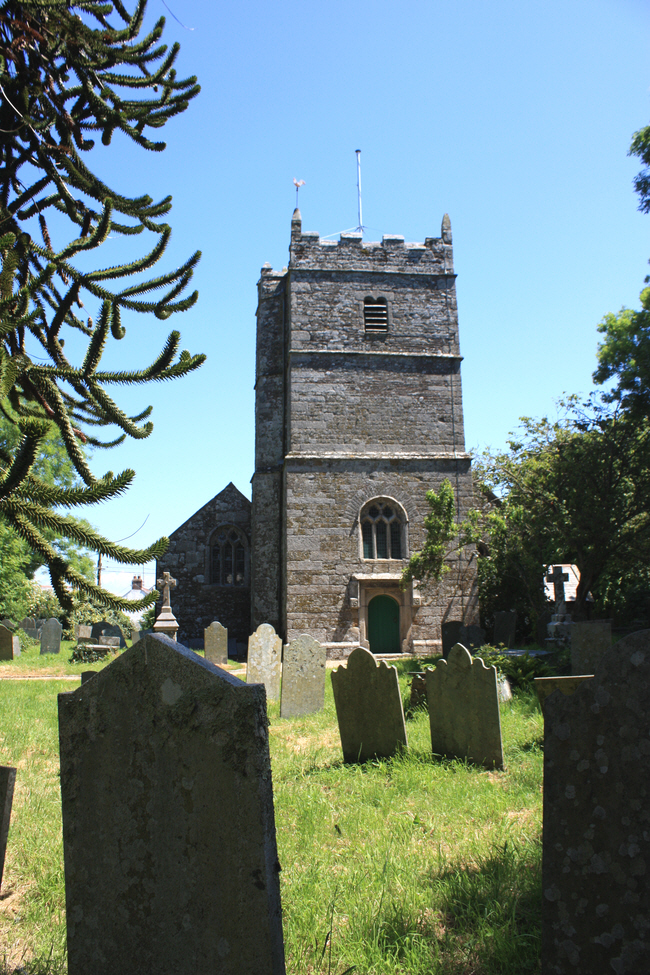 The Parish Church is dedicated to St.Tetha and dates from about 1380. A Norman church, built about 1100, previously stood on the site. The fact that the church land is in the shape of a rough circle indicates that there was probably some kind of place of worship here in Celtic times.
---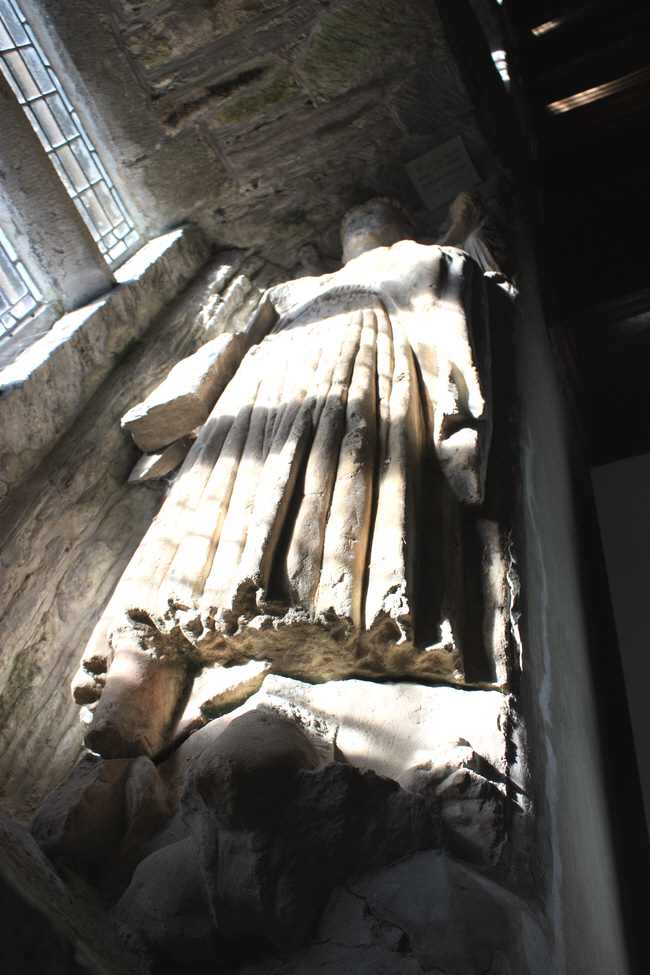 This knight has his head held by angels and as his feet are resting on a lion we know he was killed in battle.
---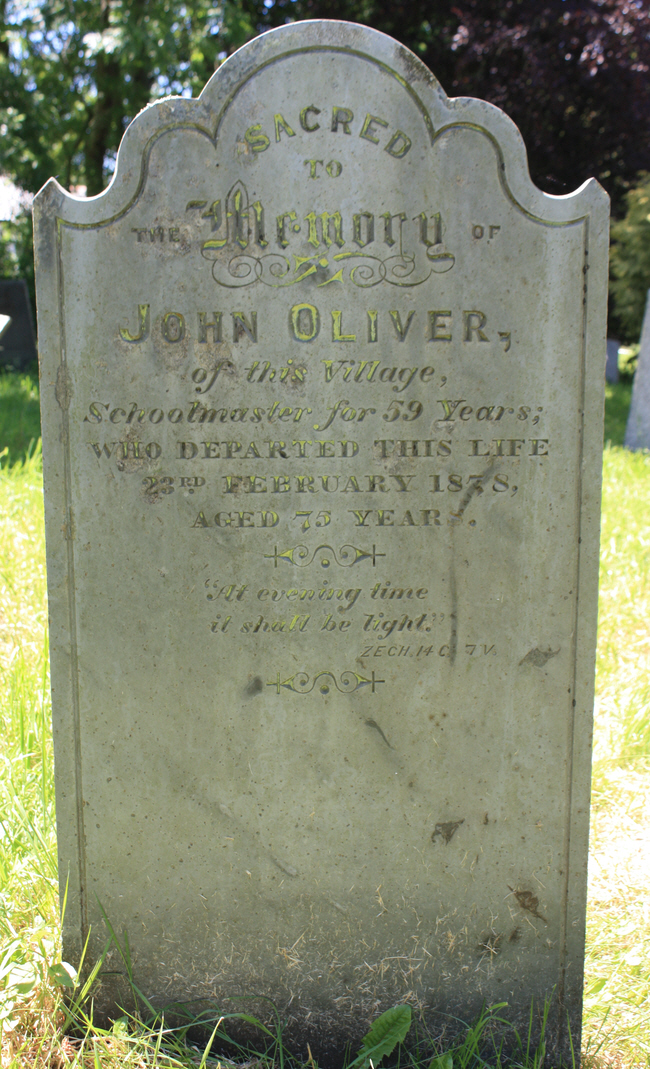 John Oliver was a schoolmaster for 59 years.
---
John Whitford Bray was "accidentally drowned at sea" - the mason appears to have had a problem with the spelling of the word "accidentally".
---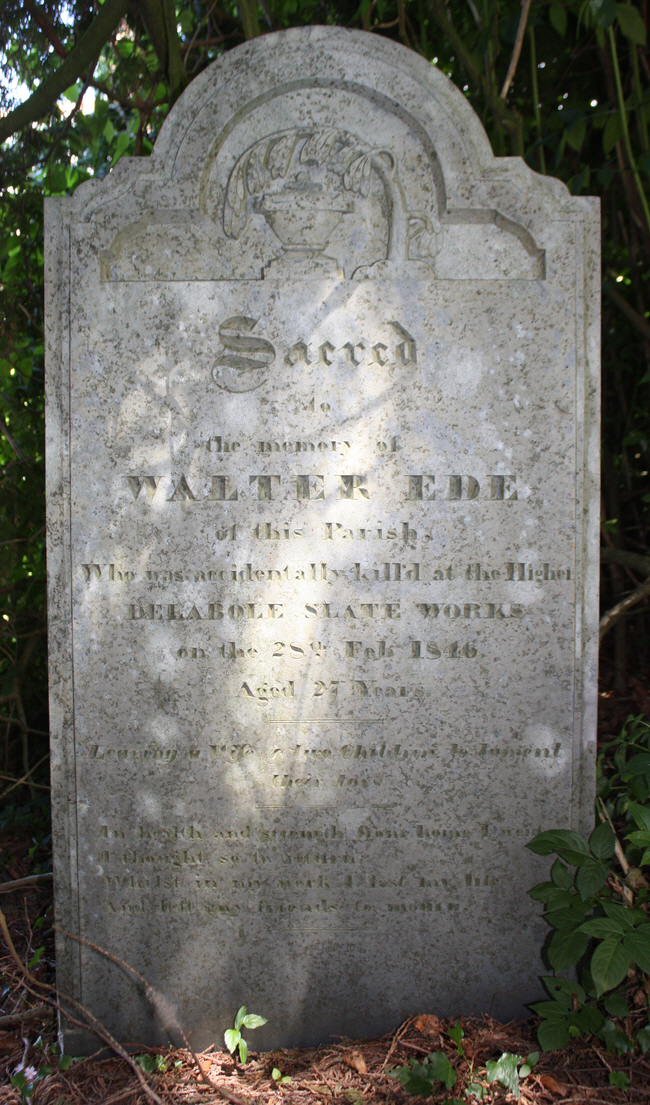 Walter Ede was killed at the Delabole Slate Works.
---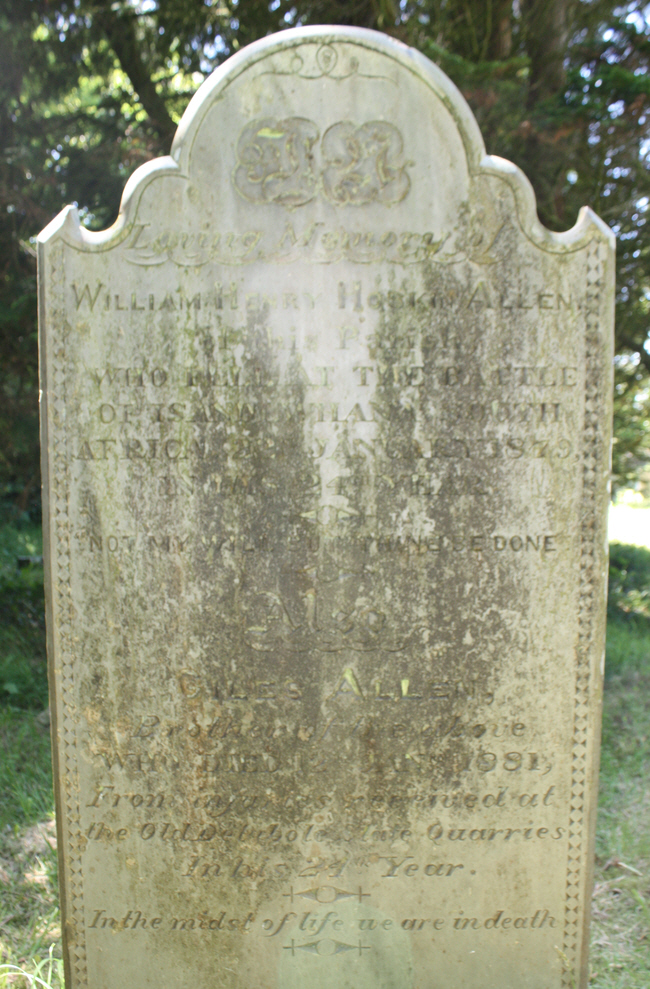 William Henry Hoskin Allen, born St Teath, Cornwall, England in 1854, the son of Thomas Allen of the same parish. He served as a Corporal in the pre Isandlwana Natal Native Contingent's 2nd Battalion, 3rd regiment. He was killed in action at the battle of Isandlwana, 22 Jan 1879, for which the Government's credit list awarded £17.2s.6d to his next of kin. This was the first major encounter in the Anglo–Zulu War between the British Empire and the Zulu Kingdom. A Zulu force of some 20,000 warriors attacked a portion of the British main column consisting of about 1,800 British, colonial and native troops and perhaps 400 civilians.
---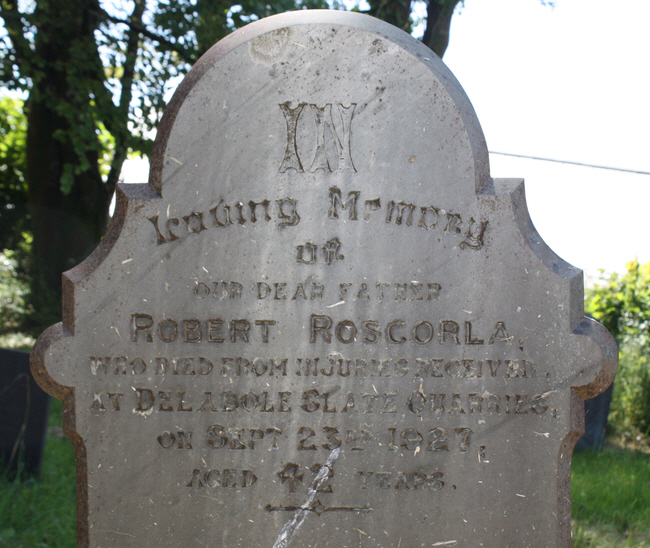 Robert Roscorla died from injuries received at the Delabole Slate Quarries.
---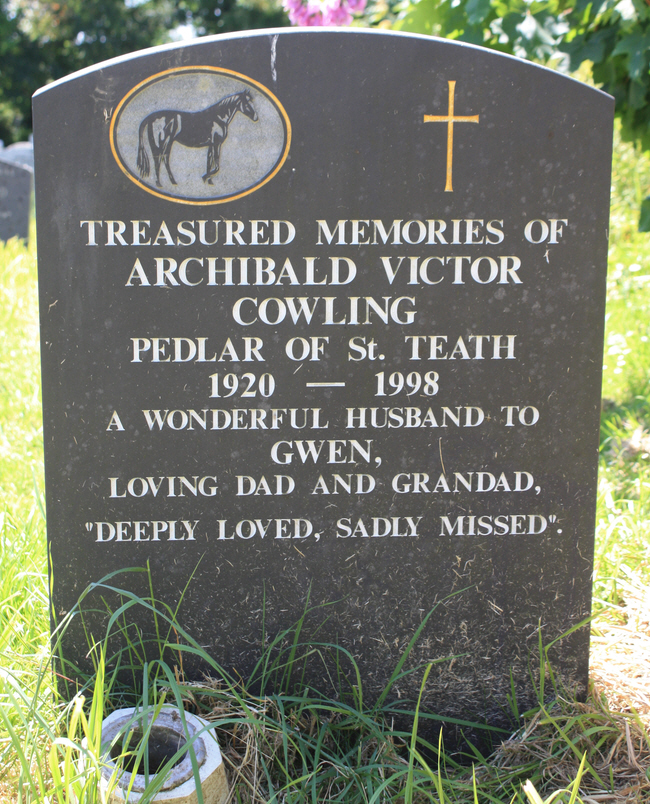 The memorial to a pedlar.
---
Martin Nicholson - Shropshire, United Kingdom.
This page was last updated on June 14th 2014.