Martin Nicholson's Cemetery Project
St Mary, Tyberton, Herefordshire
The present church is a red brick building consisting of a nave with a south porch, chancel and west tower. The south nave doorway from the medieval church was used in the 18th century building. There was a restoration in 1879 when the nave and chancel windows were replaced with inappropriate lancets.
---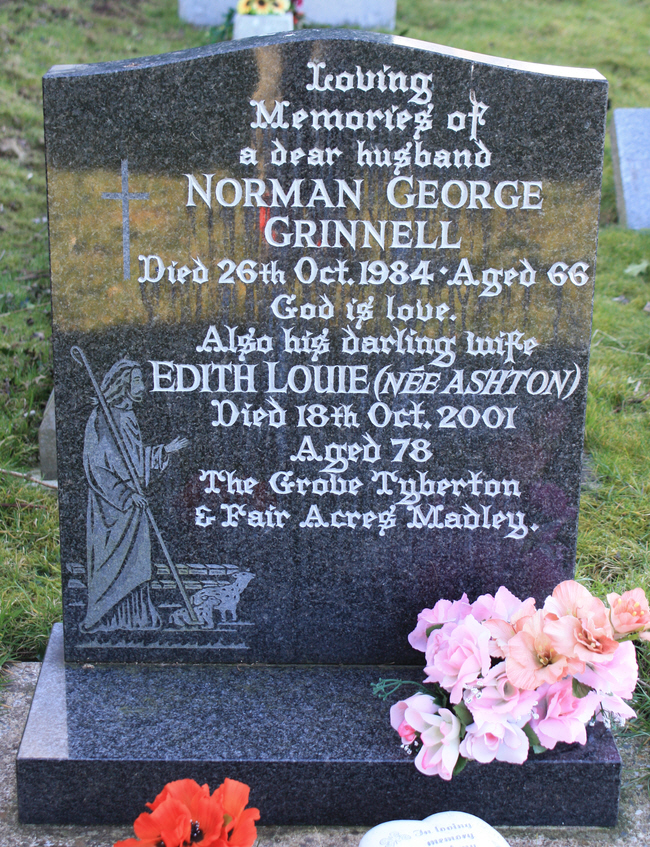 A routine front side of a gravestone gave no hint of the superb material on the reverse!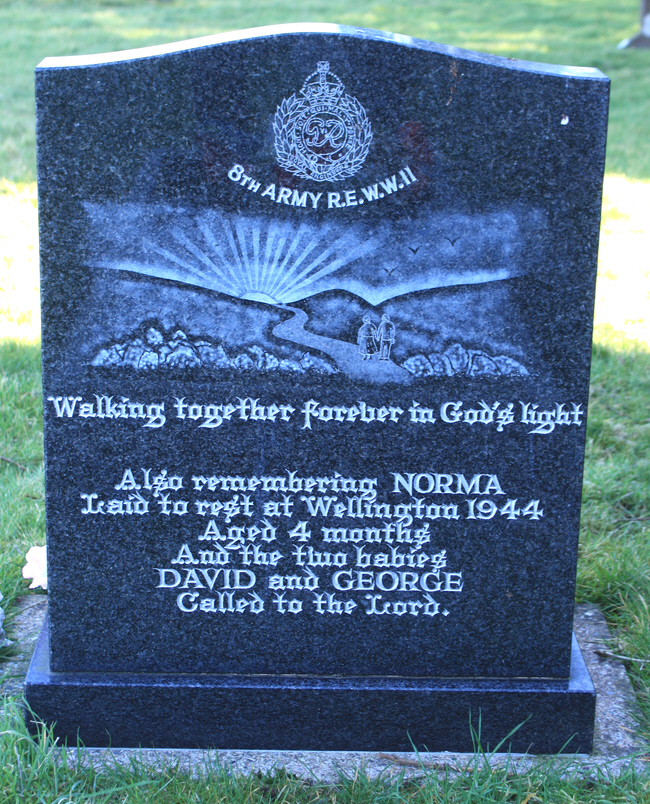 ---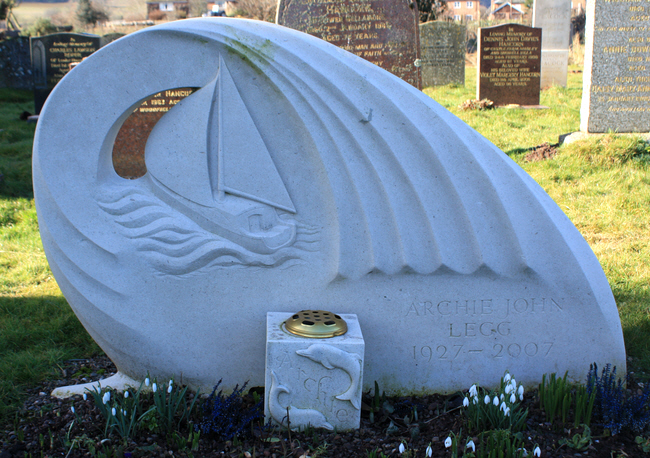 A modern design which was not well received by some of the parishioners.
---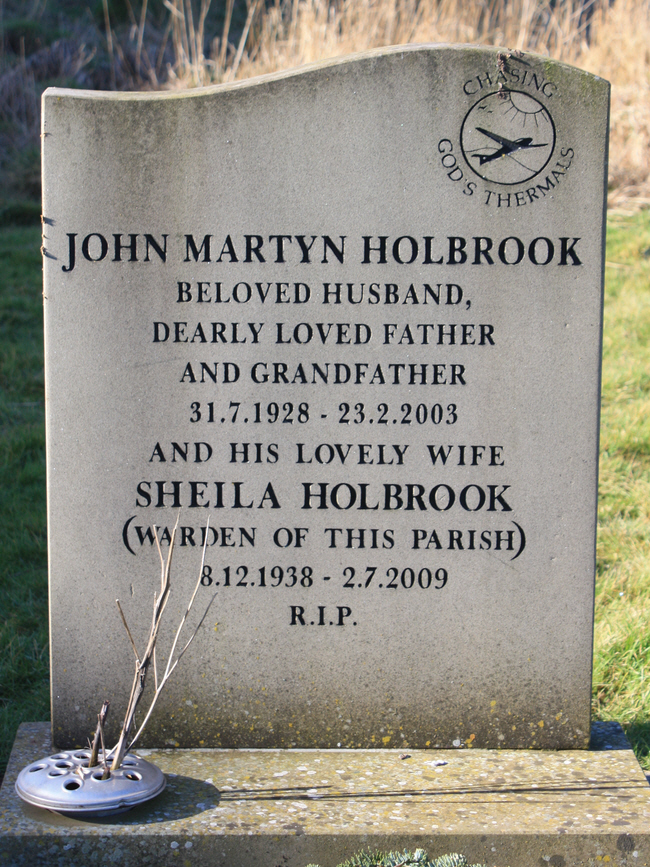 "Chasing God's thermals".
---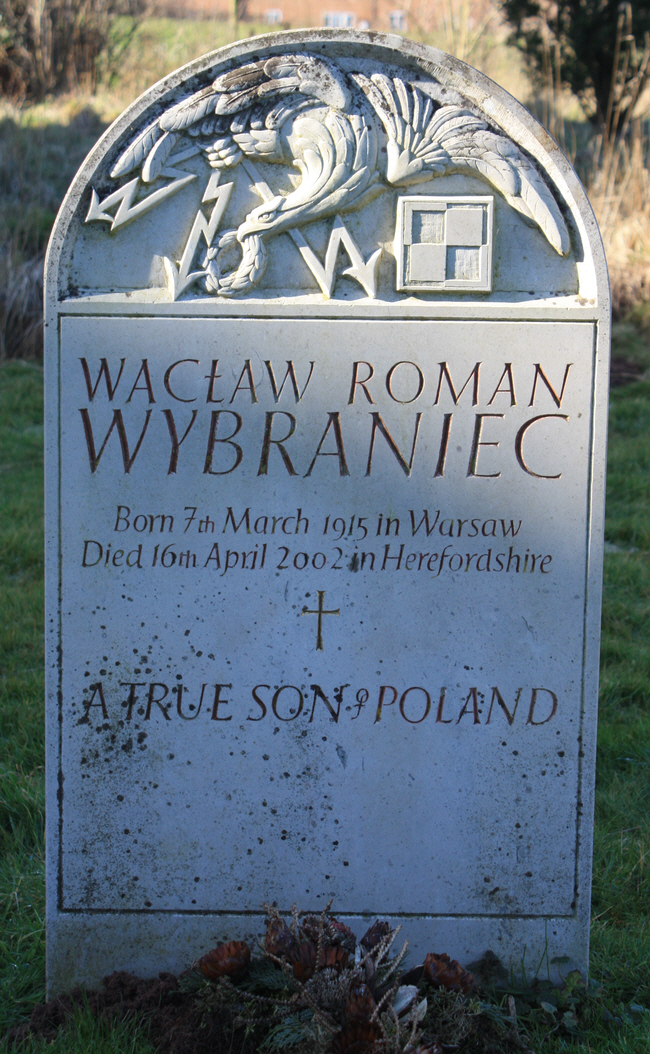 All the elements of the top section of this gravestone must be symbolic. The combined effect is most impressive.
---
Claire Christine Nicholson and Martin Piers Nicholson - Ticklerton (Shropshire) and Daventry (Northamptonshire), United Kingdom.
This page was last updated on February 17th 2015.