Martin Nicholson's Cemetery Project
Christ Church, Tilstock, Shropshire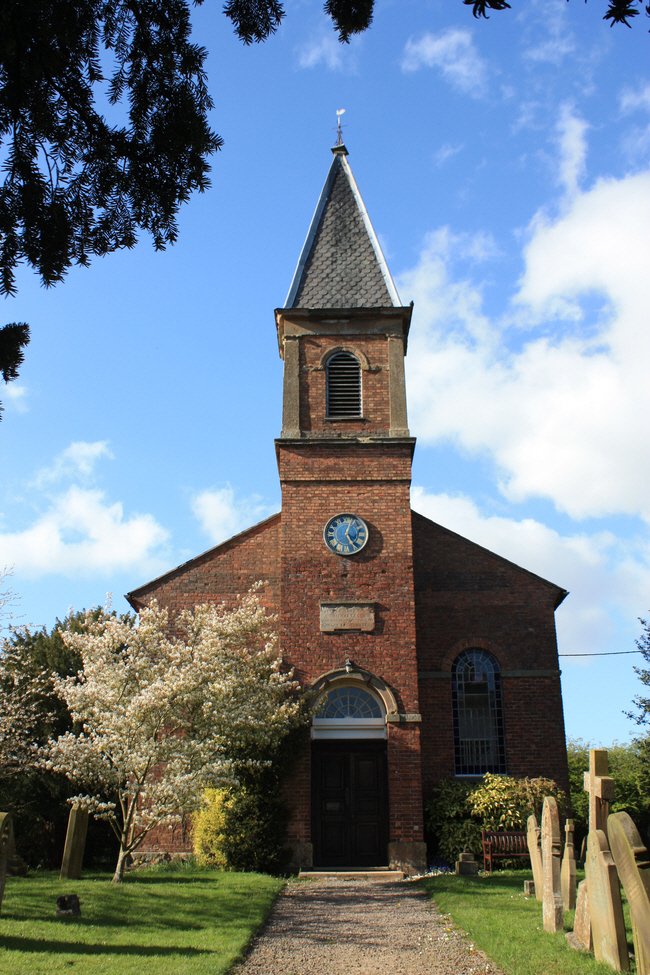 The surprisingly large and quite steeply sloping cemetery was just across the road from the church.
---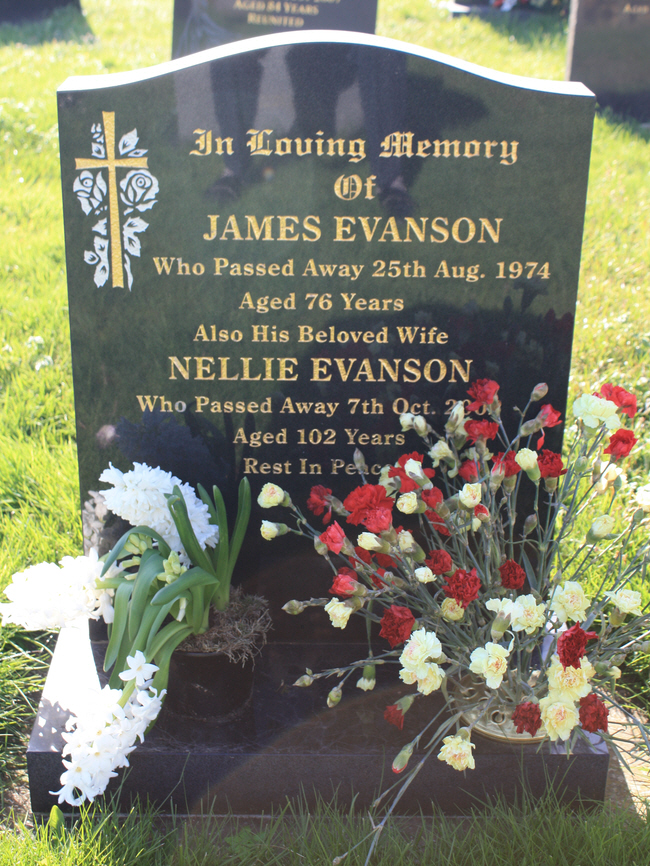 Aged 102.
---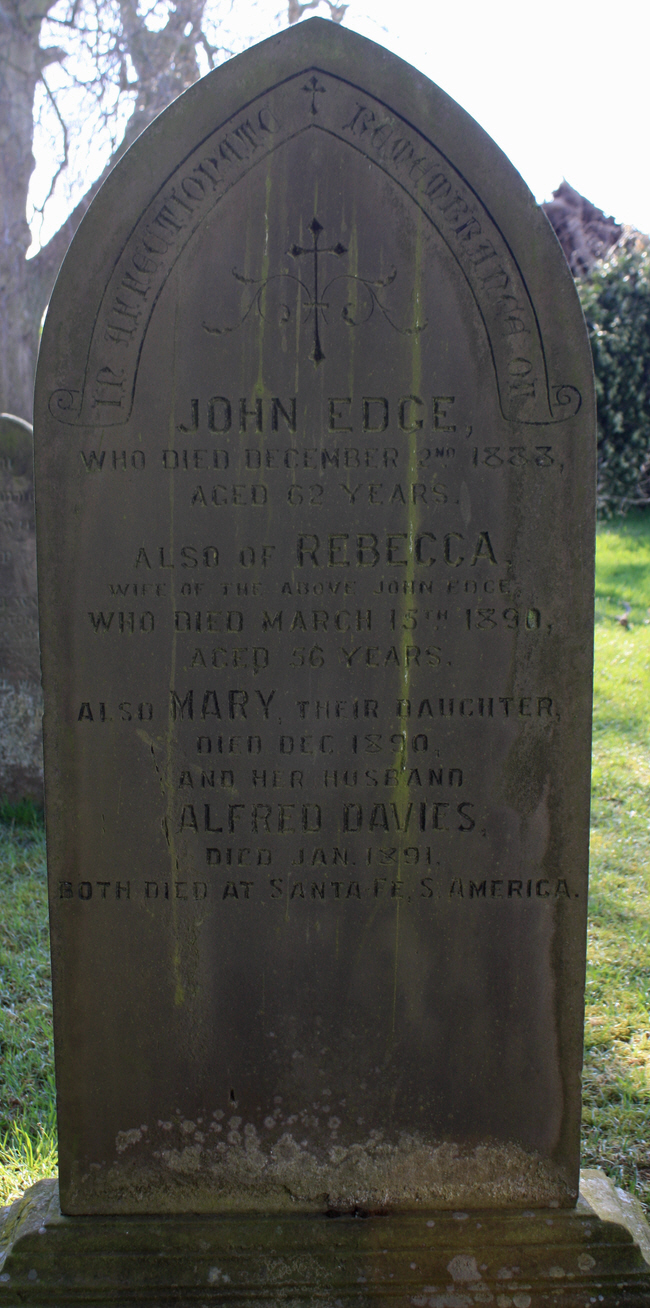 Mary and Alfred Davies "both died at Santa Fe, South America". I suspect that the Santa Fe in New Mexico is meant which is in North America. I wonder if there is a "back story" here as Mary died in December 1890 and her husband in January 1891.
---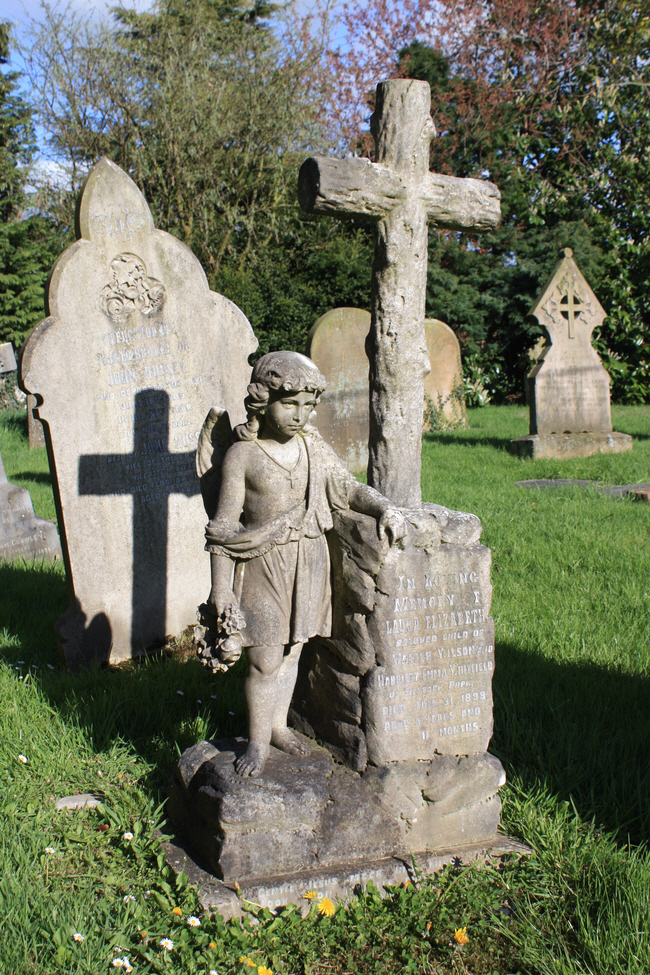 A charming statue of an angel beside a young child's grave.
---
Martin Nicholson - Shropshire, United Kingdom.
This page was last updated on April 14th 2014.