Martin Nicholson's Cemetery Project
St Mary the Virgin, Titchmarsh, Northamptonshire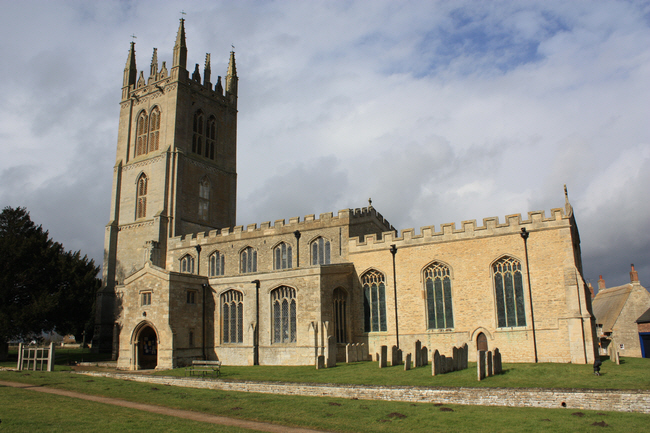 Many of my Mother's ancestors came from this village.
---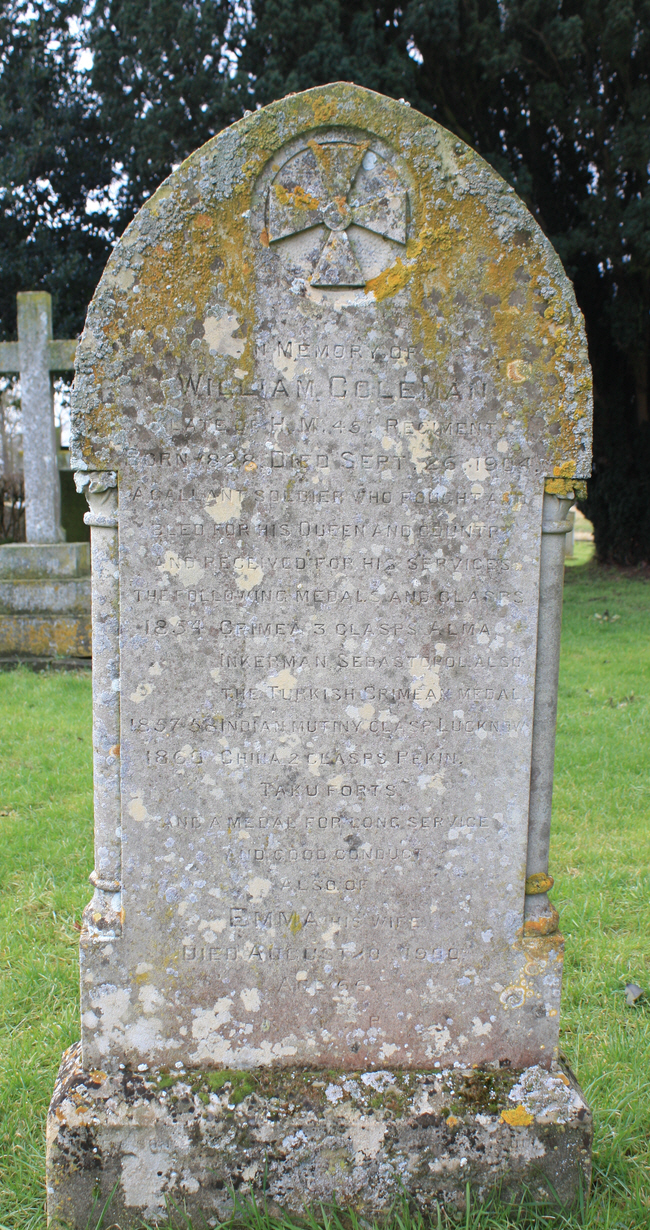 An old soldier with his military history recorded on his headstone.
William Coleman
late of H. M. 45th regiment
Born 1828, died September 26th 1904
A gallant soldier who fought and
bled for his Queen and country
and received for his services
the following medals and clasps
1854 Crimea 3 clasps Alma
Inkerman Sebastopol also
the Turkish Crimean medal
1857-58 Indian Mutiny clasp Lucknow
1868 China 2 clasps Pekin
Taku Forts
and a medal for long service
and good conduct
also of
Emma his wife
died August 20th 1900
aged 66
---
Martin Nicholson - Daventry, United Kingdom.
This page was last updated on February 18th 2010.