Martin Nicholson's Cemetery Project
St Michael, Trefeglwys, Powys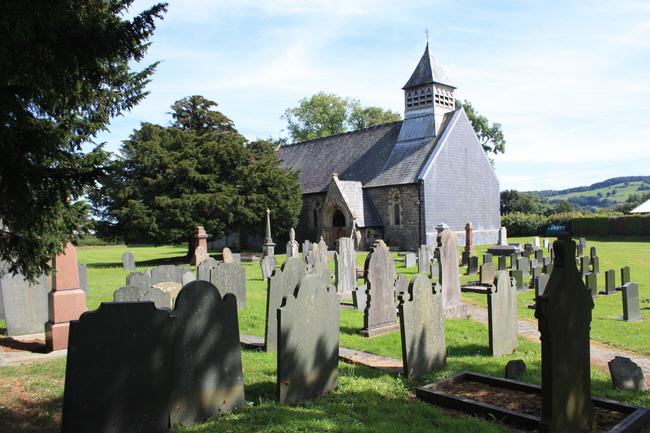 St Michael's church in Trefeglwys, 9 miles to the west of Newtown, was founded in the 12thC but the present building dates only from 1863-5. The timber bell frame and supports (perhaps of the 17thC) were retained from the earlier church, as was a 15thC bell. But otherwise none of the early furnishings and fittings have been preserved.
---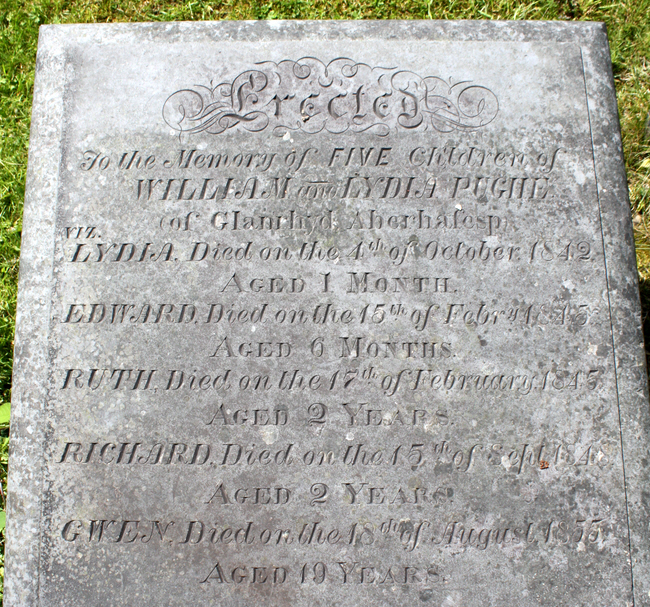 How does anybody get over the death of five of their children?
---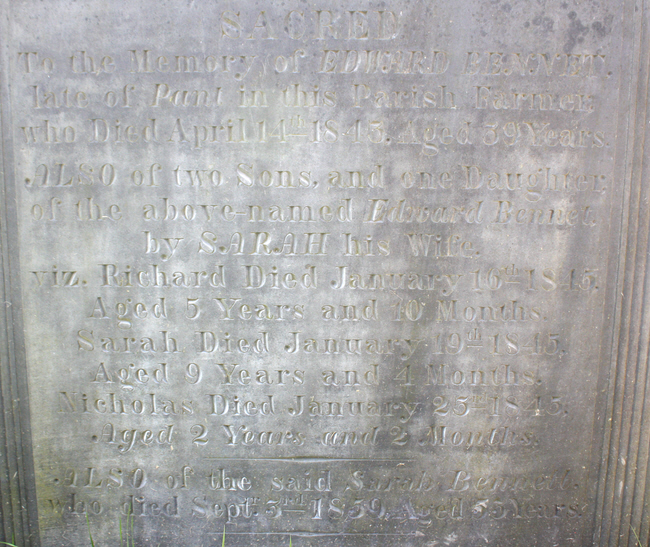 Three children died in 9 days.
---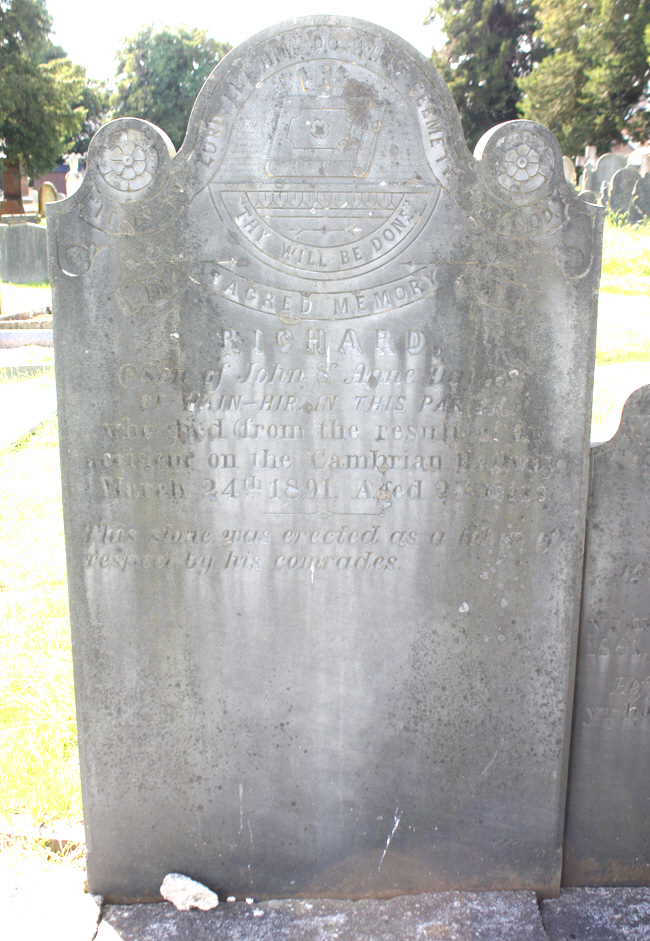 Richard died from an accident on the Cambrian Railway..
---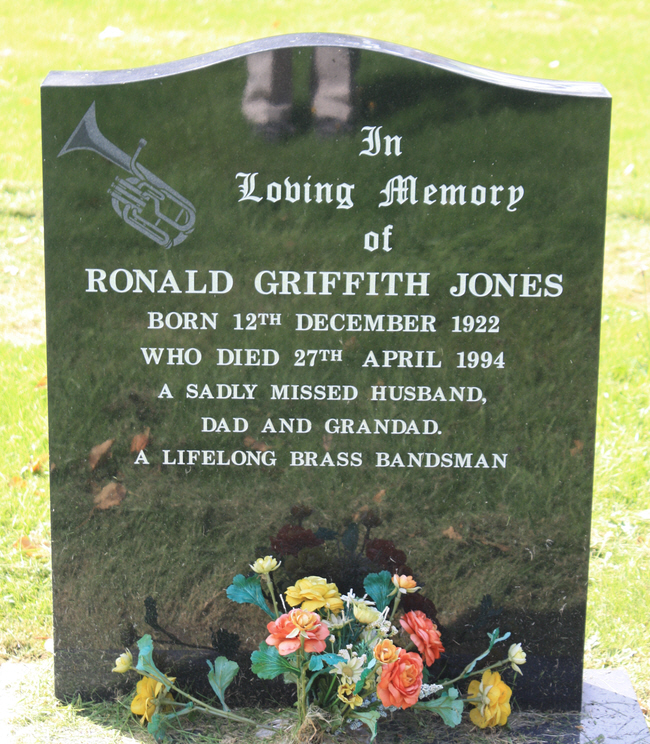 "A lifelong brass bandsman".
---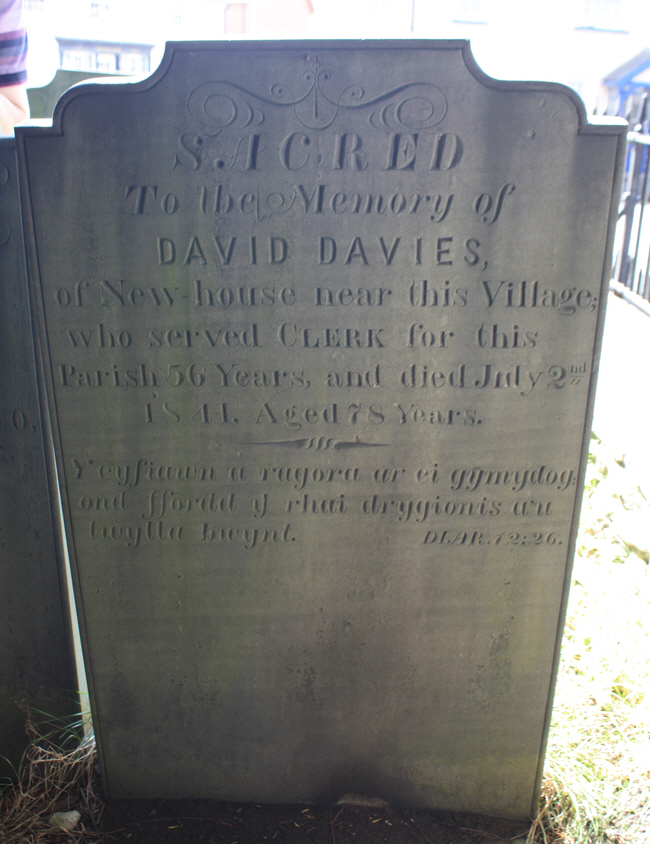 David Davies was a Parish Clerk for 56 years.
---
Claire Christine Nicholson and Martin Piers Nicholson - Ticklerton (Shropshire) and Daventry (Northhamptonshire), United Kingdom.