Martin Nicholson's Cemetery Project
St James, Acton Trussel, Staffordshire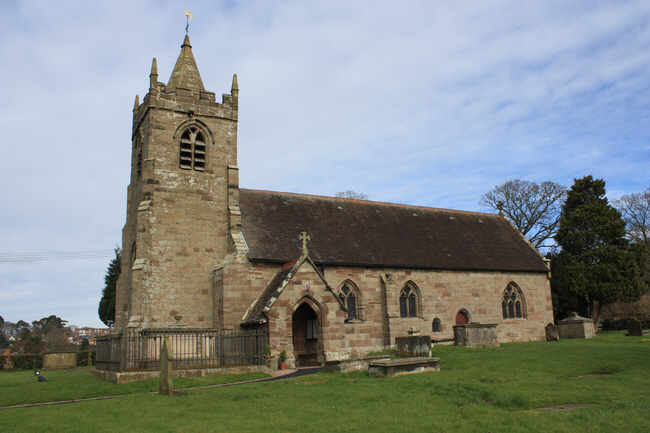 The village church dedicated to St James was originally built in 1212. It was then enlarged and rebuilt in 1869 under the direction of G E Street, the architect being Andrew Capper. The main additions were a combined vestry and organ chamber on the north side and a new south porch. The church was re-opened after restoration in 1870 having been closed for 44 years.
---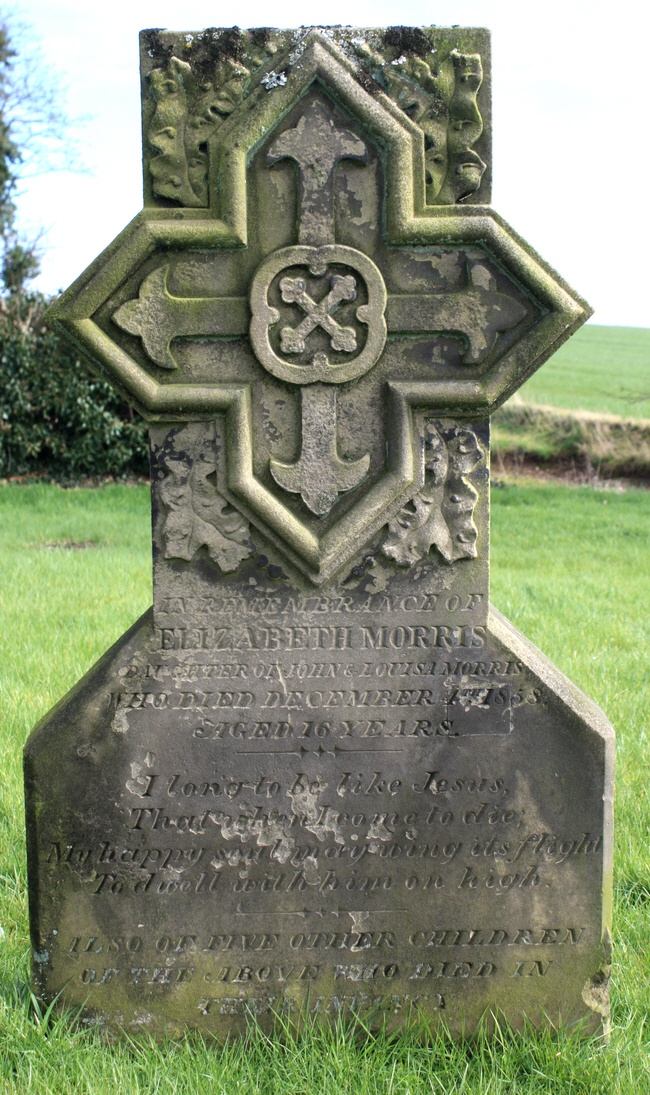 Elizabeth Morris lost five of her children in infancy.
---
Claire Christine Nicholson and Martin Piers Nicholson - Ticklerton (Shropshire) and Daventry (Northhamptonshire), United Kingdom.
This page was last updated on March 7th 2017