Martin Nicholson's Cemetery Project
St Tudno, Great Orme, Llandudno, Conwy, Wales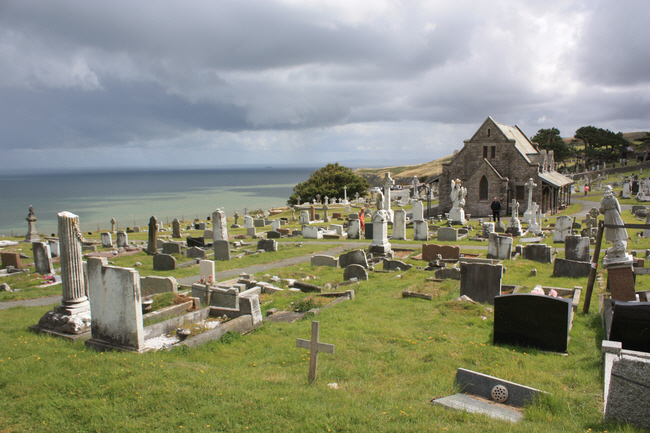 In the sixth century the young Tudno (pronounced "Tidno") entered the monastery of Bangor is Coed, near Chester, which was renowned for its learning, patriotism and missionary zeal. In faith, Tudno then came to the ancient rock of the Great Orme and climbed the steep paths of the windswept headland to bring to the little round stone huts the message of Christianity. St. Tudno's Church, on the Great Orme, is an emblem in stone of the witness of men down the ages to the faith first brought to this part by Tudno, Saint and Confessor. St. Tudno is now the patron saint of Llandudno and his feast day is celebrated on 5th June.
---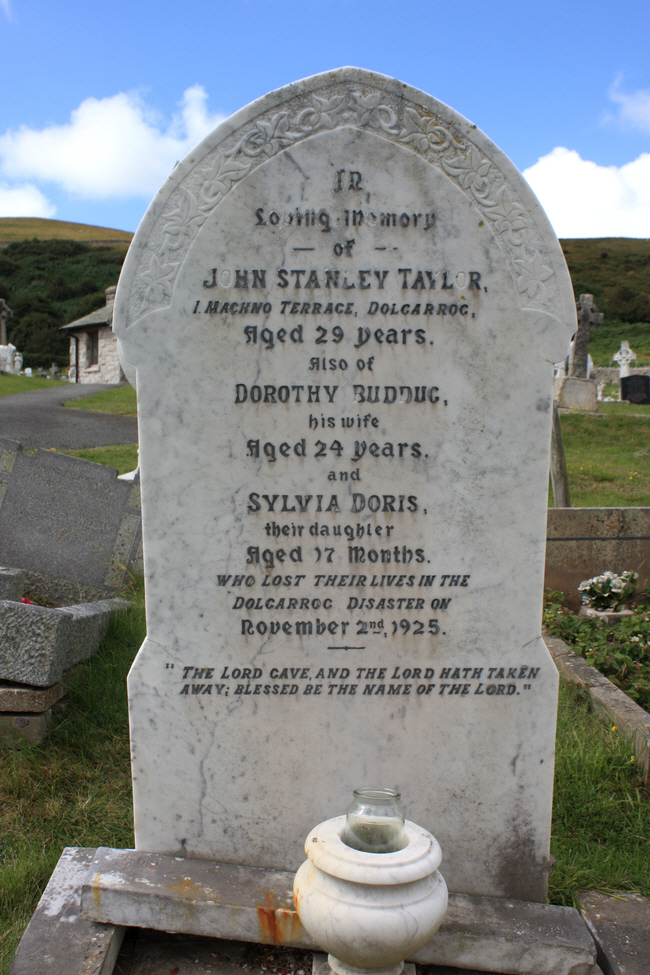 The dam on Llyn Eigiau, Dolgarrog, Gwynedd collapsed killing 16 people.
---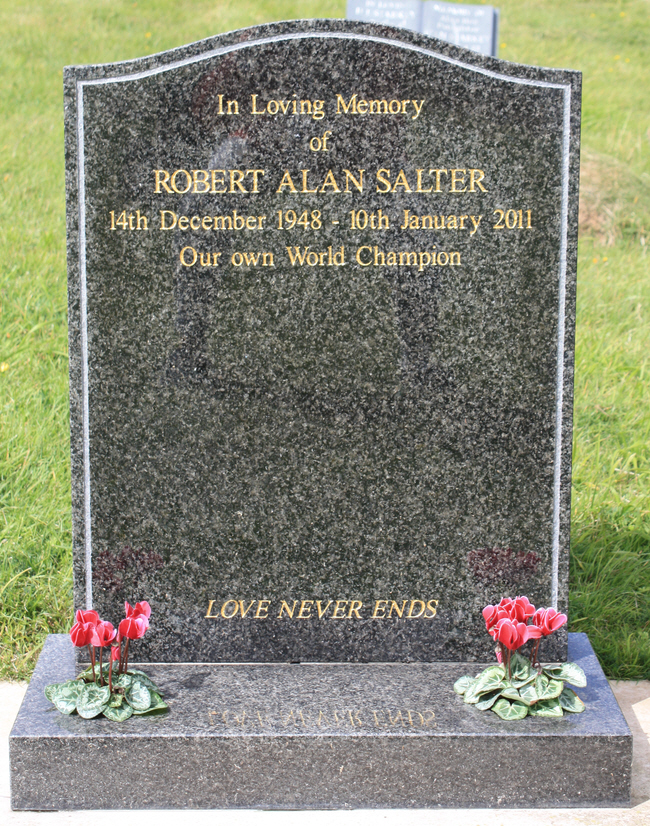 "Our own world champion".
---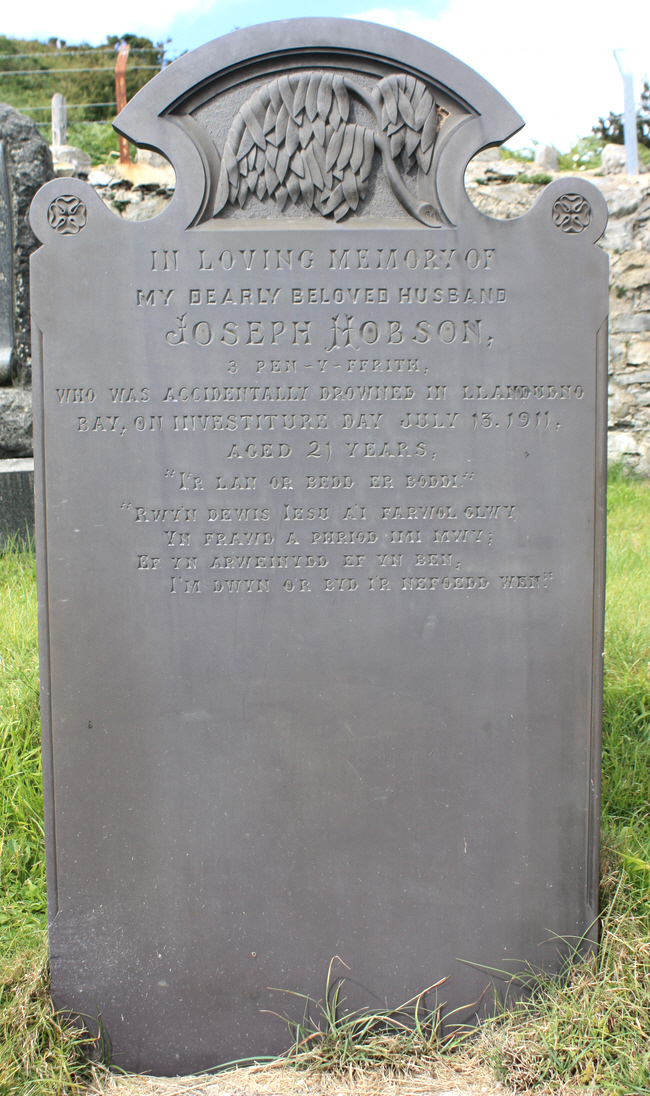 Joseph Hobson and Thomas Jones were accidentally drowned in Llandudno Bay on Investiture Day in 1911.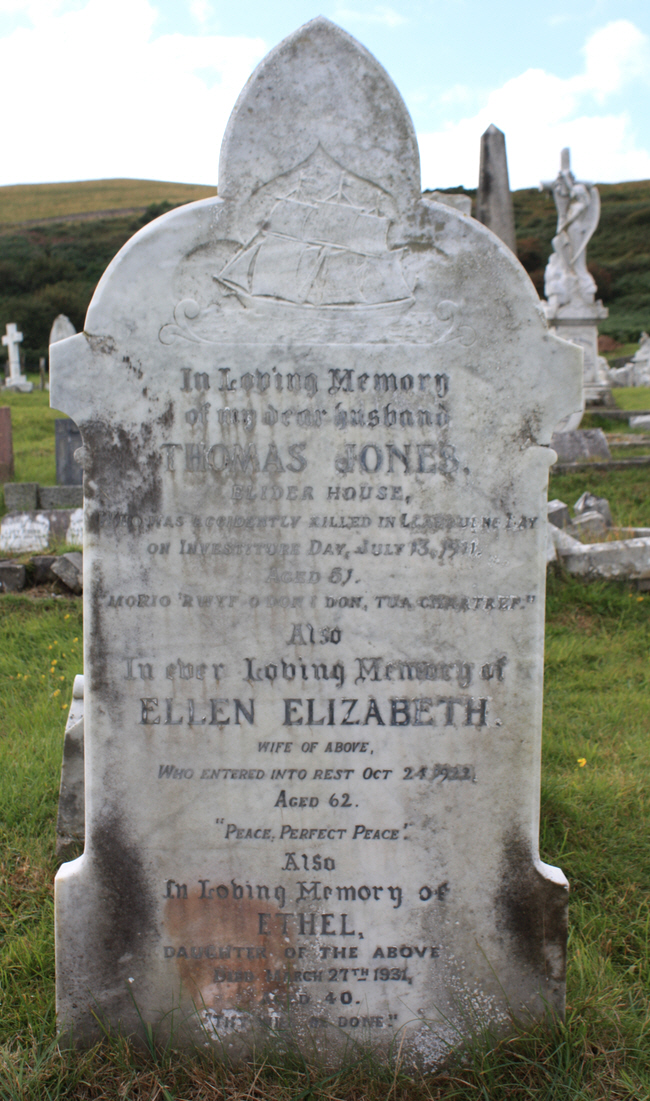 ---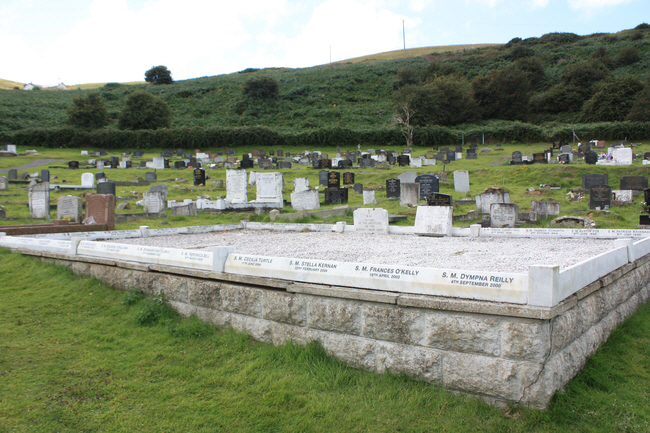 The communal grave for a local Order of Nuns.
---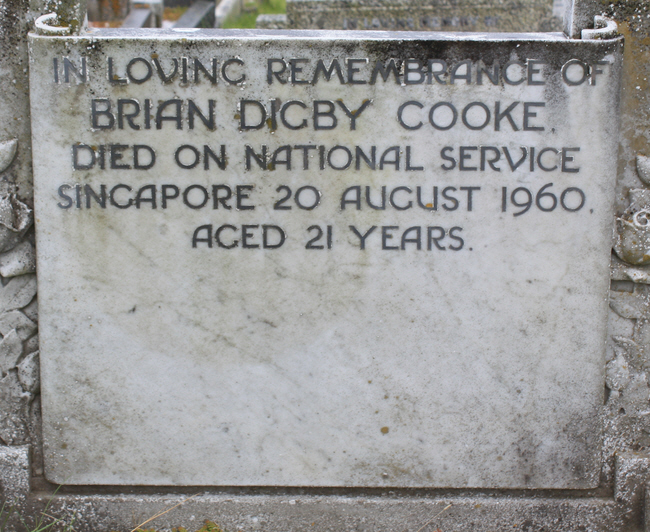 Brian Digby Cooke died in Singapore while undertaking his National Service.
---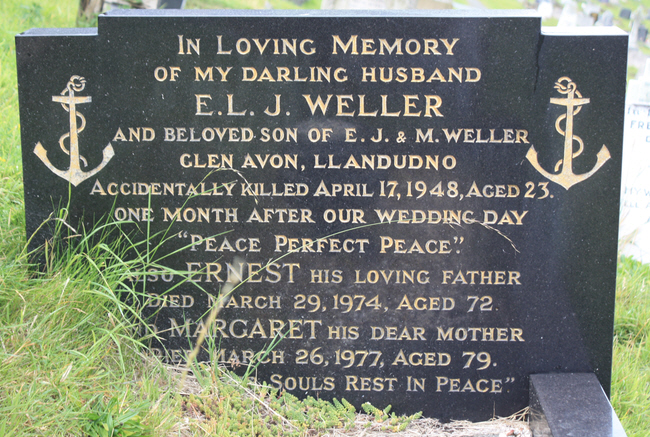 Killed one month after his wedding day.
---
Aged 101.
---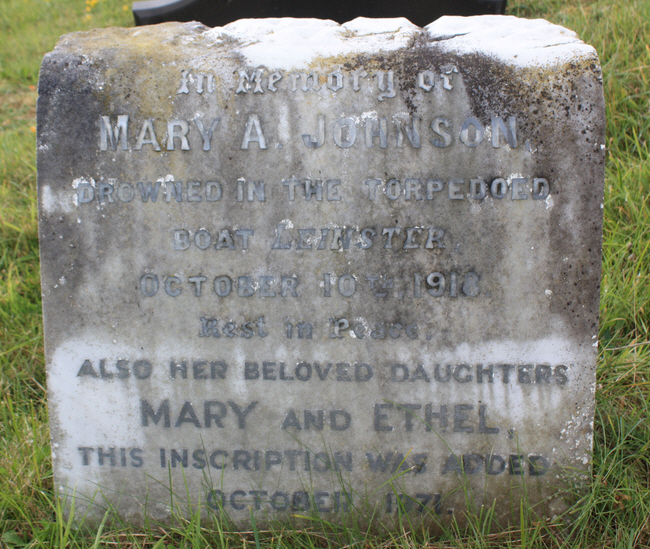 RMS Leinster was a vessel operated by the City of Dublin Steam Packet Company, served as the Kingstown (now Dún Laoghaire)-Holyhead mailboat until she was torpedoed and sunk by German submarine UB-123 on 10 October 1918, while bound for Holyhead. She went down just outside Dublin Bay at a point four miles (6 km) east of the Kish light. Over 500 people perished in the sinking – the greatest single loss of life in the Irish Sea.
---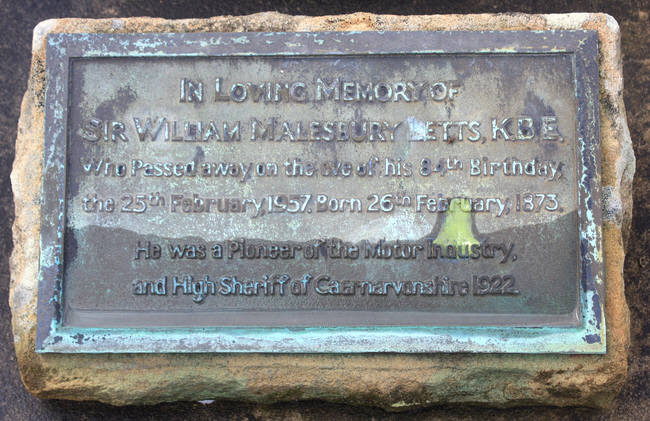 Sir William Malesbury Letts (1873-1957) was a pioneer of the British Motor Trade and Co-Founder of the Automobile Association.
---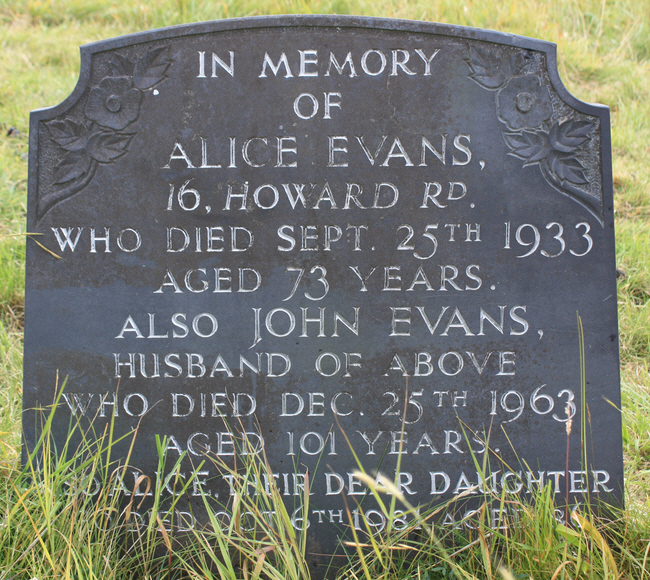 Aged 101.
---
Rowland Roberts was killed at the Stafford Road Works Wolverhampton in 1875.
---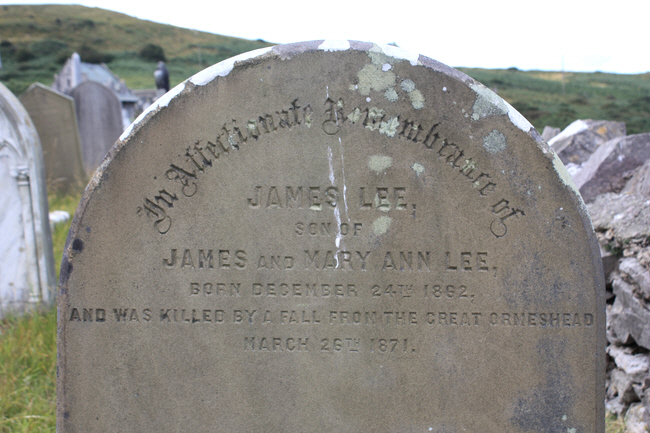 James Lee "was killed by a fall from the Great Ormeshead" in 1871. He was aged 8.
---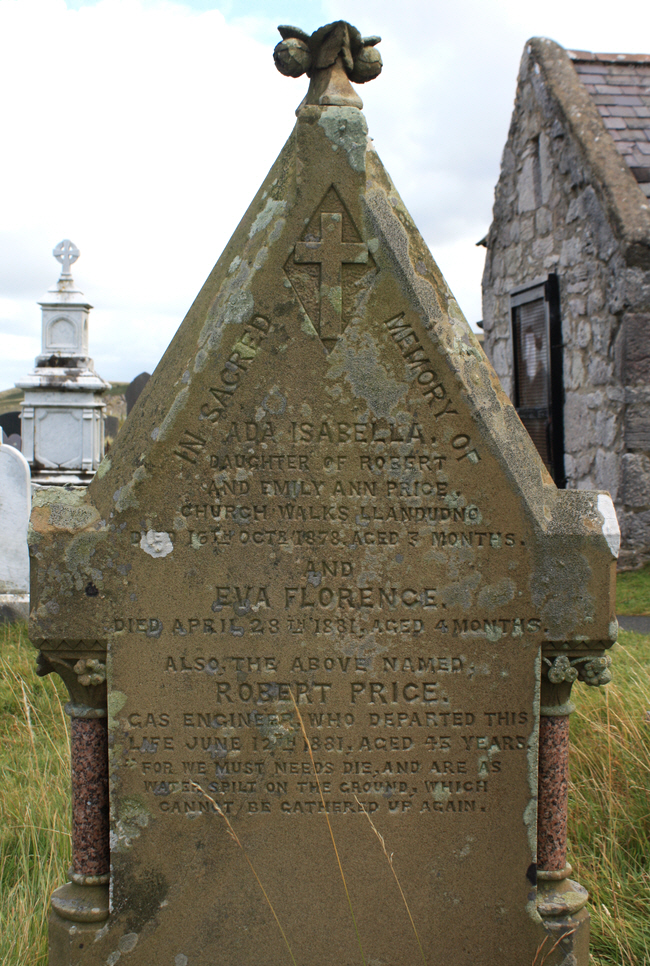 Robert Price was a Gas Engineer.
---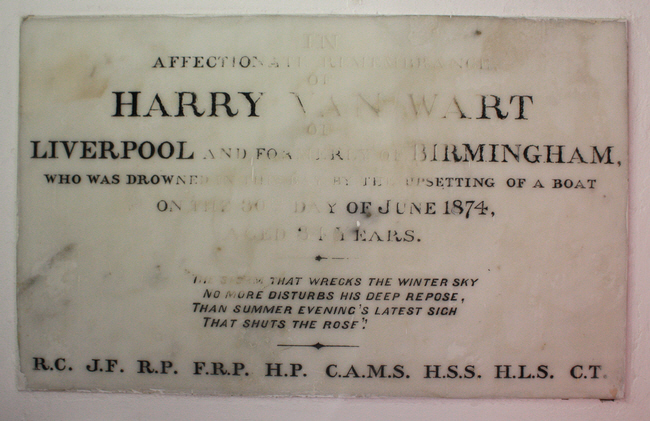 Harry Van Wart was drowned following the upsetting of a boat.
---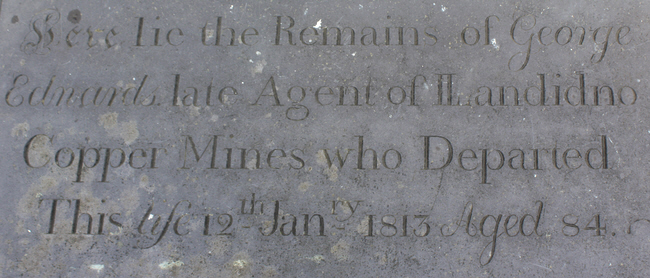 George Edwards was the Agent of the Llandidno (sic) Copper Mines.
---
UNUSUAL DESIGNS
One unusual feature of this cemetery is the large number of interestingly shaped memorials including ones the like of which we have not seen elsewhere.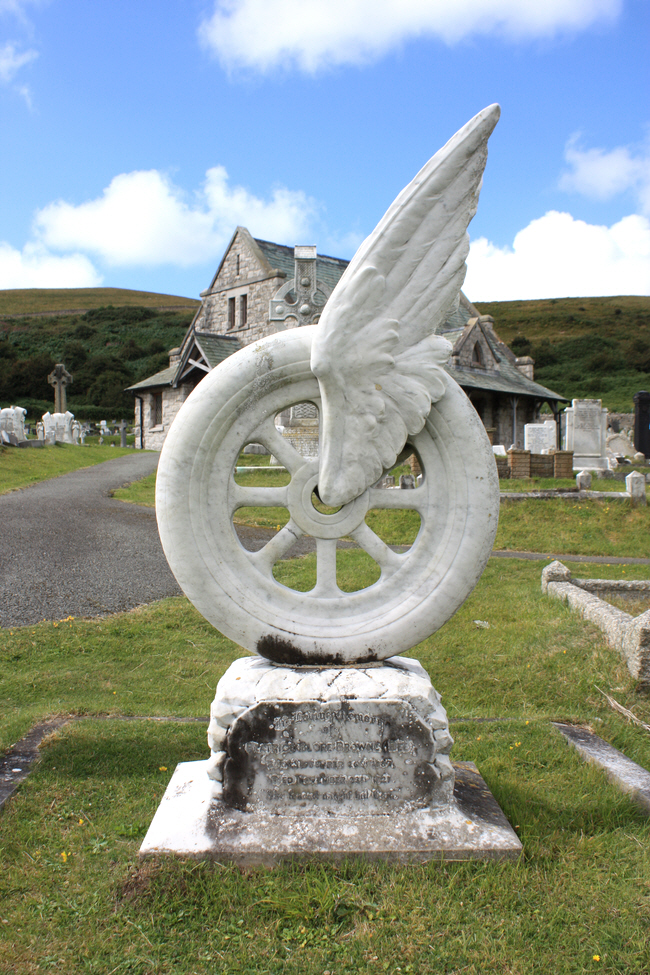 ---
---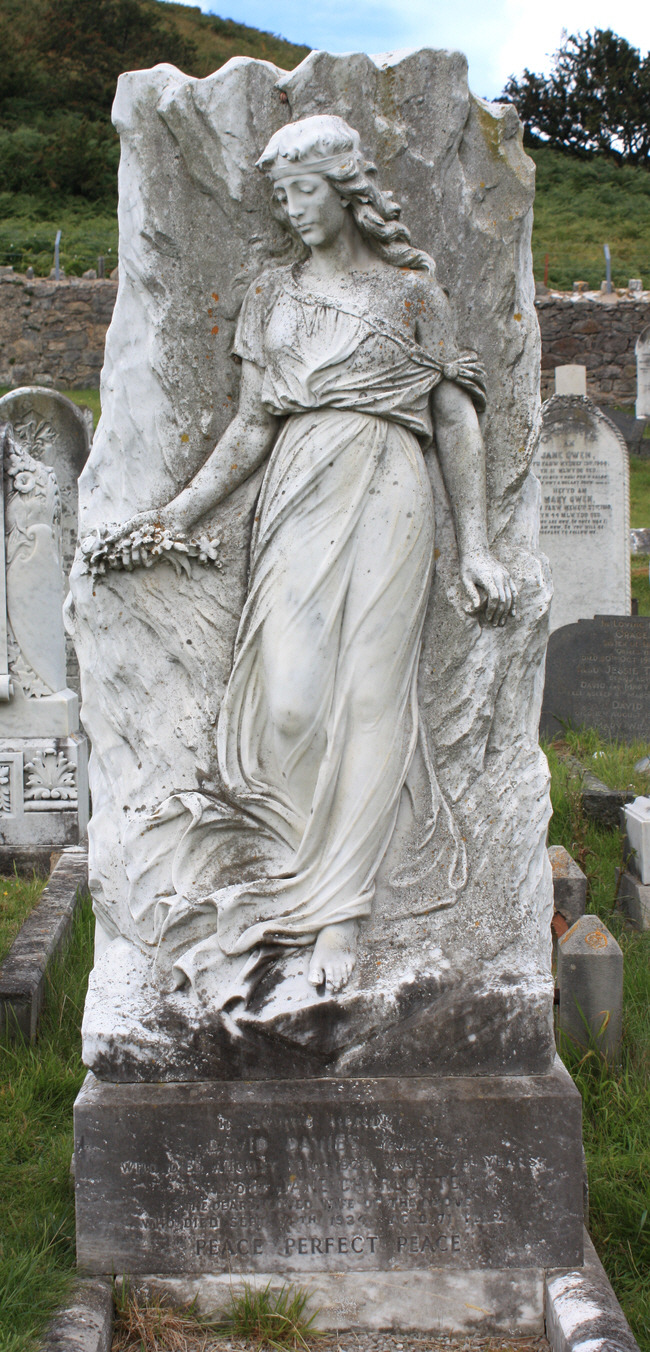 ---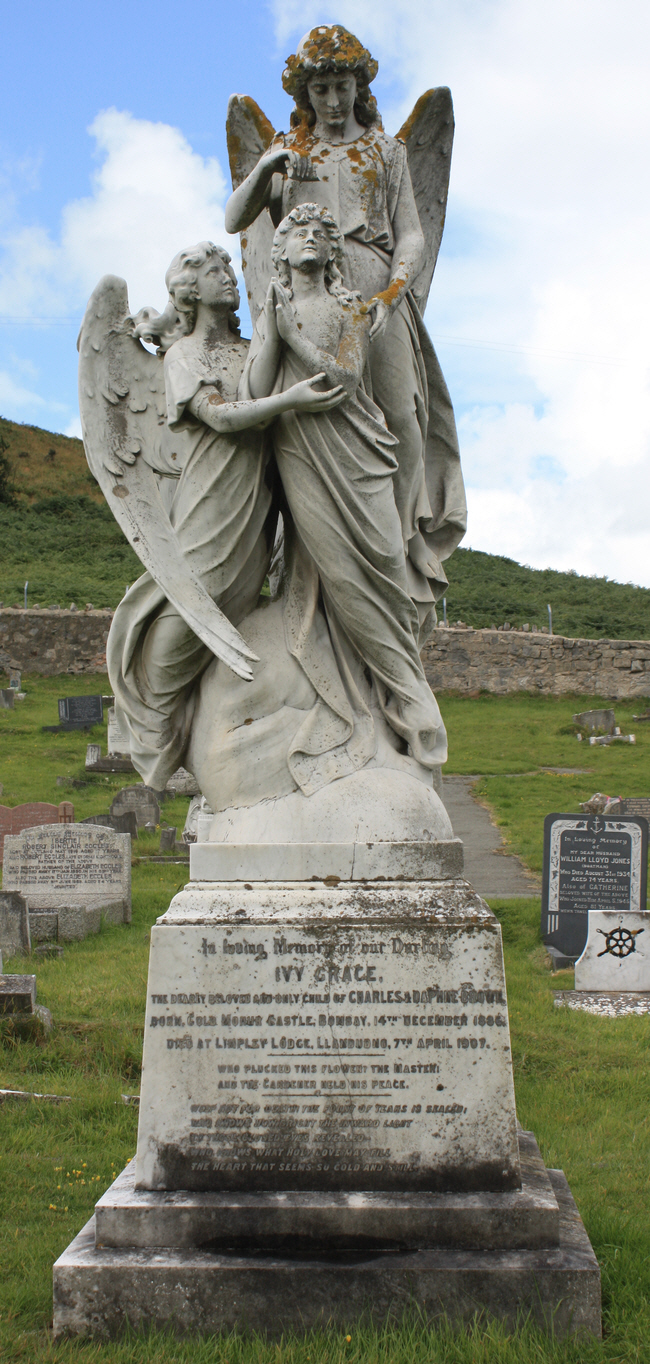 ---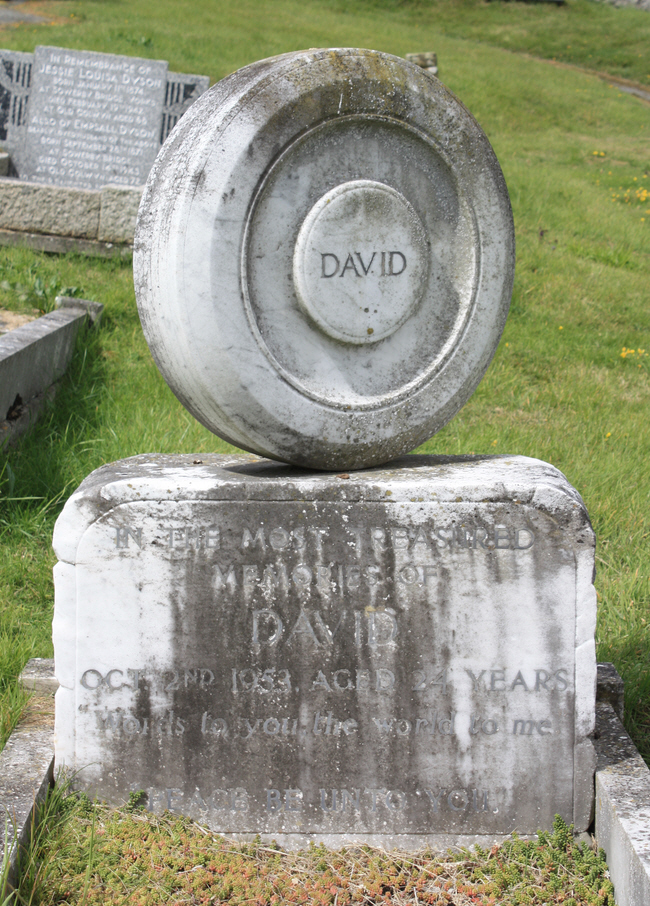 ---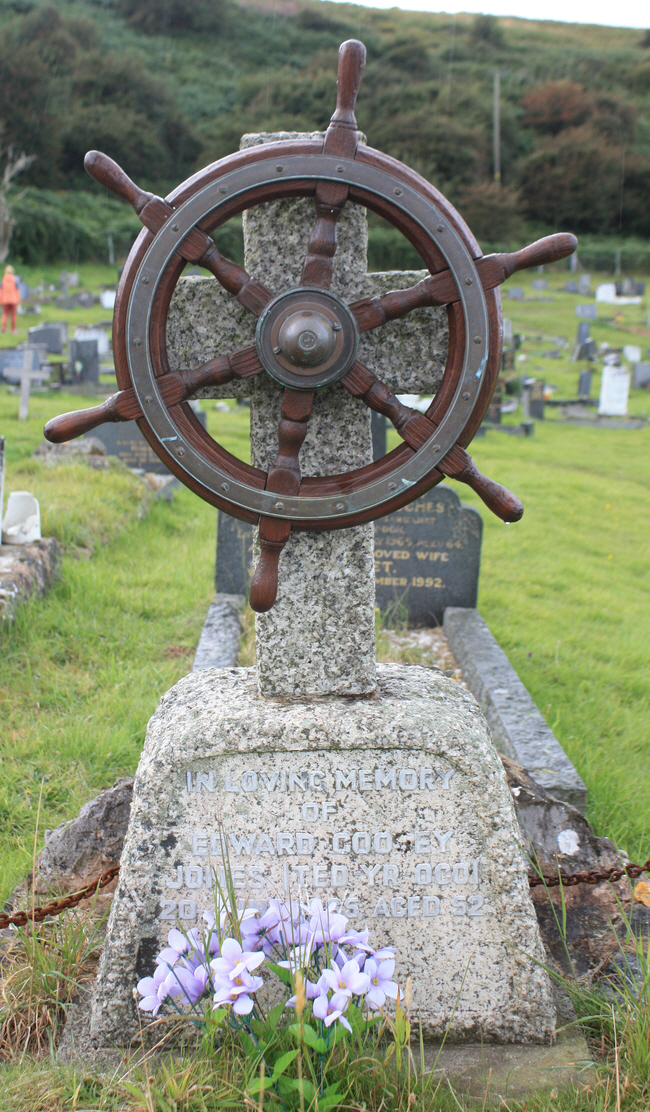 ---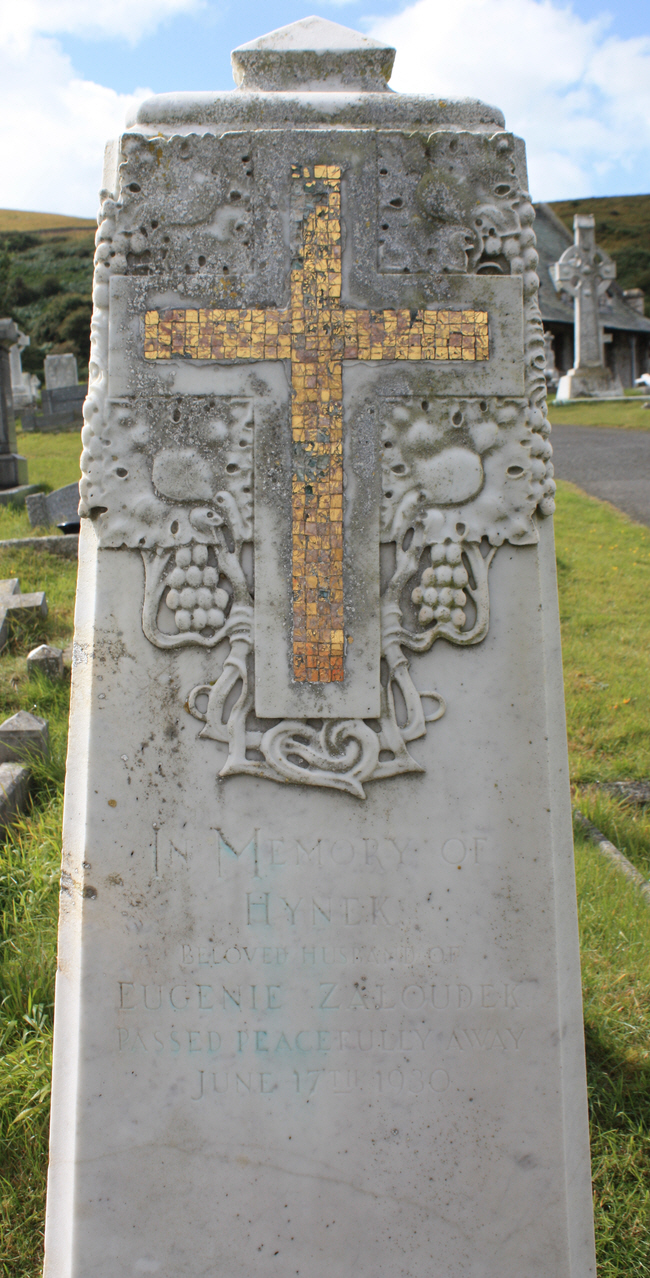 ---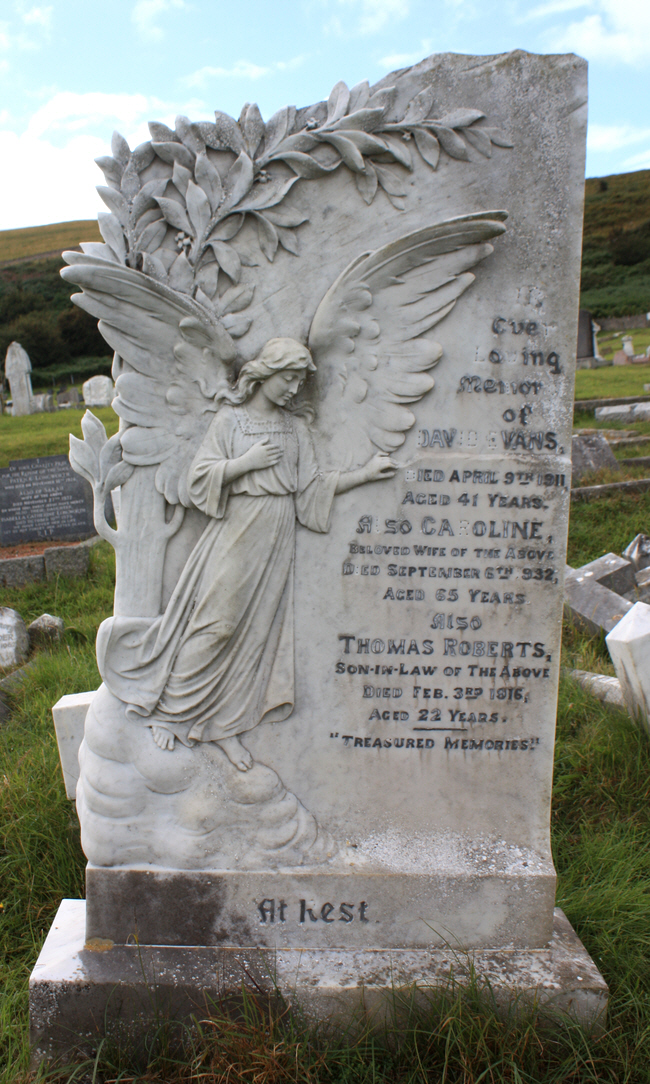 ---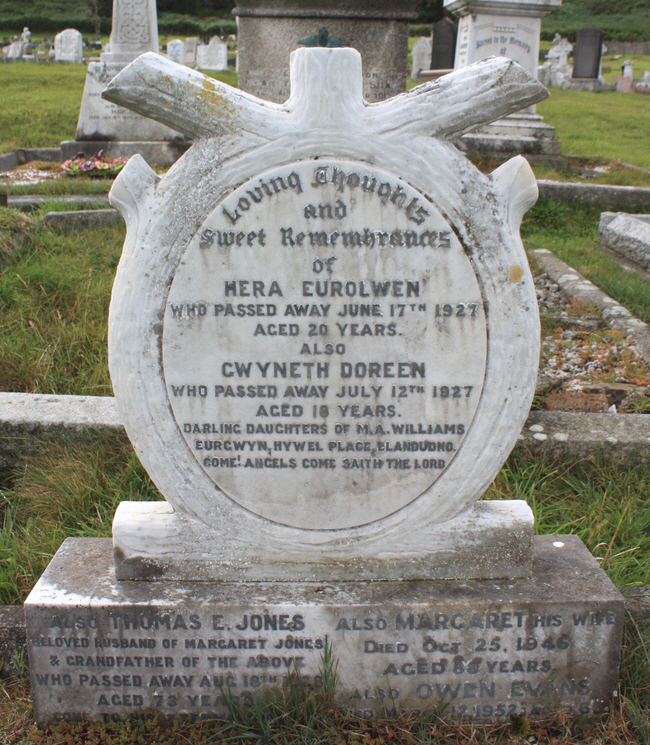 ---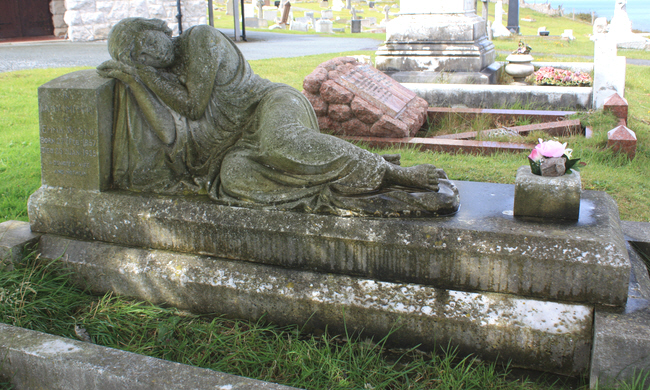 ---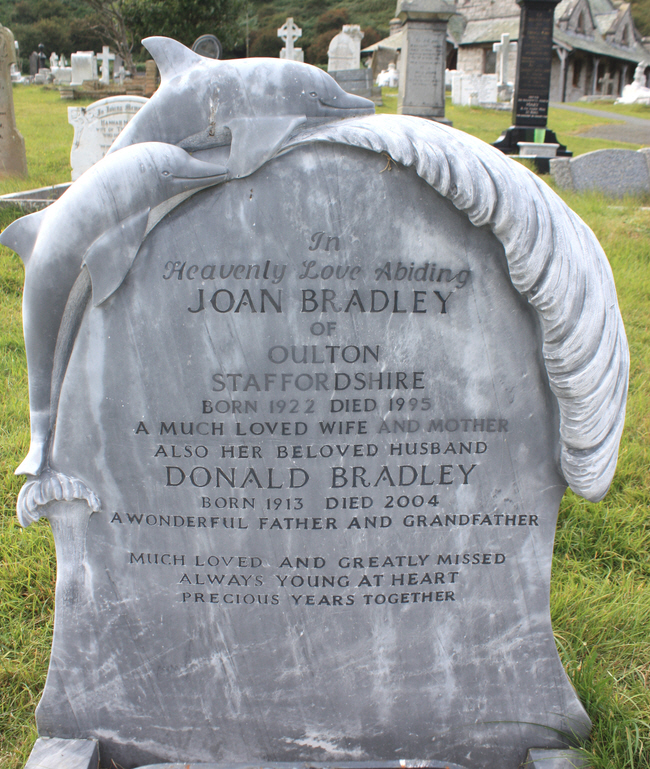 ---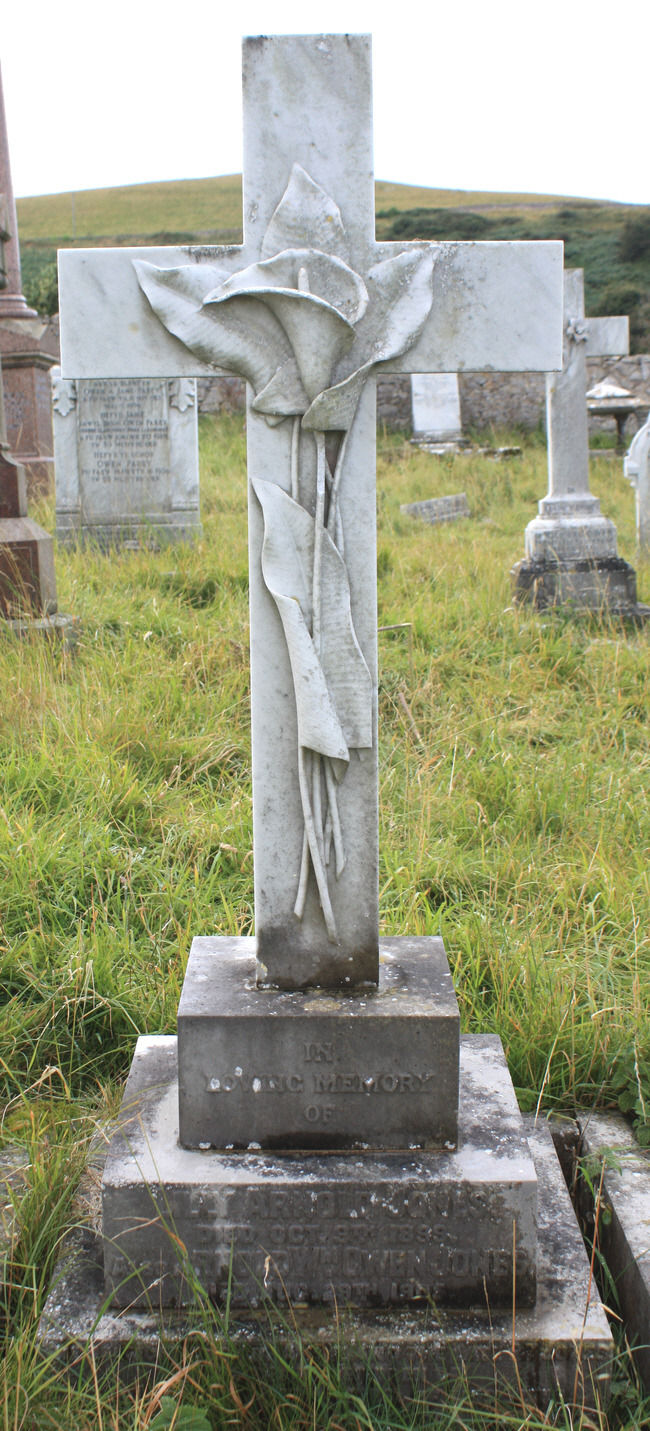 ---
Martin Nicholson - Daventry, United Kingdom.
This page was last updated on August 19th 2014