Martin Nicholson's Cemetery Project
St Luke, Ullingswick, Herefordshire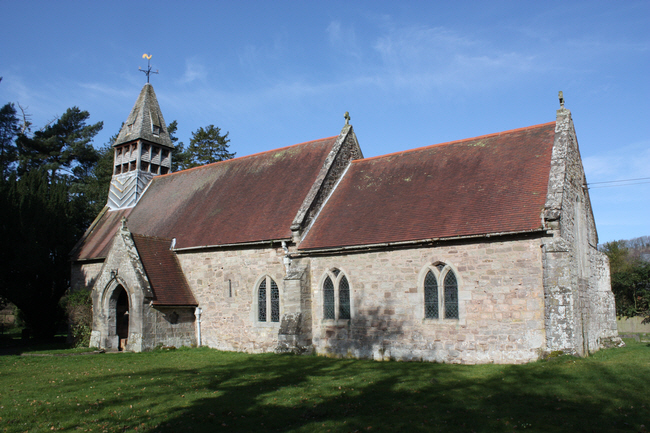 This was a lovely quiet location with lots of wild cyclamen waving in the gentle breeze.
---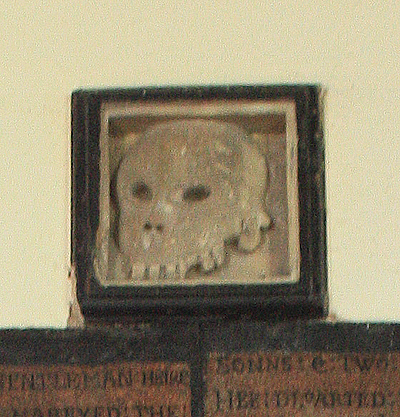 This memorial to John Hill shows a tomb chest with the kneeling figures of his wife and children and the shrouded figures of two children who died in infancy. Curiously the guide book makes no mention of the skull above the painting.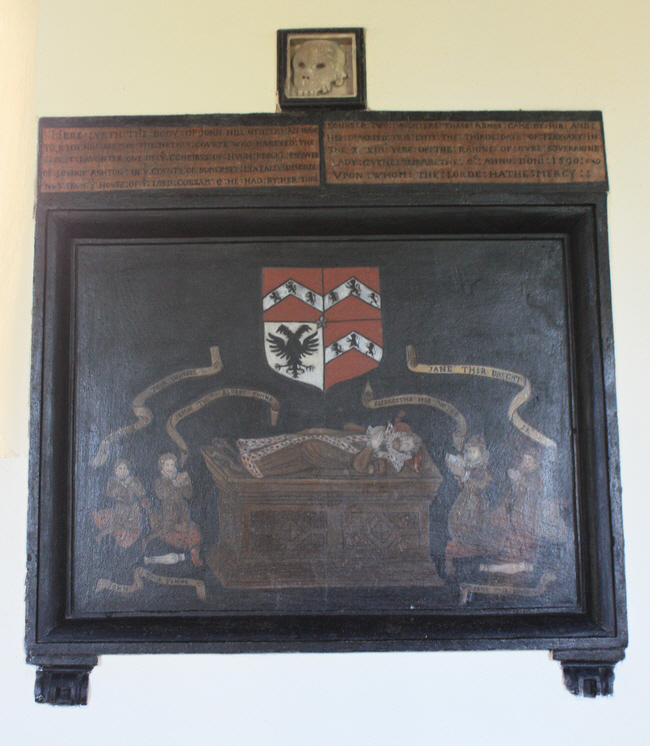 ---
Martin Nicholson - Shropshire, United Kingdom.
This page was last updated on March 10th 2014.