Martin Nicholson's Cemetery Project
St Uny, Lelant, Cornwall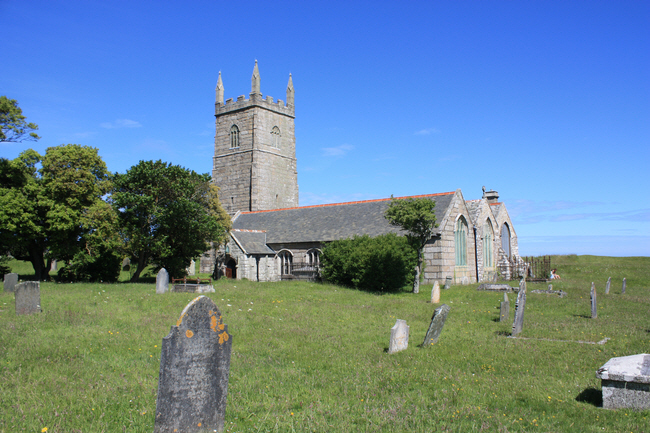 The church is medieval and entirely built of granite. Parts of the nave arcades are Norman, but all of the windows are Perpendicular in style. The earliest reference to the church is in 1170, when Thomas Becket, Archbishop of Canterbury, referred to "The Church of Saint Euni". It is situated in a wonderful coastal location with a scattering of orchids around it.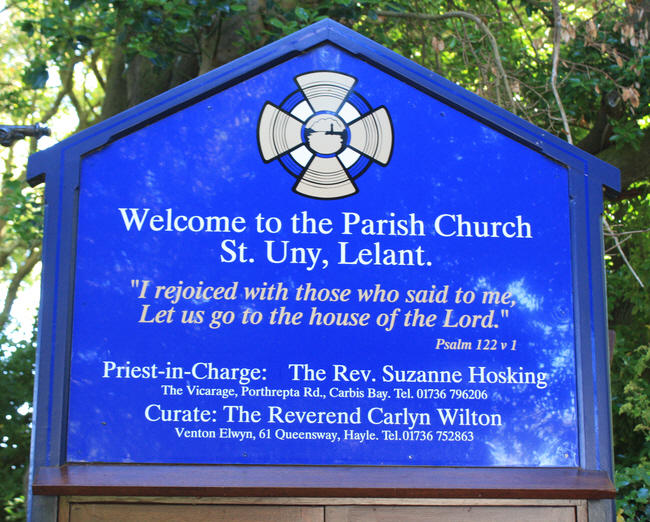 ---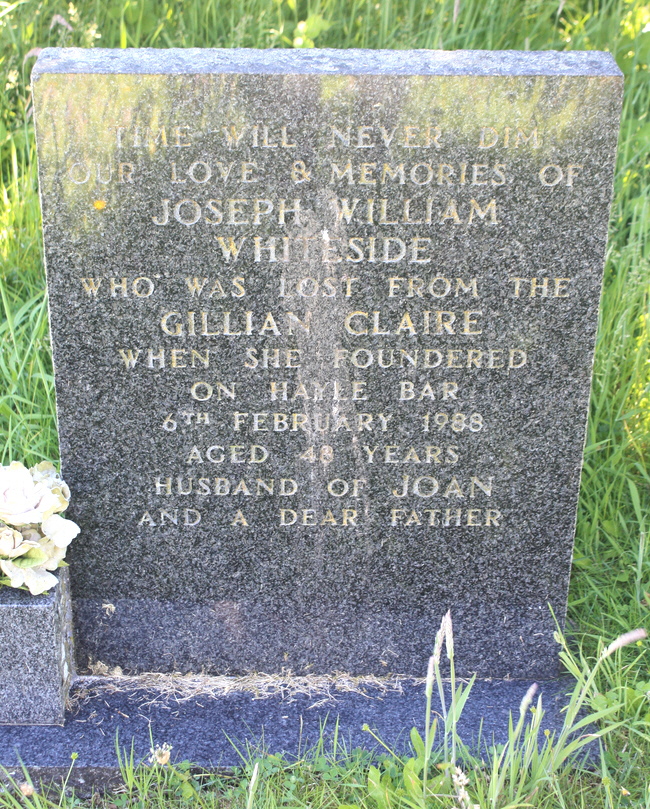 The "Gillian Claire" broached and capsized in the entrance to Hayle harbour in 1988 with the loss of two lives.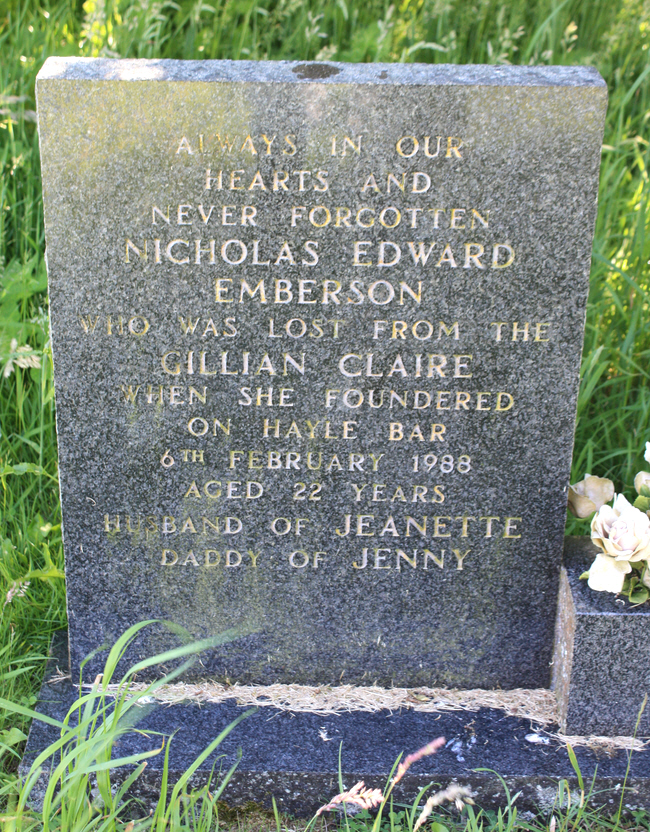 ---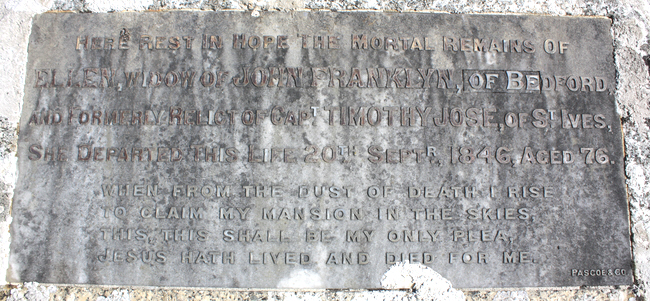 The mason had to make a correction to his work.
---

"Supposed to have died by violent hands In California USA about the year 1870"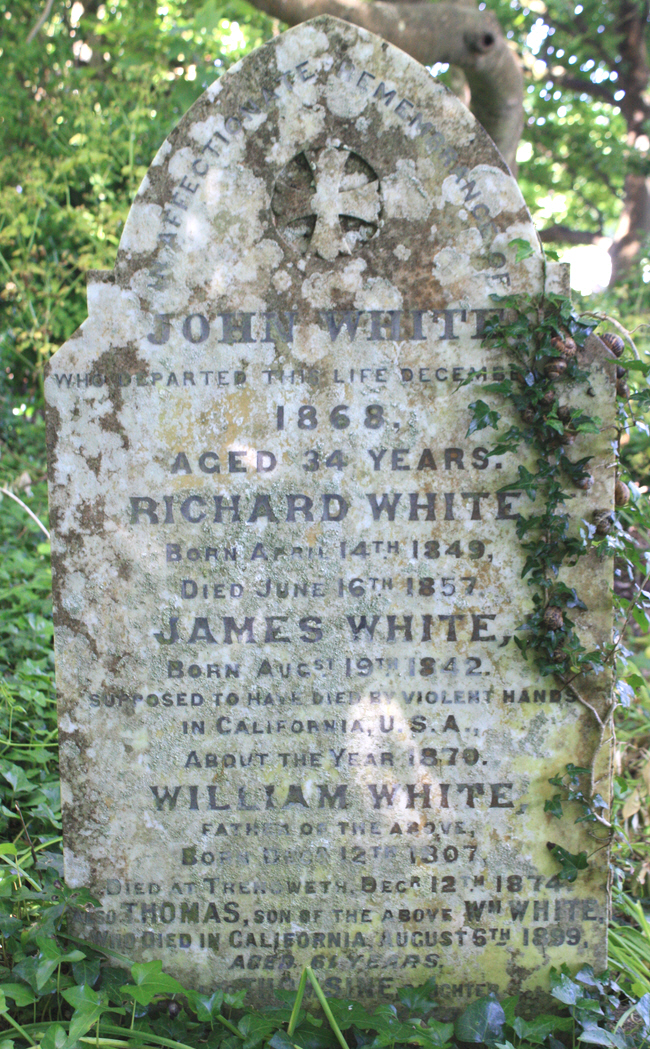 ---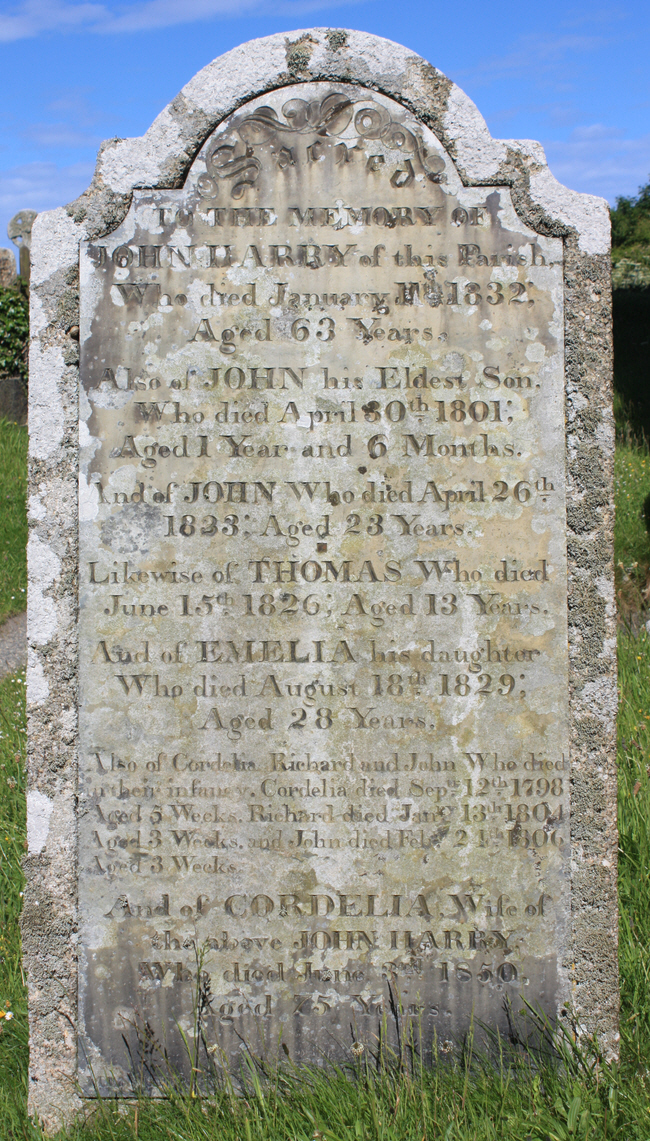 John and Cordelia Harry lost children at the age of 3 weeks (2), 5 weeks, 18 months, 13 years, 23 years and 28 years.
---
Martin Nicholson - Shropshire, United Kingdom.
This page was last updated on June 14th 2014.