Martin Nicholson's Cemetery Project
St Symphorian, Veryan, Cornwall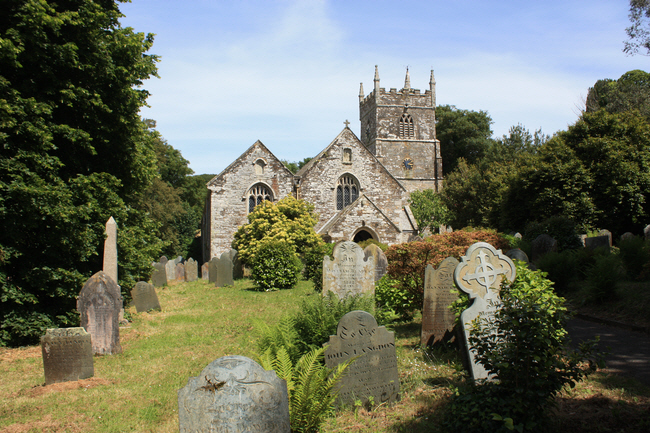 St Symphorian has been patron of this church since at least 1281.
---
"Ten children were her lot on Earth to bear".
---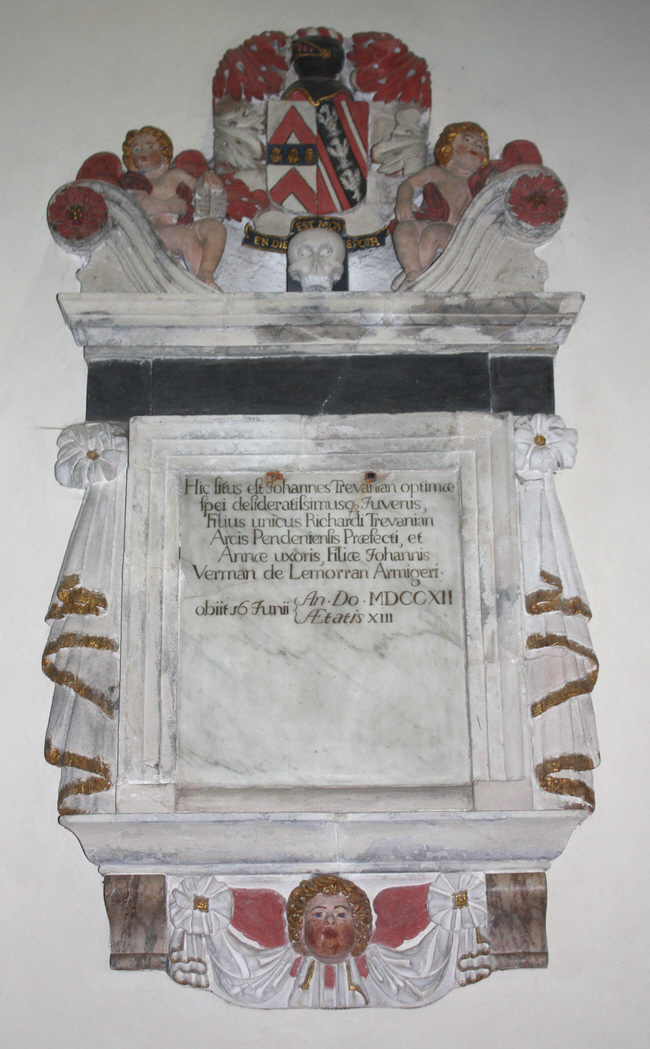 The attractive memorial records the fact that Richard died in 1712 aged 13. Note the skull at the top.
---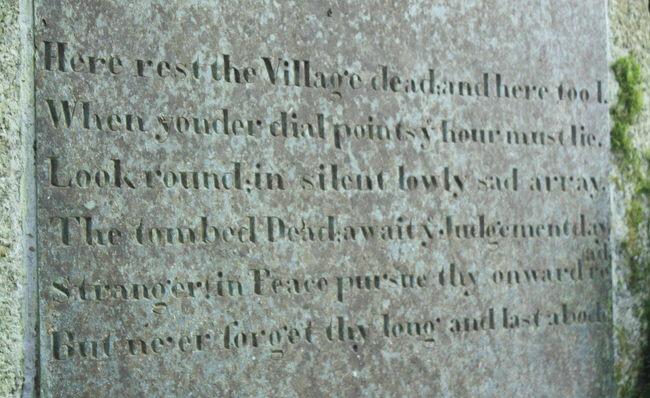 An unusual piece of propaganda.
---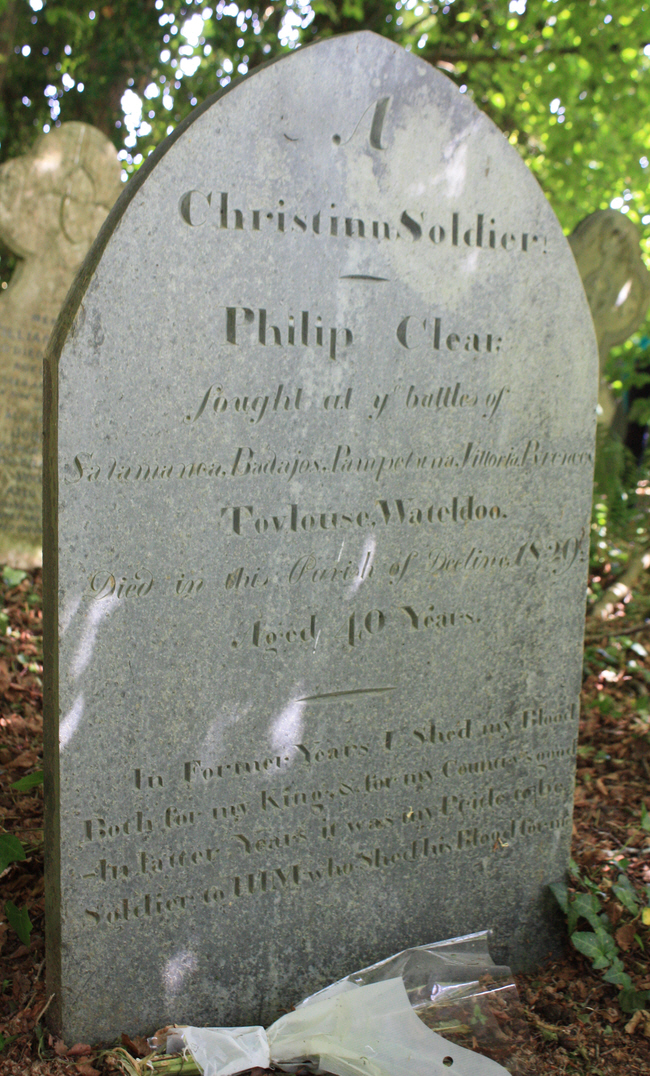 Philip Clear fought at several famous battles including Salamanca, Badajoz and Vitoria
---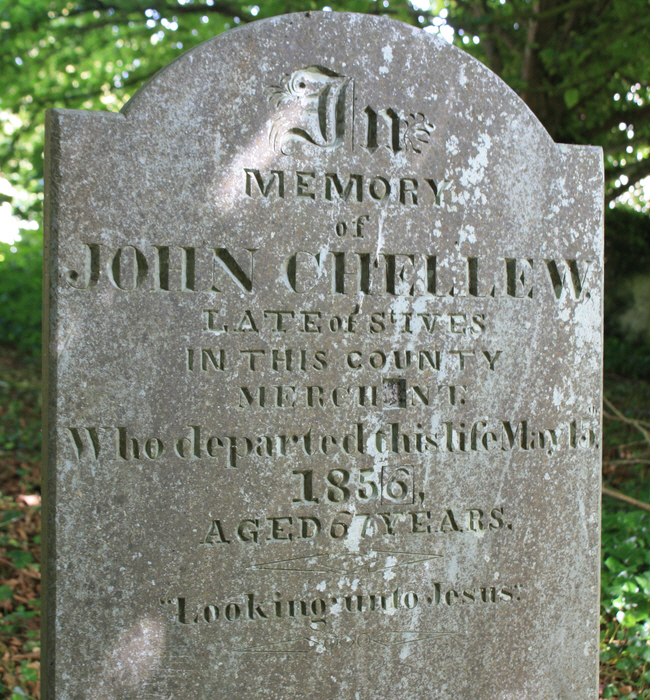 The stone has a spelling correction and a date correction.
---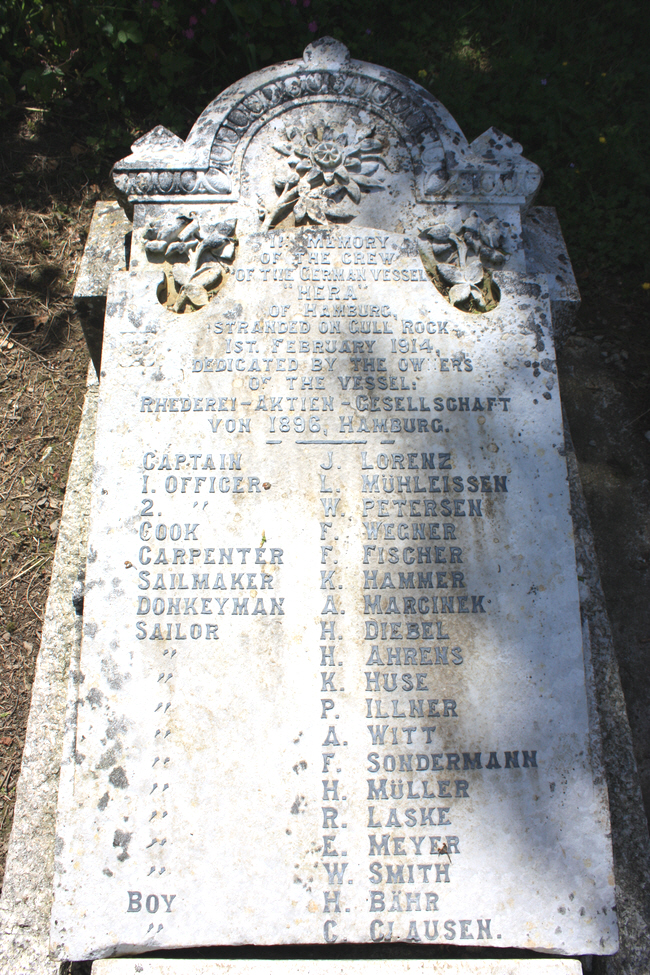 The German ship "Hera" of Hamburg became stranded on Gull Rock in February 1914. "The journey from South America had taken already 91 days and she had already been beaten heavily from the storms and her crew of 24 were exhausted. Captain Lorenz thought he was still further West near the Lizard and with poor weather and low visibility, at midnight the look-out shouted "Land-ho". Captain Lorenz gave the order to put her about, but resulted into crashing into Gull Rock." Only five of the crew were saved.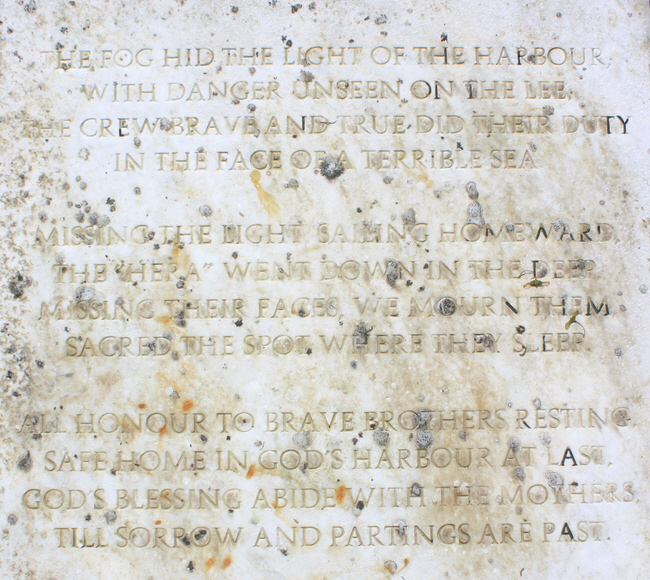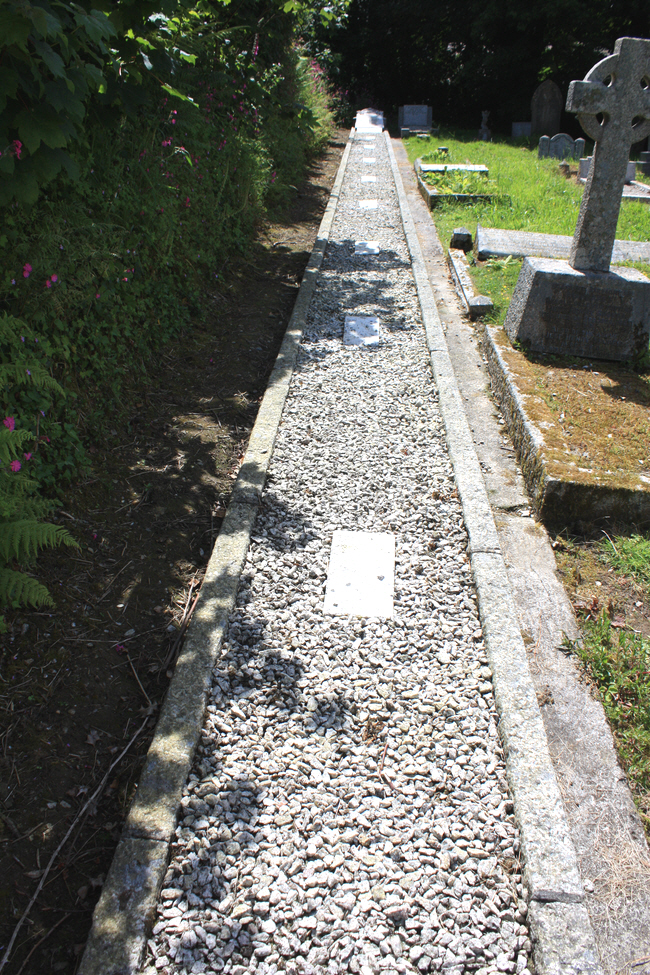 This is easily the longest grave we have ever seen.
---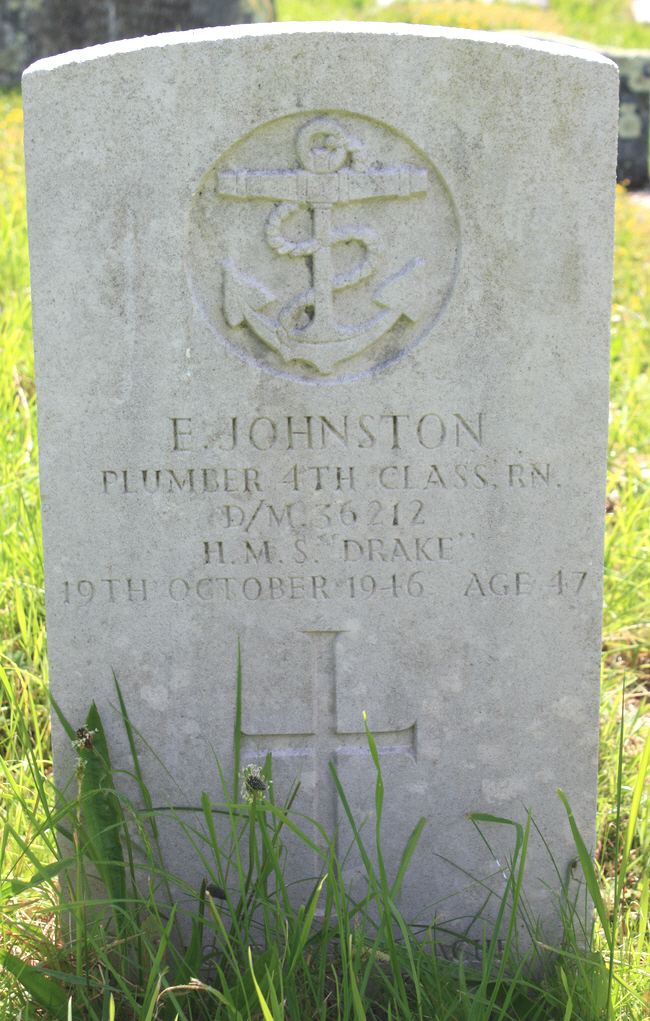 HMS Drake was the former name of Her/His Majesty's Naval Base, Devonport. The job description "Plumber 4th class" amused us.
---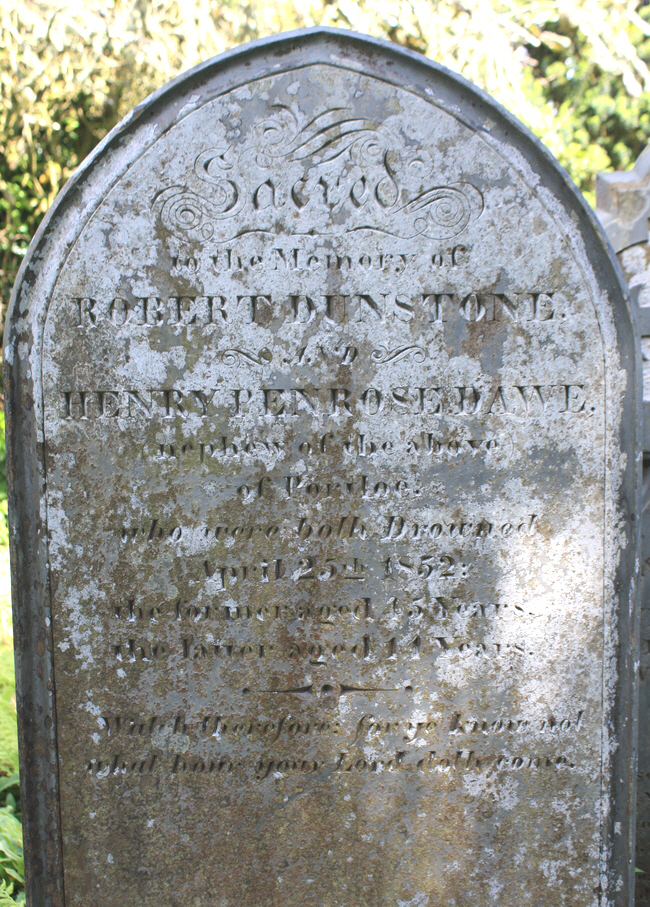 An uncle and his nephew both drowned in an accident in April 1852.
---
Martin Nicholson - Shropshire, United Kingdom.
This page was last updated on June 11th 2014.