Martin Nicholson's Cemetery Project
Welford Road Cemetery, Leicester, Leicestershire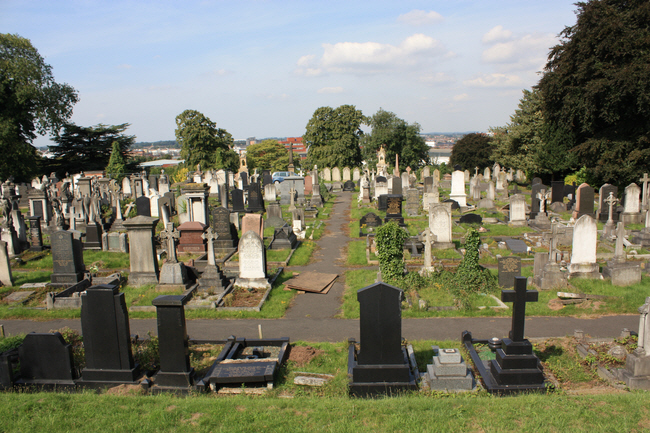 Welford Road is a large cemetery in the middle of the city. Although the "great and the good" are buried here parts of the cemetery are in a very poor condition. However we were impressed by the 100 memorial plaques to notable people buried in this cemetery. The plaques are laid out on the footprint of two demolished chapels. We photographed several of interest and then used the maps provided to find the graves.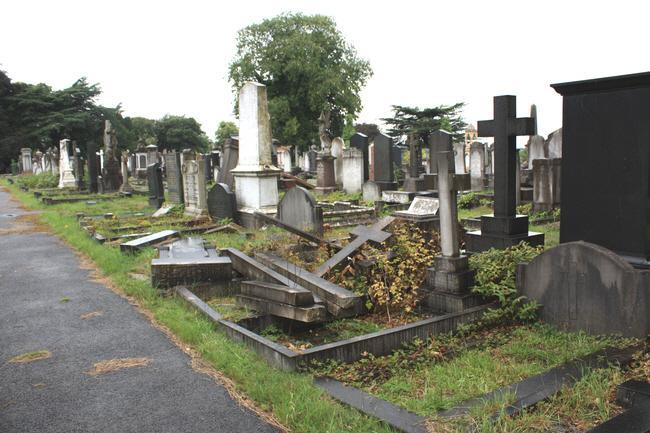 ---
On September 2nd 1898 at Wellingborough railway station the 21:15 London St Pancras to Manchester express was derailed and detached from its tender ending up facing backwards. Both enginemen and five passengers were killed.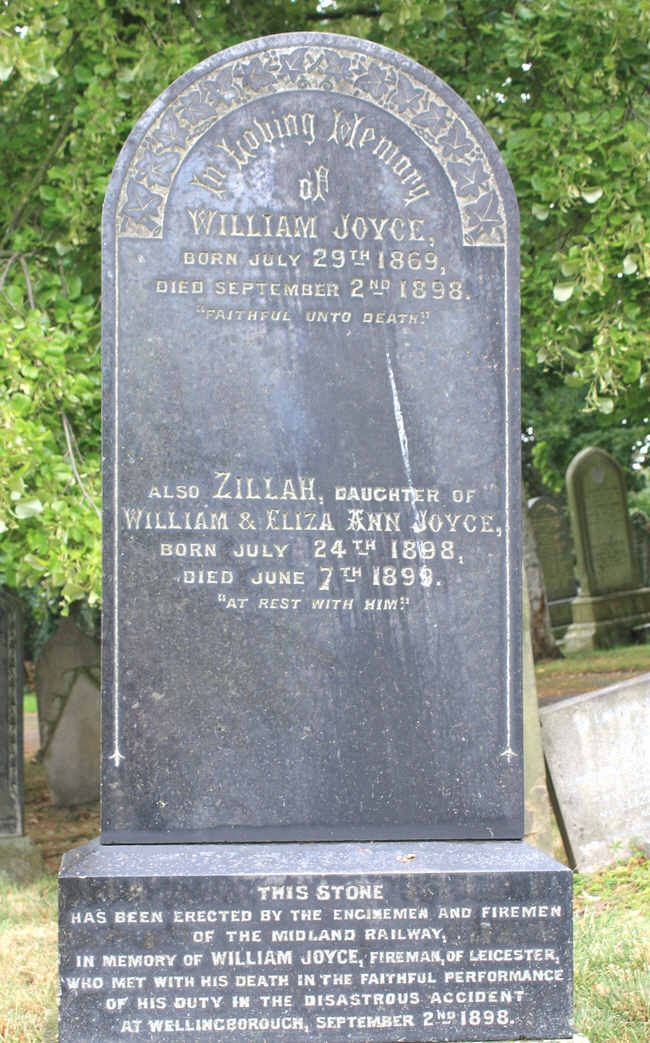 ---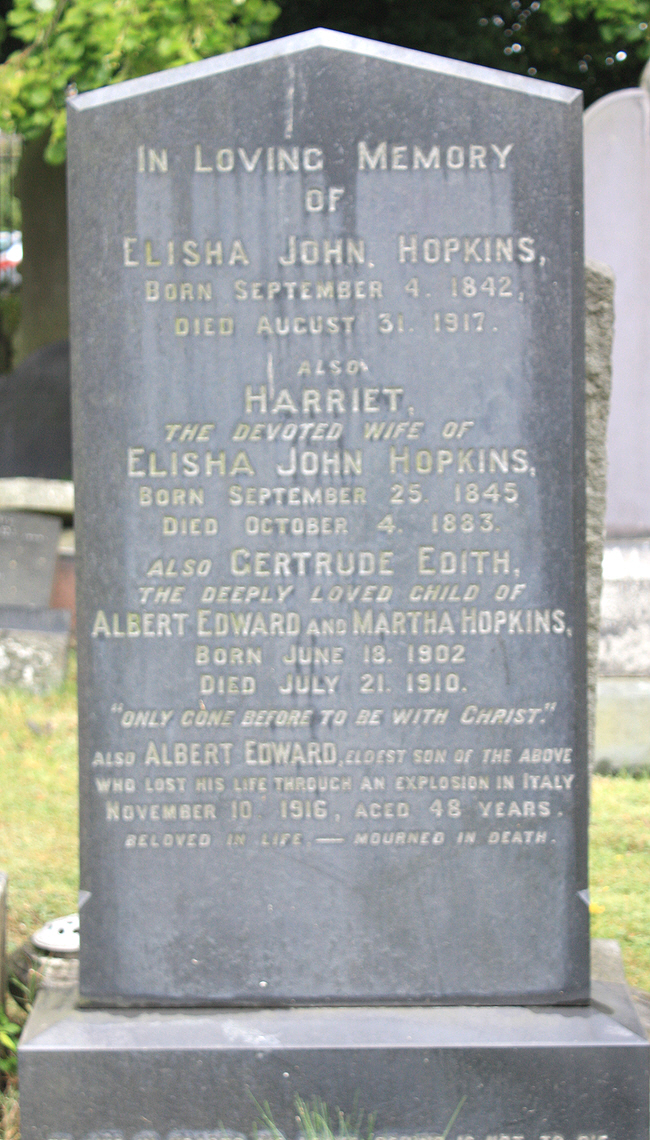 Killed in an explosion in Italy in 1916.
---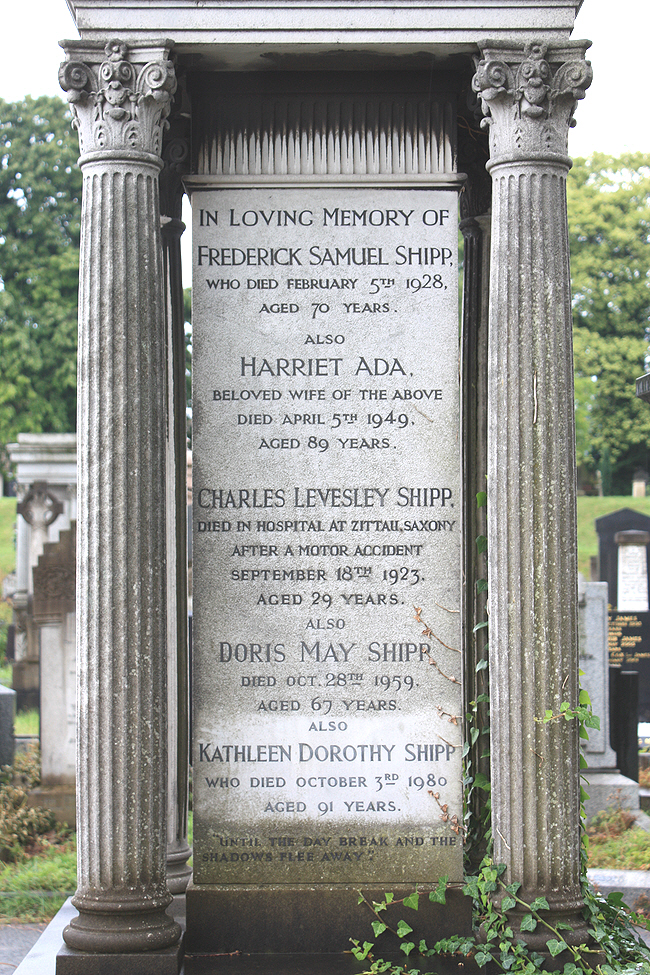 Died following a motor accident - in 1923!
---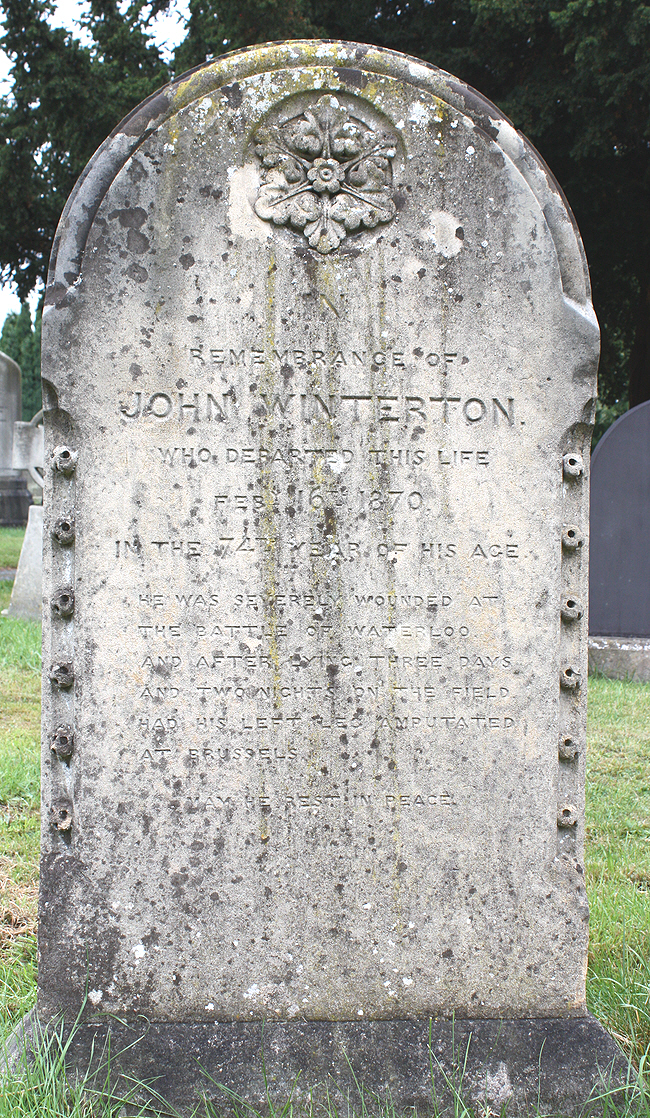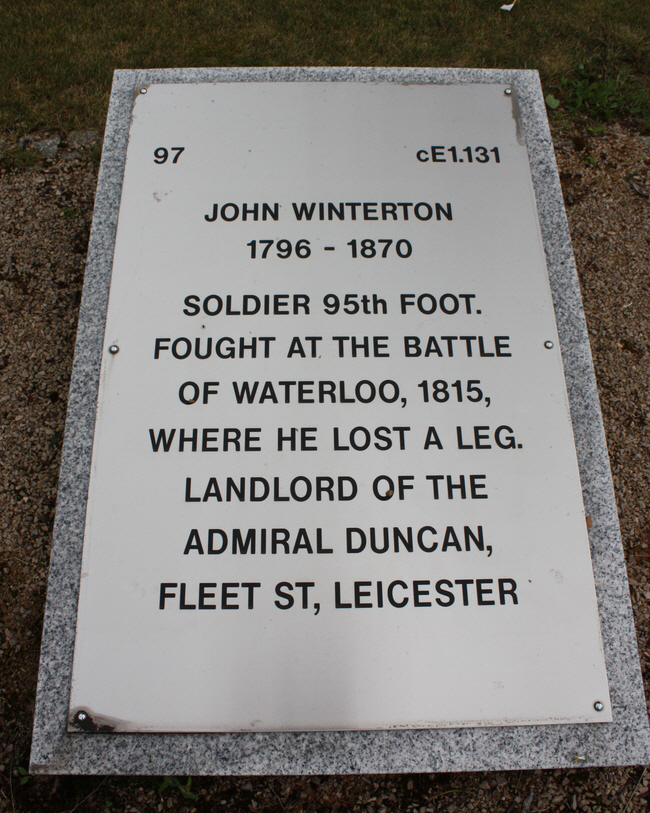 ---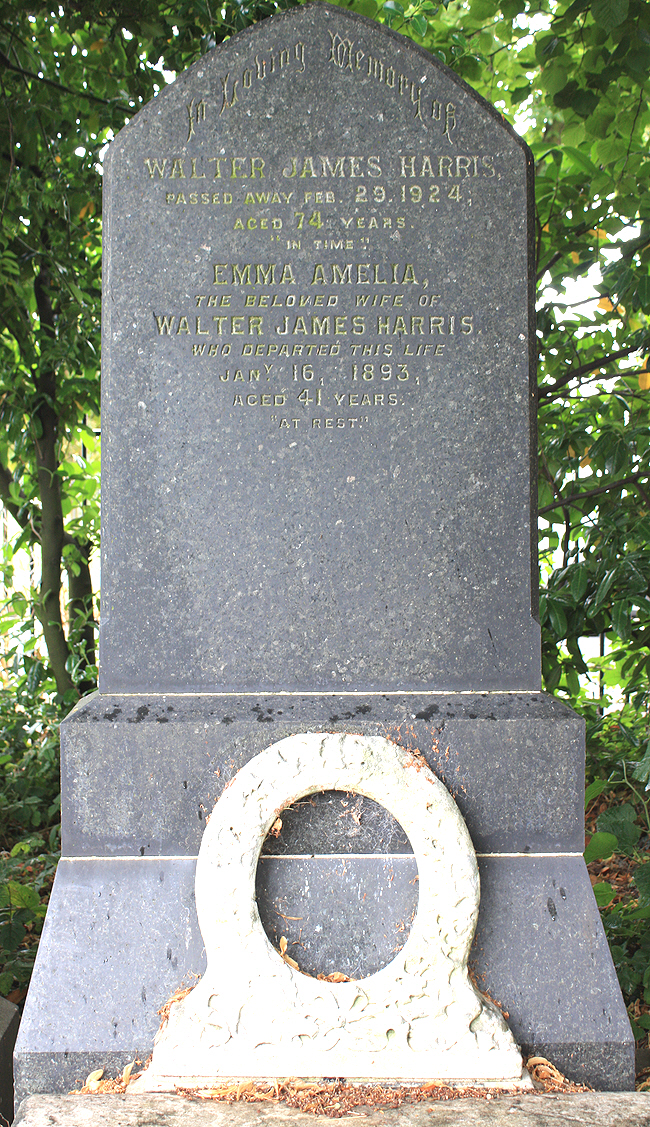 Died in a cycle accident while racing.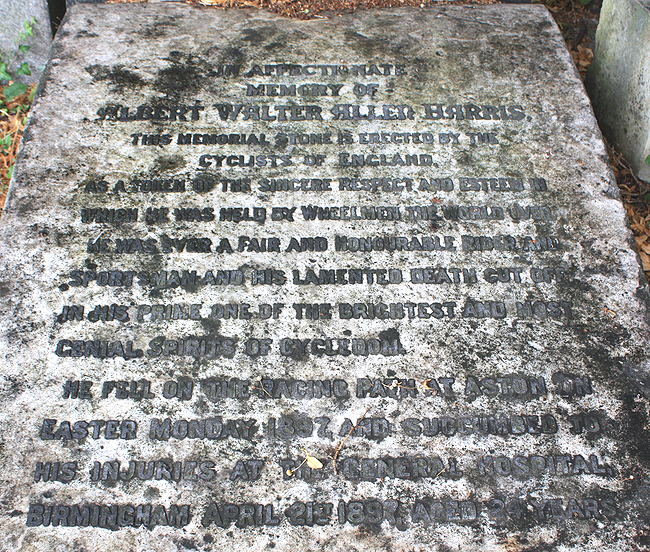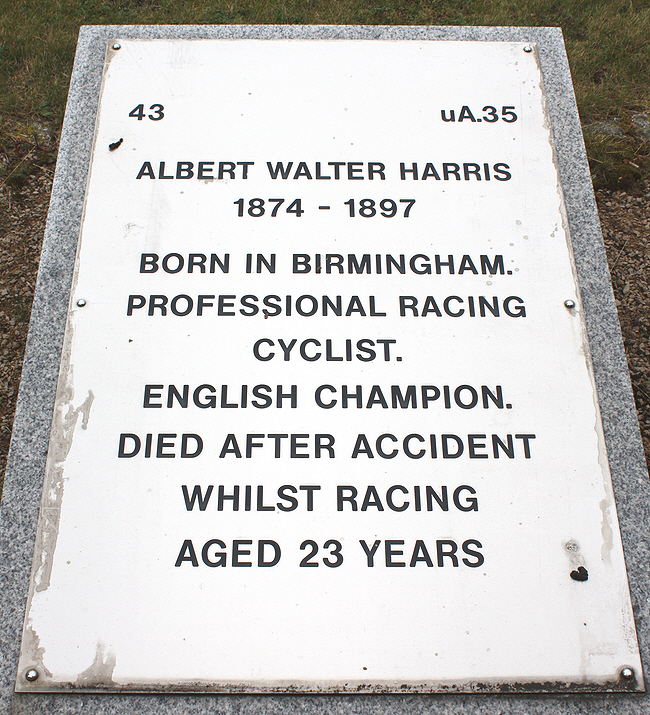 ---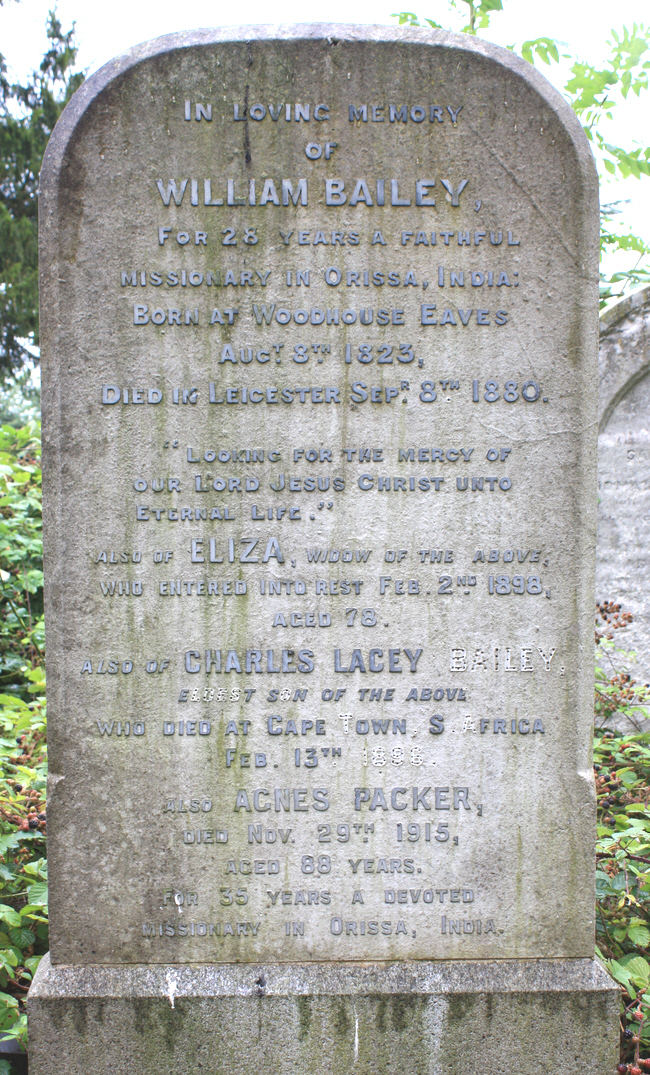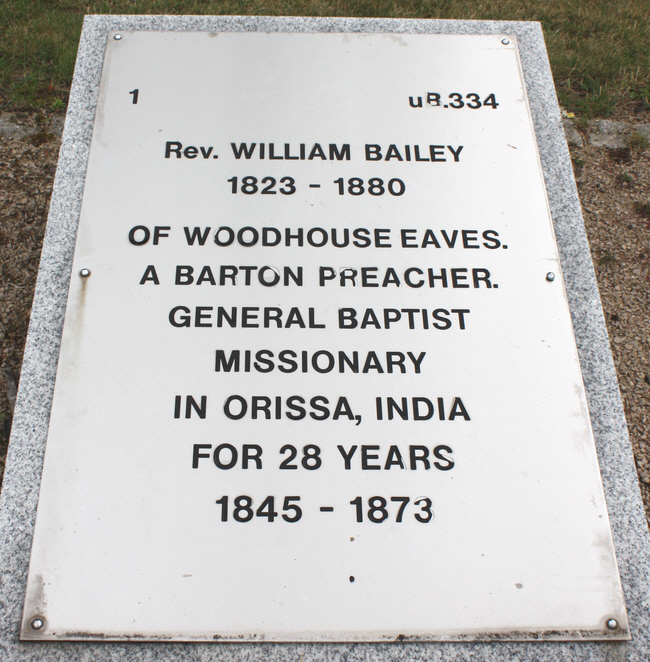 ---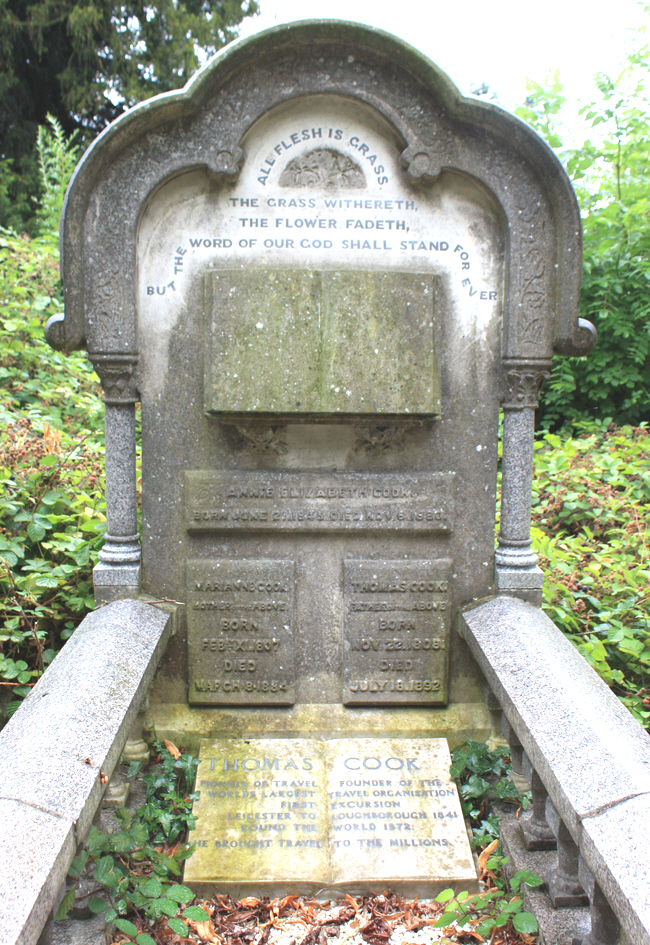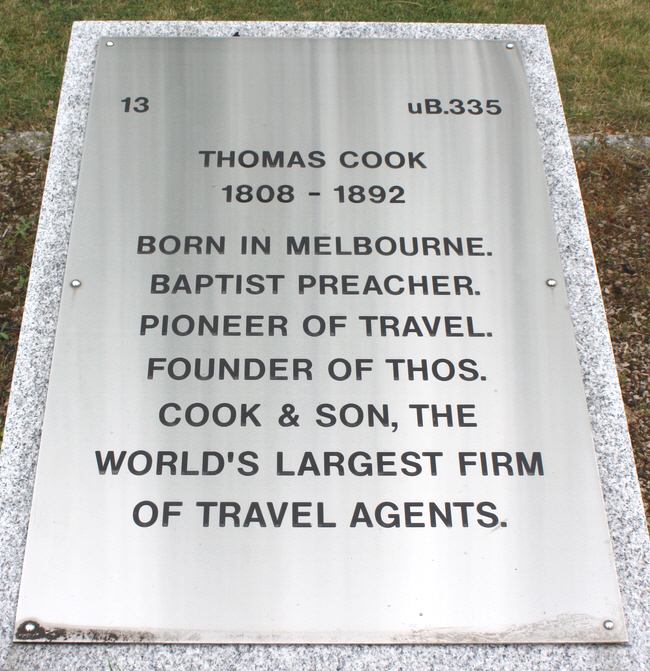 ---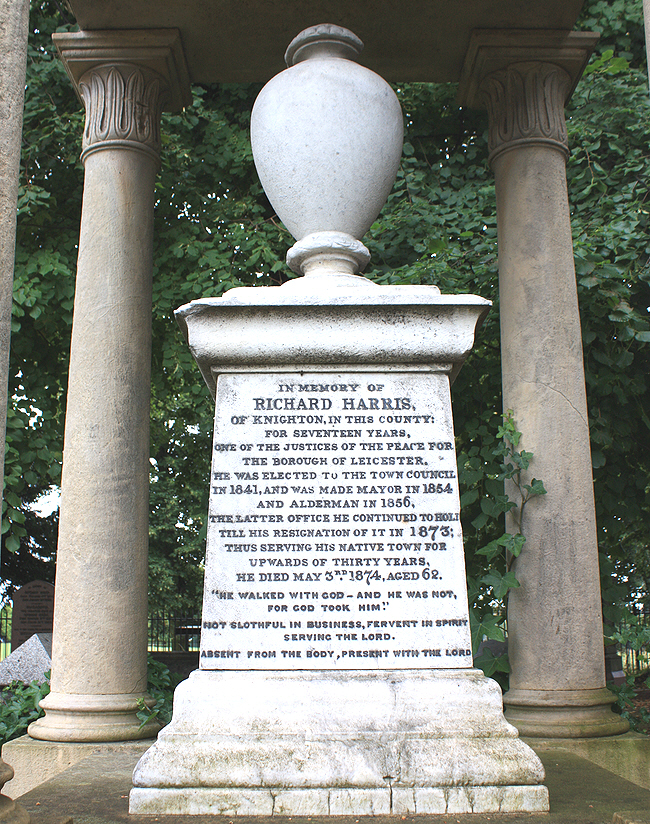 A fine example of the high quality memorials to be found in this cemetery.
---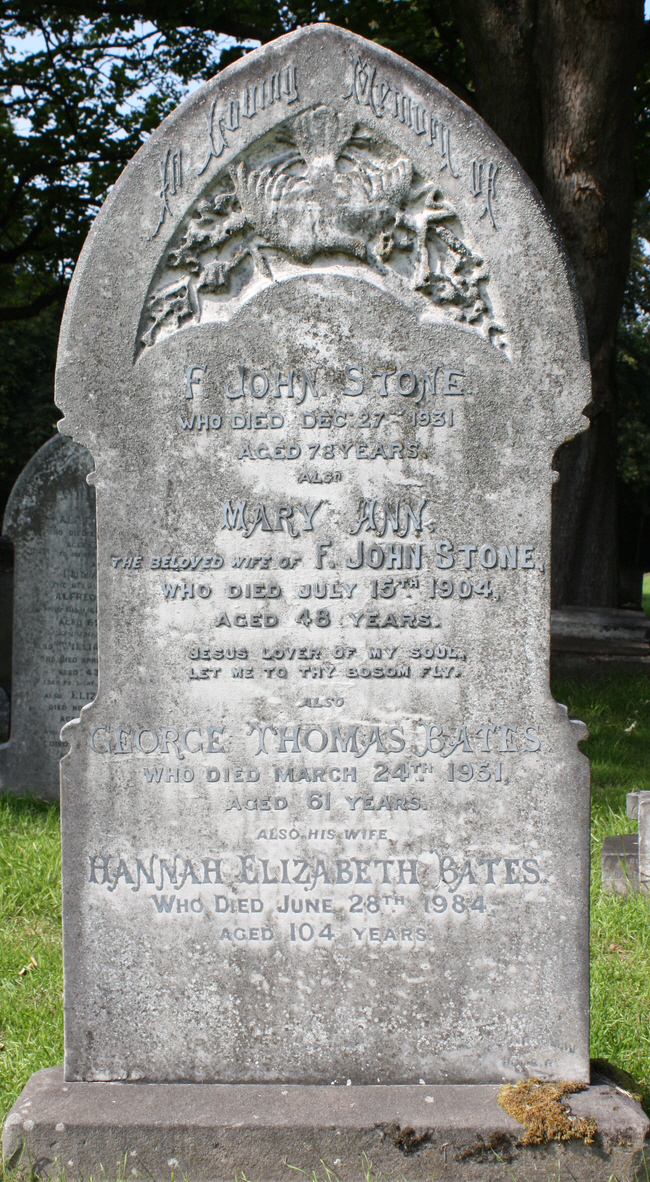 Aged 104.
---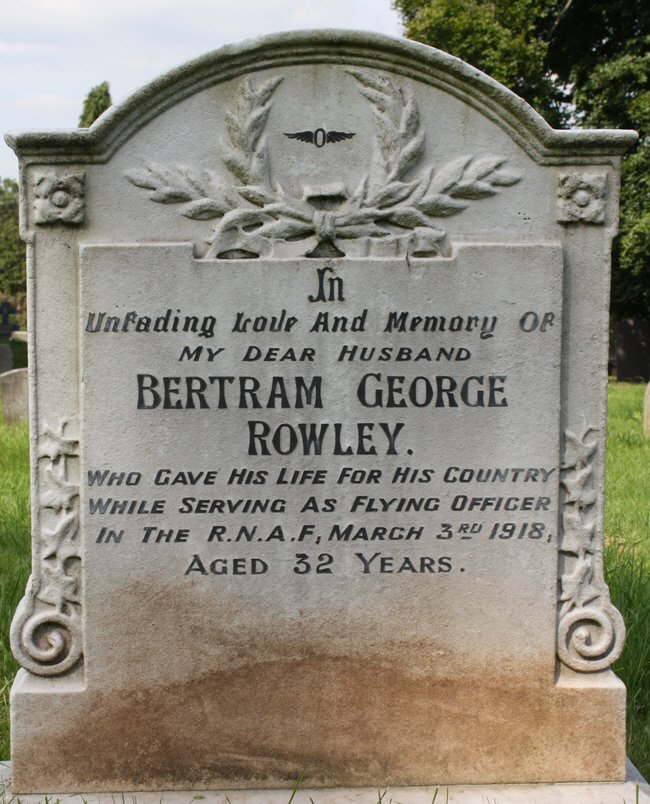 Sub-Lieutenant (Observer) Bertram George Rowley is listed by the Commonwealth War Graves Commission as serving in the Royal Naval Air Service.
---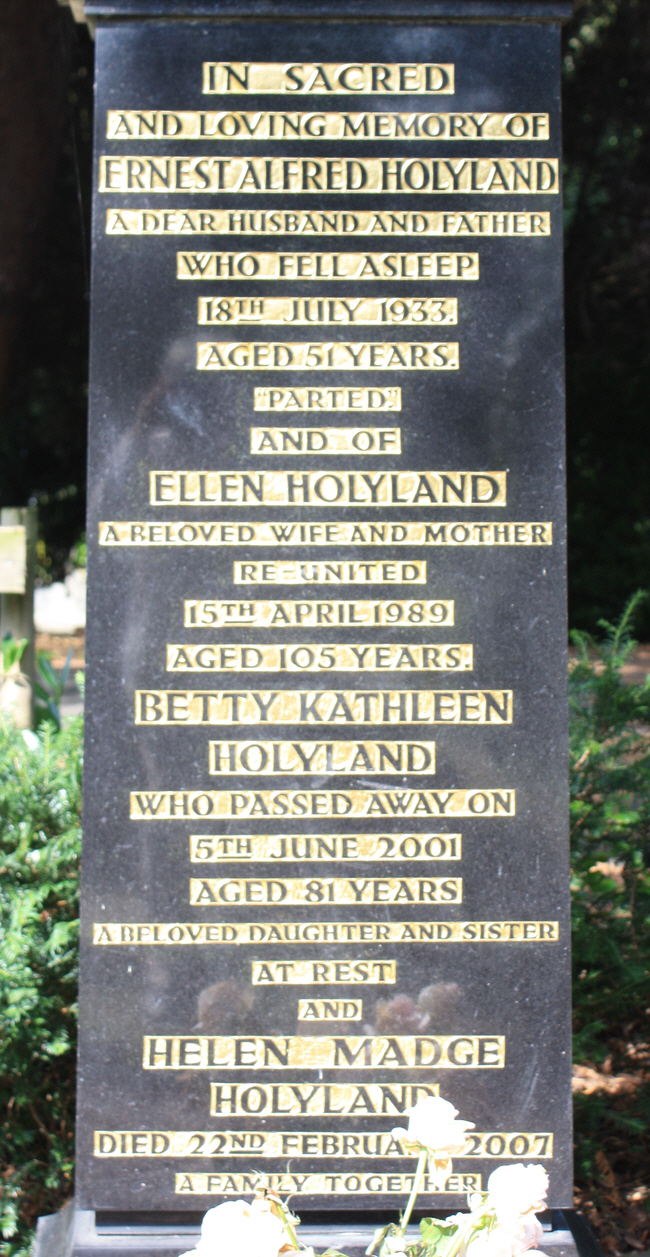 Aged 105.
---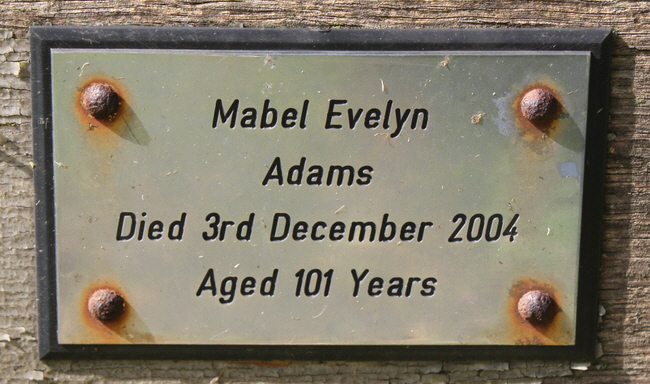 Aged 101.
---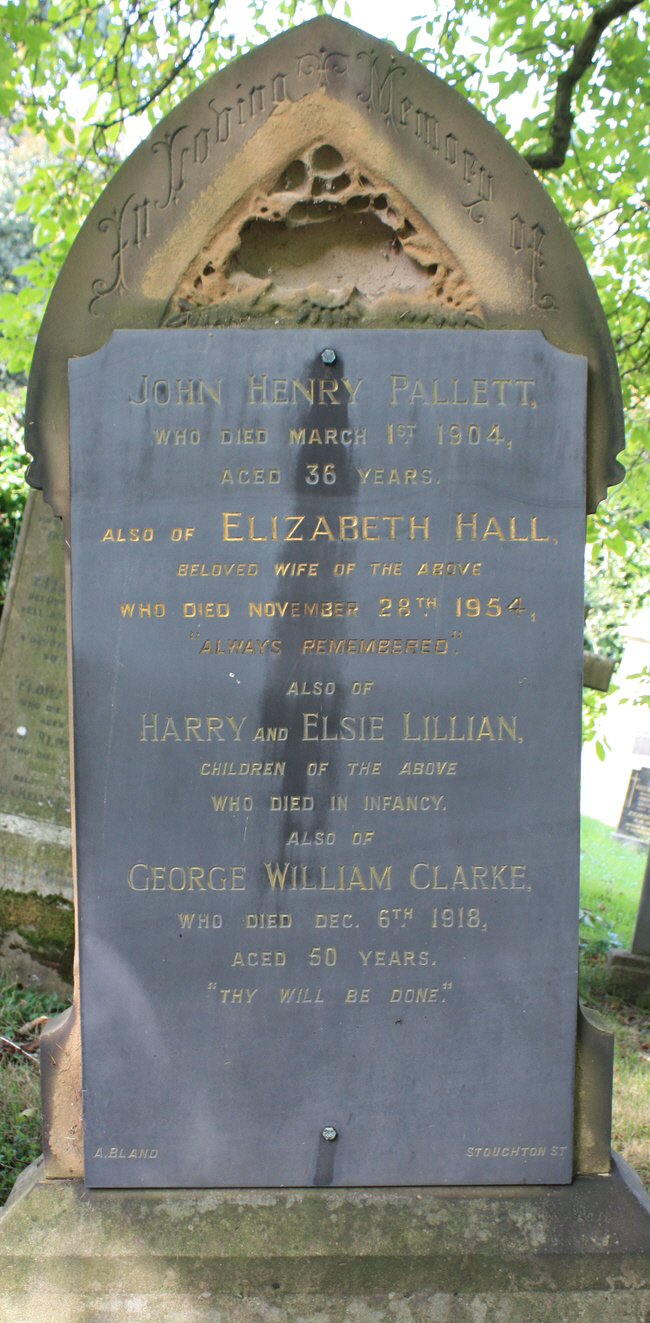 It looks as if a new stone was bolted onto the front of a much older stone.
---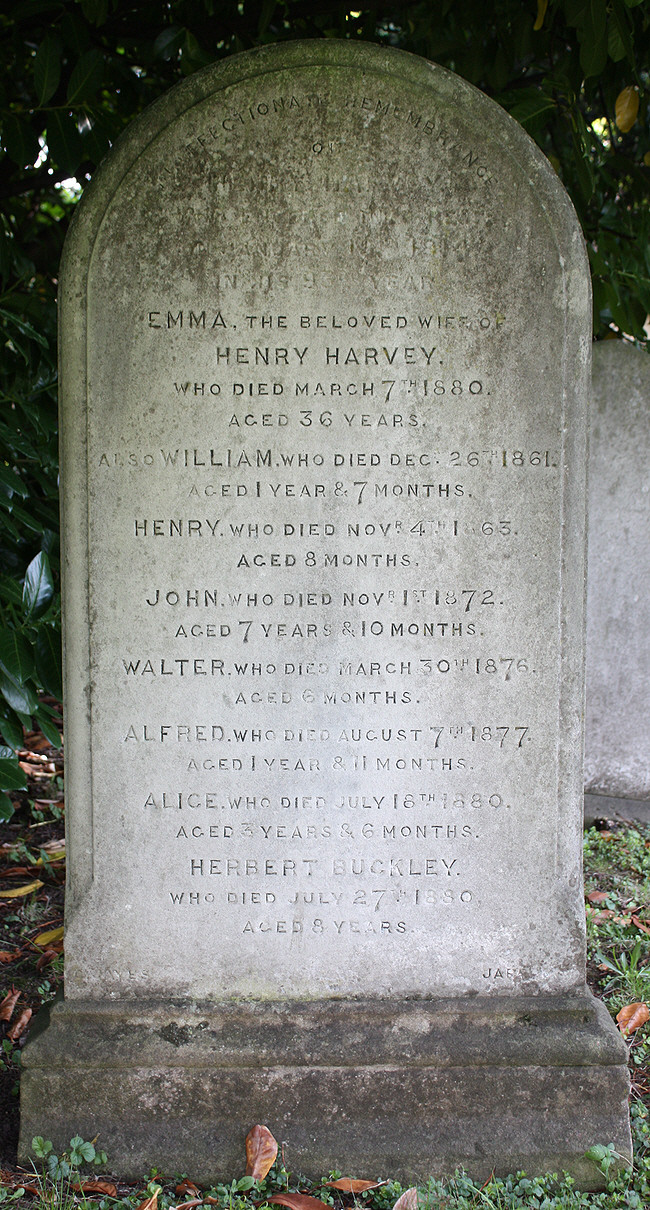 Seven children died aged 8 or younger - 2 only a few months after their Mother had also died.
---

Shaddows instead of shadows. Oh dear!
---
Martin Nicholson - Daventry, United Kingdom.
This page was last updated on September 3rd 2010.