Martin Nicholson's Cemetery Project
Wellington Cemetery, Wellington, Shropshire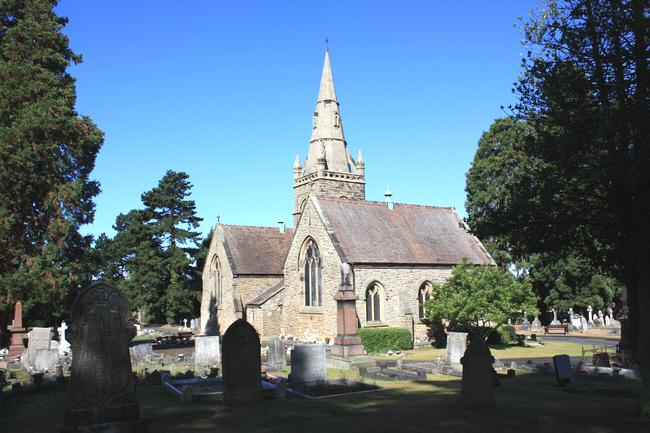 The cemetery was much larger than it looked from the front gate and it seemed strange to us that there wasn't any signpost on the main road indicating where the cemetery was located. Without a detailed map of the area visitors would really struggle to find it.
---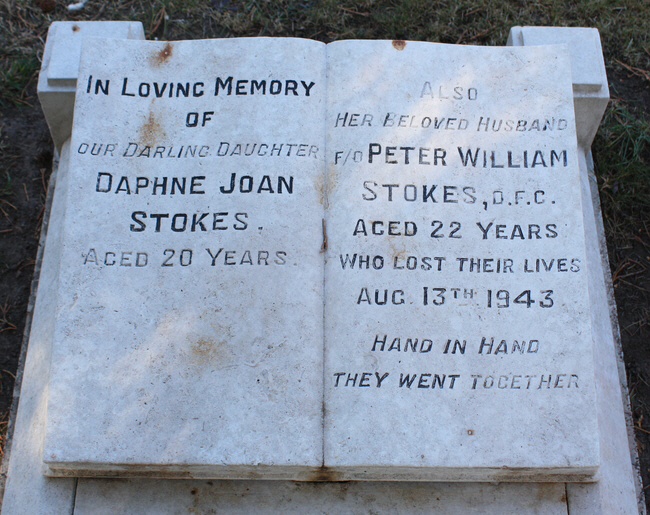 Daphne Joan Stokes and Peter William Stokes were killed during an unauthorised flight at RAF High Ercall in August 1943. A little bit more information can be found at this site. Their young son, also called Peter, was brought up by his maternal grandmother in Hove, who forever mourned the loss of her beautiful daughter.
---

Aged 100.
---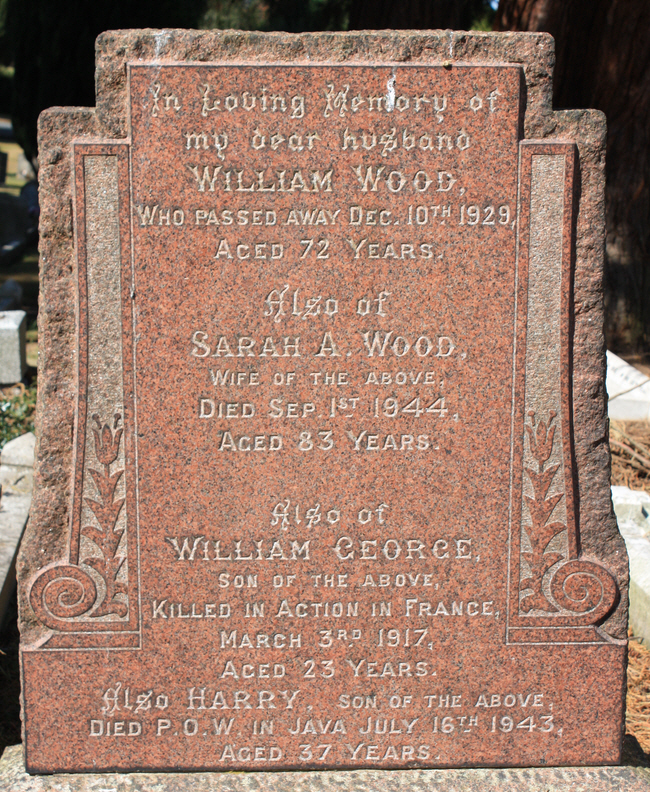 Two brothers, one died in the World War 1 and the other in World War 2. Their mother outlived them both.
---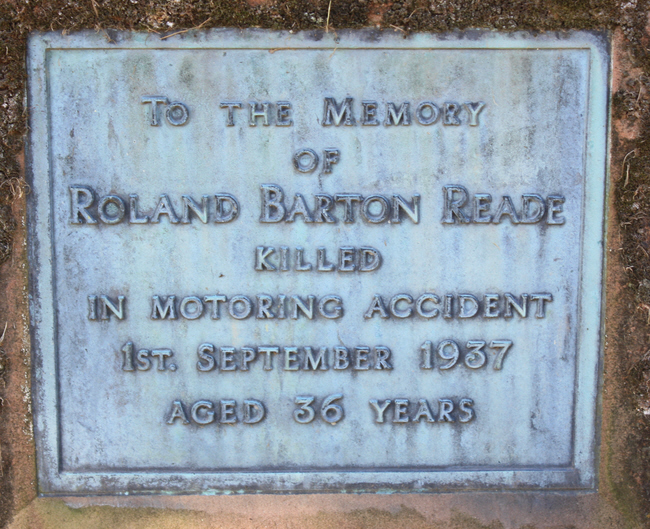 Killed in a motoring accident - in 1937.
---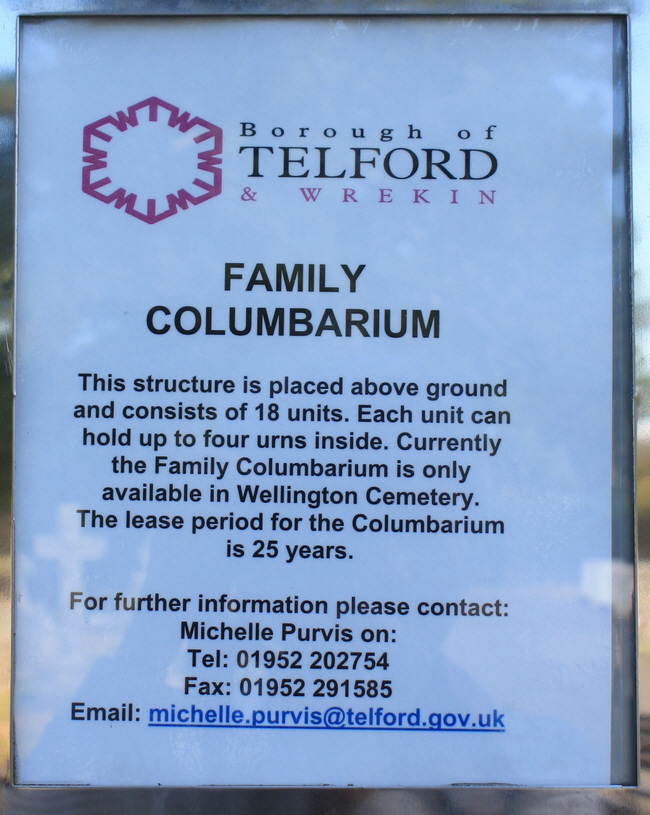 Before you visited this web site had you ever heard the word "columbarium"?.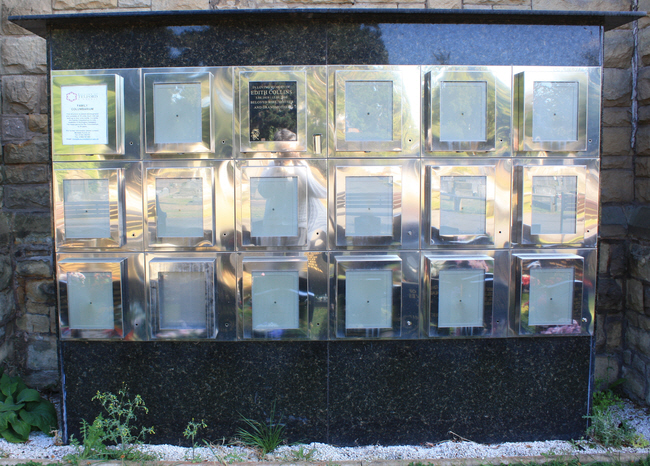 ---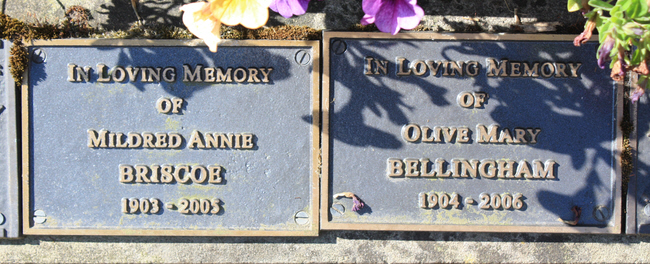 Aged 101 and aged 100.
---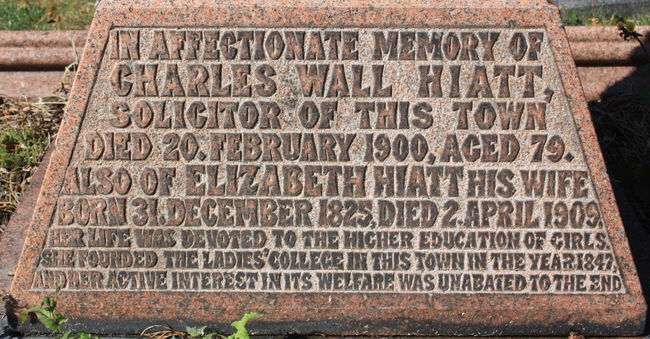 Elizabeth Hiatt (1825-1909) was dedicated to the education of girls long before it became accepted as normal.
---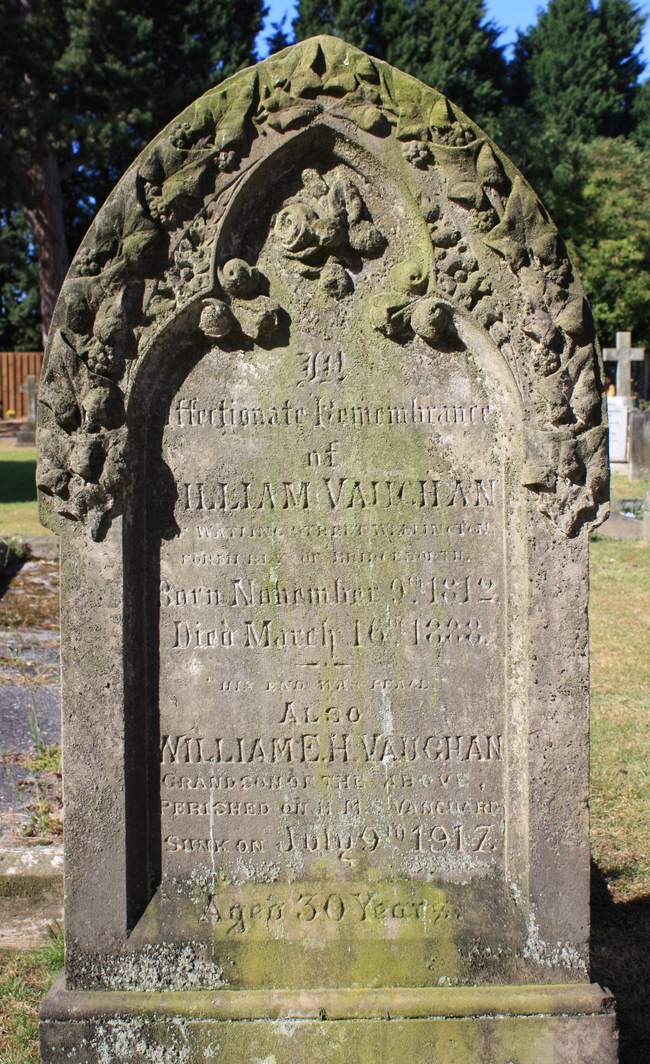 William Vaughan was killed on the HMS Vanguard in 1917. A web site has been created that includes lots of information on the casualties and survivors.
---

Neither Claire nor I agree with this sentiment.
---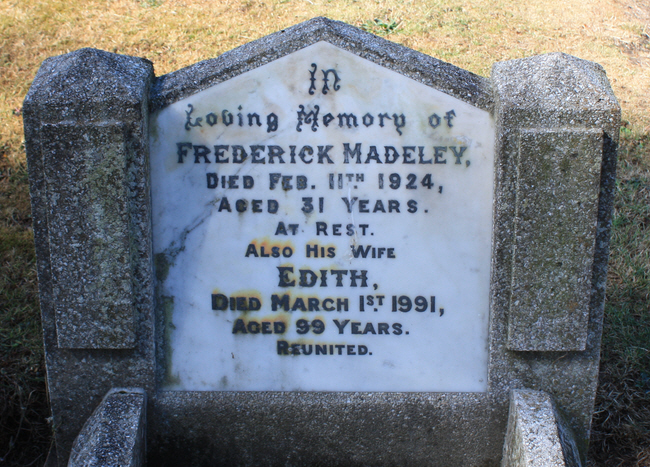 A widow for 67 years.
---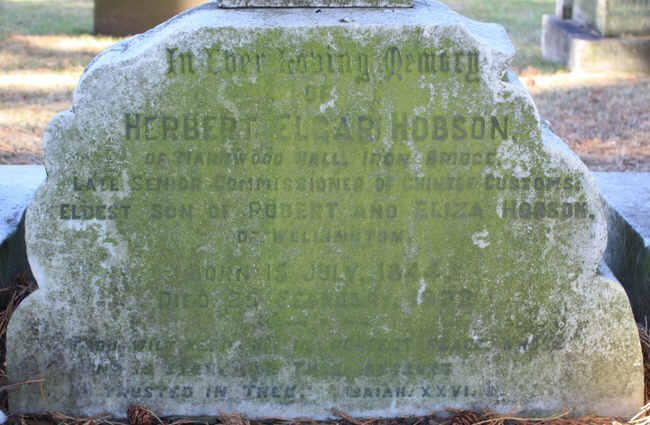 A former Senior Commissioner of Chinese Customs.
---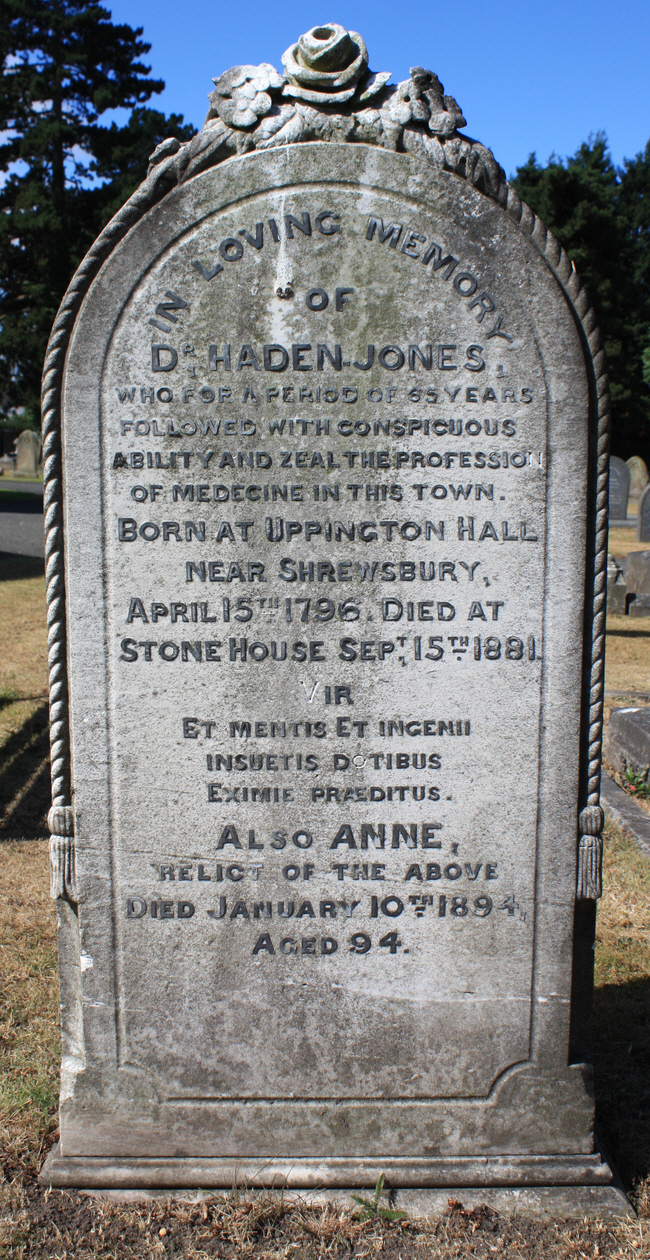 Medicine has been written as medecine. Oh dear.
---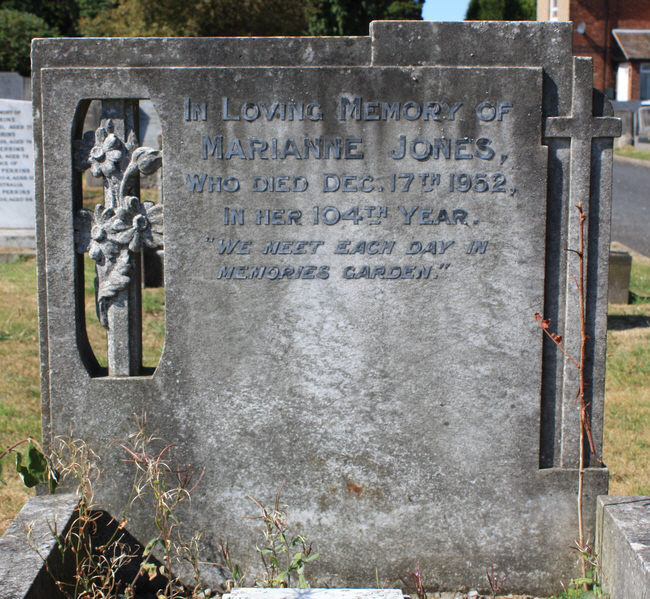 Aged 103.
---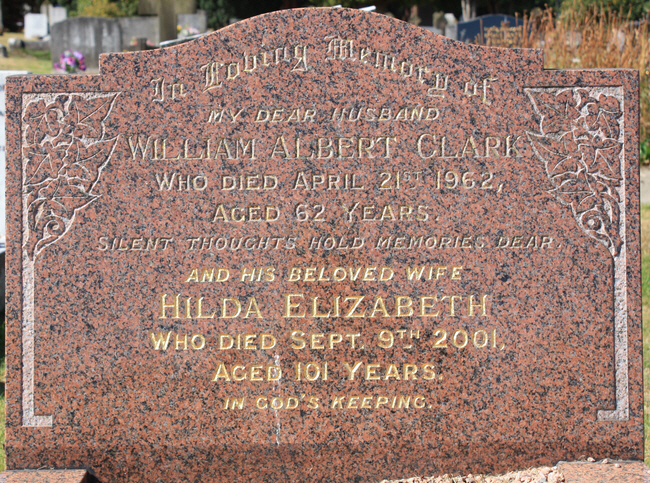 Aged 101.
---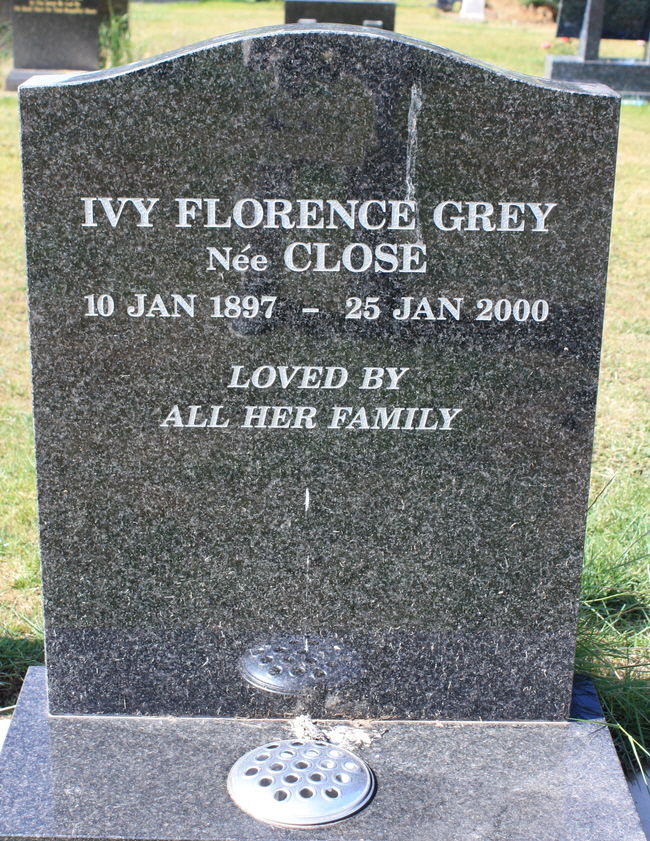 Aged 103.
---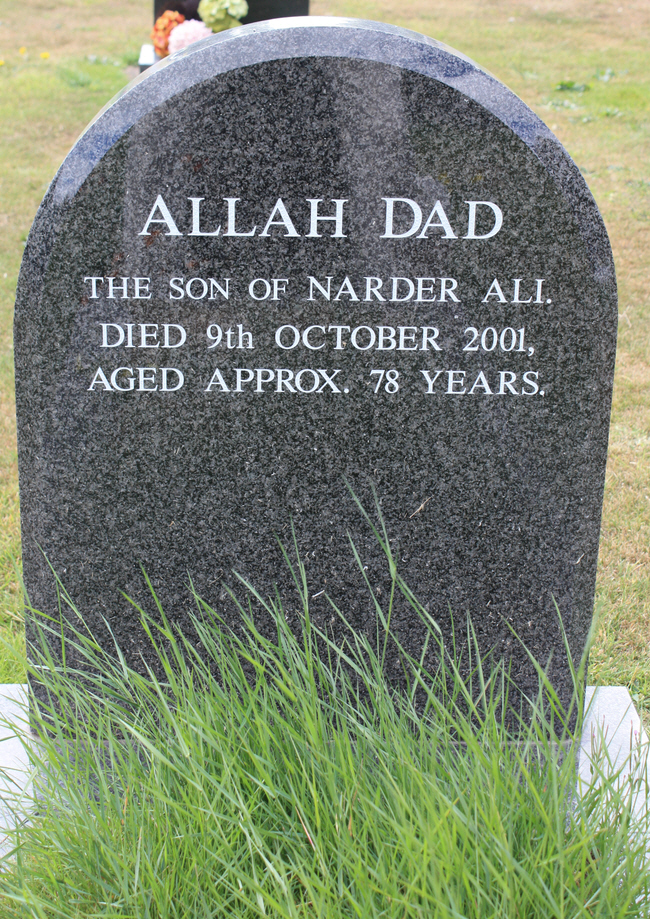 This was an unusual form of words we had not seen before.
---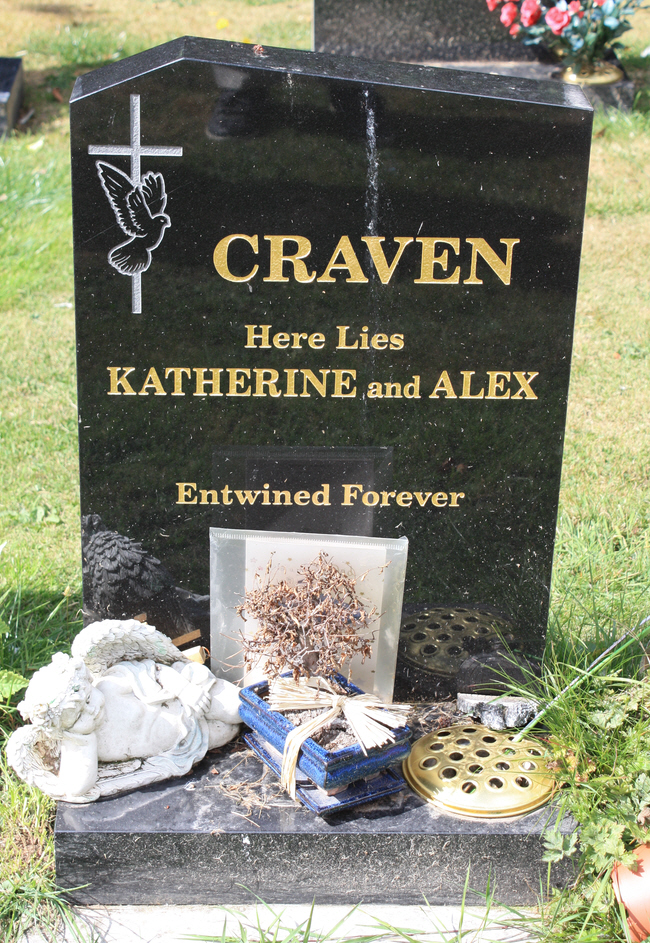 "Entwined Forever" is a nice phrase but not as useful to future family historians as giving the dates of birth and death. It should be "here lie" not "here lies".
---
Martin Nicholson - Daventry, United Kingdom.
This page was last updated on August 26th 2011