Martin Nicholson's Cemetery Project
St James, Welland, Worcestershire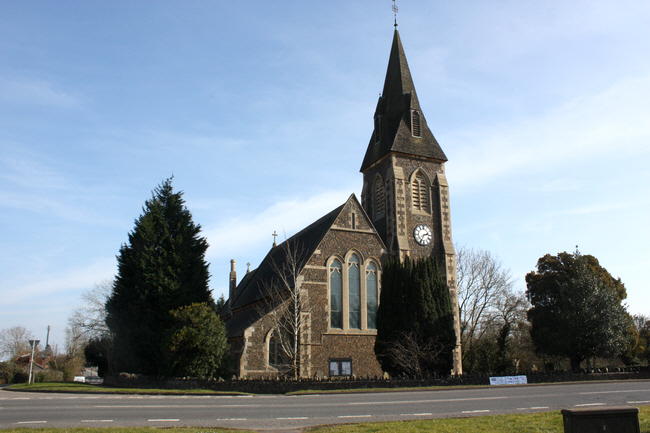 There has been a Church of Saint James at Welland since 1300. The Old Church was situated at the end of Welland Court Lane, off the Upton Road and about a mile or so from the present Church. Due to an increase in the population of the village in the late 1800s and the deterioration of the Old Church, it was decided to look for another site. Mr Abraham Watkins, Churchwarden, of Welland Villa (now Church Villa), generously gave the plot of land on which the new Church of Saint James was built. The work was commenced in 1873 and the foundation stone was laid on St. James' Day, July 25th of that year. It was consecrated on 2nd April 1875.
---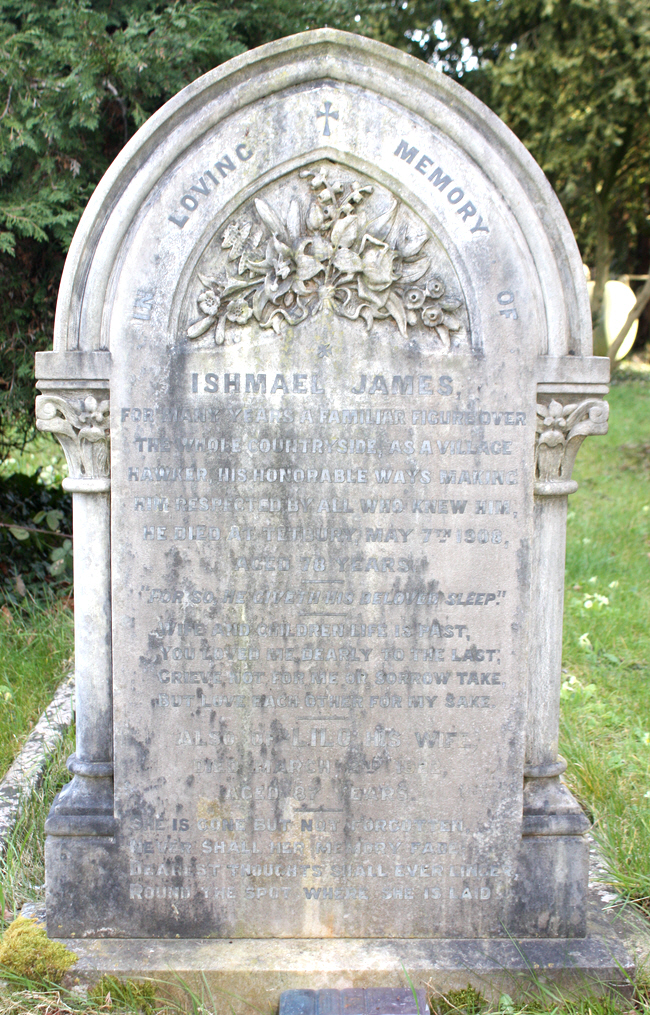 Ishmael James was a Village Hawker.
---
Claire Christine Nicholson and Martin Piers Nicholson - Ticklerton (Shropshire) and Daventry (Northhamptonshire), United Kingdom.
This page was last updated on March 14th 2016.