Martin Nicholson's Cemetery Project
St Mary, Welshpool, Powys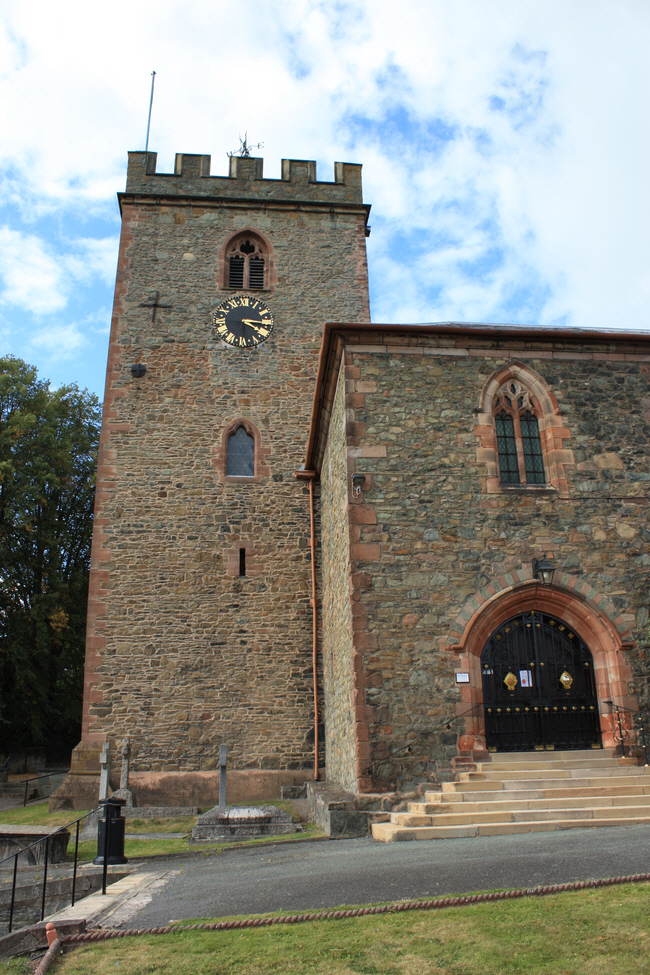 The church itself and quite large parts of the graveyard were well maintained. Sadly a few sections were so overgrown that we decided that it would not be safe to survey them. This is one of the very few times we have been forced to admit defeat.
---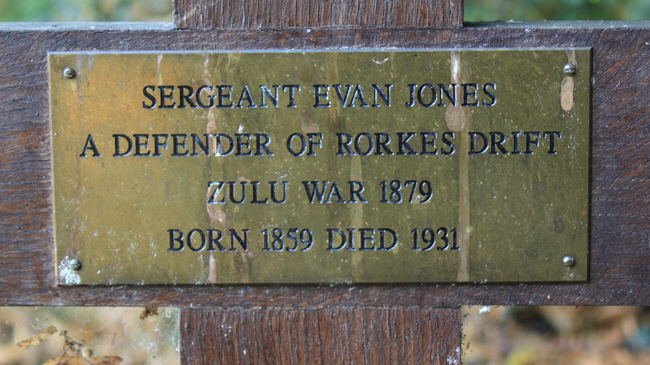 The Battle of Rorkes Drift , in which a British garrison of 140 men defeated a Zulu army estimated as being 3,000-strong, saw 11 Victoria Crosses awarded in recognition of the men's bravery - the most ever gained in a single action. I have managed to locate a picture of Evan Jones He married Alice Evans a widow with four children in 1898 at the Register Office, Welshpool. He died at 19 Union Street , Welshpool on August 12th 1931 and was buried with military honours at St. Mary's Churchyard, Welshpool.
---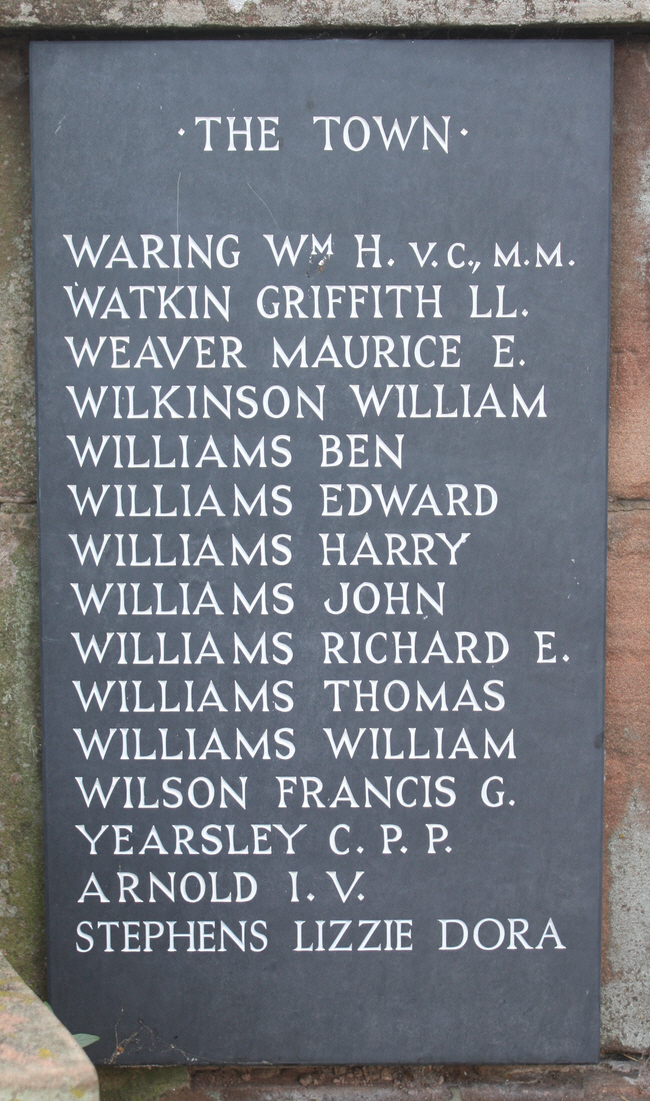 William Herbert Waring VC MM (13 October 1885 - 8 October 1918) was a Welsh recipient of the Victoria Cross, the highest and most prestigious award for gallantry in the face of the enemy that can be awarded to British and Commonwealth forces.
"On 18 September 1918 at Ronssoy, France, Lance-Sergeant Waring led an attack against enemy machine-guns and in the face of devastating fire, single-handed rushed a strong-point, bayoneting four of the garrison and capturing two, with their guns. The lance-sergeant then reorganized his men, leading and inspiring them for another 400 yards when he fell mortally wounded."
Lizzie Dora Stephens served in Queen Mary's Army Auxiliary Corps. Her grave can be found at Aldershot Military Cemetery.
---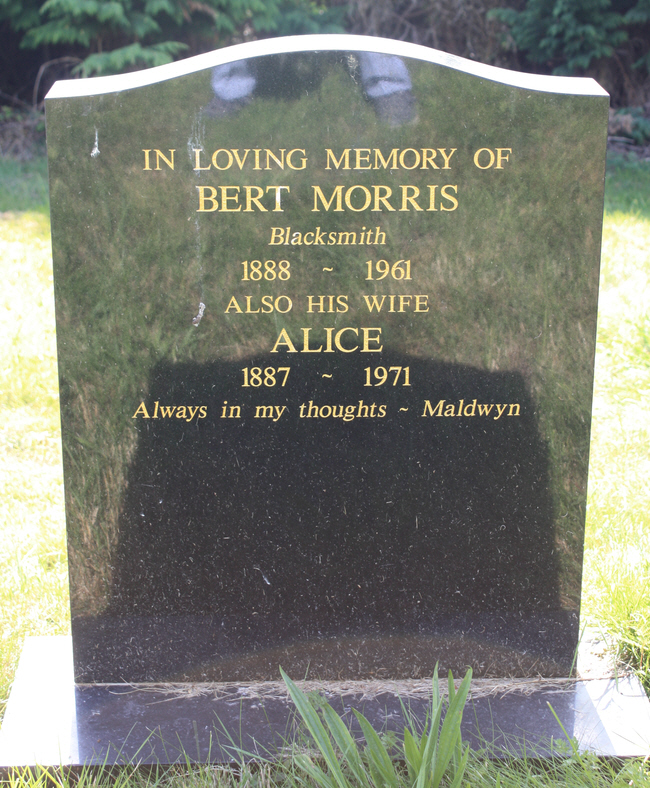 "Blacksmith".
---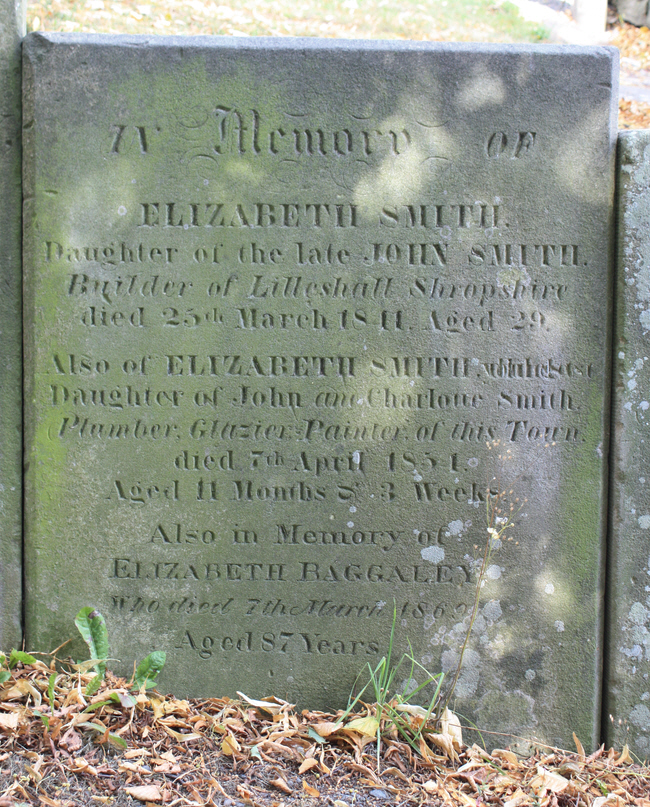 What is the re-engraved word after "Elizabeth Smith"?
John Smith, "Plumber, Painter, Glazier of this Town".
---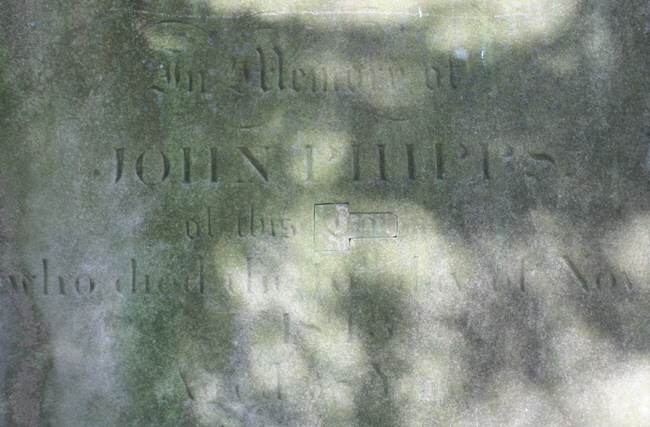 Something went wrong while engraving the text but it is impossible to tell exactly what.
---
Martin Nicholson - Daventry, United Kingdom.
This page was last updated on August 31st 2011