Martin Nicholson's Cemetery Project
Christ Church, Welshpool, Powys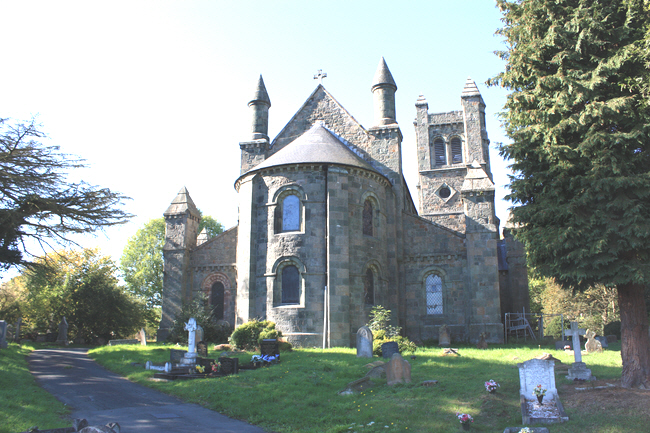 This church is being converted into a private house.
---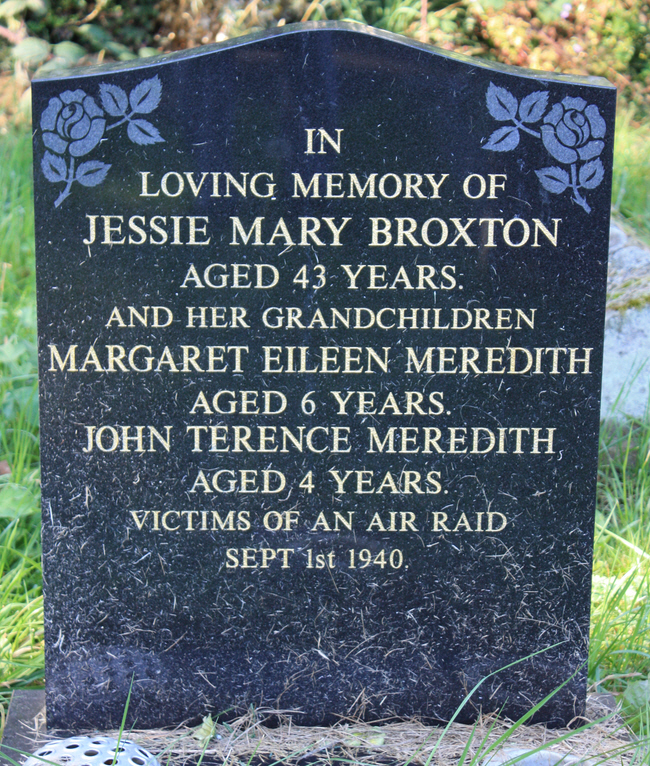 Jessie Broxton and her grandchildren Margaret and John Meredith were killed during an air-raid on Shrewsbury in 1940.
---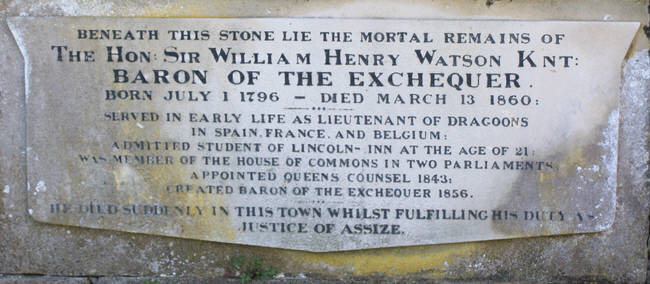 William Henry Watson entered the House of Commons in 1841 as liberal member for Kinsale remaining an MP until 1847. From 1854 to 1856 he was the member for Hull until on 3 November 1856 he was created Baron of the Exchequer. On the conclusion of his charge to the grand jury at Welshpool on 12 March 1860 he was seized with apoplexy and died the next day.
---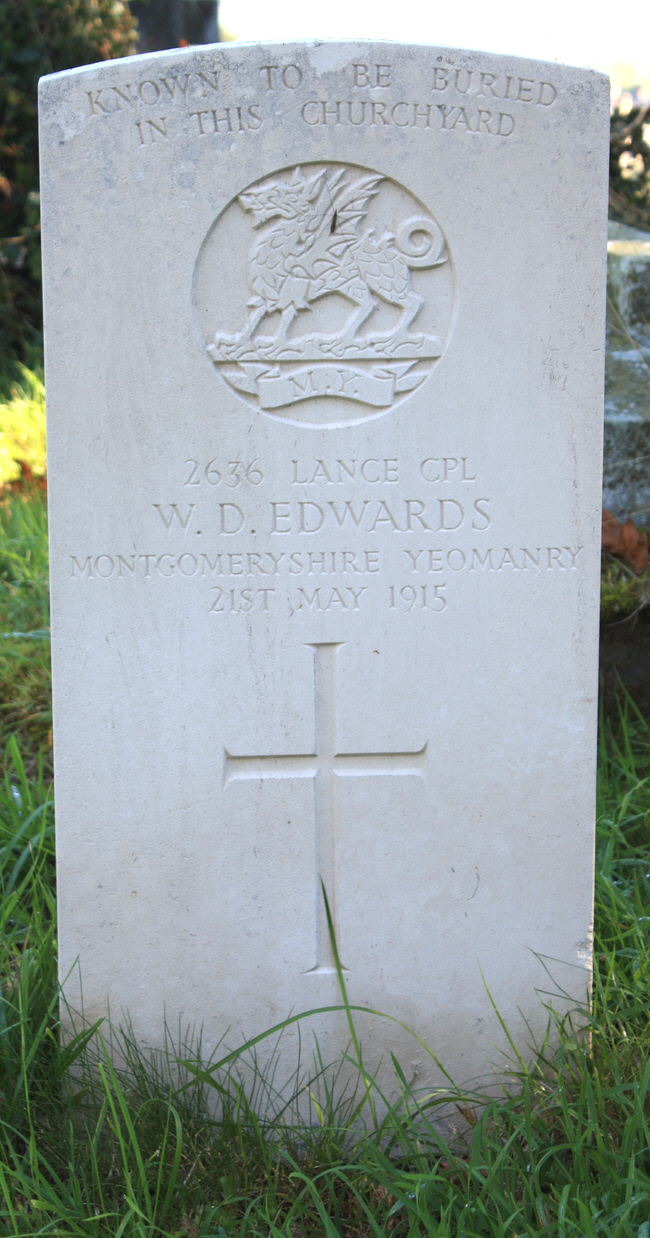 This is the first time we have seen this wording on a war grave. It seems as if the exact location of the remains are not known.
---
Martin Nicholson - Shropshire, United Kingdom.
This page was last updated on September 27th 2011