Martin Nicholson's Cemetery Project
Old St Chad, Wybunbury, Cheshire
---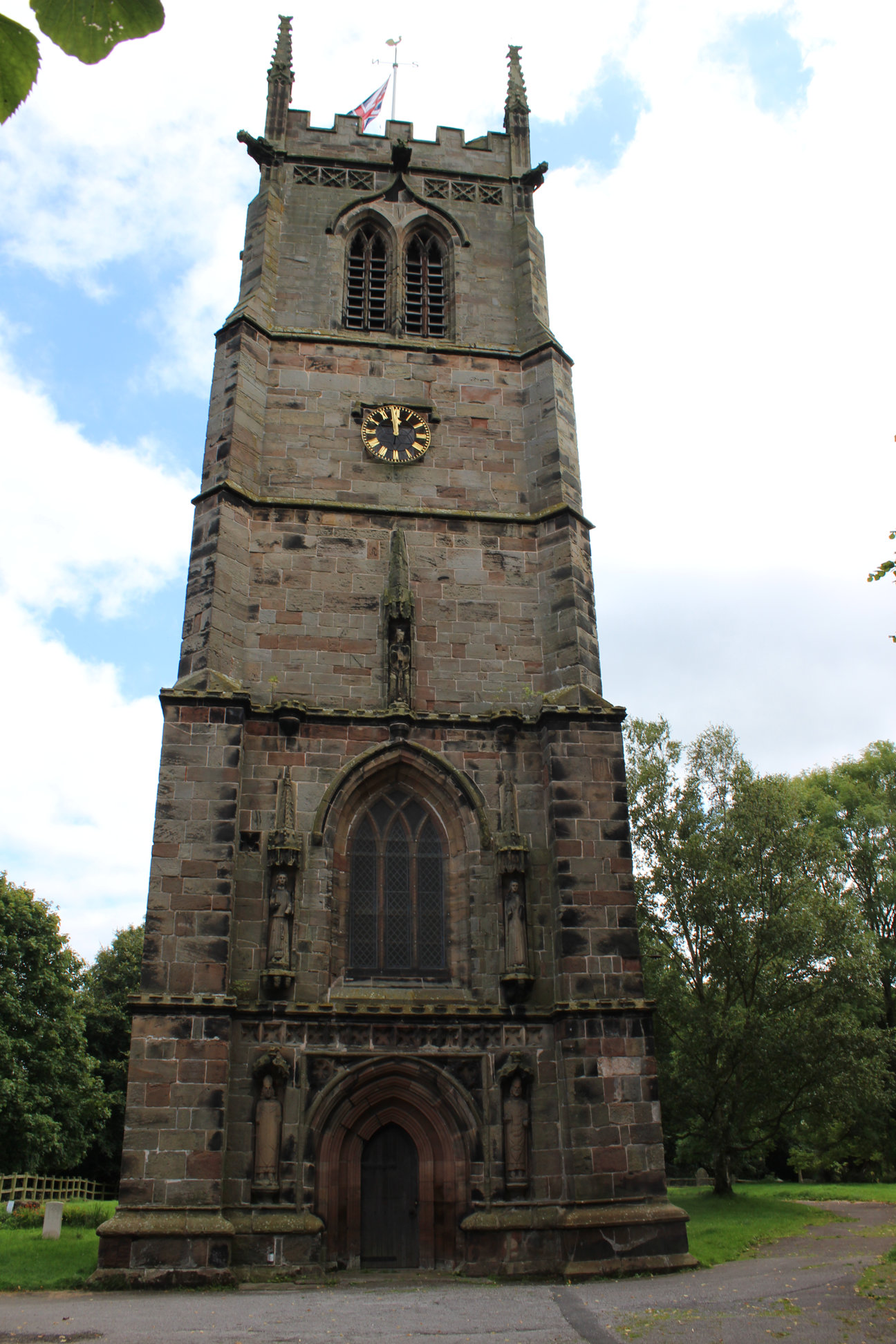 There have been several churches on this site. In the early 1790s the first church was rebuilt but in 1833 the body of the church was demolished, James Trubshaw attempted to straighten the tower and rebuilt the body of the church in a style loosely based on the previous building. This church was replaced in 1892–93 by a church designed by James Brooks, which in turn was demolished around 1976. The tower was saved from demolition by a group of villagers who formed the Wybunbury Tower Preservation Trust.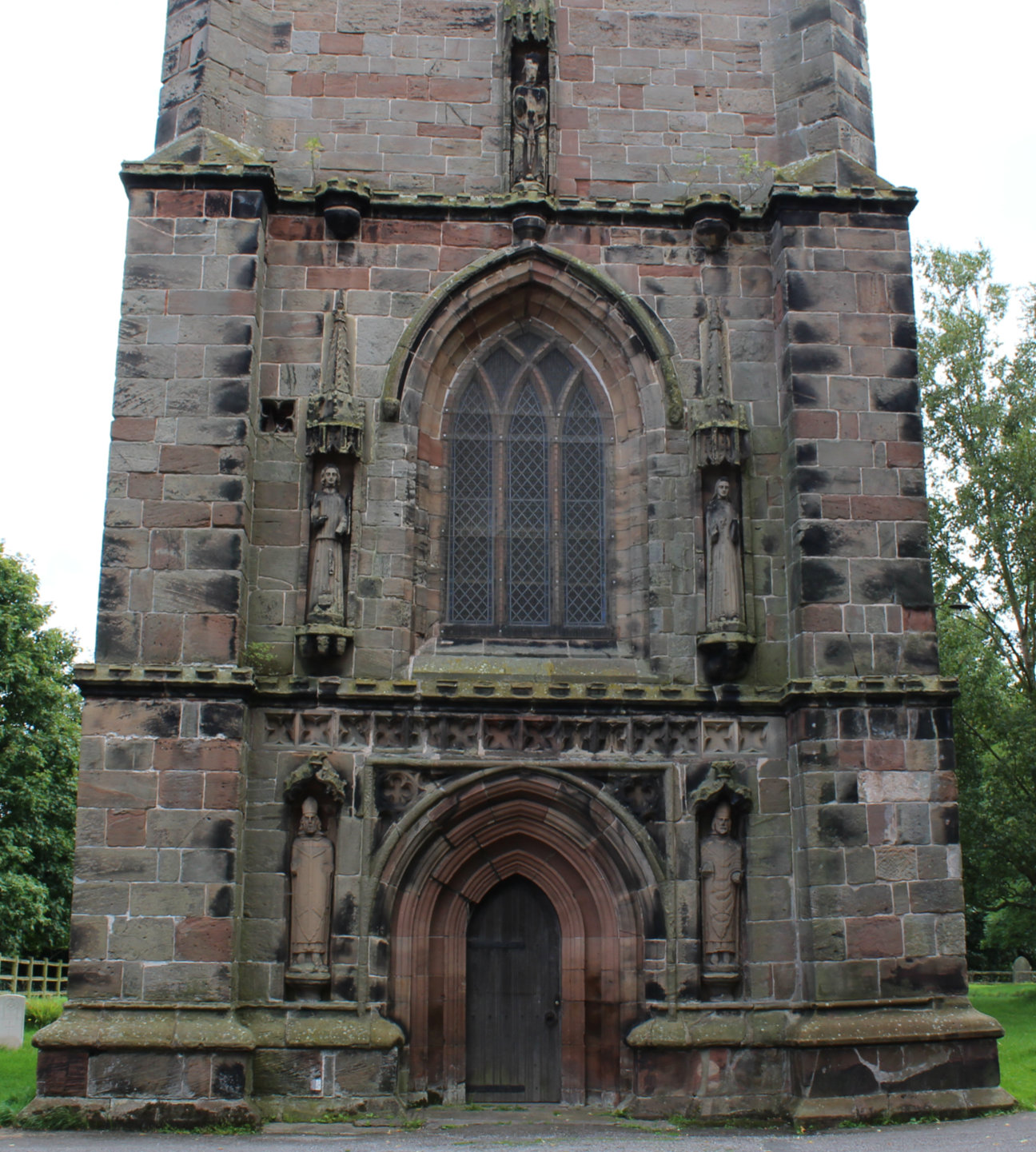 On each side of the door and of the window are niches containing statues, possibly of bishops, while over the window is a fifth niche containing a statue of the Trinity.
---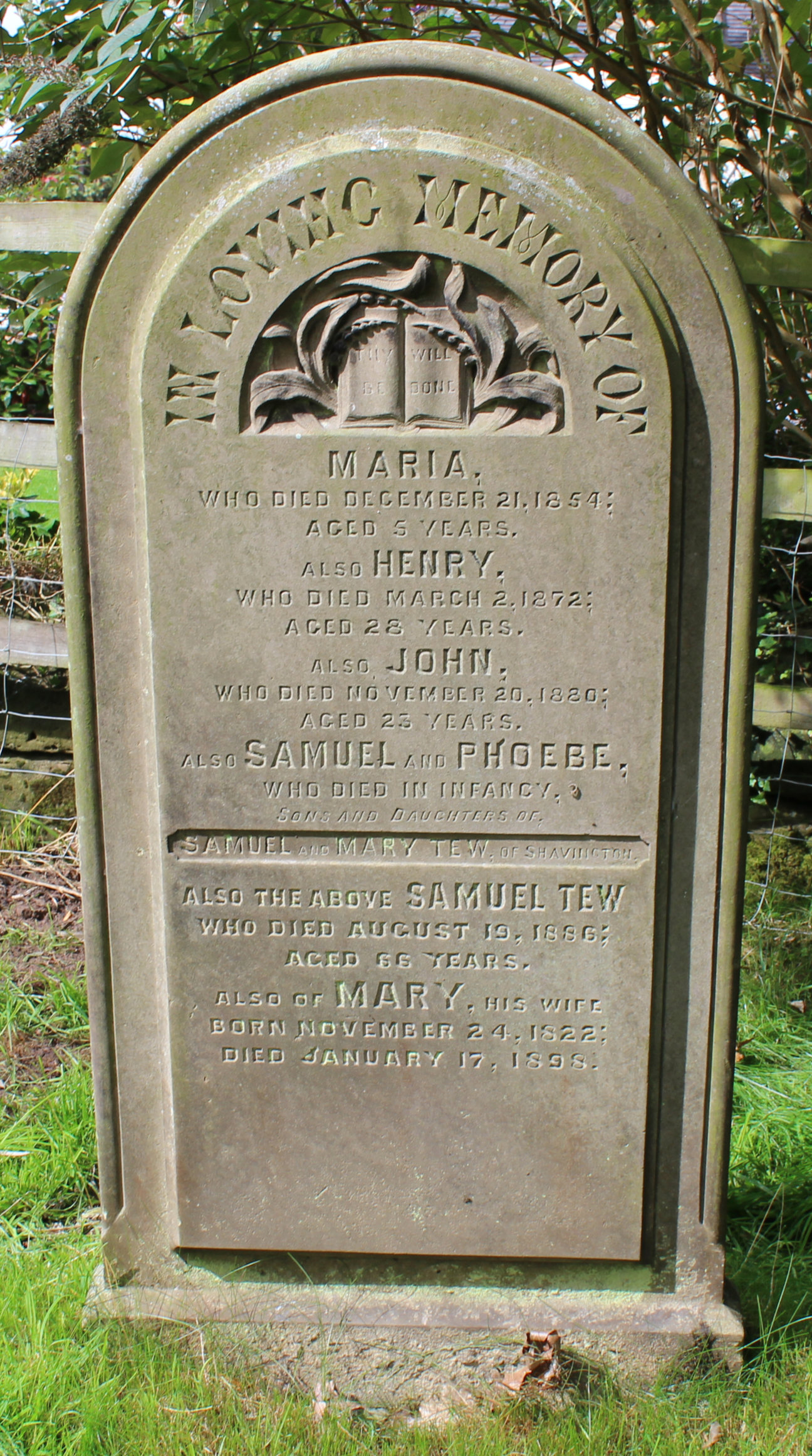 It looks as if an entire line of text had to be re-engraved.
---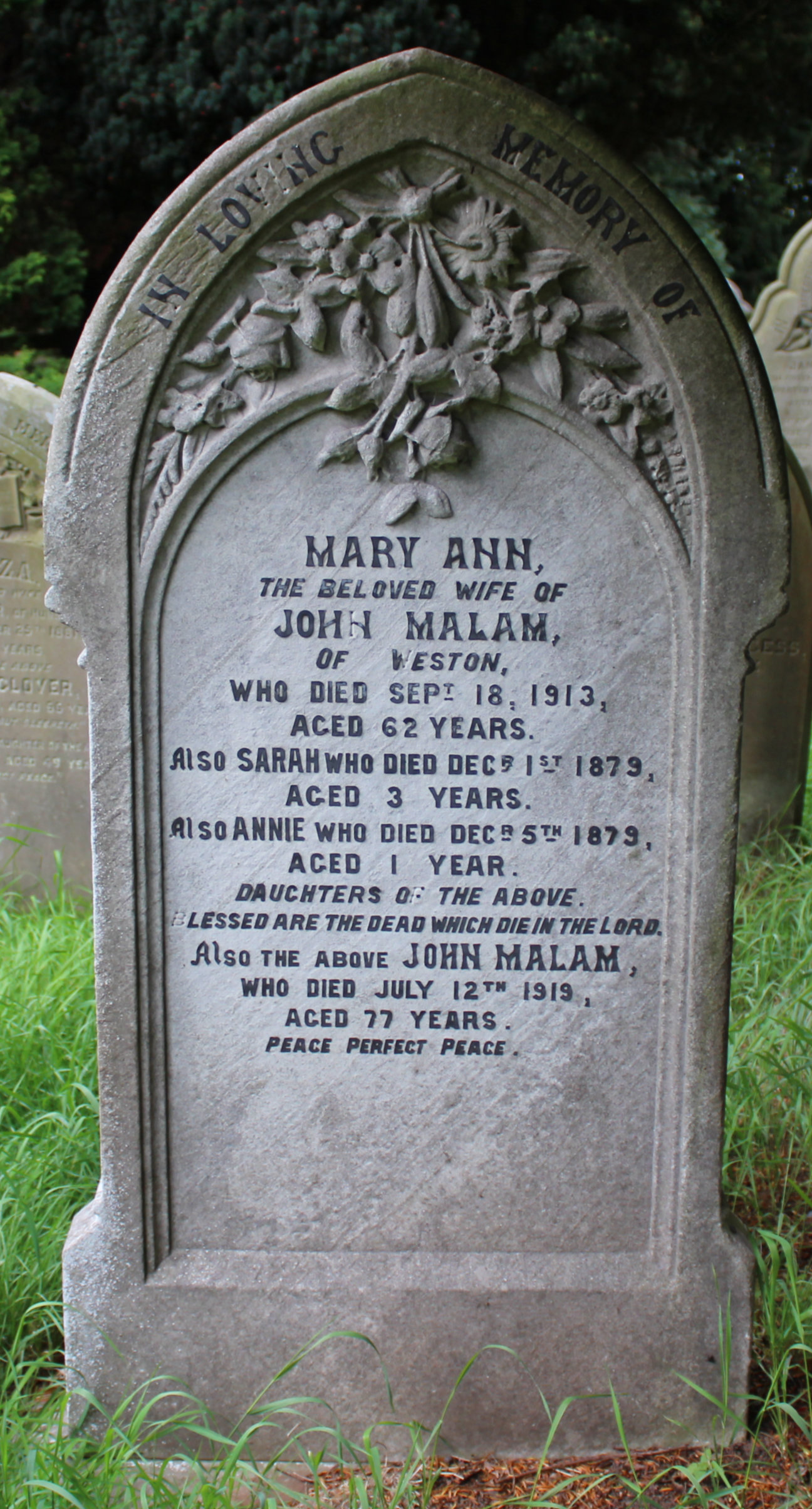 Sarah (3) and Annie (1) died on December 1st and December 5th 1879.
---
Claire Christine Nicholson and Martin Piers Nicholson - Ticklerton (Shropshire) and Daventry (Northhamptonshire), United Kingdom.
This page was last updated on August 28th 2017.