Martin Nicholson's Cemetery Project
St Peter and St Paul, Weobley, Herefordshire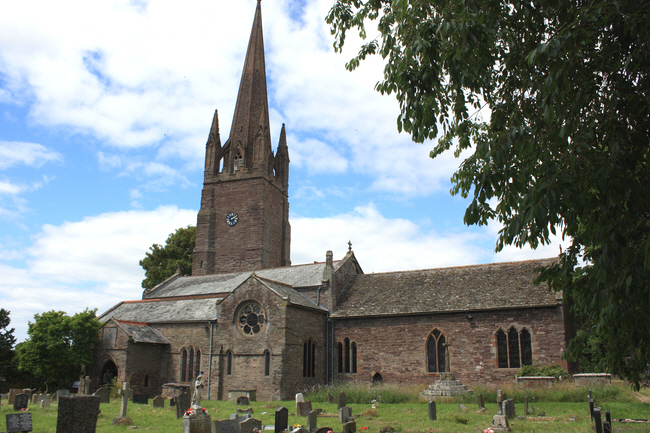 The tall 14th century tower is the only spire in the country to be supported by little flying buttresses connected to pinnacles rising from the tower. Unusually we were not the only visitors to the church on this sunny July afternoon.
---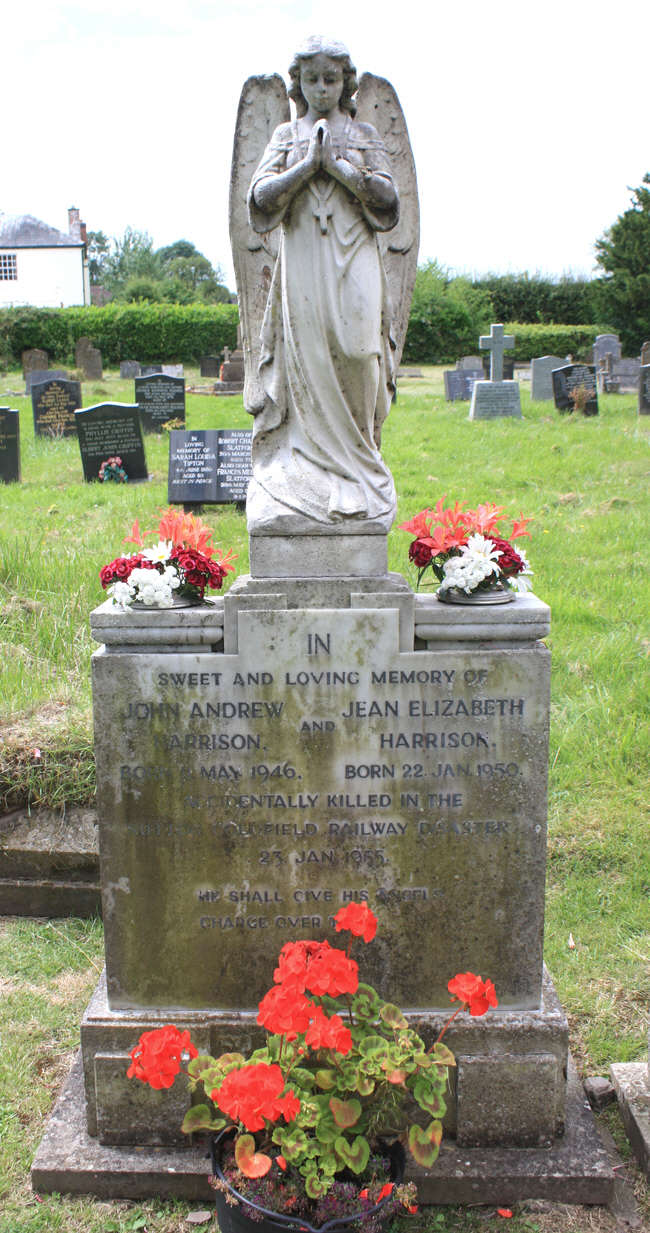 The Sutton Coldfield train crash took place at about 16:13 on 23 January 1955 in Sutton Coldfield, a town now within the City of Birmingham, when an express passenger train traveling from York to Bristol derailed due to excessive speed on a sharp curve. Seventeen people, including the train crew, were killed and 25 injured.
---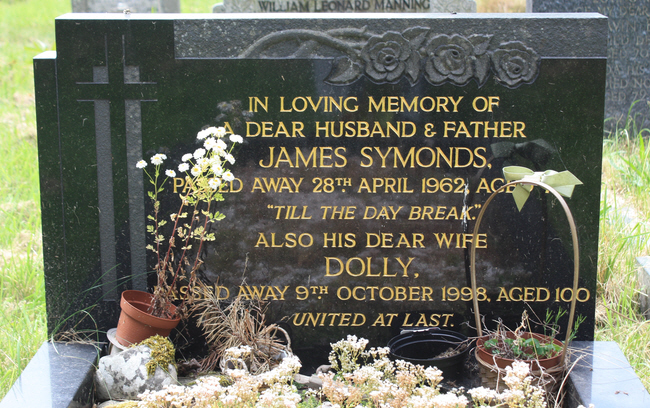 Aged 100.
---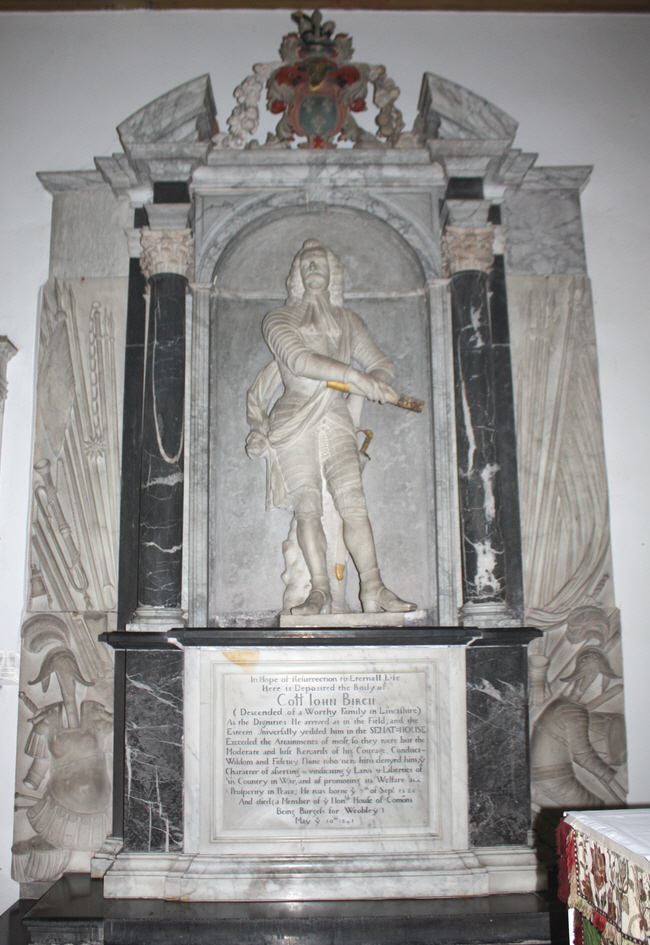 The white marble statue of Colonel John Birch. He was a member of parliament for Weobley from 1679 to his death in 1691.
---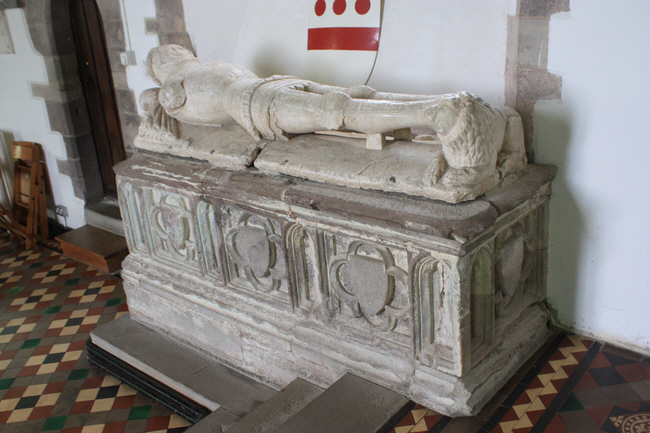 The tomb of Sir Richard Devereux who died of injuries received in battle in 1402.
---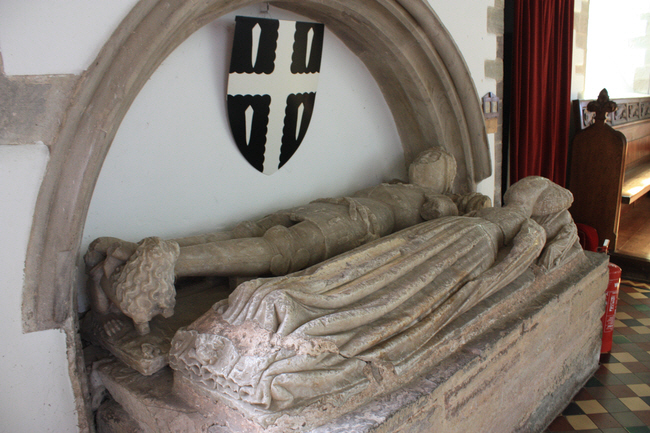 The tomb of Agnes Crophull, holder of the Manor of Weobley (died 1436) and her third husband John Marbury (died 1438).
---
Martin Nicholson - Shropshire, United weobleydom.
This page was last updated on July 15th 2014.