Martin Nicholson's Cemetery Project
St Weonard, St Weonards, Herefordshire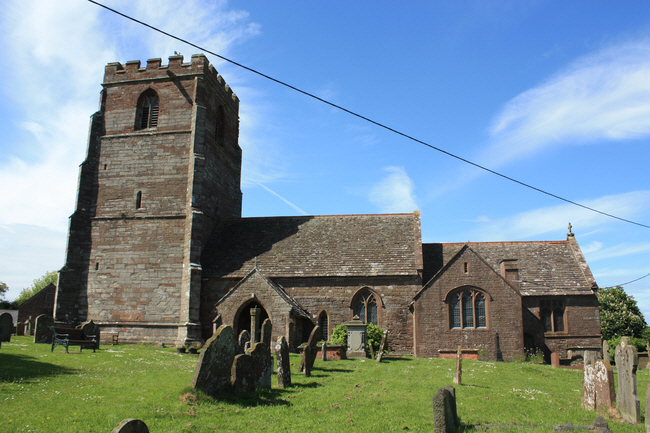 The parish church is dedicated to St Weonard, who may have been a local Celtic saint. Old stained glass in the church, now destroyed, described him as a hermit and showed him with a woodcutter's axe. The church was first mentioned in a charter of 1155. The chancel arch, part of the south wall, and the inner doorway of the porch, date from the 13th and 14th centuries, as does a large wooden chest. Most of the current church building dates from the early 16th century, when it was enlarged by the building of the north aisle, south porch and tower.
---

The mason has a problem with the age of the deceased.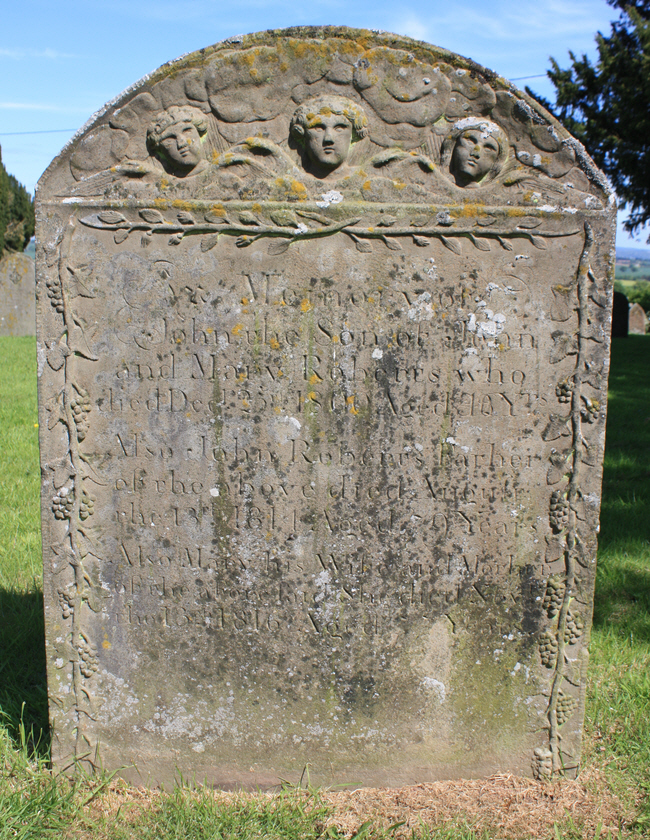 ---

The mason has major problems with the name of the deceased and when he died.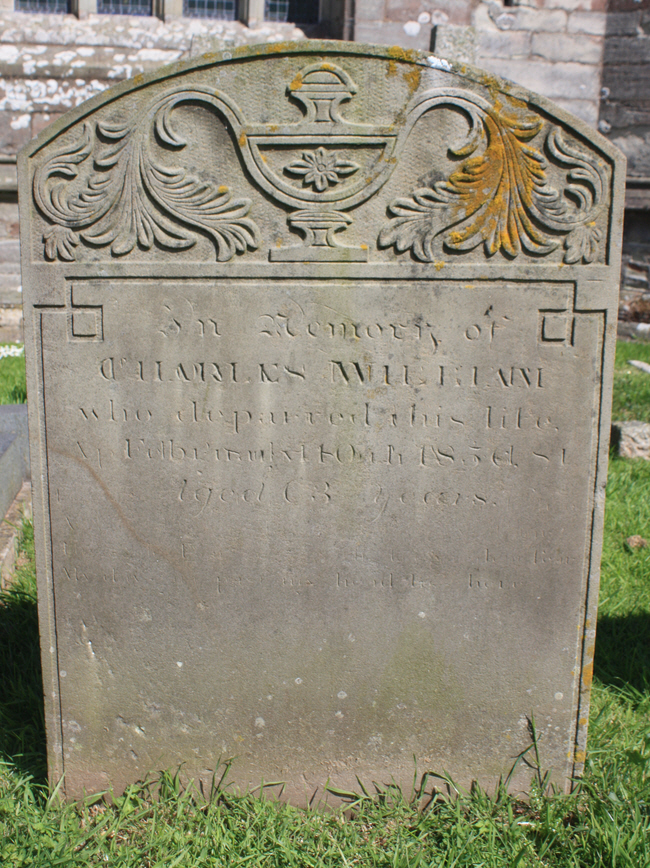 ---

Richard Yeomans died leaving a wife "with eleven surviving children". Four other children pre-deceased him.
---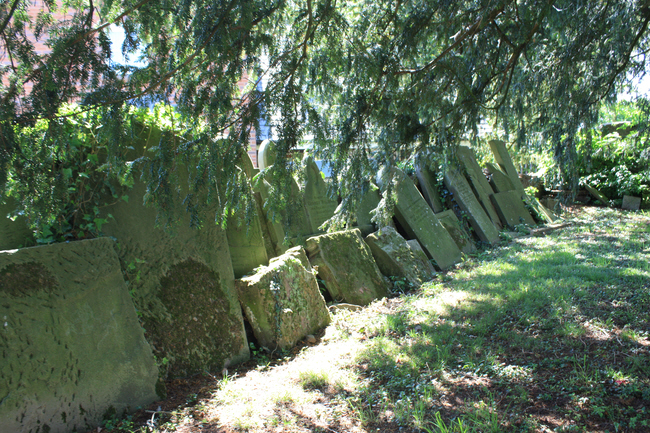 A strong candidate for the most disrespectful churchyard in Herefordshire!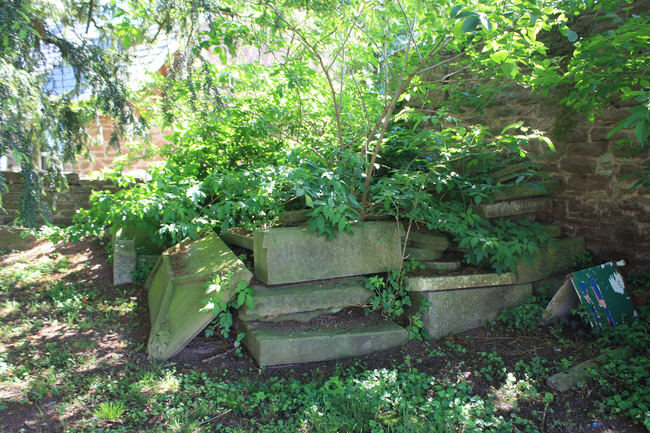 ---
Claire Christine Nicholson and Martin Piers Nicholson - Ticklerton (Shropshire) and Daventry (Northhamptonshire), United Kingdom.
This page was last updated on May 23rd 2015.