Martin Nicholson's Cemetery Project
St Bartholomew, Westhide, Herefordshire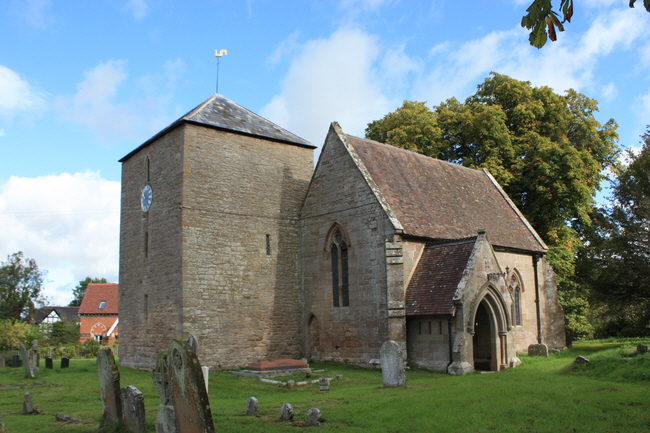 The oldest part of the building is the Bell Tower (dating from around 1200) and this is now used as social space. The nave, chancel and south aisle were originally built in the 14th century and re-built and extended in Victorian times. Within the last five years, repair and restoration work has been carried out for which both grant aid and community support were received.
---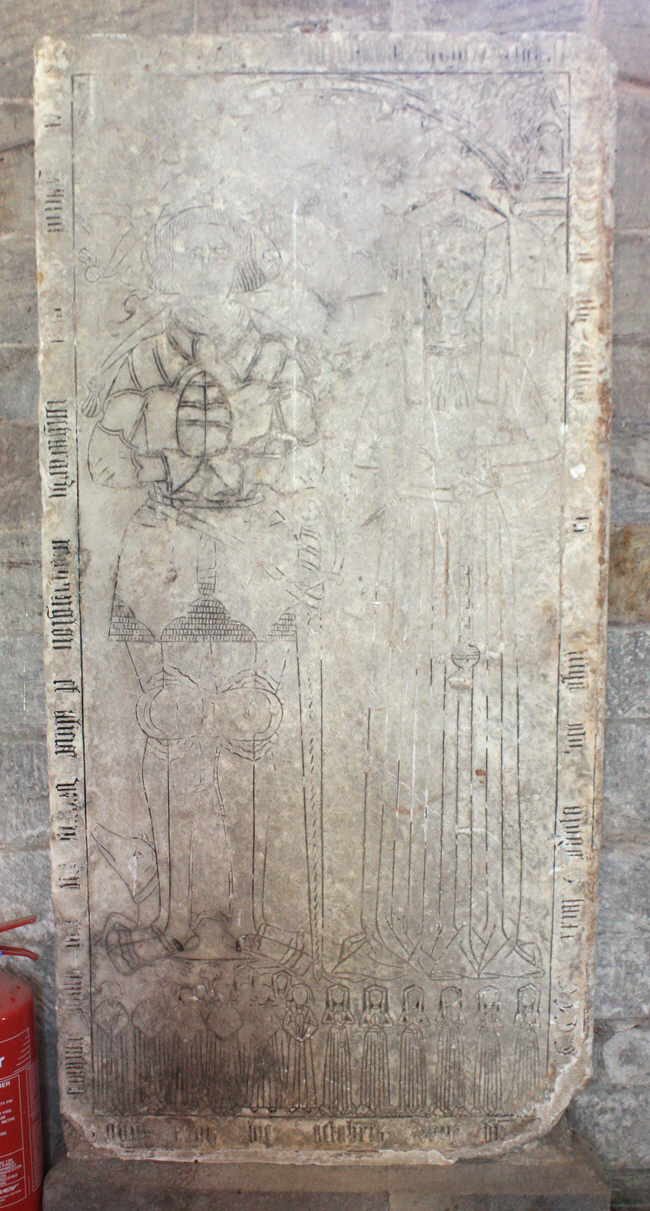 An alabaster slab of R Monyngton and his wife, he in armour and she in pedimental head-dress showing their eight sons and eight daughters, dated 1524.
---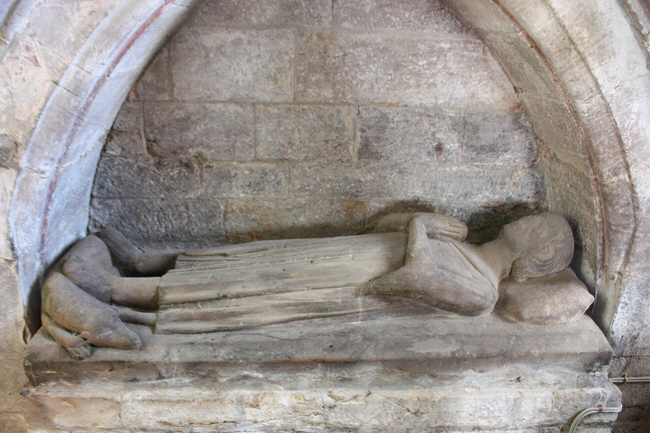 An early to mid 14th-century effigy of man in civil dress with loose gown, tight sleeves to under-garment and with his feet on a dog.
---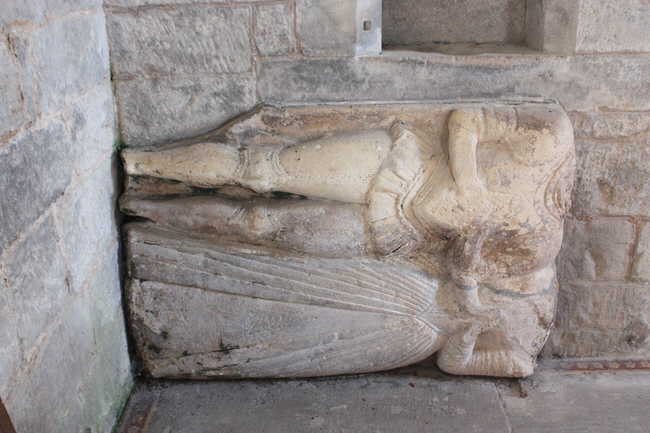 Two effigies of man in armour and woman in full pleated skirt and stomacher, heads, hands, and feet missing and dating from the mid 16th-century.
---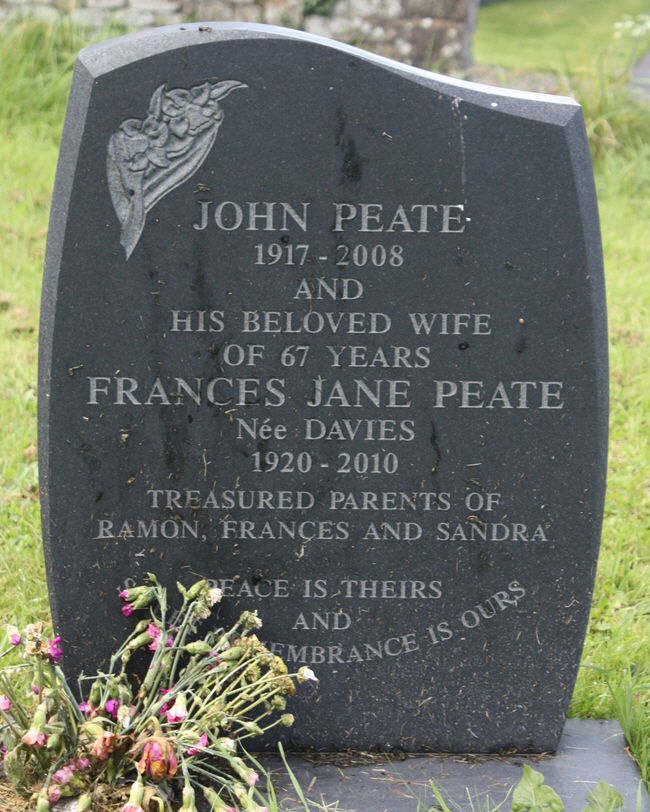 John and Frances were married for 67 years.
---
Martin Nicholson - Shropshire, United Kingdom.
This page was last updated on September 24th 2014.