Martin Nicholson's Cemetery Project
Whinfield Cemetery, Rugby, Warwickshire
In the last few years we have noticed that on safety grounds some gravestones have been placed flat on the ground or have had a post placed behind them which is then attached to the gravestone to hold it upright.
---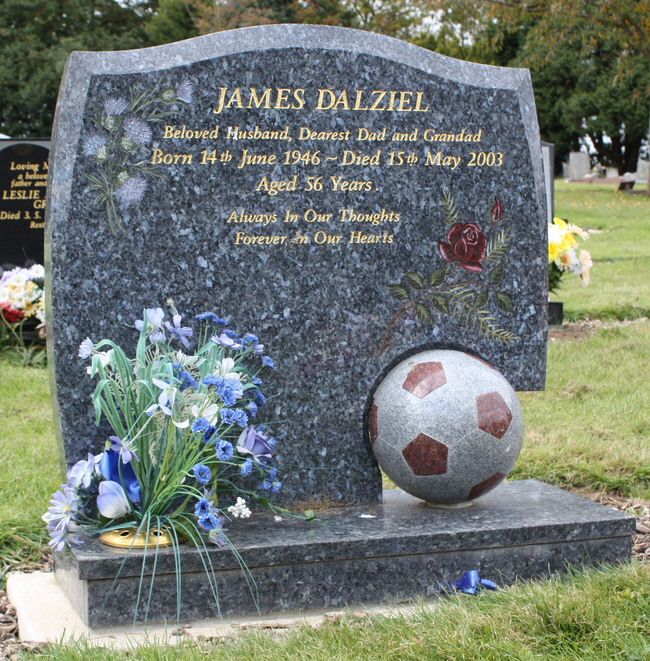 I have never seen a football built into a gravestone before!
---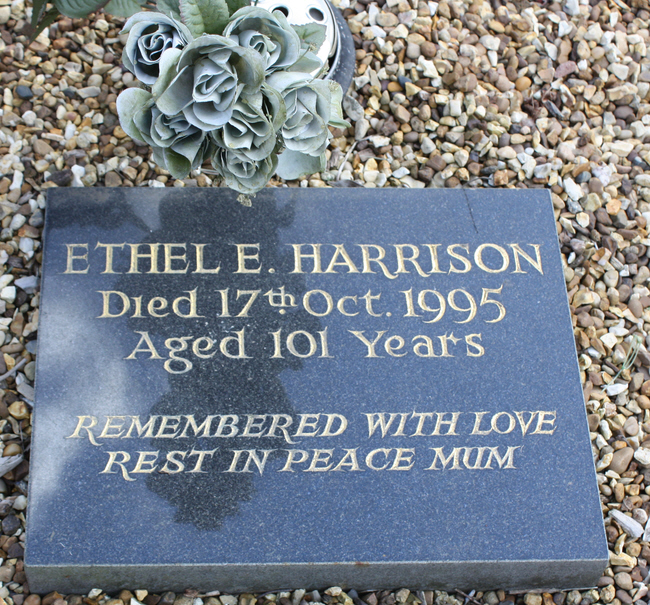 Aged 101 but I would have preferred to have the exact date of birth included as well.
---
Martin Nicholson - Daventry, United Kingdom.
This page was last updated on November 8th 2008.