Martin Nicholson's Cemetery Project
Whittington Cemetery, Whittington, Shropshire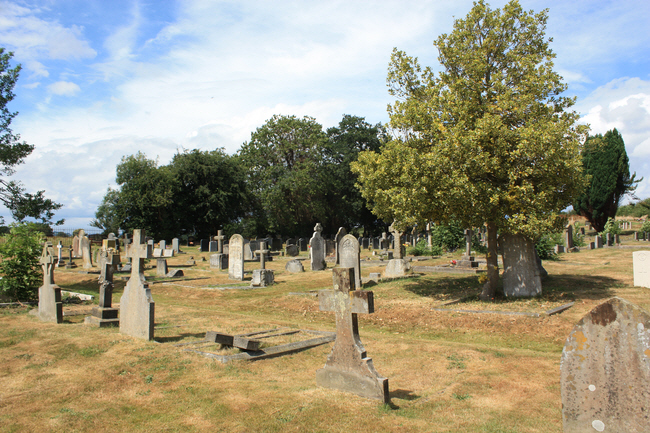 We would never have found the cemetery without a detailed street map.
---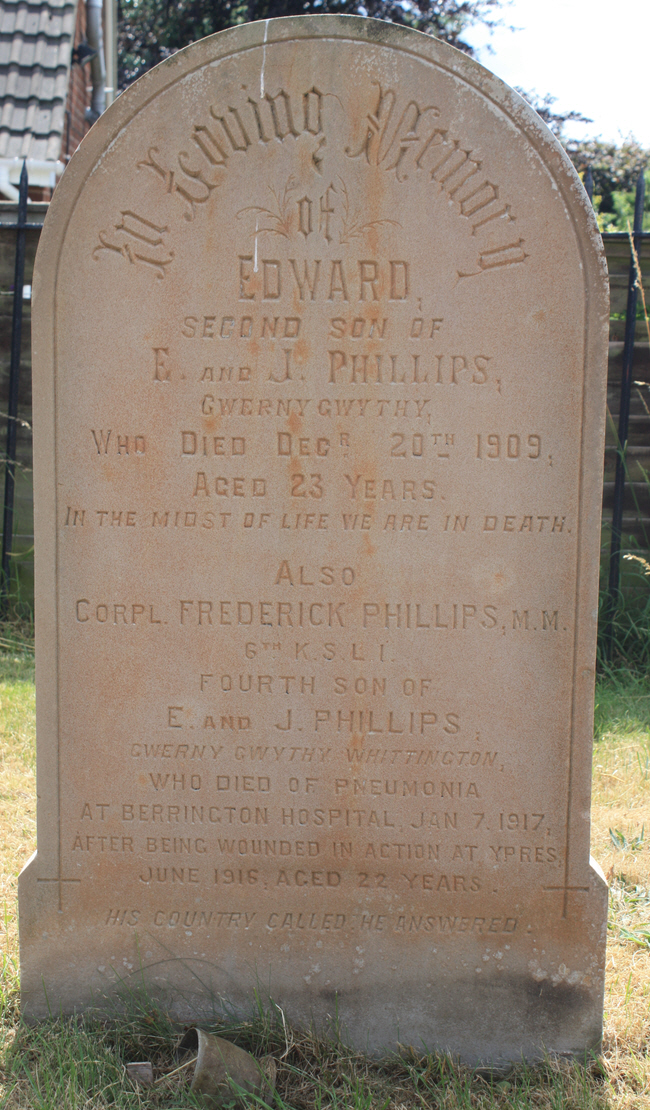 Frederick Phillips died of pneumonia after having been wounded in action at Ypres.
---

It is unusual for a memorial to specifically mention that the deceased was twice wounded in action.
---
Martin Nicholson - Church Stretton, United Kingdom.
This page was last updated on July 24th 2013