Martin Nicholson's Cemetery Project
St John the Baptist, Whitwick, Leicestershire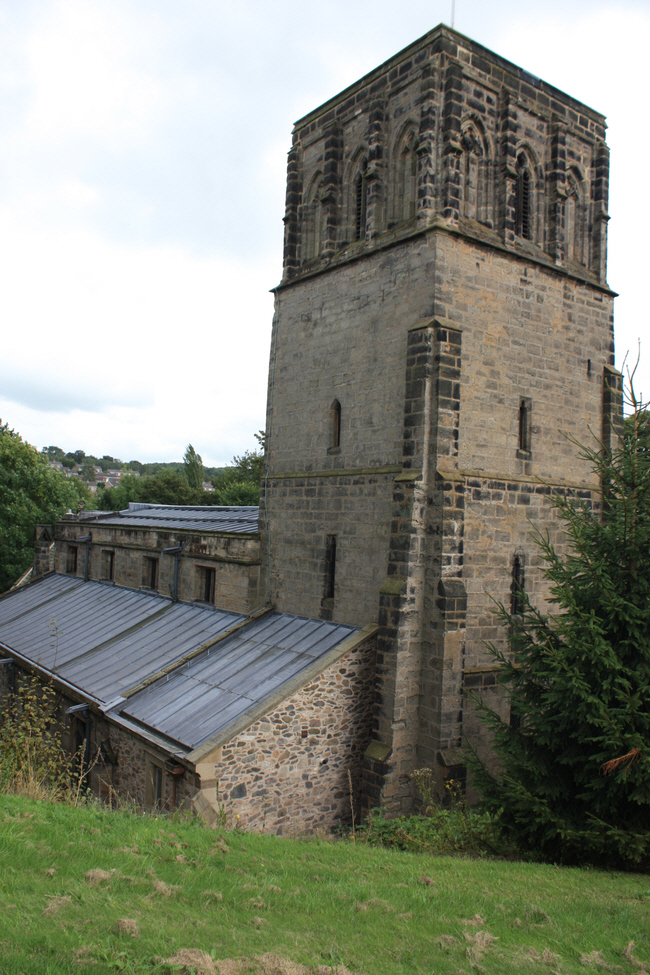 The parish church of St. John the Baptist is an ancient structure, nestling in a natural amphitheatre, close to the confluence of two streams. A spring, emanating from under the chancel, is also discharged into the watercourse, through a piped outlet protruding from a stone wall at the east end of the churchyard. The church we see today is mainly of 14th-century construction, with only the south doorway seeming to go back to the 13th century.
---

This poem is a new entry in our "poems on gravestones" collection.
---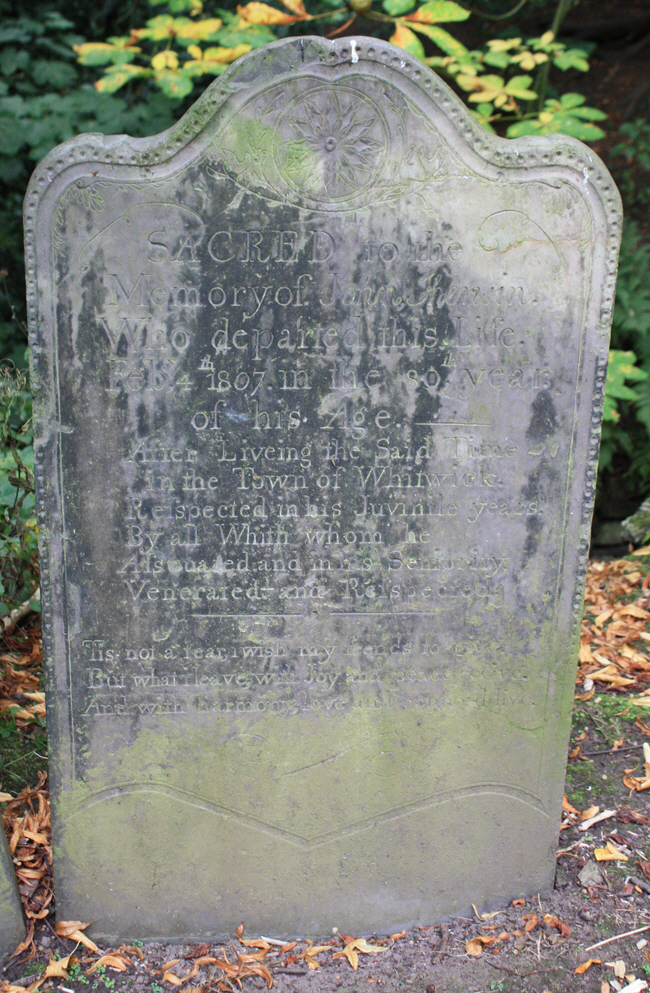 The epitaph contains a number of old fashioned spellings that amused us.
---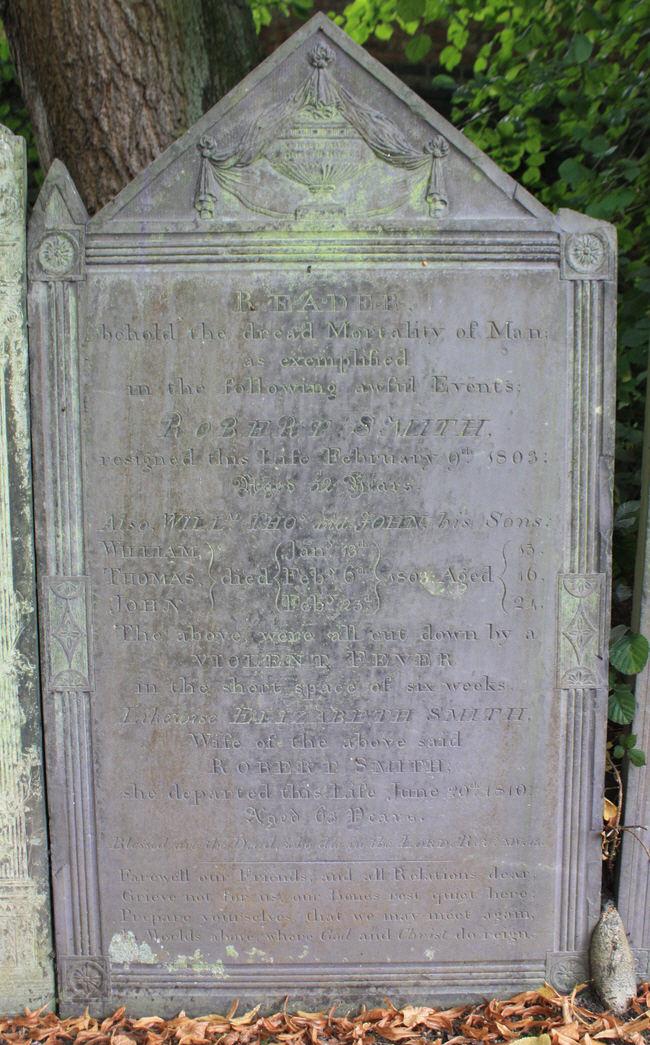 A father and his three sons all died of a "Violent Fever" in the space of six weeks in 1803.
---
Claire Christine Nicholson and Martin Piers Nicholson - Ticklerton (Shropshire) and Daventry (Northhamptonshire), United Kingdom.
Last updated September 9th 2016