Martin Nicholson's Cemetery Project
St Laurence, Wichenford, Worcestershire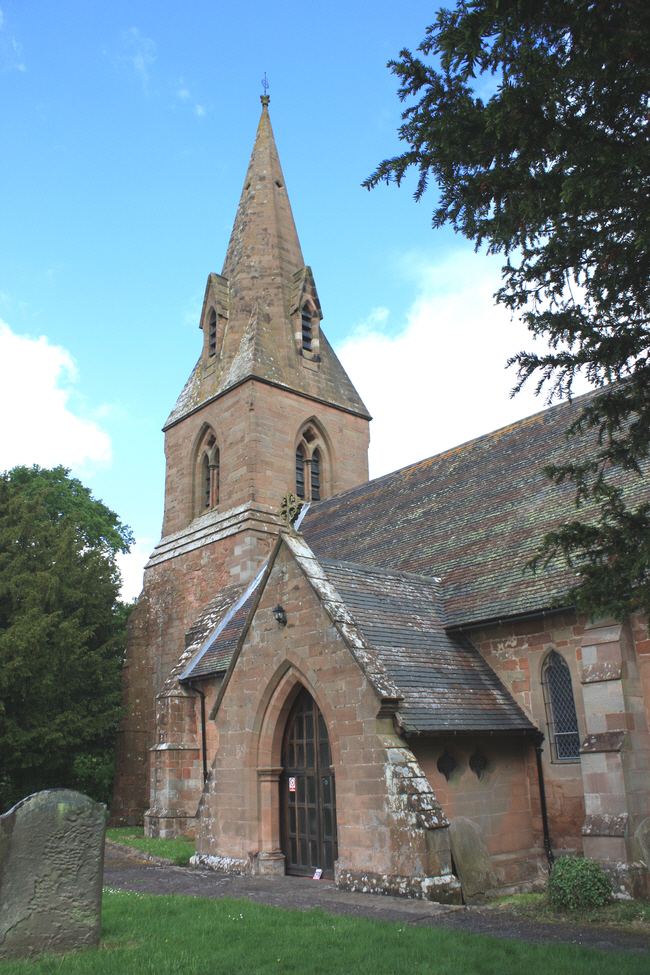 A quiet country church a few miles west of Worcester. Originally 13th/14th century but heavily "restored" in 1861-63 by Abraham Perkins. Perkins added the upper stages of the tower, the spire and the south porch.
---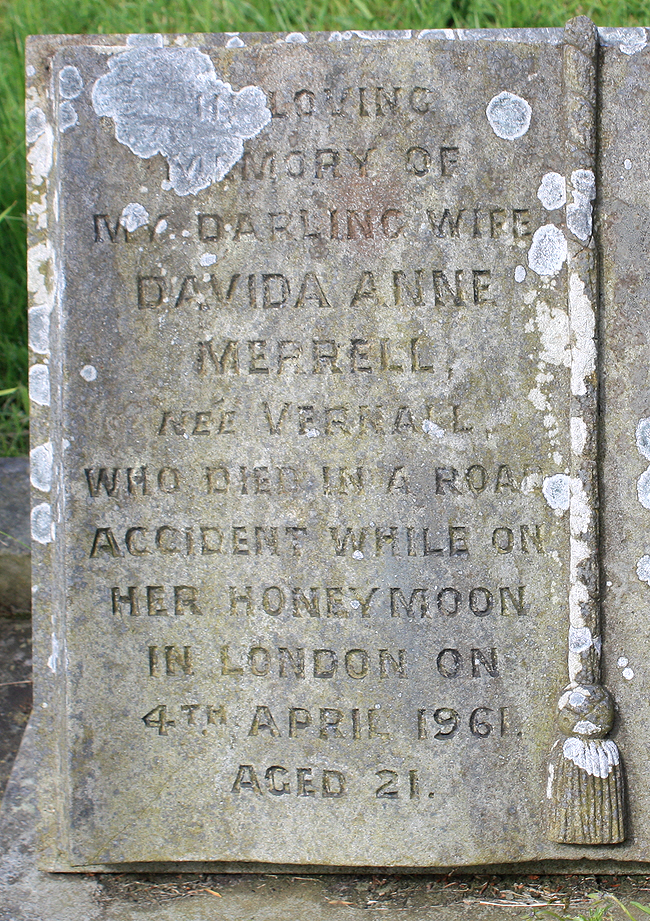 Davida Anne Merrell died in a road accident while on her honeymoon.
---
Martin Nicholson - Shropshire, United Kingdom.
This page was last updated on May 26 2014.