Martin Nicholson's Cemetery Project
St John the Baptist, Wickhamford, Worcestershire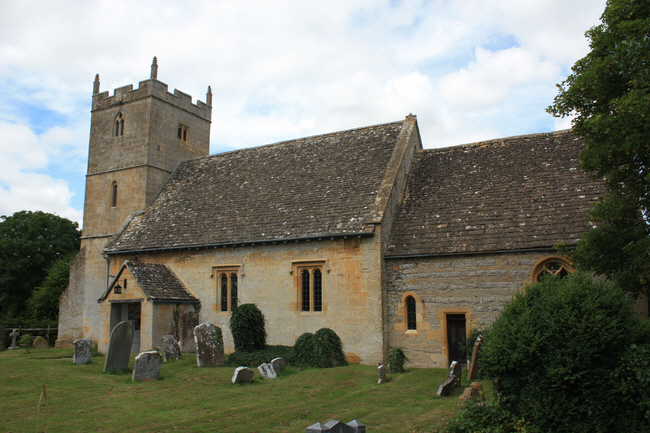 The 13th-century parish Church of St. John the Baptist shows a close connection of the Sandys family with the American colonists. It can be seen in the floor slab monument to Penelope Washington within the altar rails. The oak chancel gates were installed in the 17th century with a monument to the Sandys family on the north side. Penelope Washington, whose mother married Sir Samuel Sandys and moved to the Manor House, was a distant relative of George Washington, the first President of the United States of America.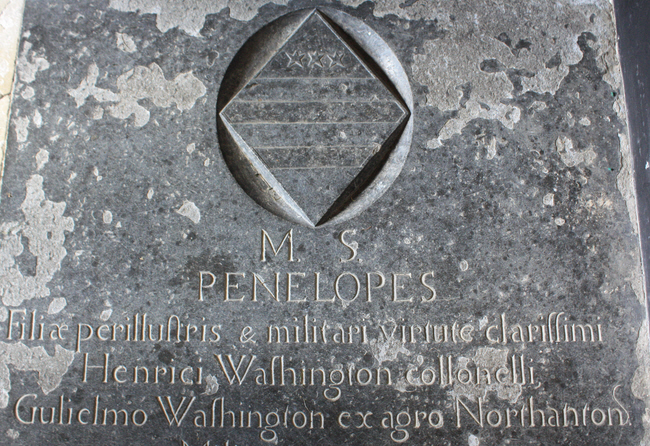 ---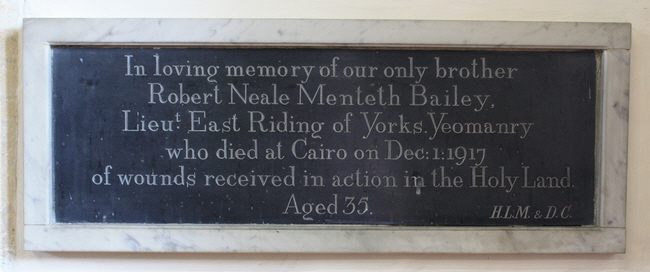 Robert Bailey died in Cairo, Egypt of wounds received in action in the Holy Land in 1917.
---
On the tombs lie the effigies of Sir Samuel Sandys (died 1626) and his wife Mercy, and of Sir Edwin Sandys (died 1626) and his wife Penelope. Above the tester are shields of arms, obelisks and carved figures. The chest are carved with kneeling children. .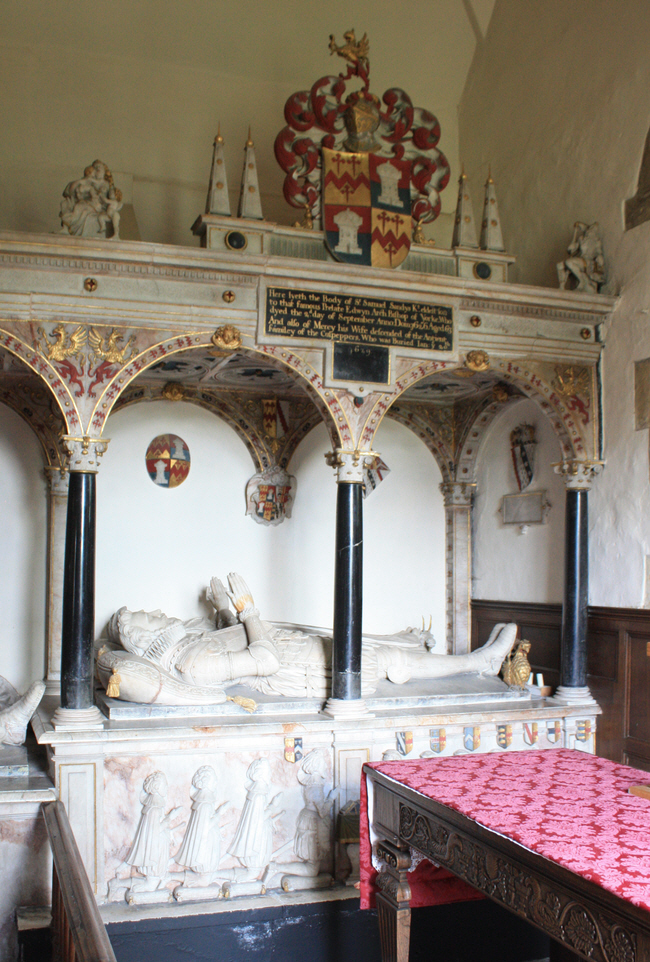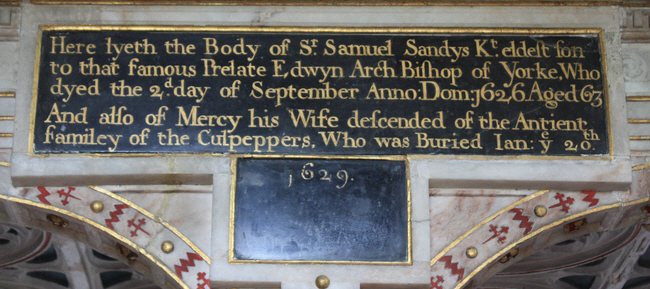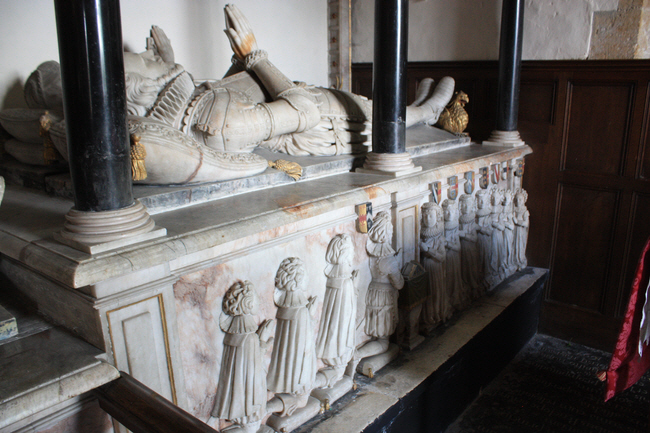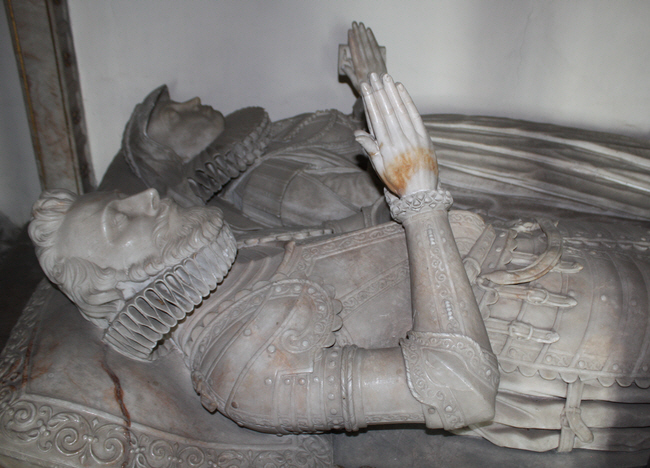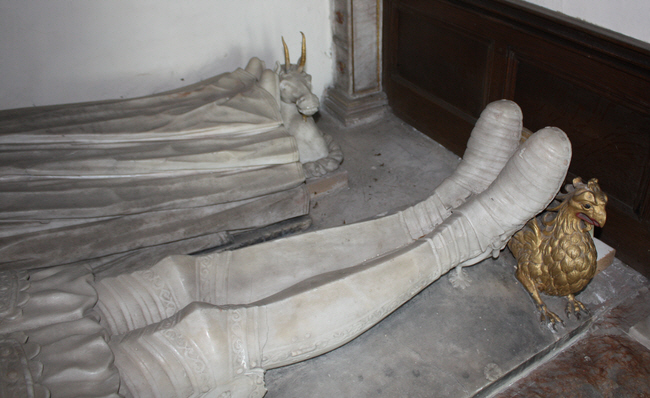 ---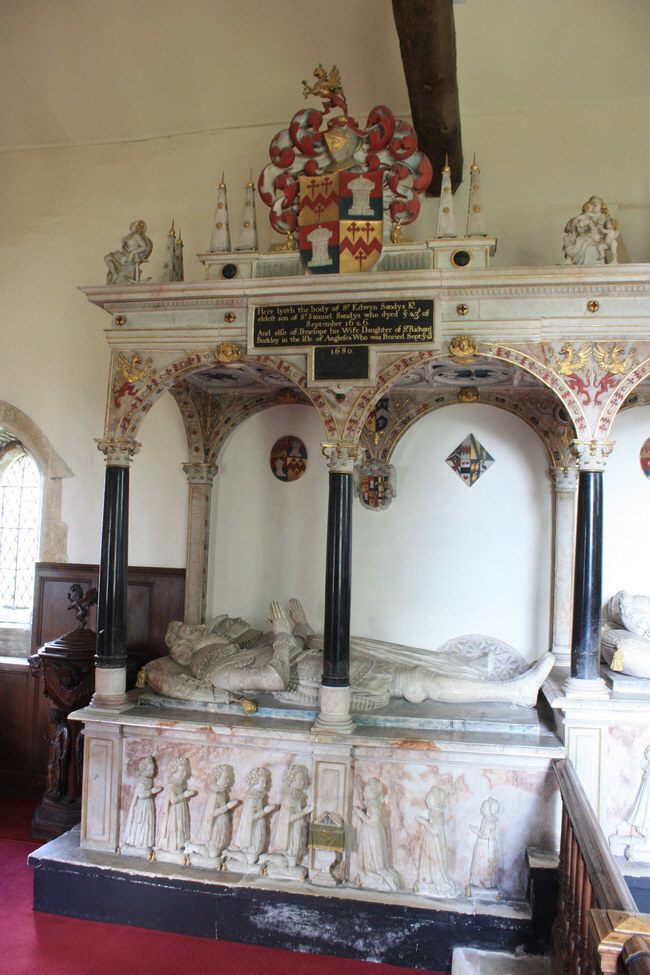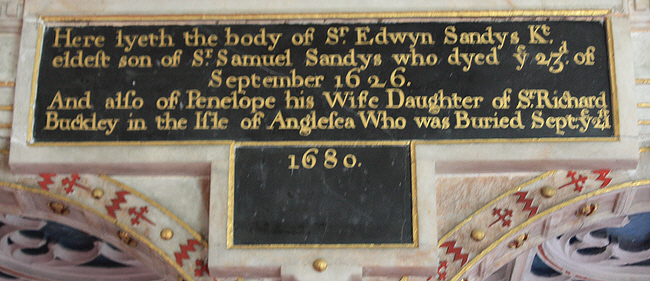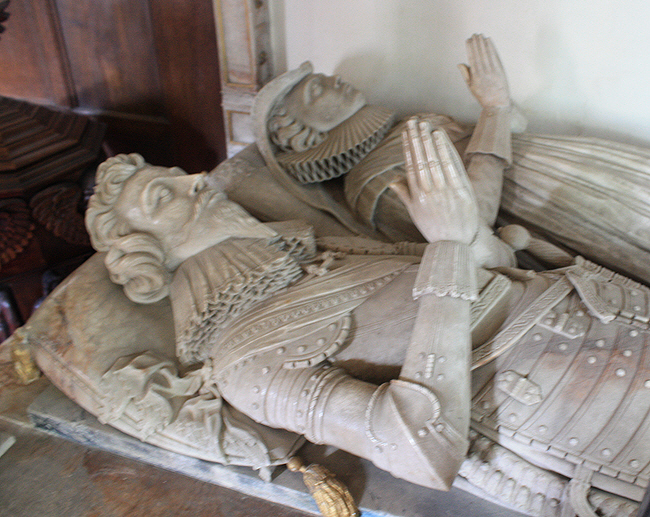 ---
Claire Christine Nicholson and Martin Piers Nicholson - Ticklerton (Shropshire) and Daventry (Northhamptonshire), United Kingdom.
This page was last updated on July 14th 2016.