Martin Nicholson's Cemetery Project
St James, Wigmore, Herefordshire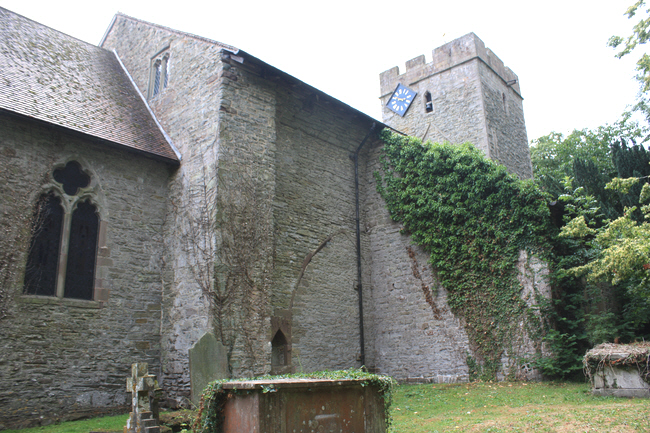 A piscina - used for doing the "holy washing up" - plus evidence of structural alterations can be seen in the external wall of the church.
---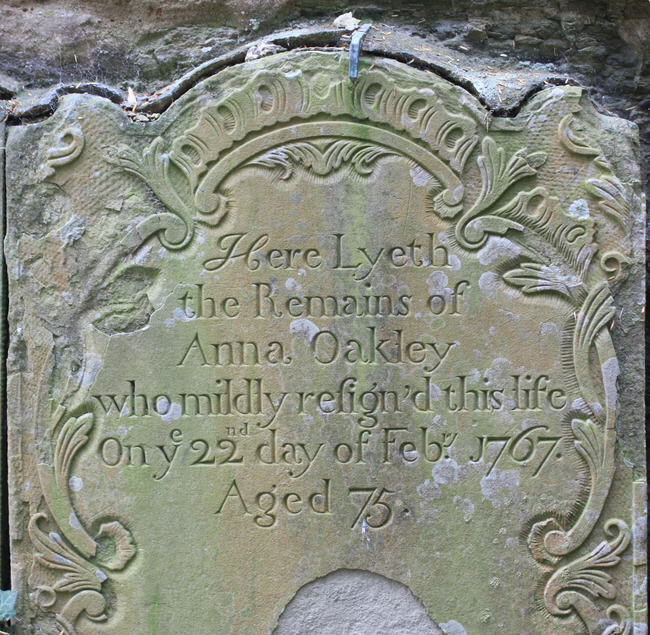 "Mildly resigned this life" is a phrase we have not seen before.
---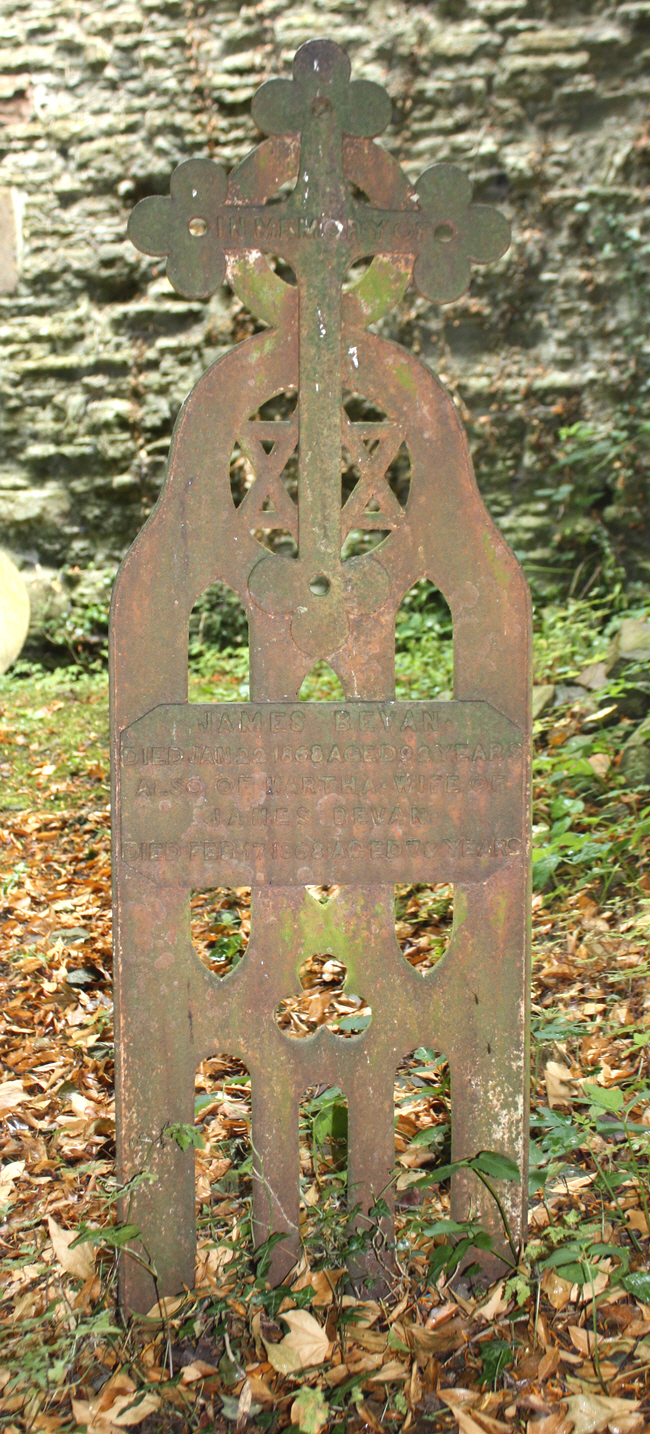 An unusual metal design.
---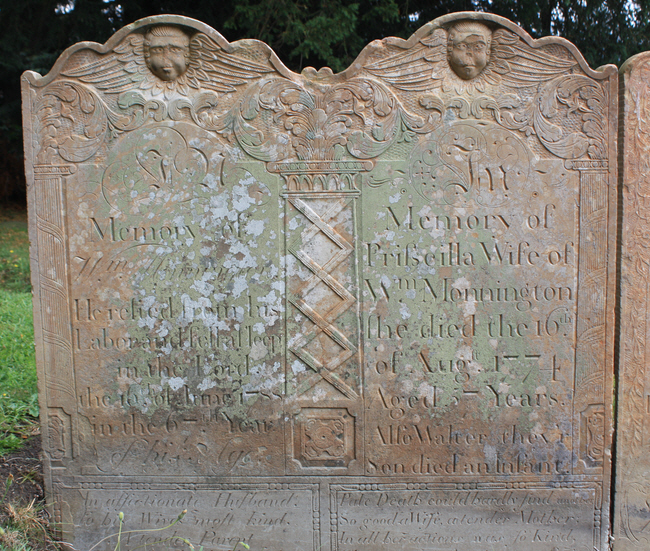 The high quality engraving has survived remarkably well for a stone nearly 240 years old.
---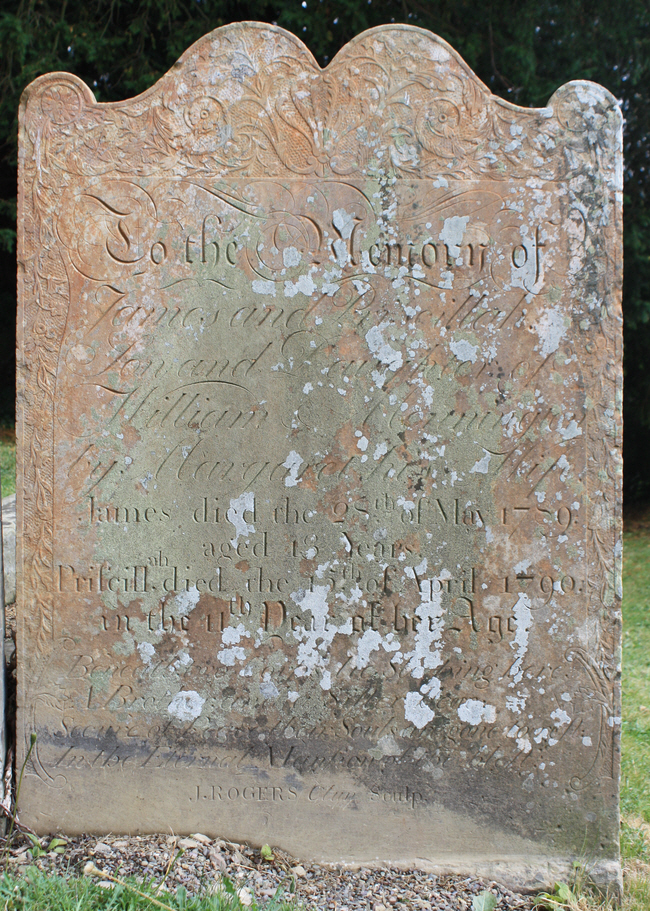 The mason had to insert the last two letters of the name Priscillah above the rest of the text. We noticed that the adjacent grave, shown above, used the spelling Priscilla.
---
Martin Nicholson - Church Stretton, United Kingdom.
This page was last updated on July 30th 2013