Martin Nicholson's Cemetery Project
St John the Evangelist, Little Wilbraham, Cambridgeshire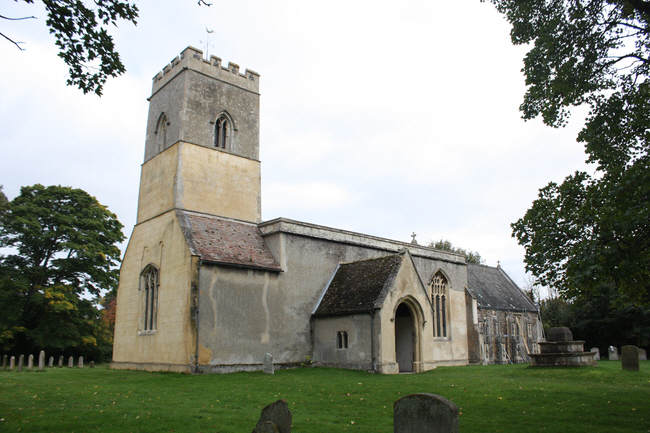 The main body of St. John's Church in Little Wilbraham dates from the mid 13th century. Late in the 13th century, the north aisle was added, probably originally as a chapel. The 14th century saw major changes to the church. Early in the 14th century, the square tower was added at the west end, strengthened by supporting abutments or flying arches. On the north side, the wall was reconstructed so the top half of the crusader cross was lost. New windows were built in. Nearing the end of the 14th century, five ornate windows were also added. In the 15th century, the south side of the chancel was reconstructed and the oak door leading into the church was added.
---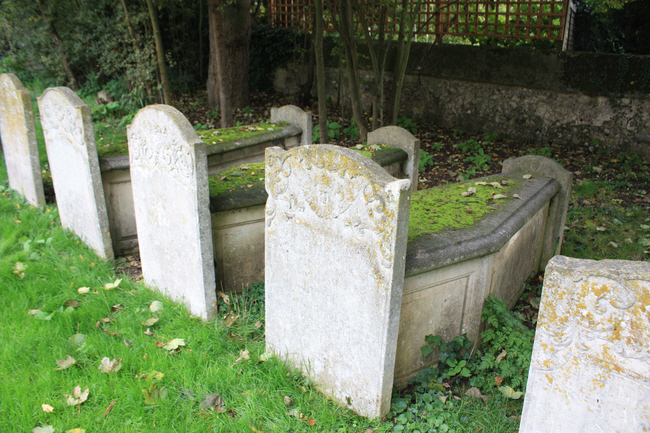 We saw this curious design at this church and at one other church nearby.
---
Claire Christine Nicholson and Martin Piers Nicholson - Ticklerton (Shropshire) and Daventry (Northhamptonshire), United Kingdom.
This page was last updated on October 22nd 2015.