Martin Nicholson's Cemetery Project
St Mary, Willoughby Waterleys, Leicestershire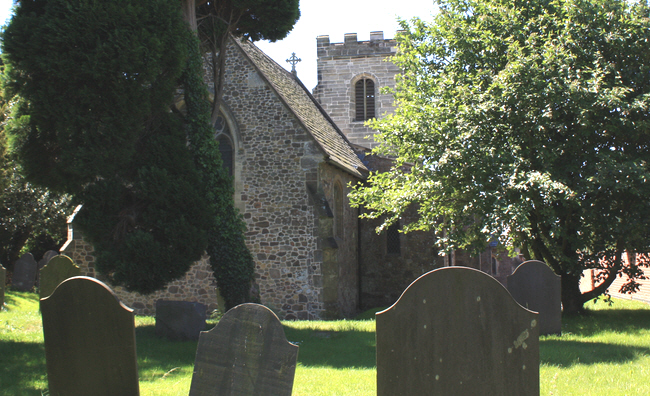 It was difficult to get a decent picture of the church with so many trees in the immediate vicinity.
---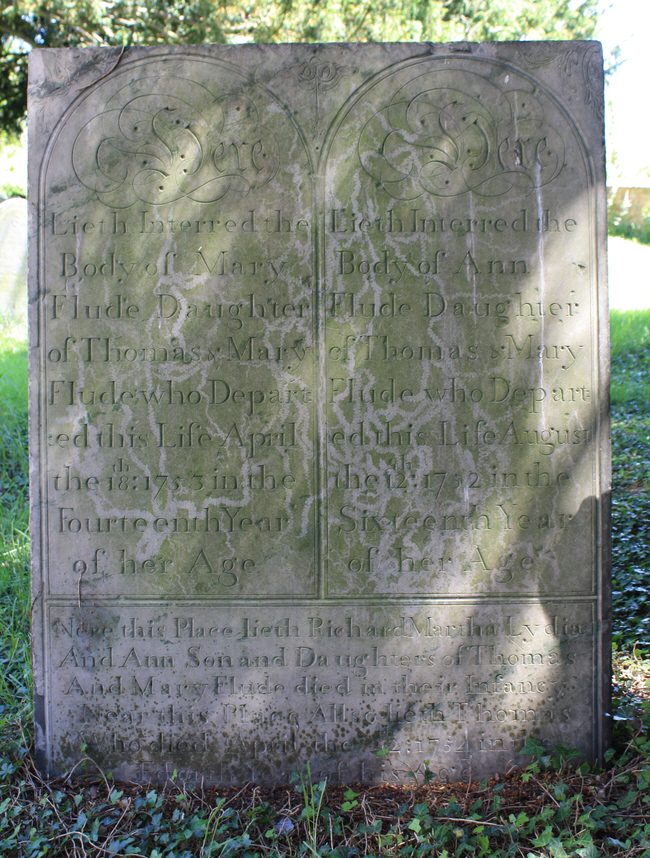 We noticed this stone because it records the death of Mary and Ann Flude who died as teenagers plus Richard, Martha, Lydia and Ann (a second one) who died in infancy and Thomas who had to have his inscription altered. It looks as if the mason started the word "Fourth" too far to the right and had to start again.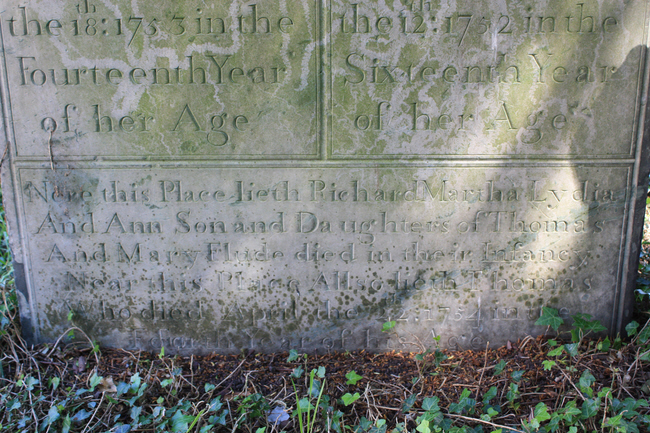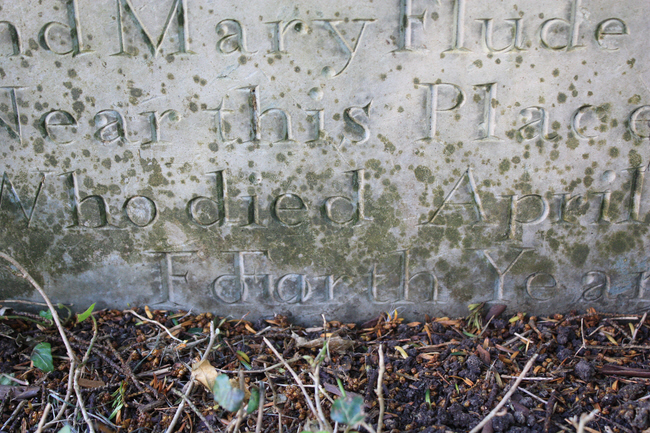 ---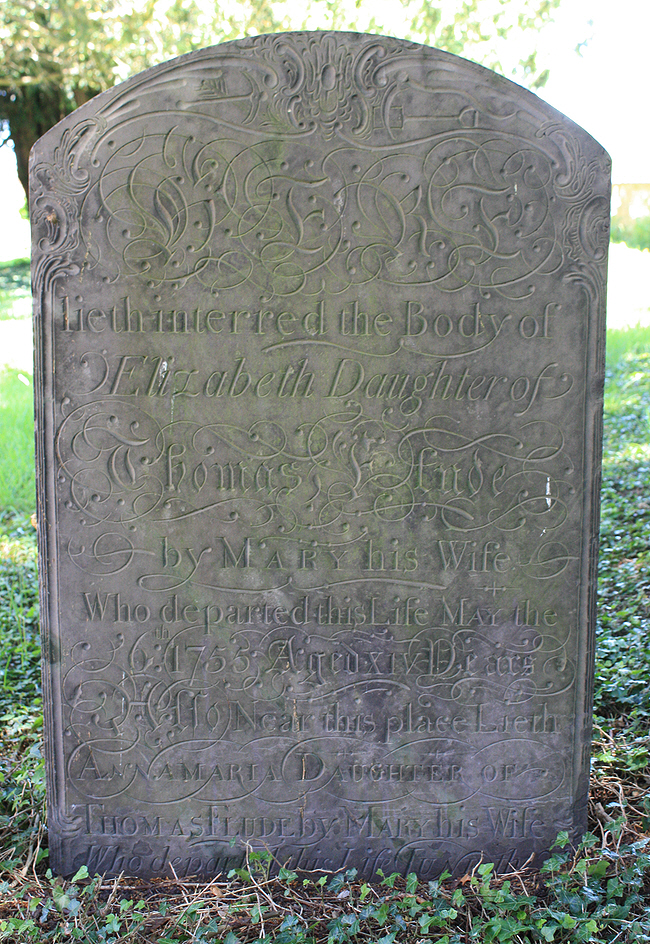 Another Flude family grave.
---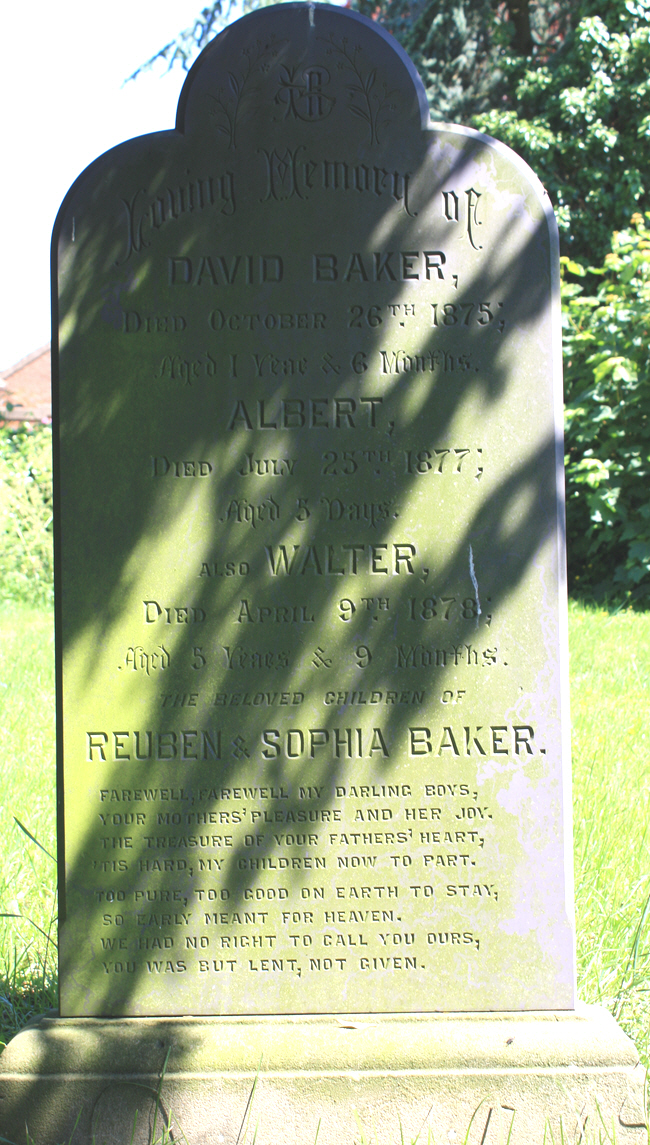 Read the last line of the poem - it should have read "You were but lent ...".
---
Martin Nicholson - Daventry, United Kingdom.
This page was last updated on June 18th 2010