Martin Nicholson's Cemetery Project
Windmill Road Cemetery, Coventry, Warwickshire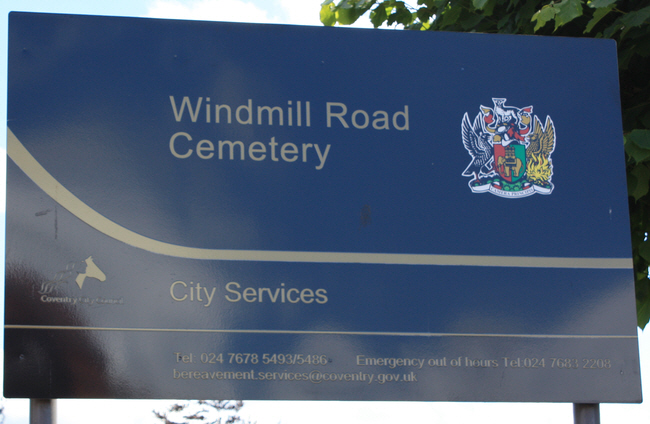 This was quite an extensive cemetery and it would have taken two visits had we not conscripted our elder daughter to help with the task! Thank you Hazel.
---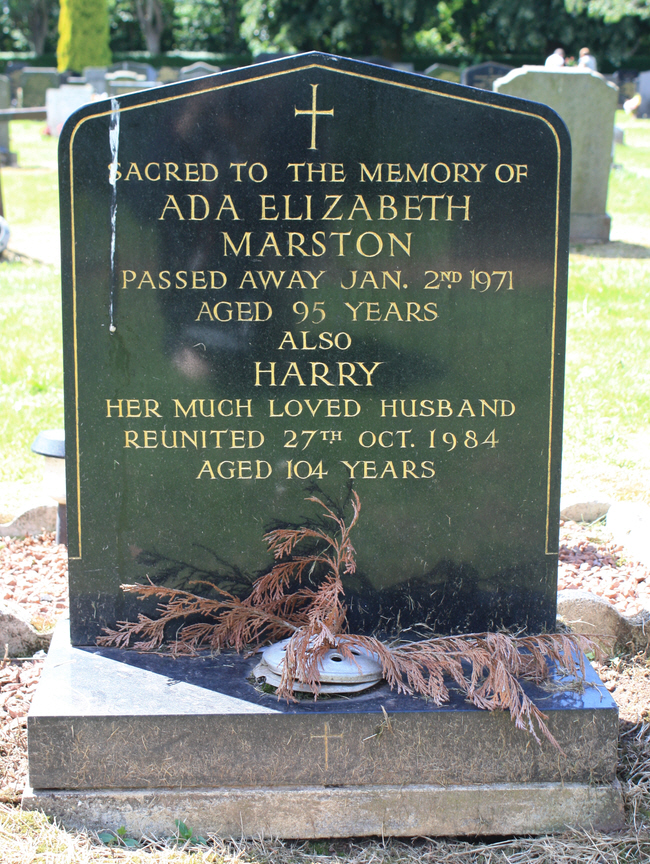 Age 104. Hazel found this one which is our record age for a man.
---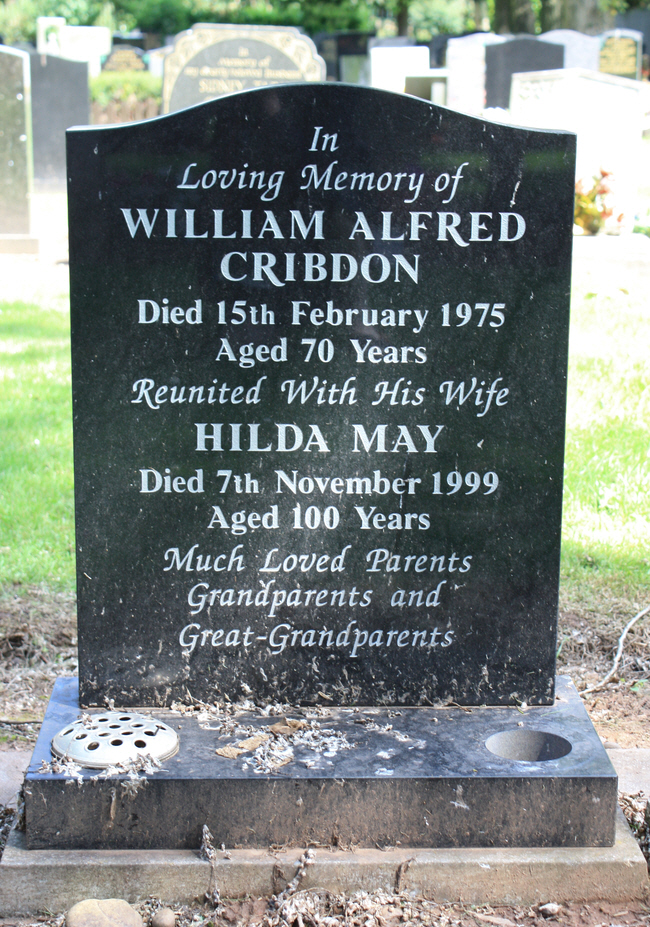 Age 100.
---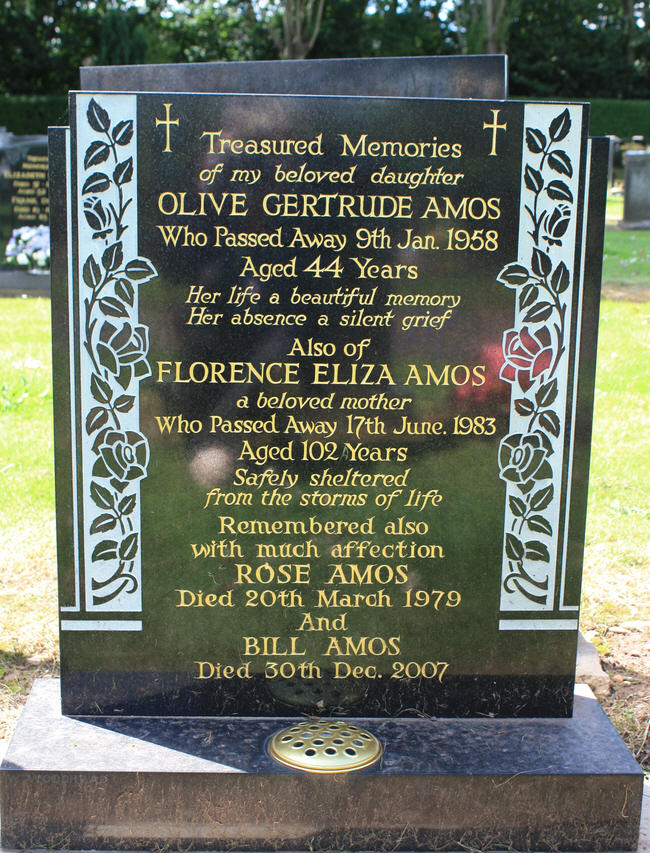 Age 102.
---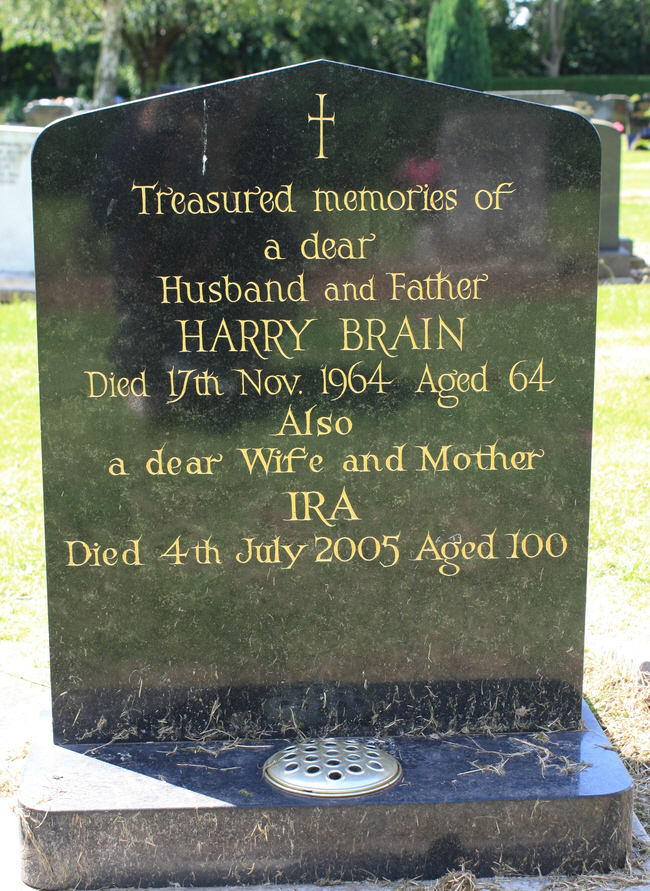 Age 100.
---

Age 102.
---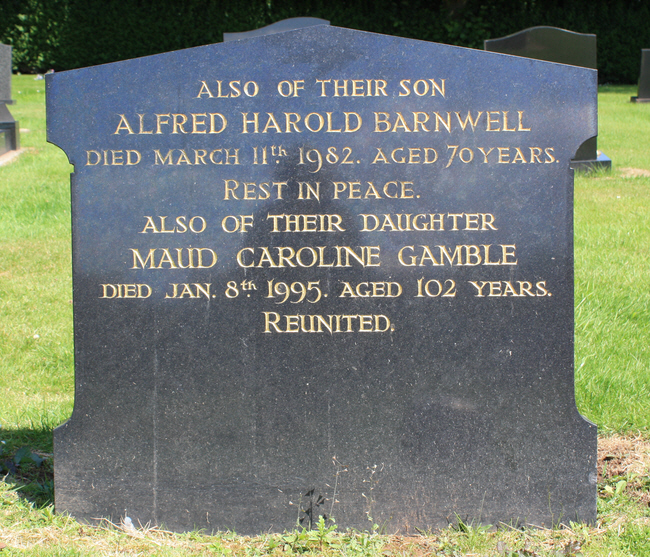 Age 102.
---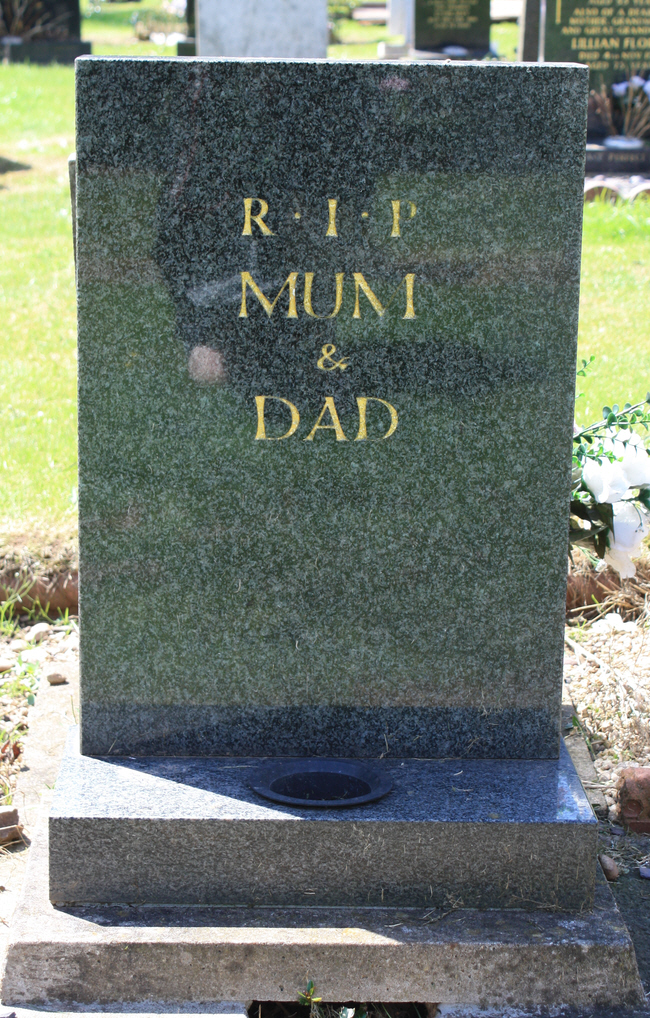 It is hard to imagine any gravestone containing less useful information than this one.
---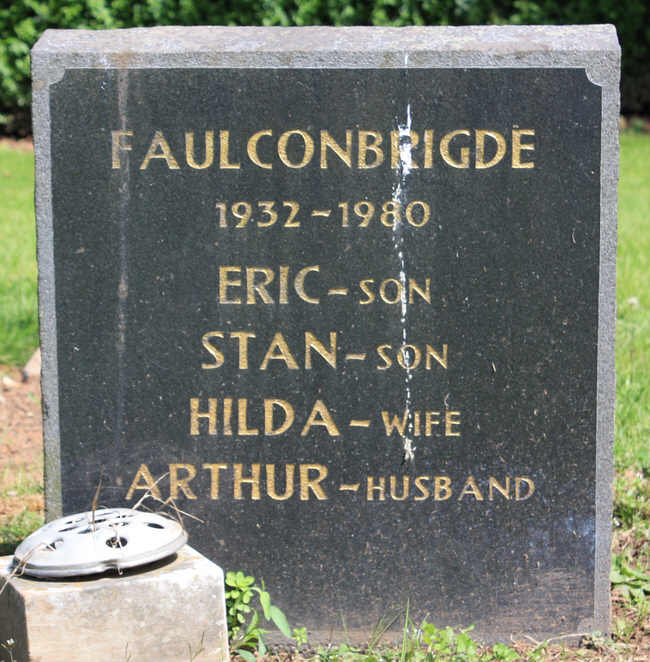 Is this a mis-spelling or just an unusual variation of the surname Faulconbridge? What do the dates refer to?
---
Martin Nicholson - Daventry, United Kingdom.
This page was last updated on July 26th 2009.