Martin Nicholson's Cemetery Project
St Peter and St Paul, Whitney-on-Wye, Herefordshire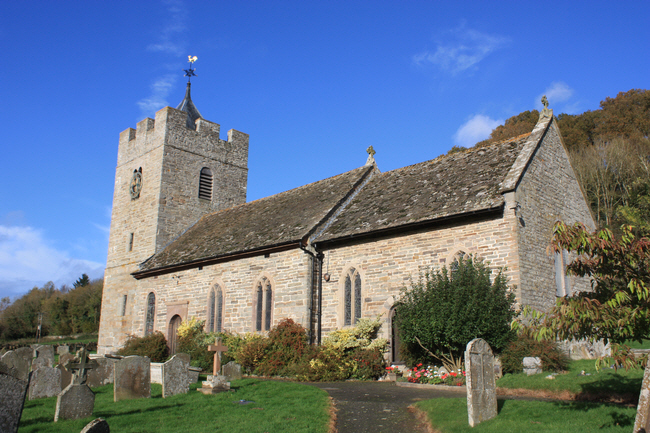 This peaceful little church was built in 1740 to replace one which was destroyed by the River Wye. It contains treasures from the old church including the medieval east window and the old font that probably dates from the 12th century.
---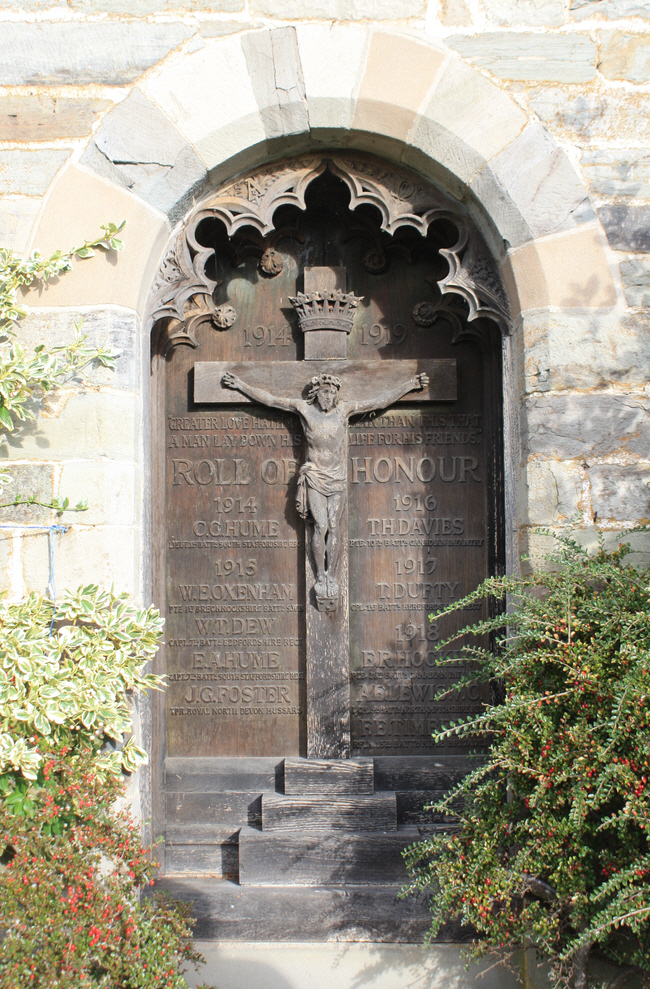 In the south elevation there are two 2-light windows flanking a round-headed chamfered doorway that has been blocked and which now contains a timber First World War memorial.
---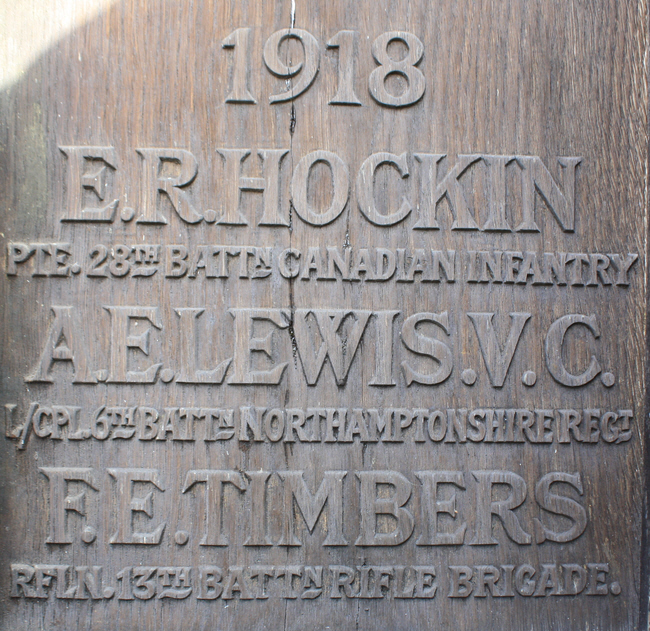 Alan Lewis was a Lance-Corporal in the 6th Battalion, The Northamptonshire Regiment, when he was awarded the Victoria Cross. On 18 September 1918 at Rossnoy, near Lempire, France, Lance-Corporal Lewis was in command of a section on the right of the attacking line, held up by intense machine-gun fire. He saw that two guns were enfilading the line and crawled forward alone, successfully bombed the guns and by rifle fire made the whole team surrender. On 21 September he rushed his company through the enemy barrage, but was killed while getting his men under cover from heavy machine-gun fire. He has no known grave.
---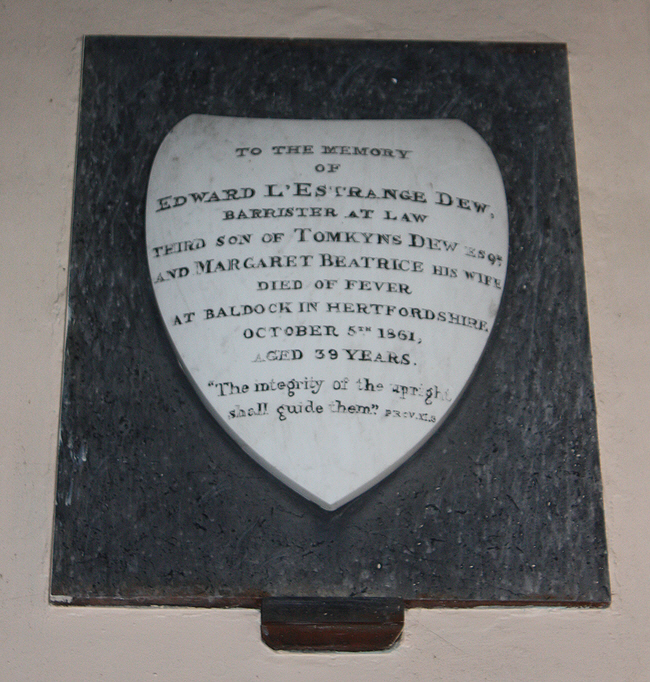 Edward L'Estrange Dew died of (Typhoid?) Fever in 1861. The occurrence of this disease fell sharply in the developed world with the rise of 20th-century sanitation techniques and the discovery of antibiotics.
---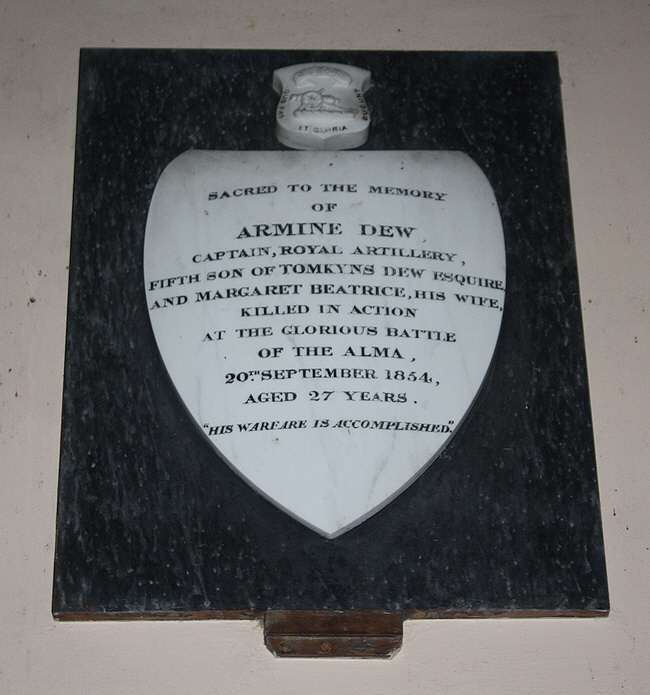 The Battle of the Alma (20 September 1854), which is usually considered the first battle of the Crimean War (1853–1856), took place just south of the River Alma in the Crimea. An Anglo-French force under Jacques Leroy de Saint Arnaud and Fitzroy Somerset, 1st Lord Raglan defeated General Aleksandr Sergeyevich Menshikov's Russian army, which lost around 6,000 troops.
---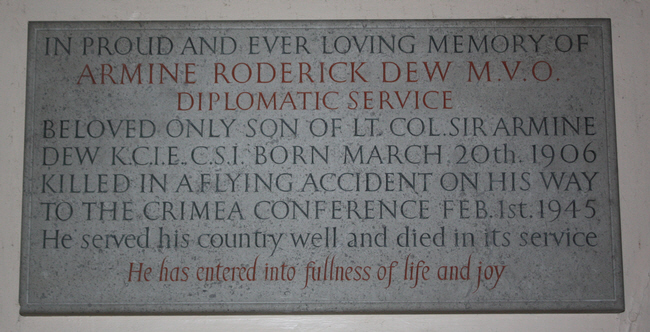 The Yalta Conference, sometimes called the Crimea Conference was held between February 4–11, 1945.
---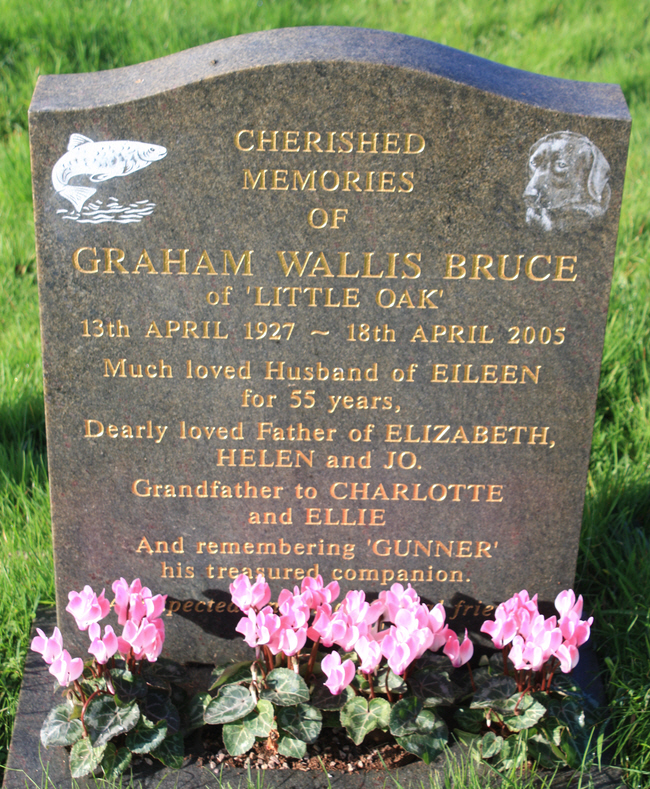 It is unusual to see a specific mention of the deceased's pet dog on their memorial.
---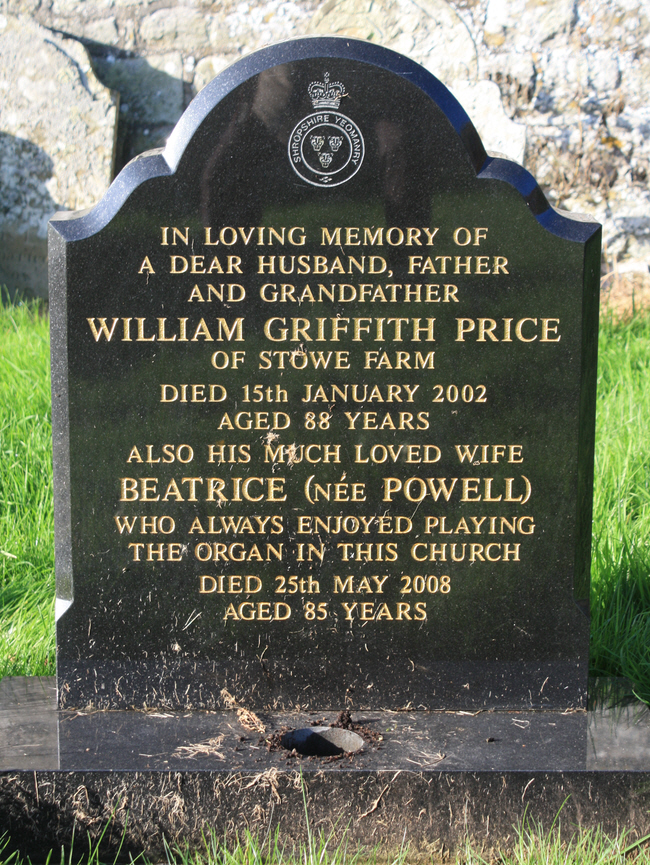 Beatrice Price "always enjoyed playing the organ in this church."
---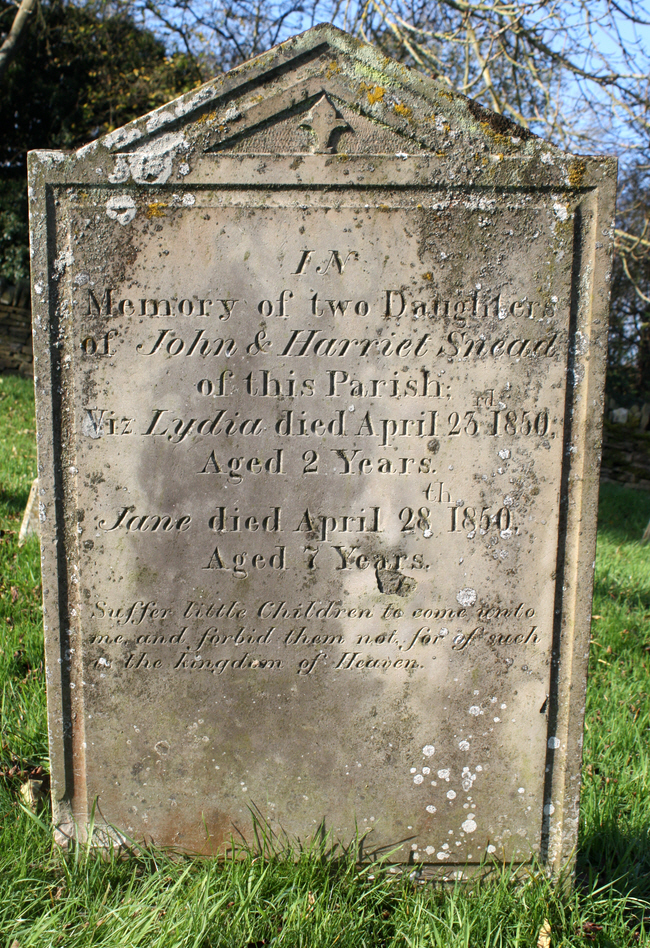 These two young sisters died five days apart.
---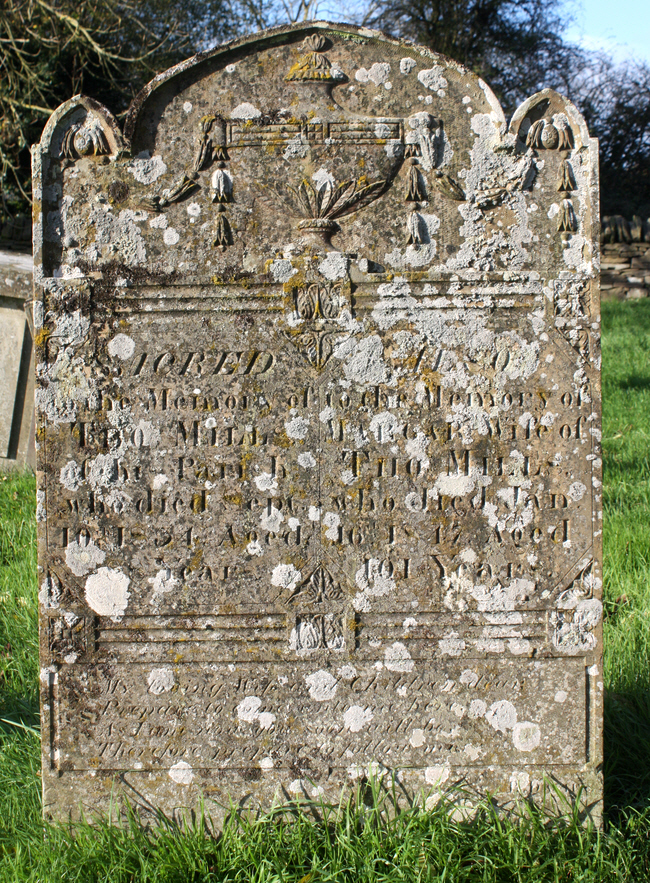 Died aged 101 - in 1847!
---
Martin Nicholson - Shropshire, United Kingdom.
This page was last updated on November 1st 2014.