Martin Nicholson's Cemetery Project
St Mary the Virgin, Woodford, Northamptonshire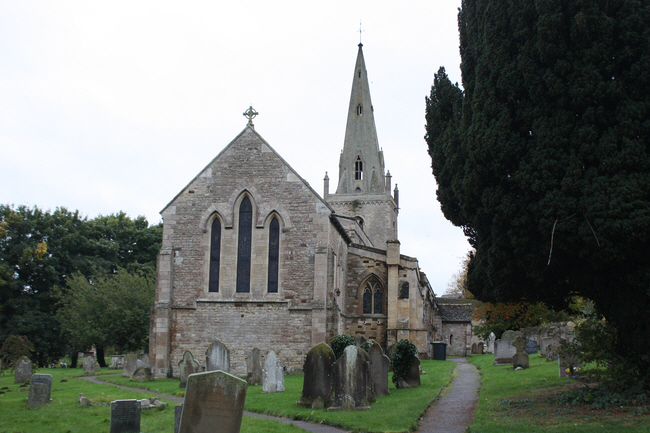 Much of the fabric of the church is 13th to 15th century. It was restored in 1878 when the tower was rebuilt and enlarged and a new vestry and organ chamber added.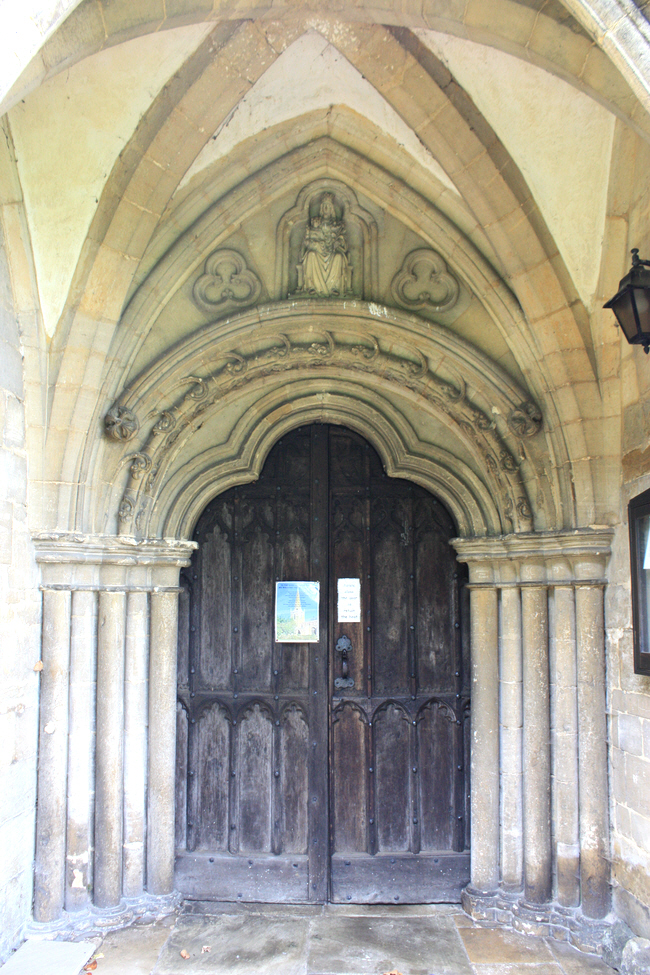 The magnificant main door.
---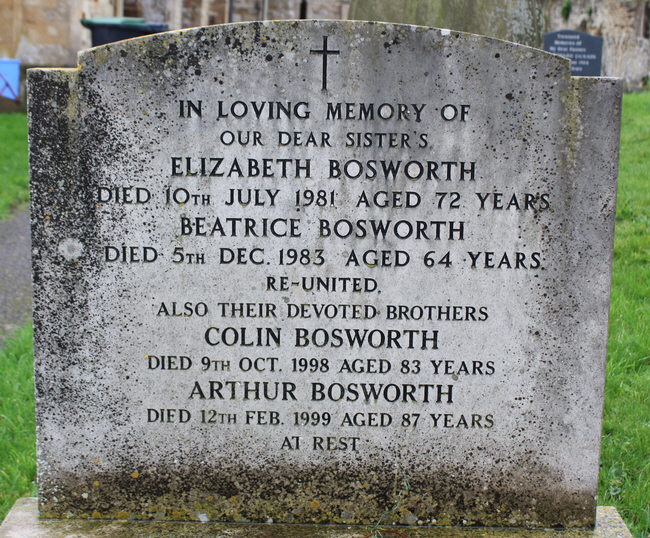 A memorial to 2 brothers and 2 sisters. Can you spot an error in the text?
---
"Killed near Shawbury, Shropshire, on completion of his pilot's training"
---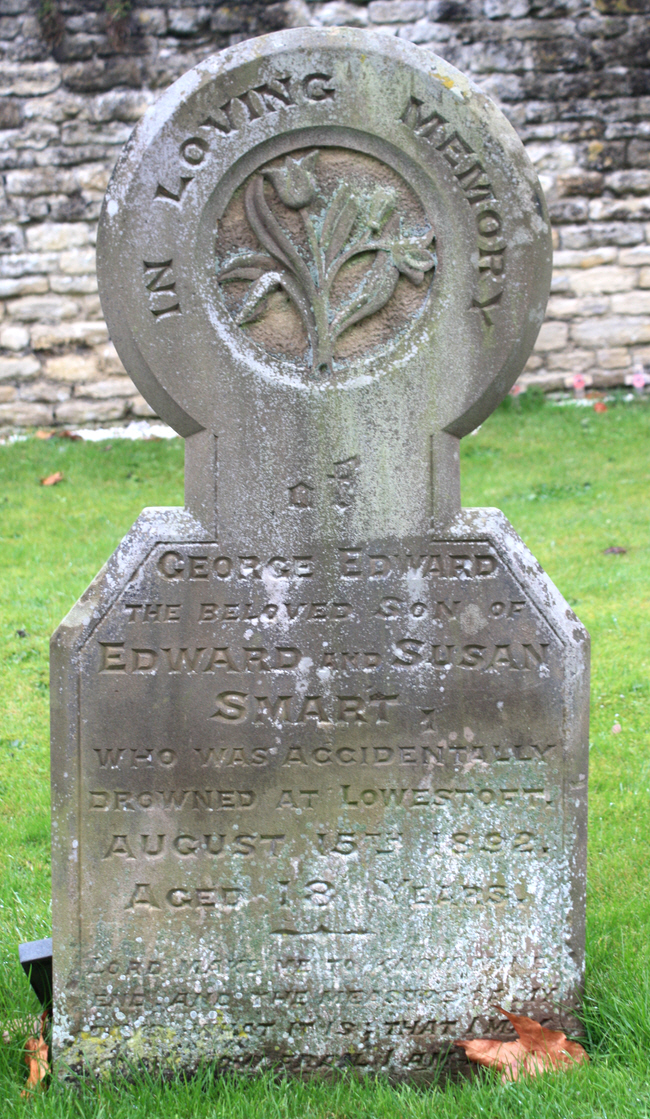 George Smart was "accidentally drowned at Lowestoft" aged 18.
---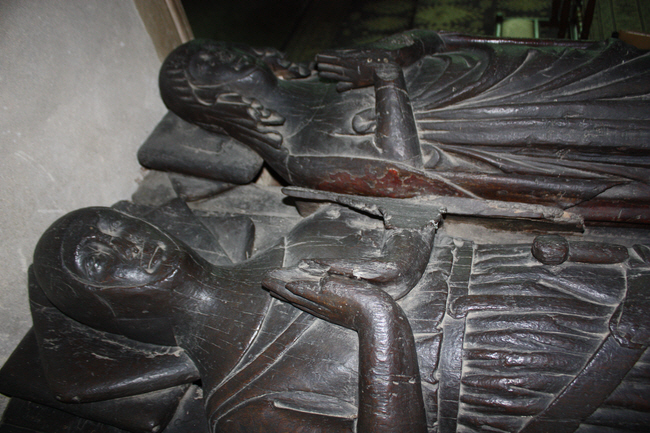 The wooden effigies of Sir Walter (died 1290) and Eleanor Trayli (died 1316).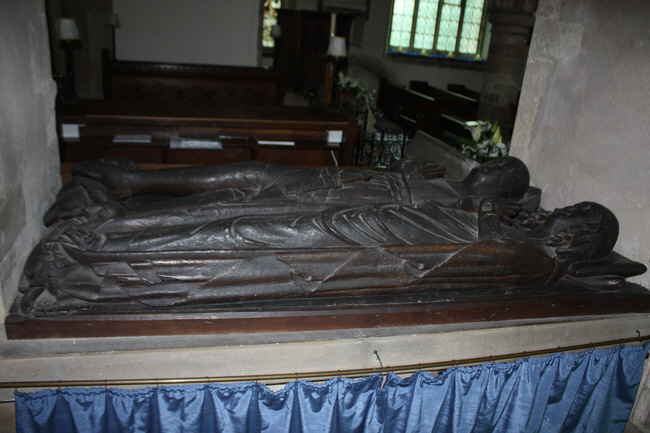 ---
Claire Christine Nicholson and Martin Piers Nicholson - Ticklerton (Shropshire) and Daventry (Northhamptonshire), United Kingdom.
This page was last updated on October 21st 2015.