Martin Nicholson's Cemetery Project
Worcester Cathedral, Worcester, Worcestershire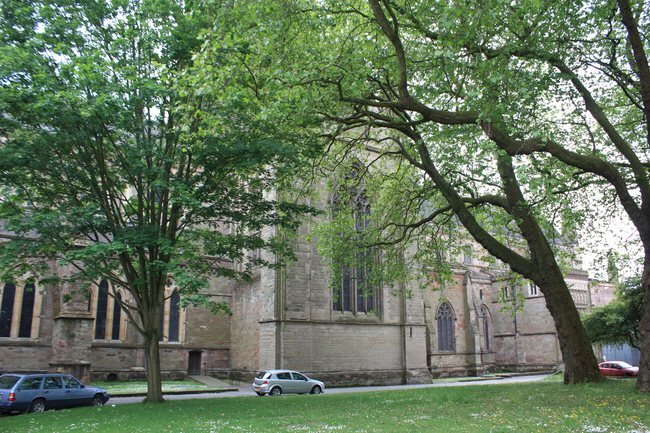 Built between 1084 and 1504, Worcester Cathedral represents every style of English architecture from Norman to Perpendicular Gothic. It is famous for its Norman crypt and unique chapter house, As it is surrounded by secular buildings it is very difficult to photograph.
---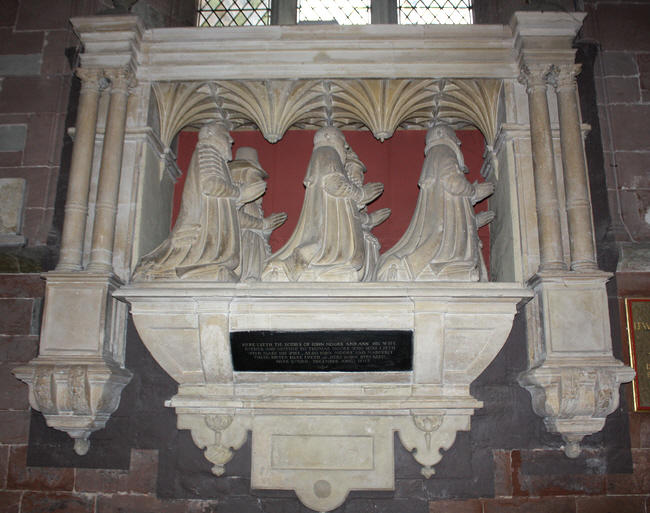 The memorial to John Moore and his wife Ann plus their son Thomas and his wife Mary. The text is somewhat ambiquous and the exact meaninng of the final section of text - "Also John Moore and Margaret their sister" - is unclear.
---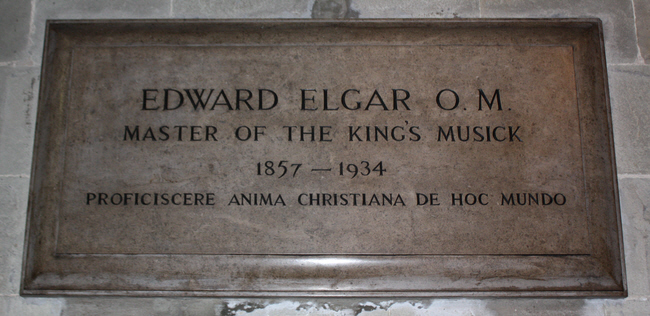 Sir Edward William Elgar, 1st Baronet, OM, GCVO (2 June 1857 – 23 February 1934) was an English composer, many of whose works have entered the British and international classical concert repertoire.
---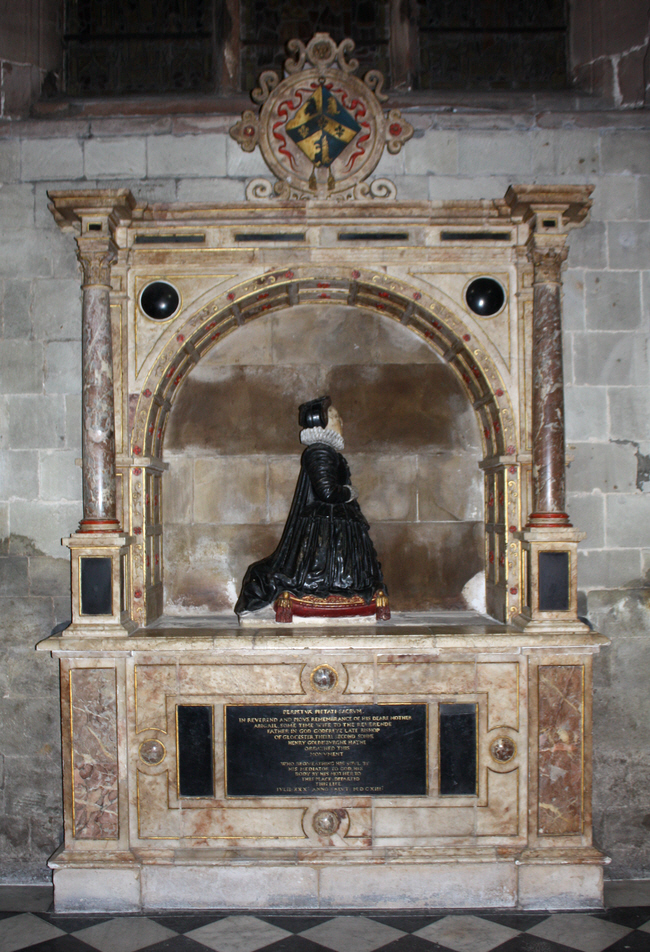 Abigail, the wife of Godfrey Goldisburgh the Bishop of Gloucester, died in 1613.
---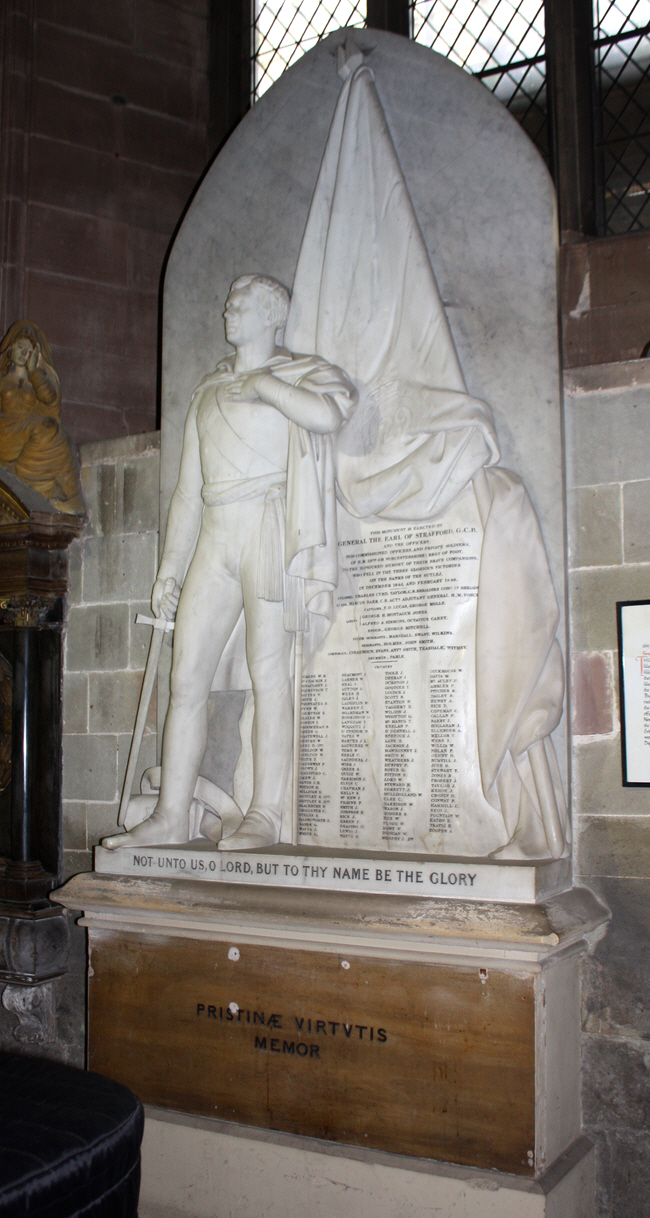 A memorial to the soldiers of the Worcestershire Regiment of Foot who died in the First Anglo-Sikh War. This was fought between the Sikh Empire and the East India Company between 1845 and 1846 and resulted in partial subjugation of the Sikh kingdom.
---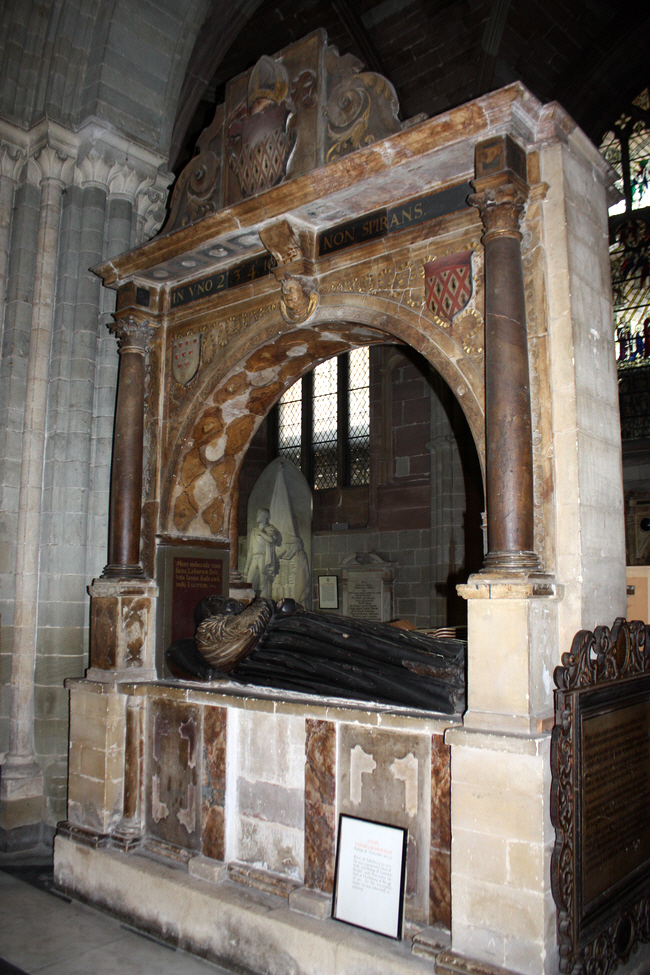 5 - 5926
---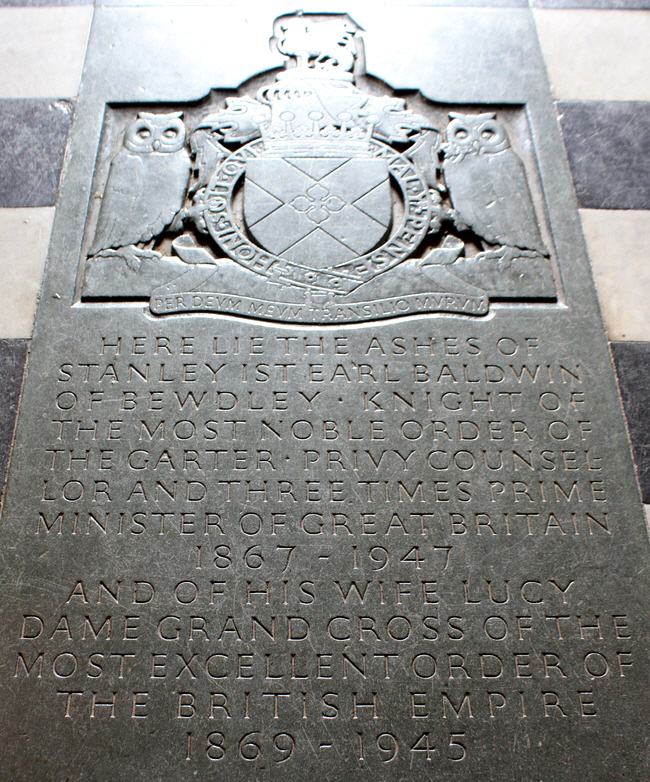 Stanley Baldwin, 1st Earl Baldwin of Bewdley, KG PC FRS (3 August 1867 – 14 December 1947) was a British Conservative politician, who dominated the government in his country between the two world wars. Three times Prime Minister, he is the only premier to have served under three monarchs (George V, Edward VIII and George VI).
---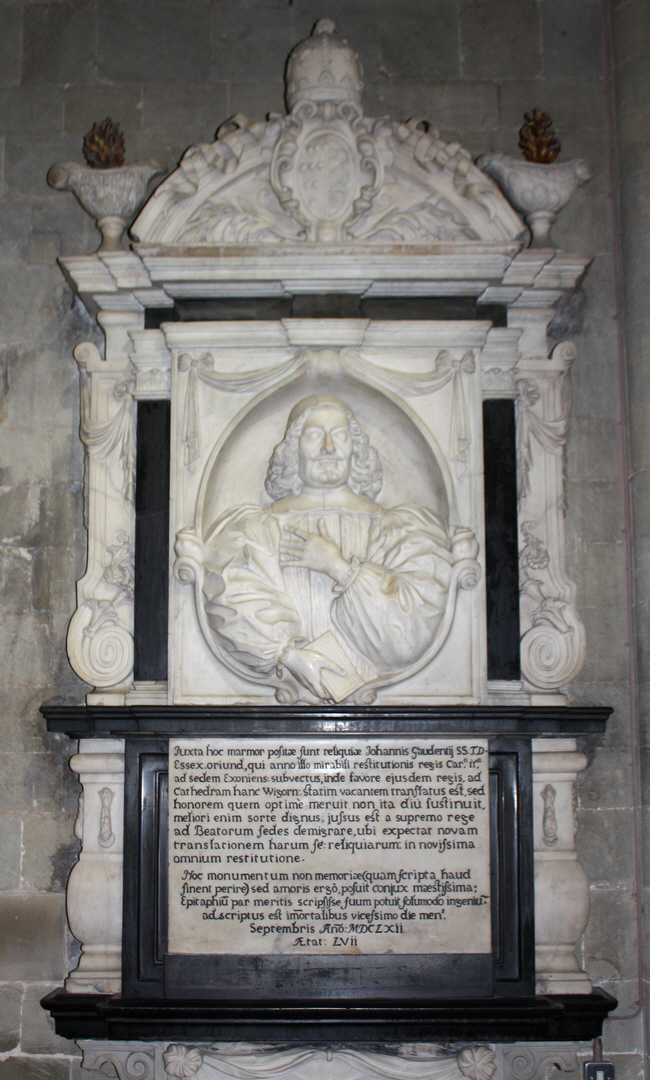 John Gauden (1605 – 23 May 1662) was an English Bishop of Exeter then Bishop of Worcester and writer and the reputed author of the important Royalist work Eikon Basilike.
---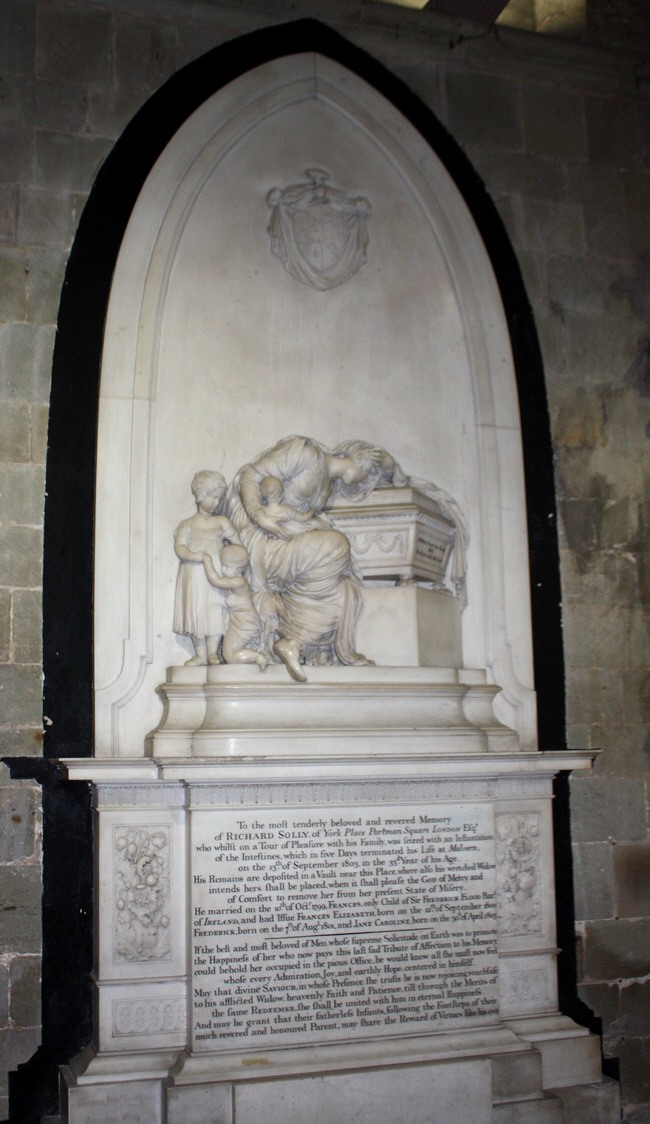 Richard Solly was seized with an inflamation of the intestines, which in five days killed him.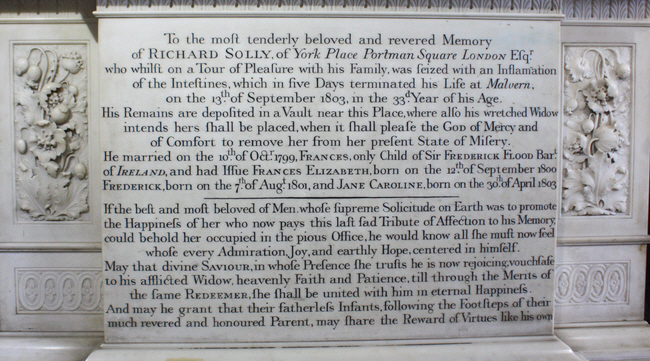 ---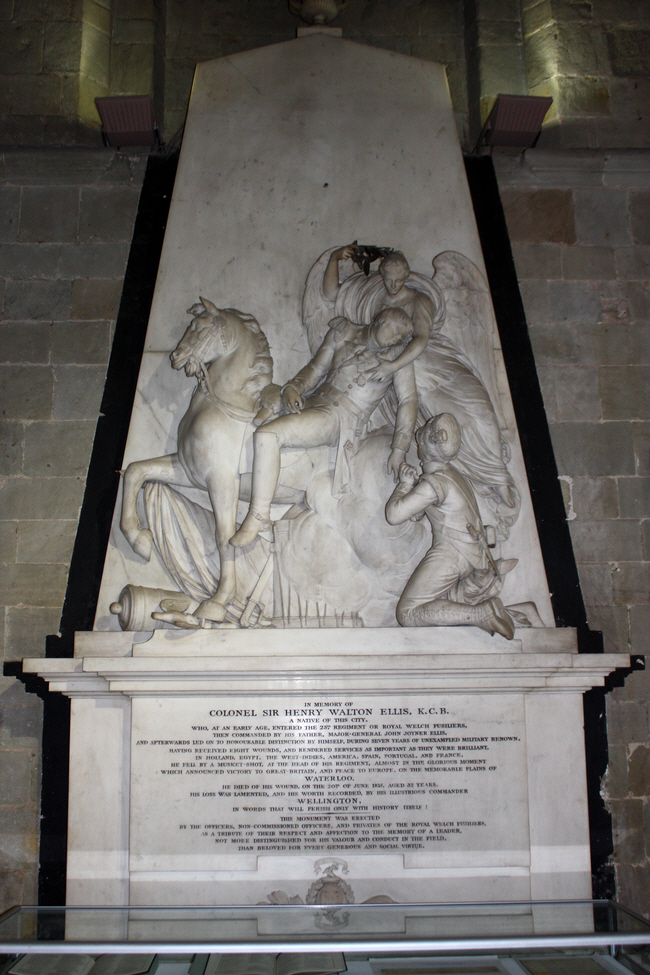 Colonel Sir Henry Walton Ellis, KCB (1783 – 20 June 1815) was a British soldier in the Napoleonic Wars. He died of wounds received at the Battle of Waterloo.

---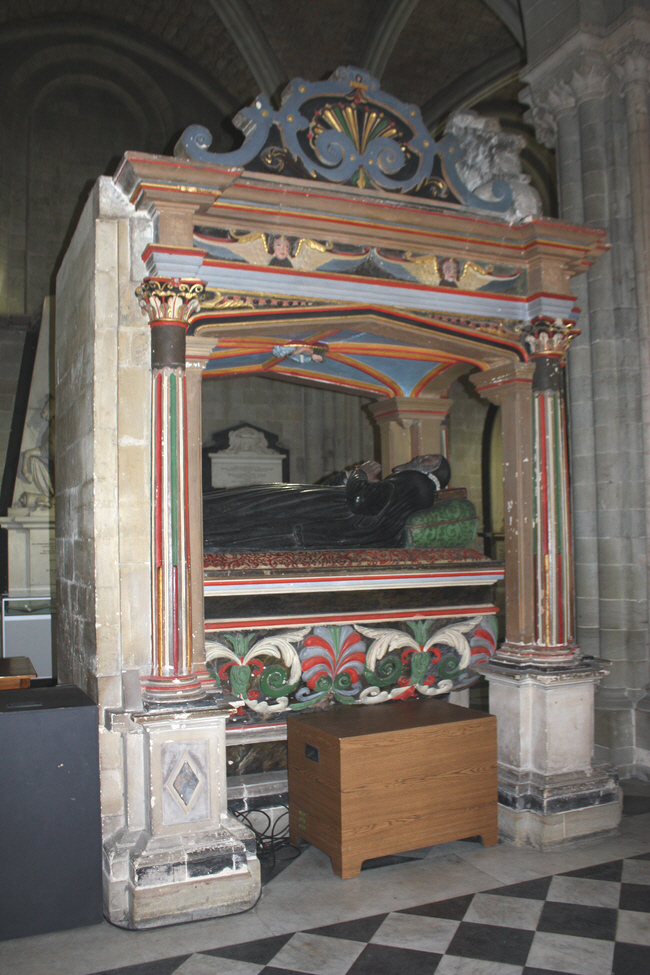 Richard Edes, Dean of the Cathedral 1597-1604.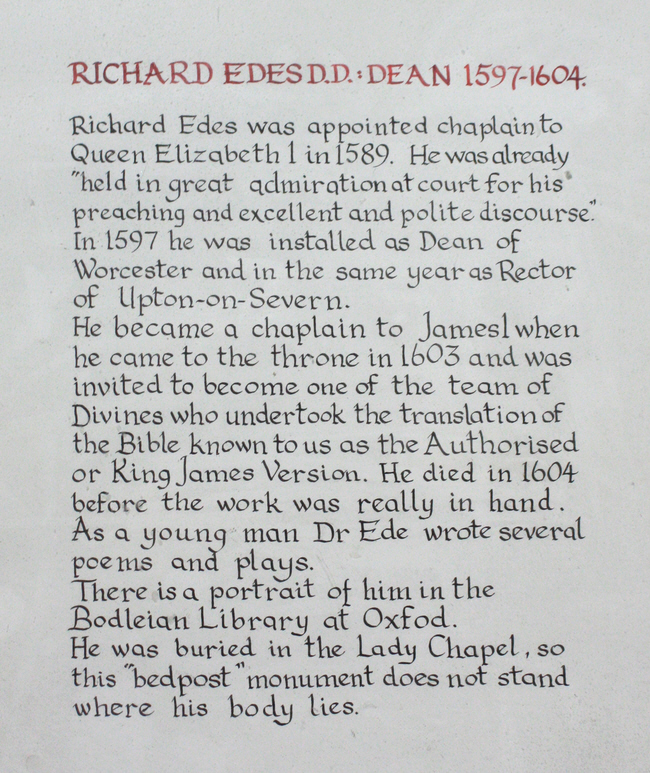 ---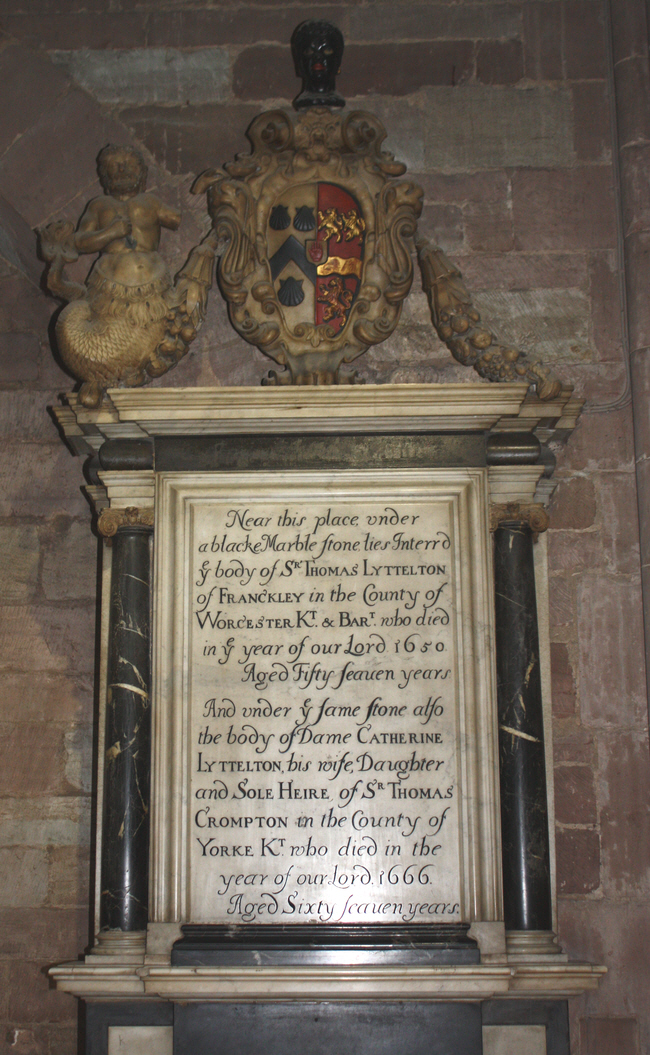 The memorial to Sir Thomas Lyttelton (died 1650) and his wife Catherine (died 1666).
---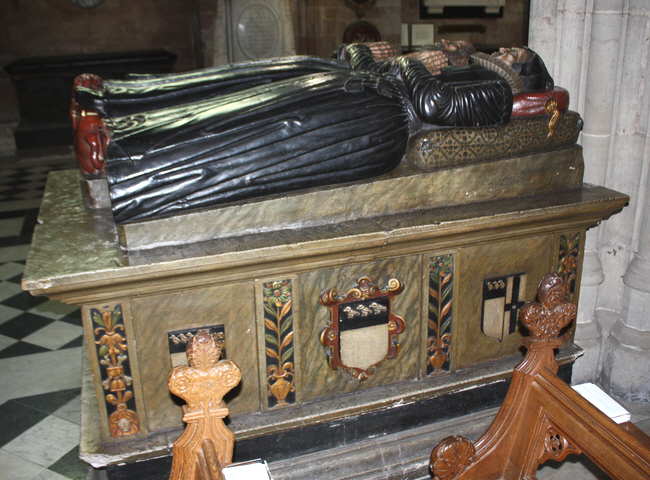 The Altar-Tomb of Robert Wilde and his wife Margaret.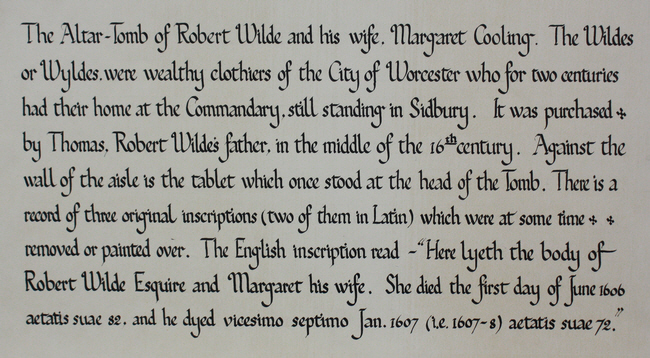 ---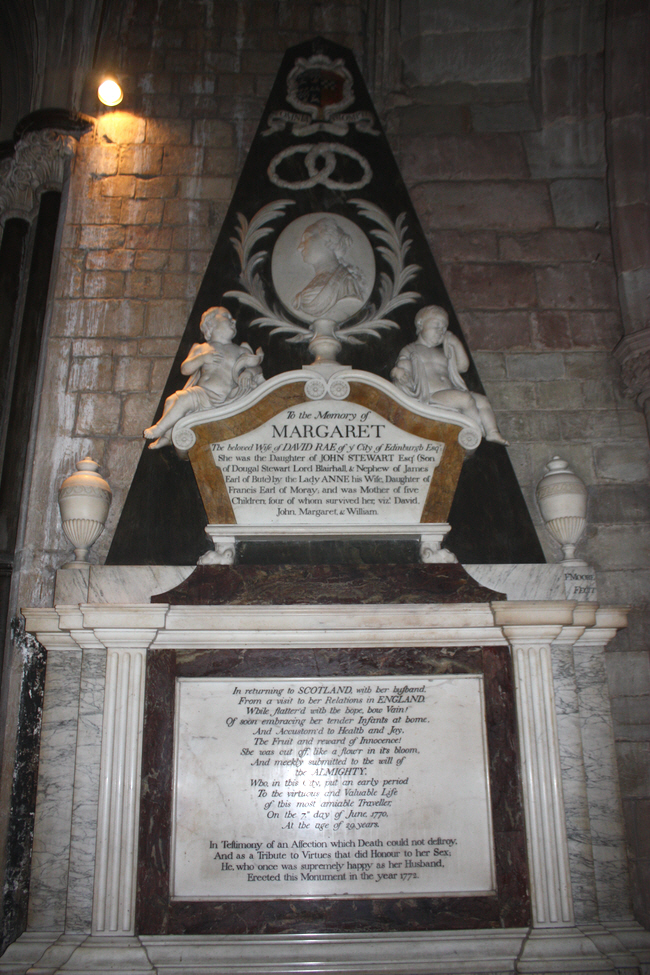 The memorial to Margaret Rae.- died 1770.
---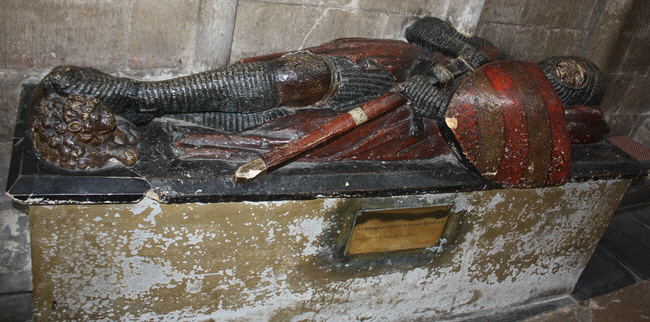 The monument to Robert de Harcourt (died 1205). The effigy of a cross legged knight is mid 13th century. His head rests on a pillow and his feet on a lion. He is dressed in chain mail with a sword and helmet and holding a shield.
---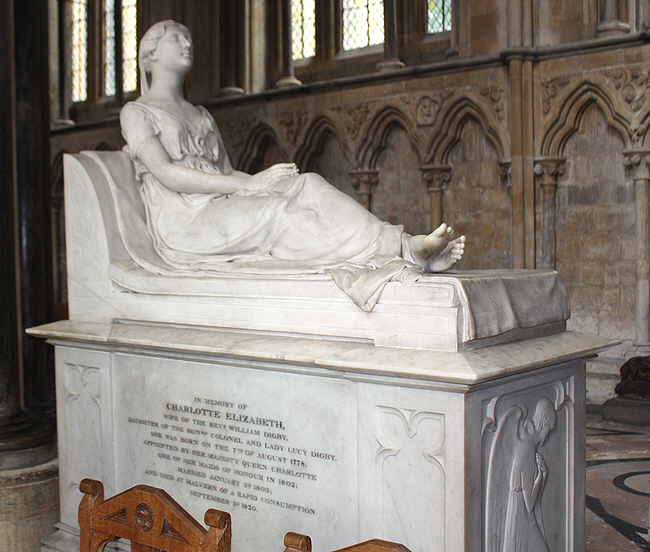 Charlotte Elizabeth Digby died "of a rapid consumption" in 1820.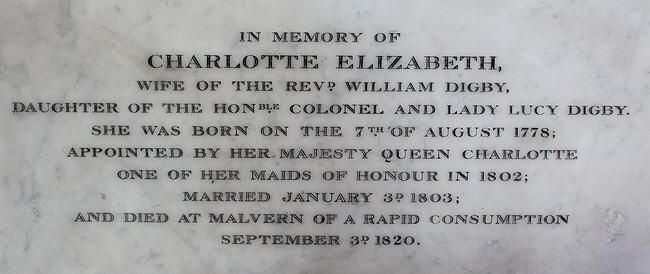 ---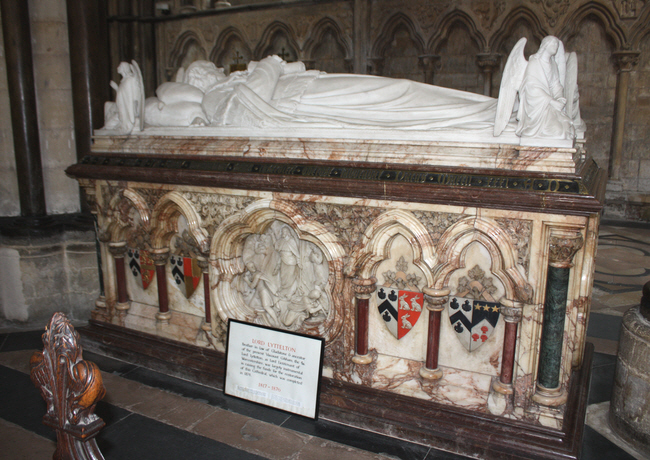 The magnificant memorial to Lord Lyttelton - 1817 to 1876.
---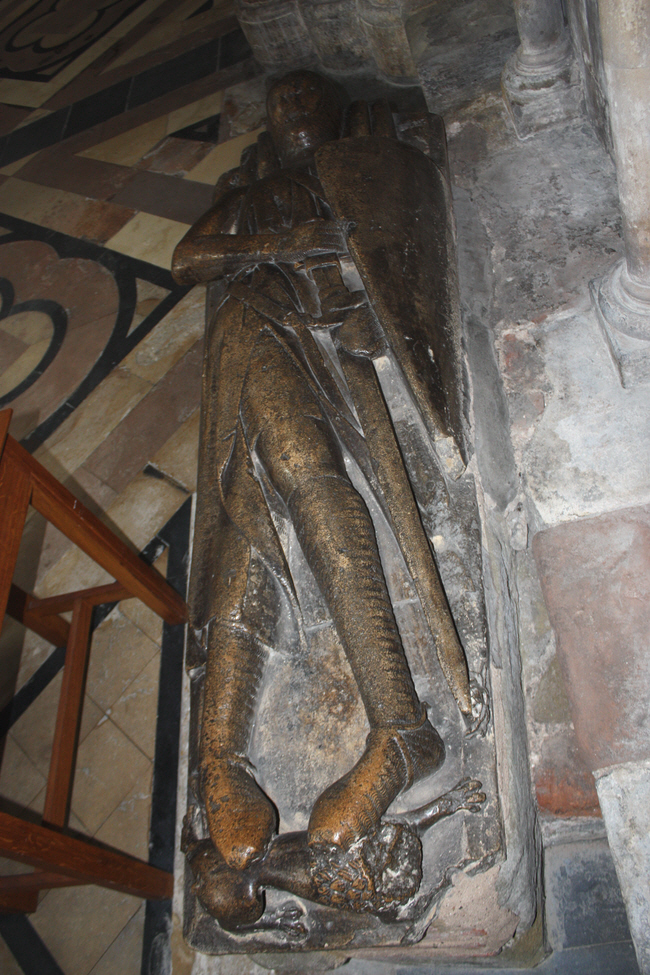 24 - 5945
---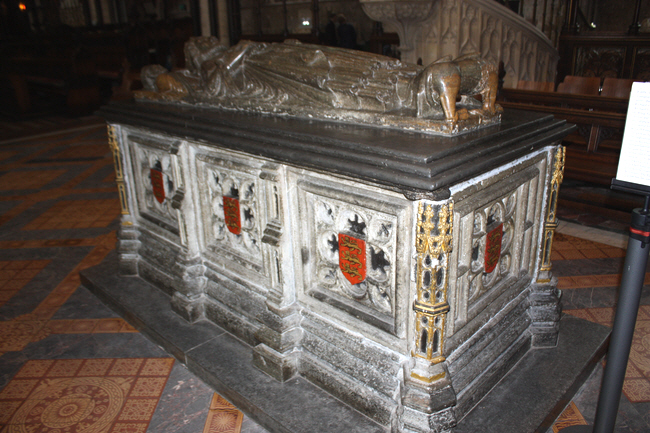 John, King of England - 1167 to 1216.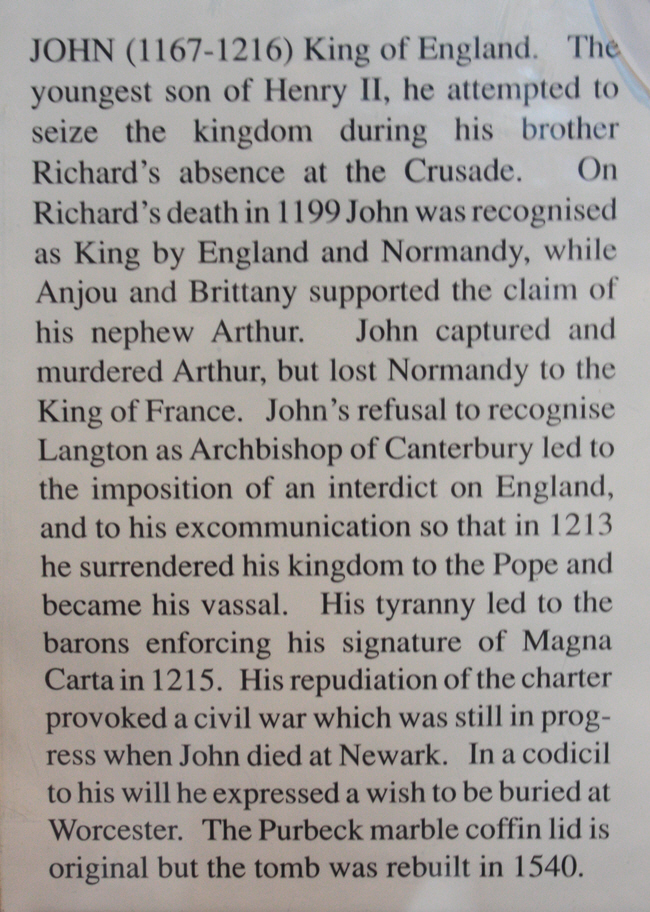 ---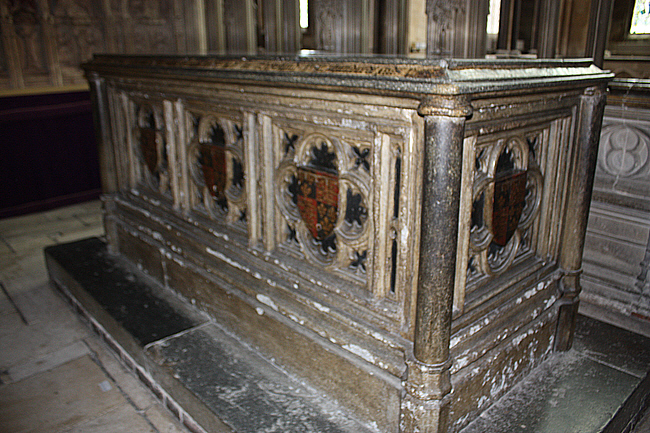 Arthur Prince of Wales - the eldest son of Henry 7th. He died at Ludlow aged 15.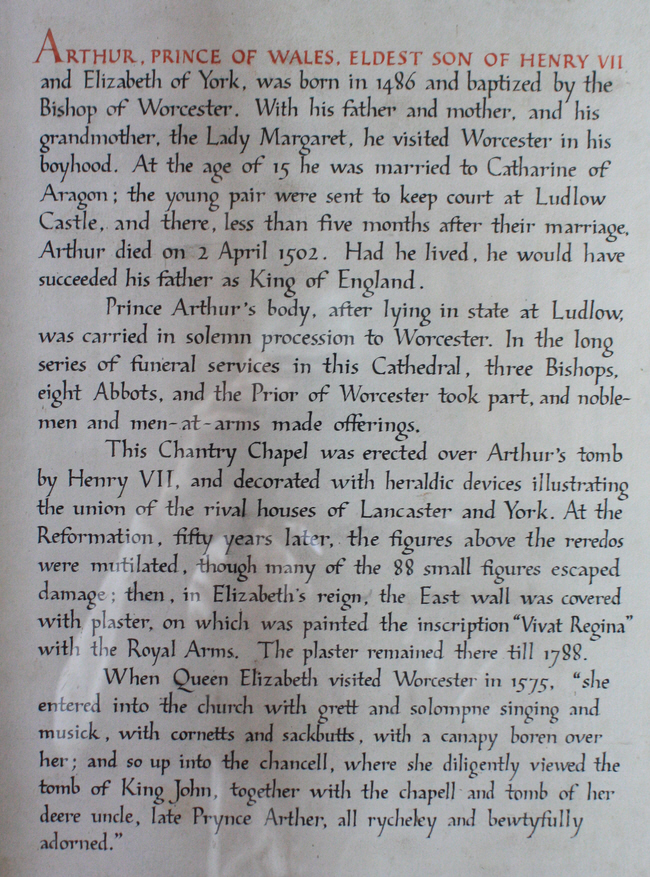 ---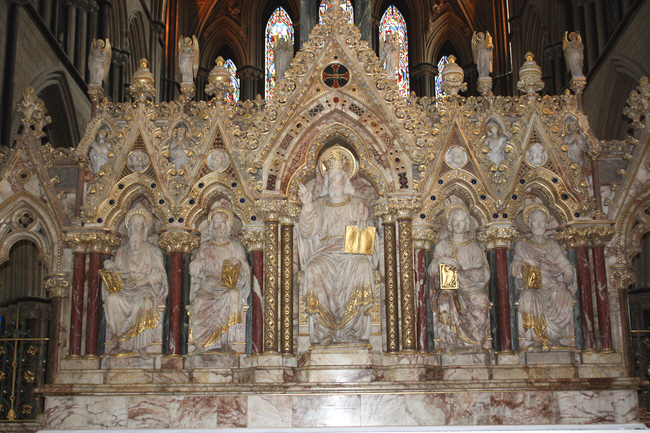 Some of the decorative work in the Cathedral is of the very highest quality.
---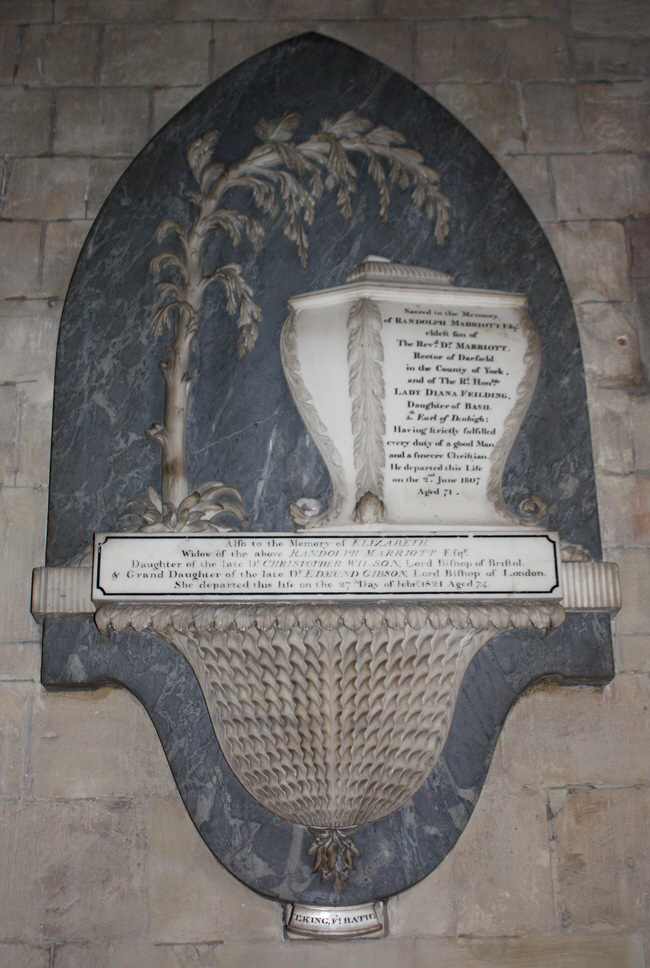 The memorial to Randolph Marriott (1807) and his wife Elizabeth (1821).
---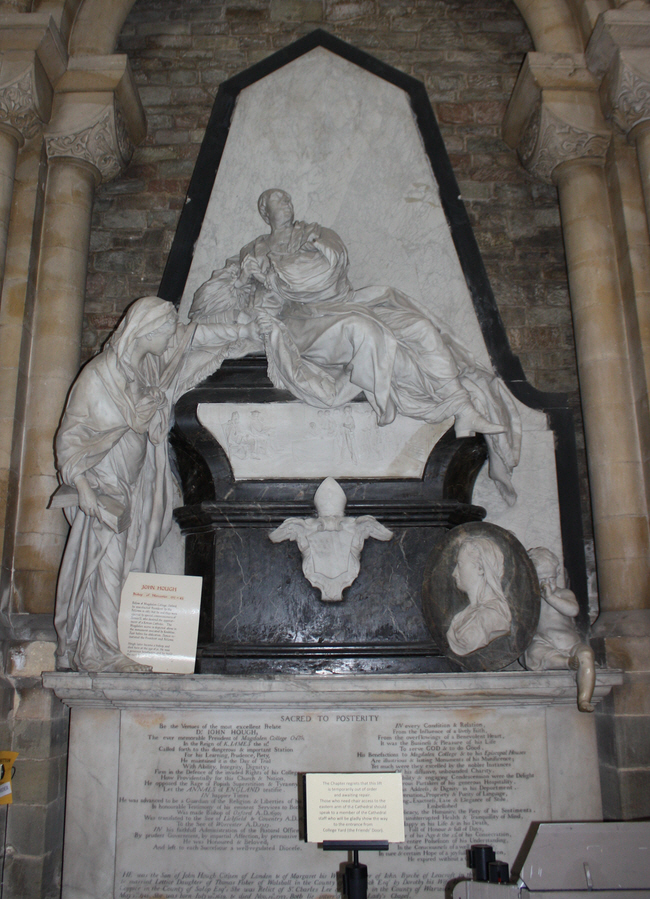 John Hough was Bishop of Worcester from 1713 to 1743.
---
Ellen Wood (17 January 1814 – 10 February 1887), was an English novelist, better known as "Mrs. Henry Wood". She is perhaps remembered most for her 1861 novel East Lynne, but many of her books became international best-sellers, being widely received in the United States and surpassing Charles Dickens' fame in Australia.
---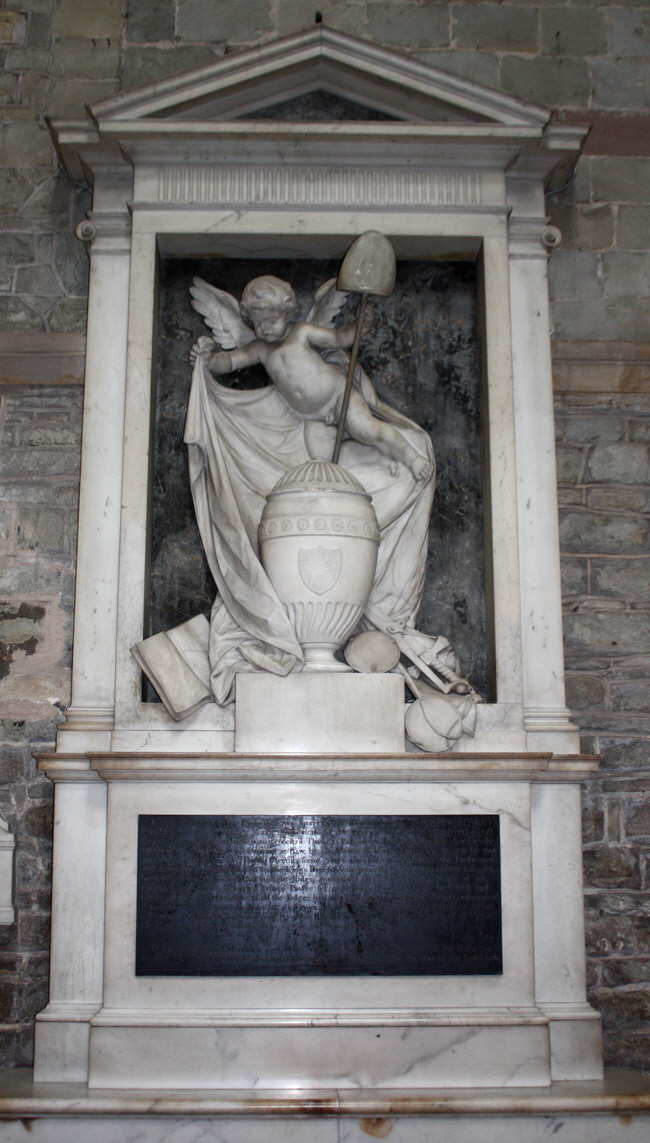 33 - 5956
---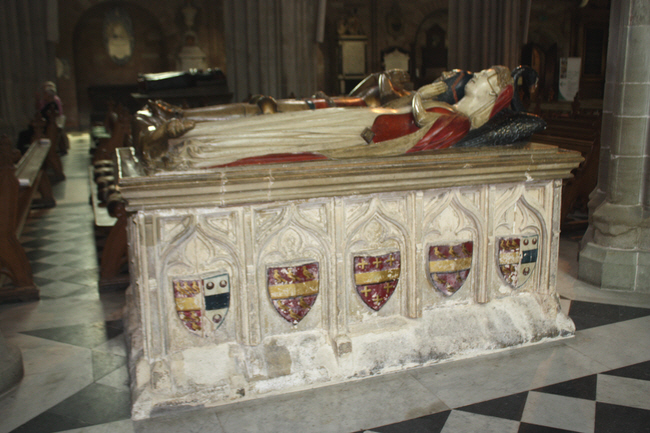 Sir John Beauchamp and his wife Joan. Arrested and imprisoned along with three other household knights, Lord Beauchamp was impeached in the Merciless Parliament in 1388 and condemned by the lords for treason. He was beheaded on Tower Hill and buried in Worcester Cathedral.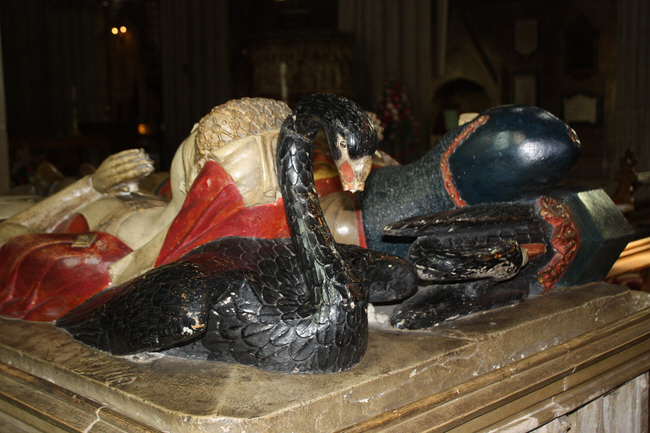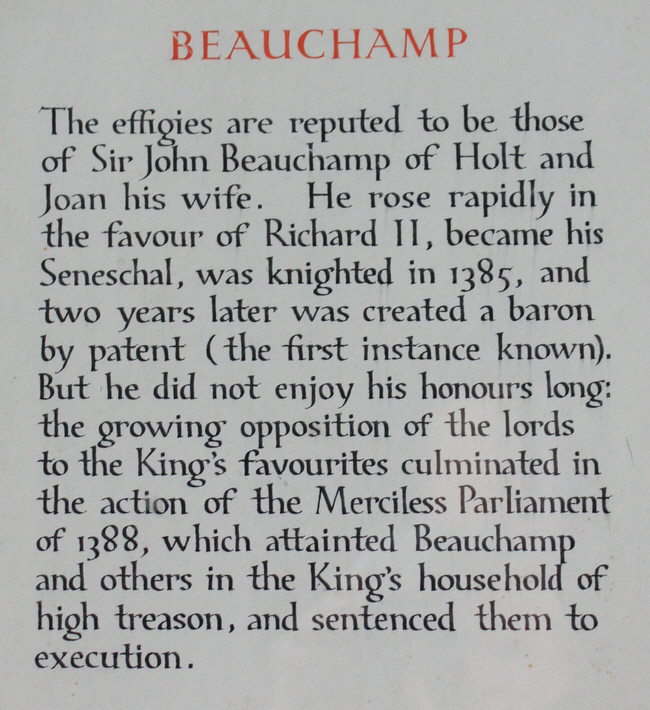 ---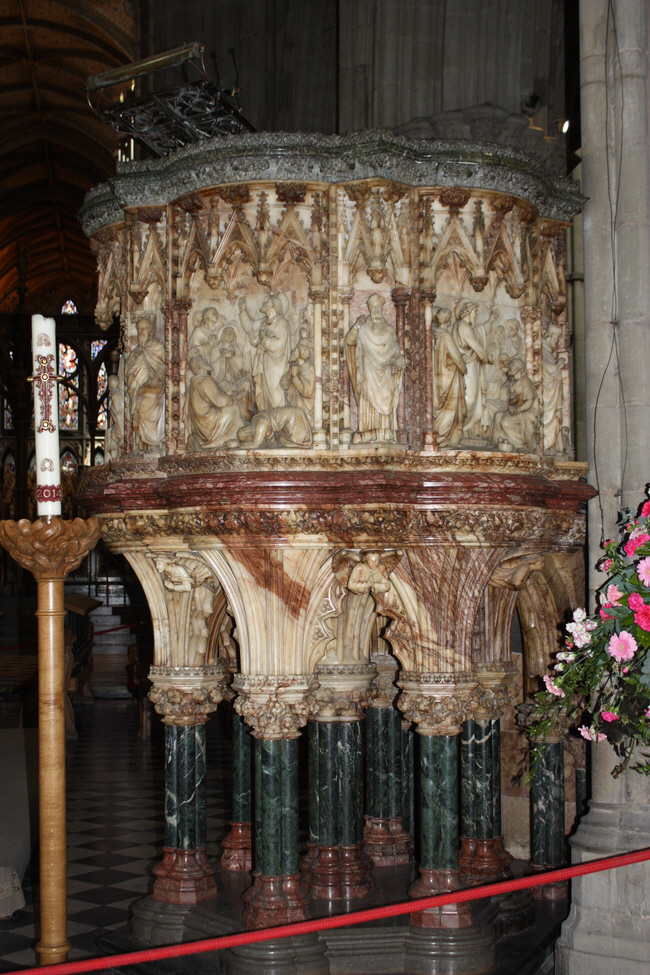 The very ornate pulpit in the Cathedral.
---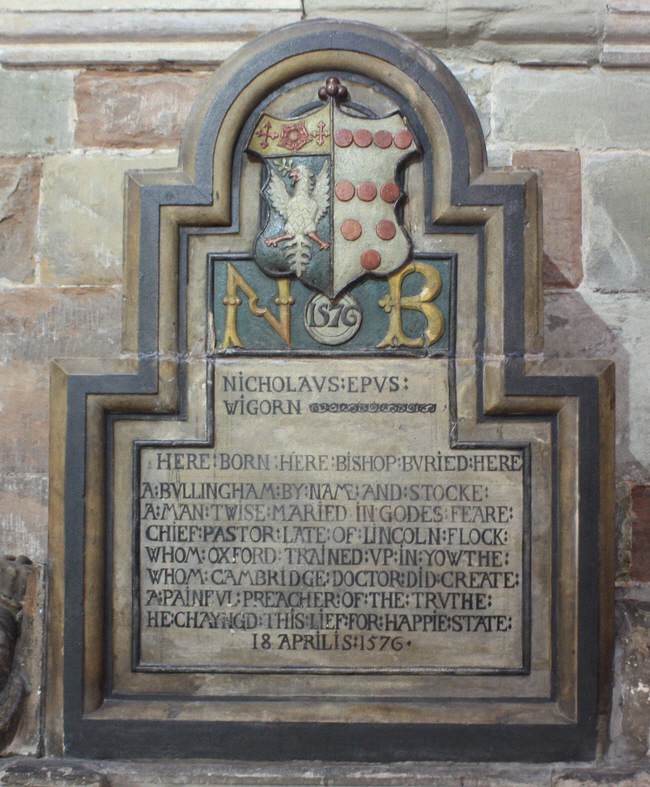 Nicholas Bullingham - Bishop of Worcester 1571 to 1576.
---
Martin Nicholson - Shropshire, United Kingdom.
This page was last updated on May 26th 2014.