Martin Nicholson's Cemetery Project
St Peter, Wormbridge, Herefordshire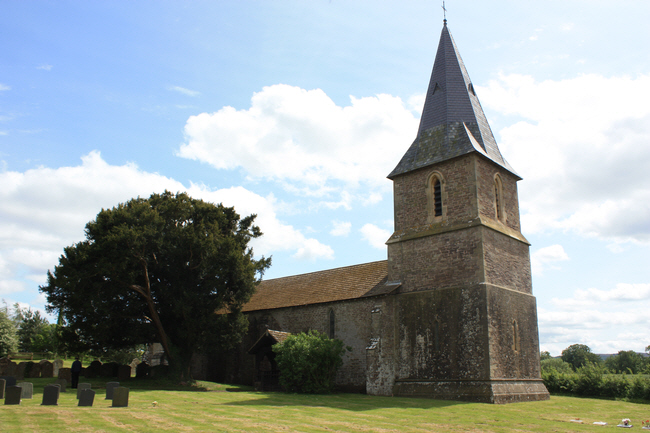 Wormbridge and its church were once owned by the Knights Hospitallers of St John of Jerusalem. Some of the church architecture, including the entrance door, is Norman, dating from about 1200. The unbuttressed west tower dates from the 13th century, but the top stage and broach spire were added in 1851-59. The church also holds several memorial plaques belonging to local landowners and a private crypt.
---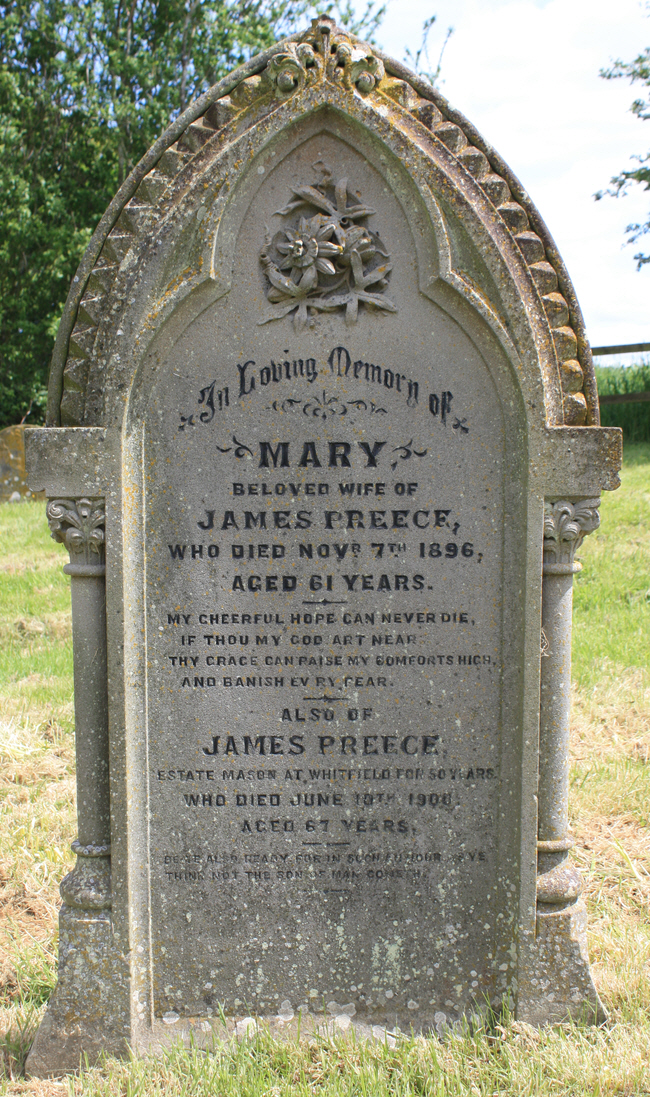 James Preece was an Estate Mason.
---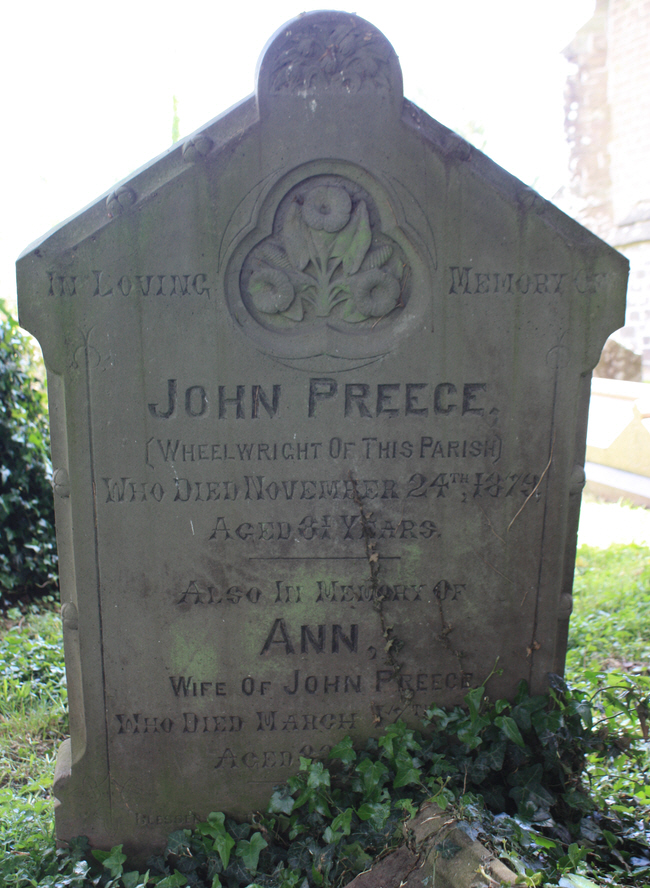 John Preece was a Wheelwright.
---
Claire Christine Nicholson and Martin Piers Nicholson - Ticklerton (Shropshire) and Daventry (Northhamptonshire), United Kingdom.
This page was last updated on May 30th 2015.