Martin Nicholson's Cemetery Project
Wrexham Cemetery, Wrexham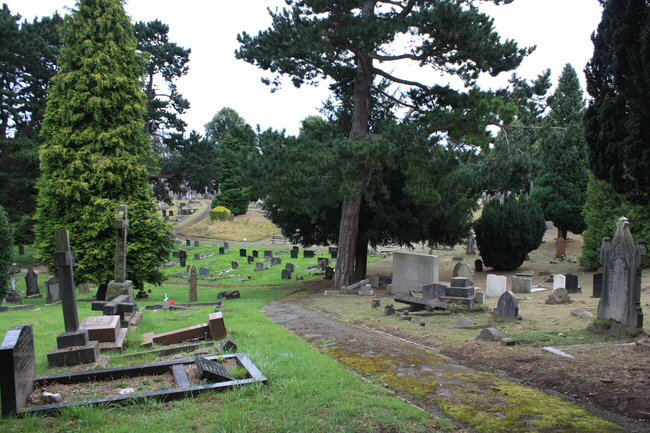 A general view of the older section of the cemetery.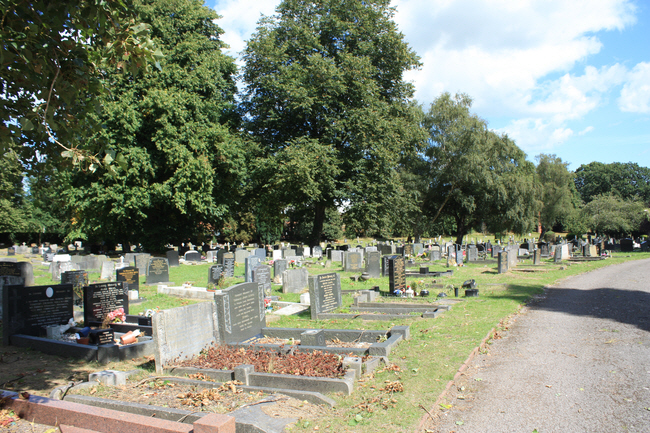 General views of the more recent graves.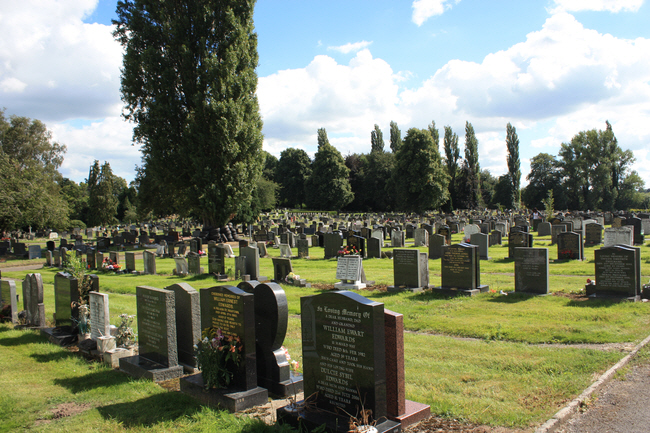 ---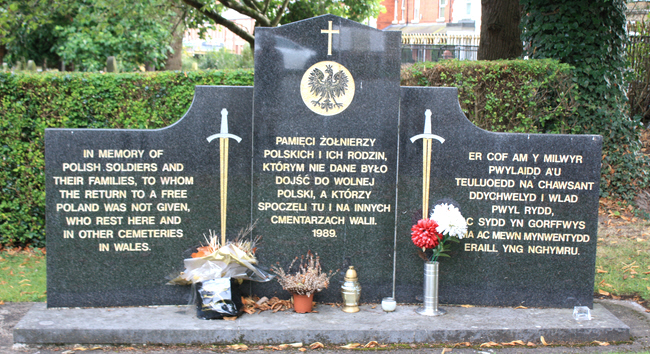 This is the first trilingual memorial we have seen - in English, Polish and Welsh.
---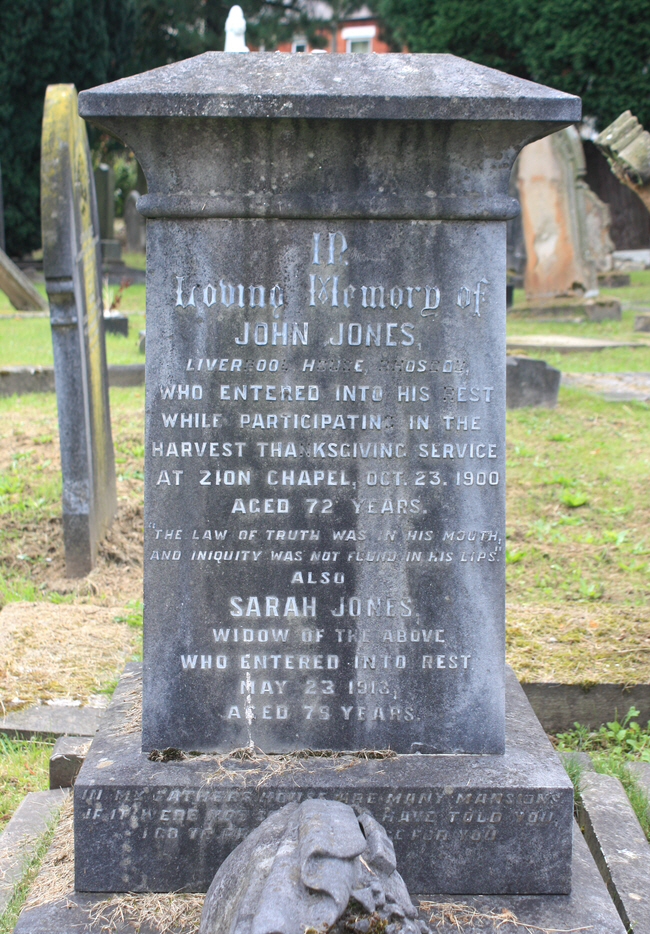 John Jones died "while participating in the Harvest Thanksgiving Service at Zion Chapel"..
---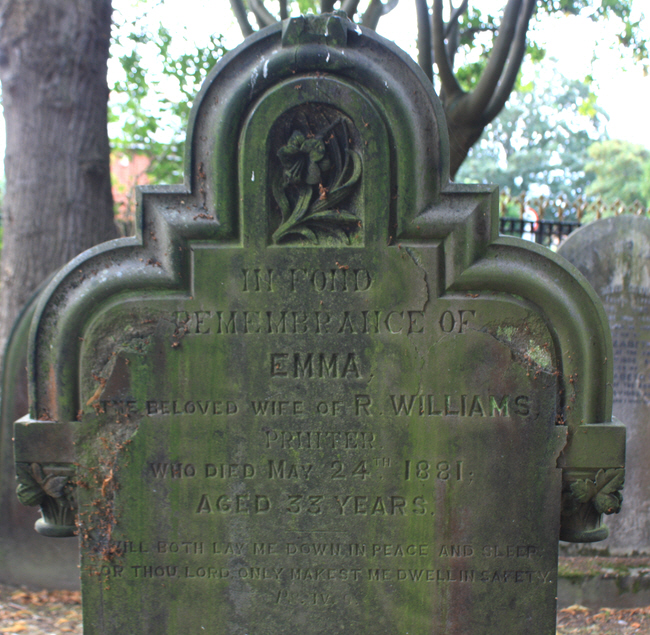 Emma was married to a Printer.
---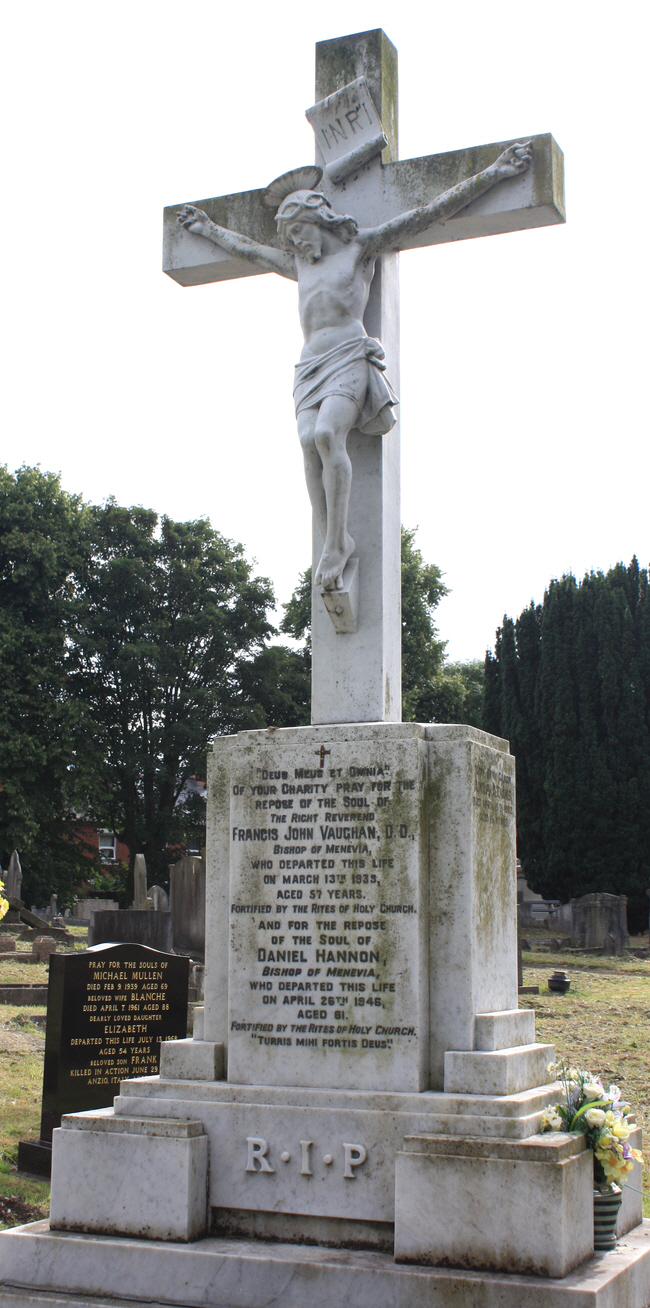 A memorial to two Bishops. The Roman Catholic Diocese of Menevia is a Roman Catholic diocese in Swansea, Wales. It is one of three suffragan dioceses in the ecclesiastical province of Cardiff and is subject to the Archdiocese of Cardiff.
---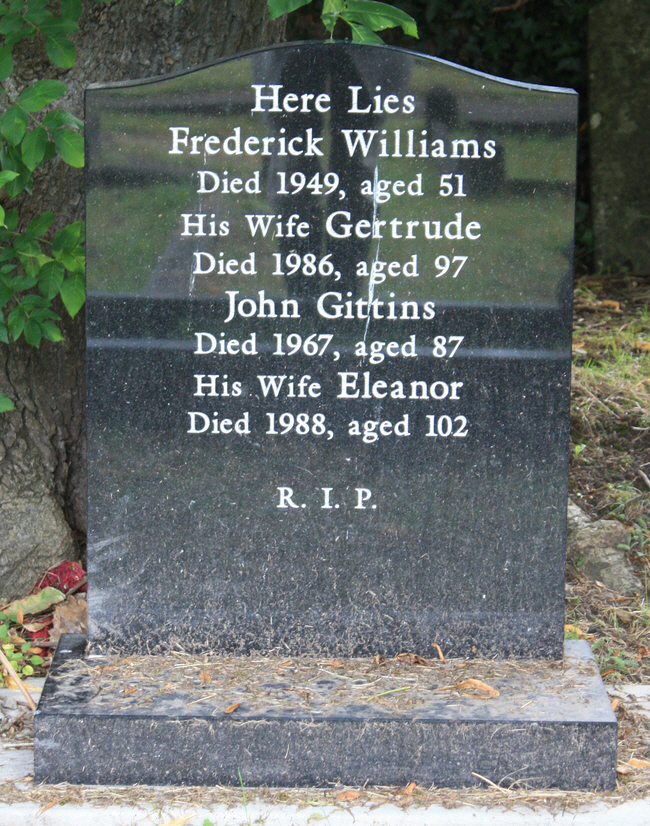 Aged 102
---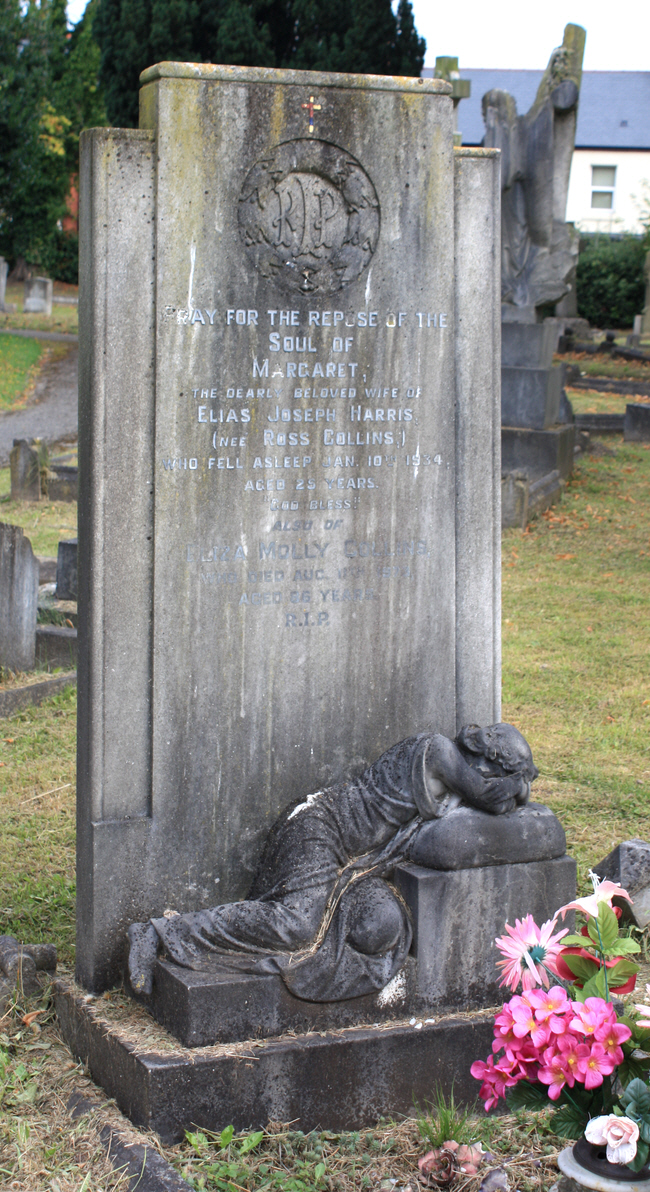 An elaborate statue of a mourning figure has been incorporated into the design.
---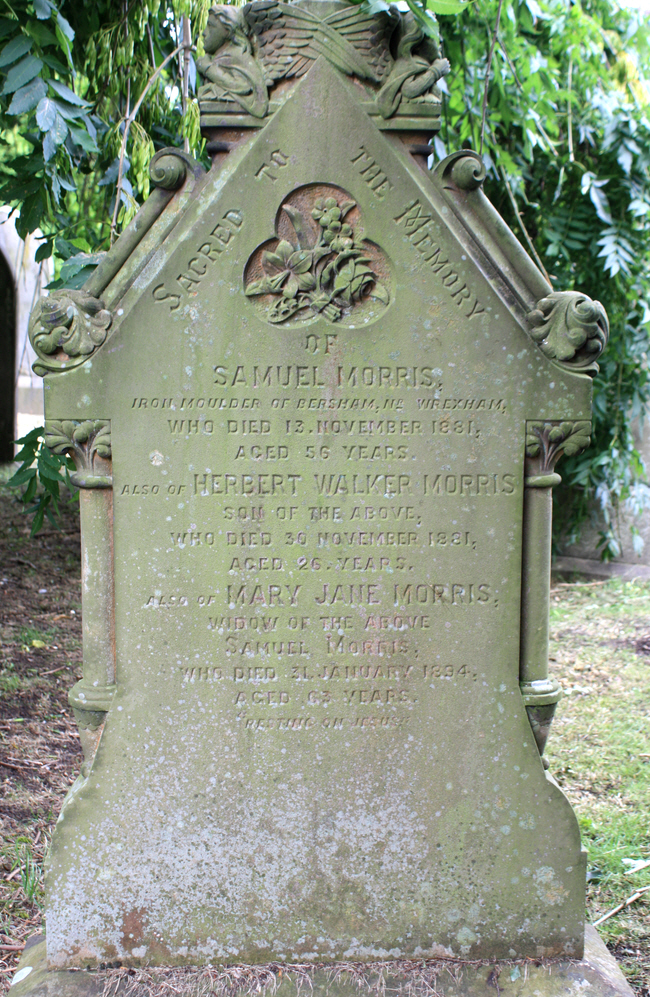 Samuel Morris was an Iron Moulder.
---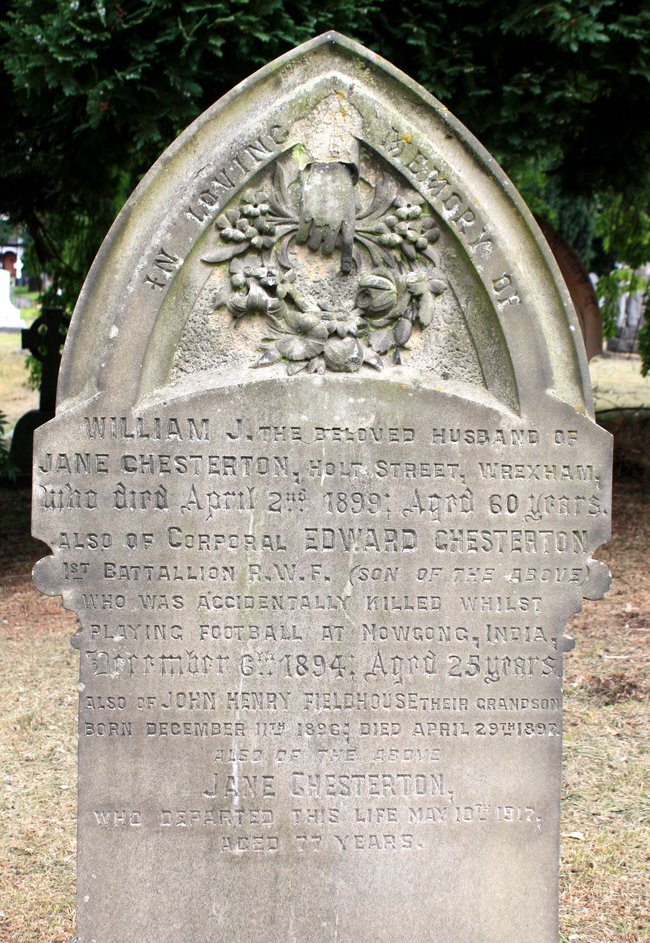 Edward Chesterton was "accidentally killed whilst playing football at Nowgong, India".
---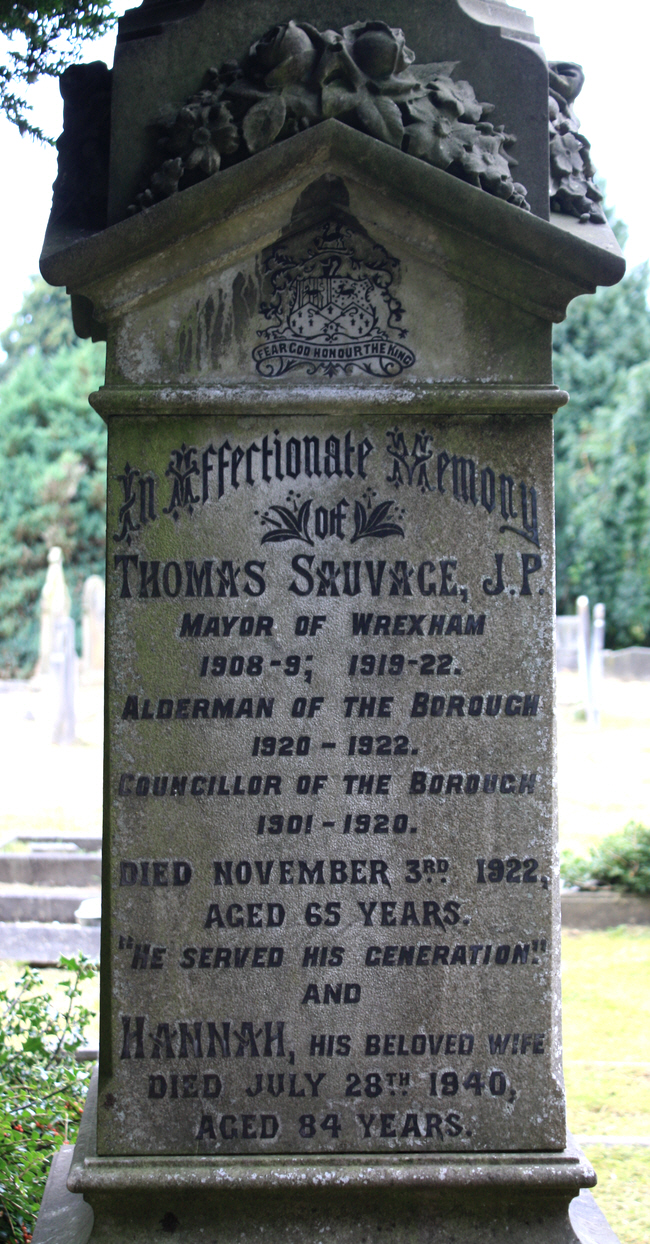 Thomas Sauvage was a Justice of the Peace who held many important positions in Wrexham.
---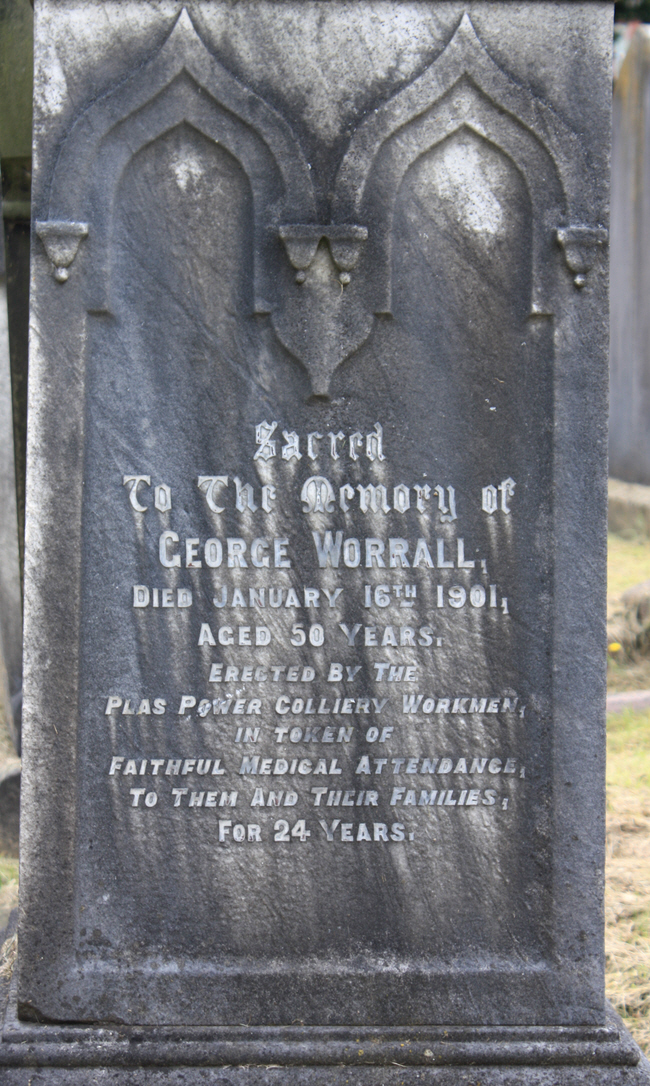 Erected by the Plas Power Colliery Workmen in memory of George's "faithful medical attendance".

---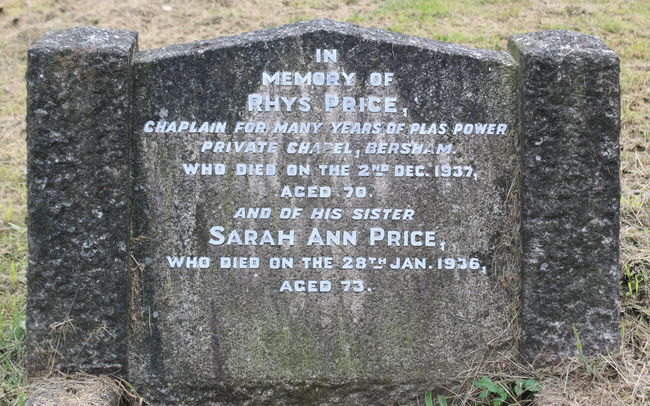 Rhys Price was Chaplain to Plas Power Private Chapel.
---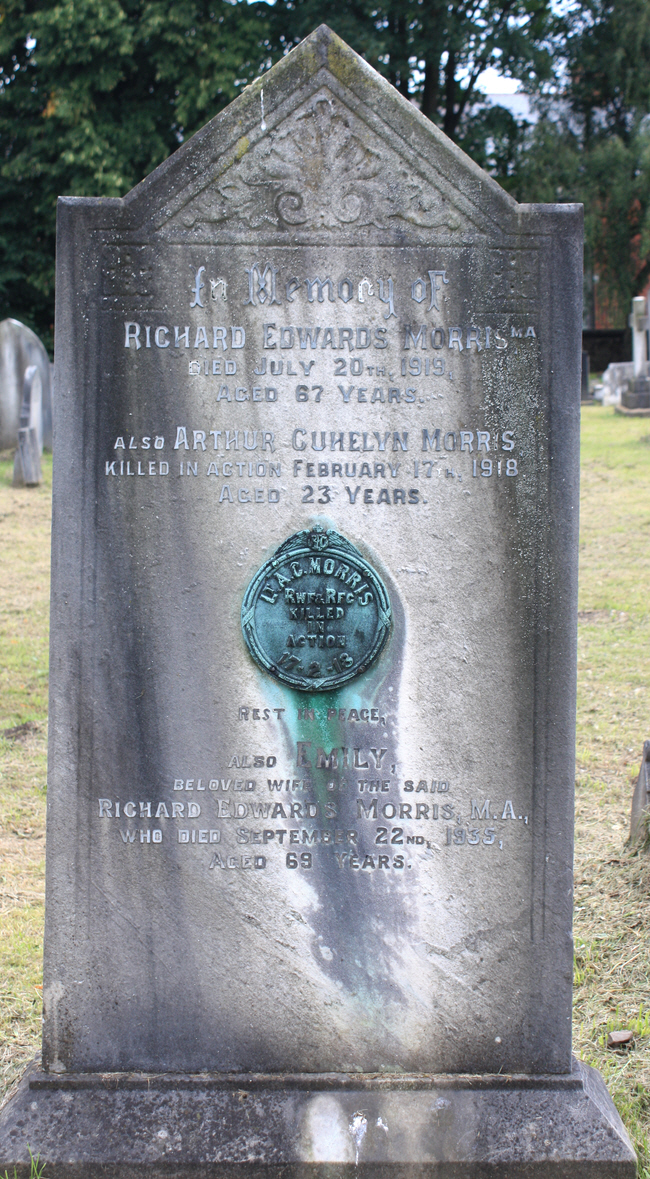 This war grave is of an unusual design we have not seen before.
---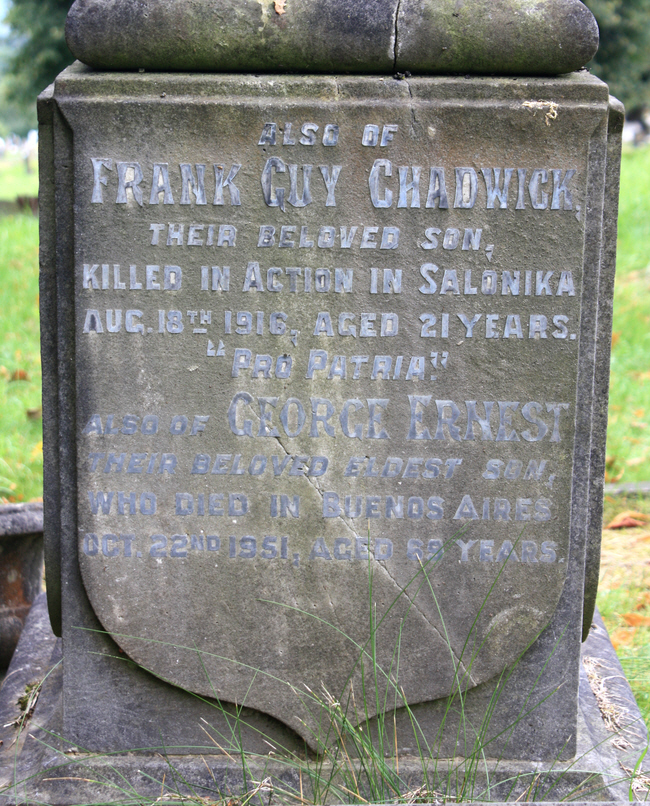 Two brothers who both died overseas - in Salonika and in Buenos Aires.
---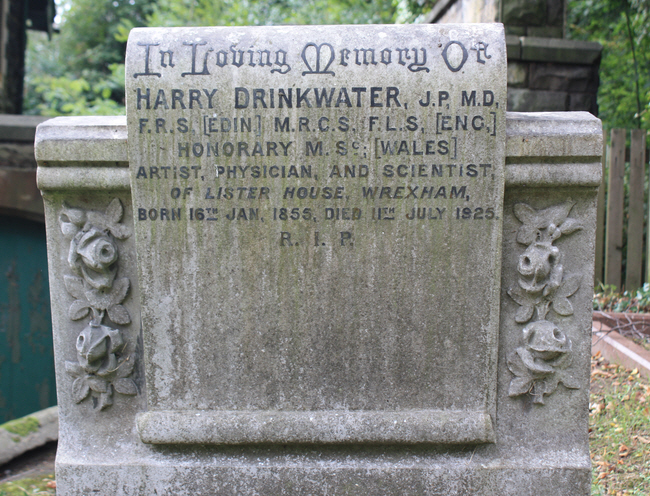 Harry was an Artist, Physician and Scientist.
---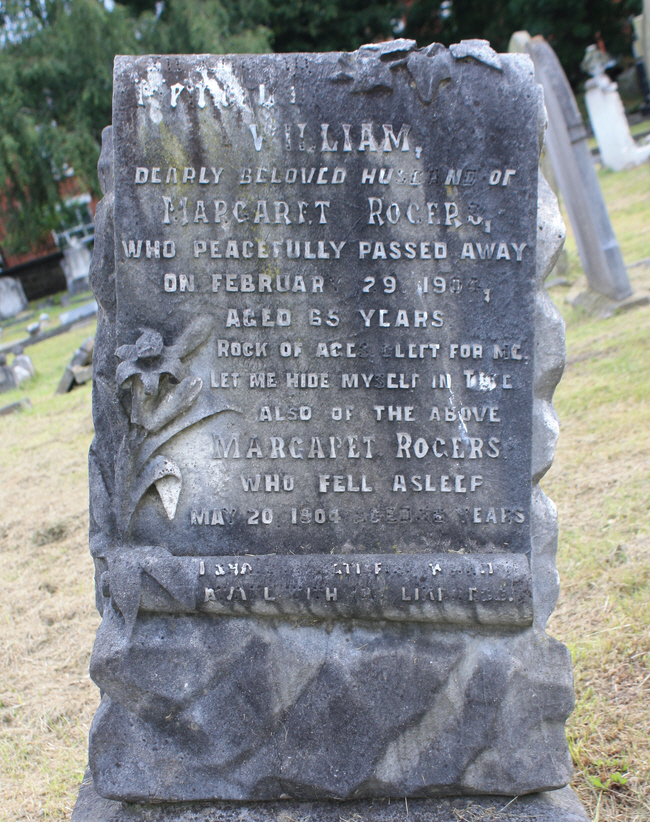 William died on February 29th.
---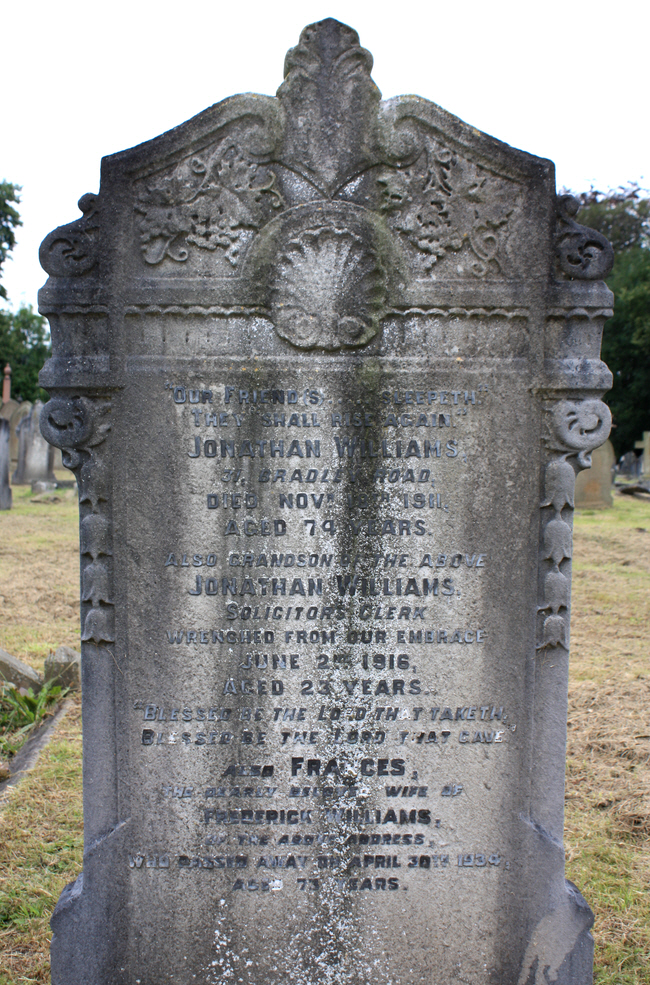 Jonathan Williams was a Solicitors Clerk.
---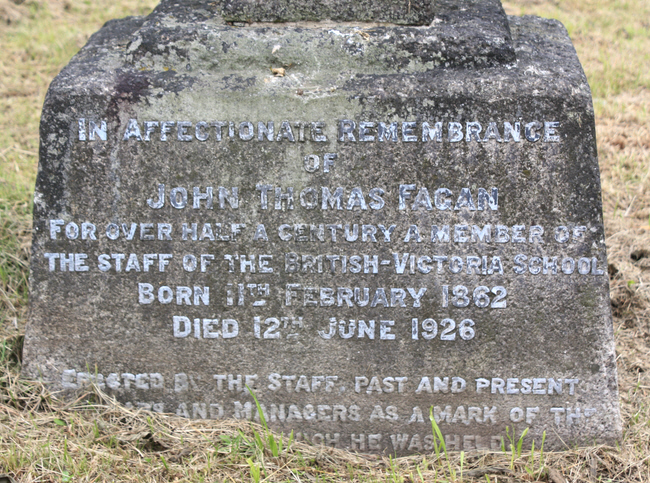 John Fagan worked at the British-Victoria School for over 50 years.
---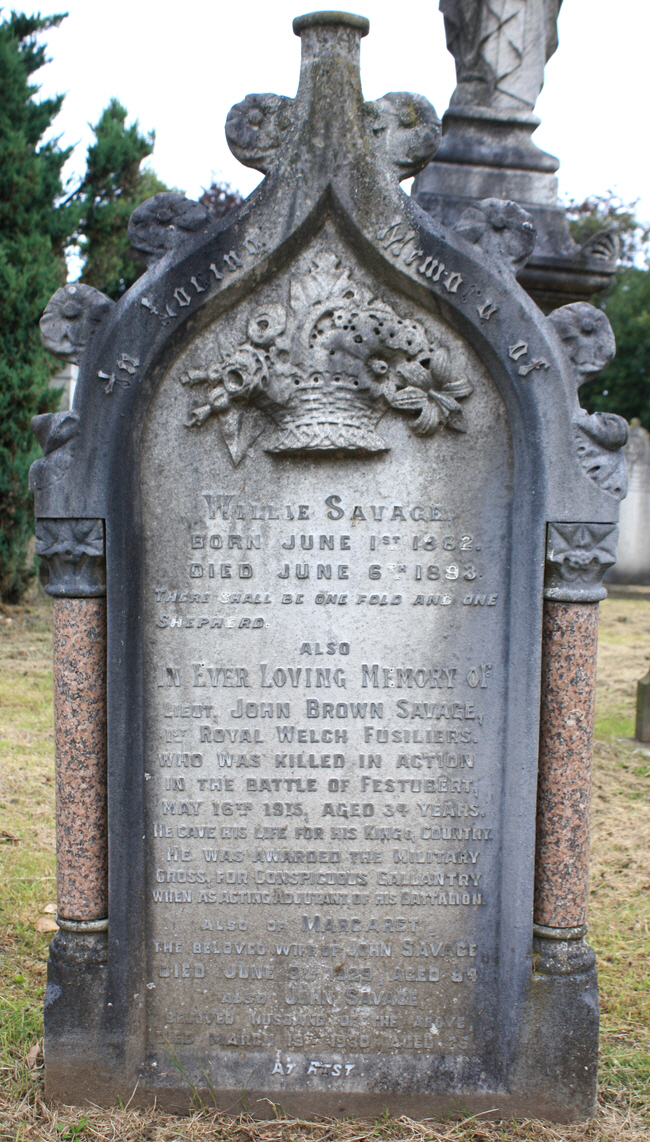 John Brown Savage was awarded the Military Cross.
---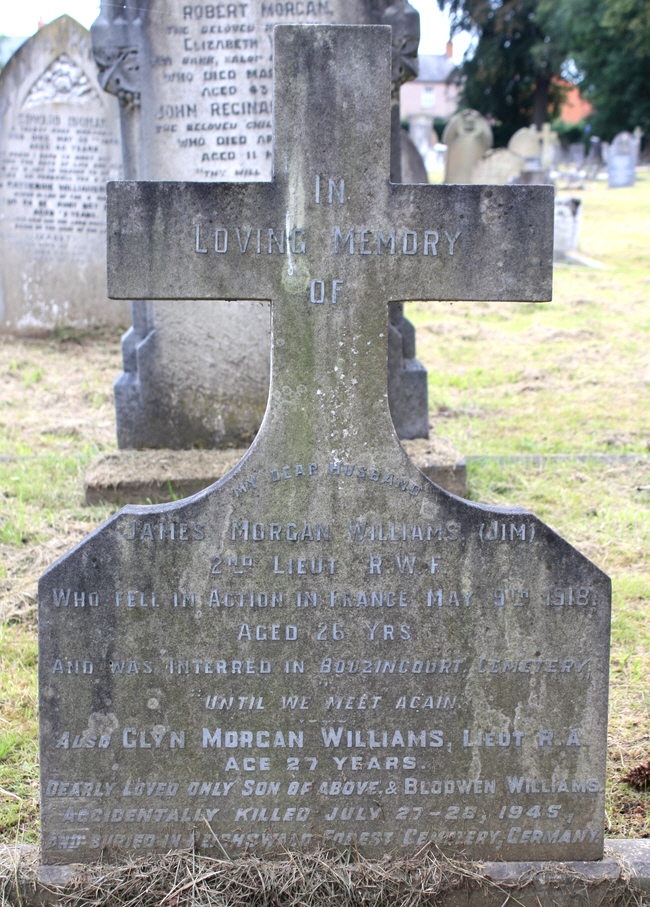 Two members of the same family who died under unfortunate circumstances - 27 years apart.
---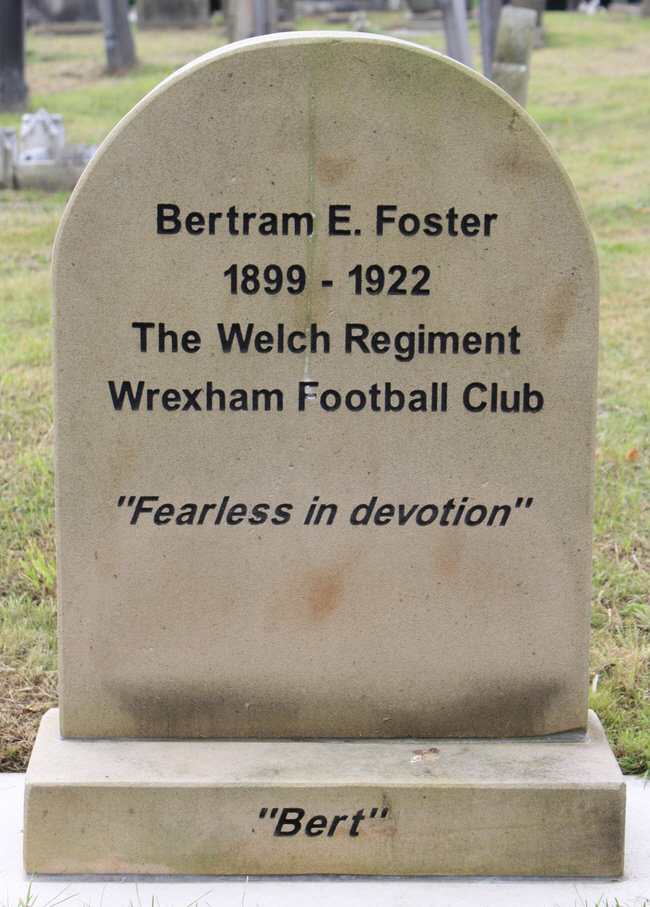 "Fearless in devotion".
---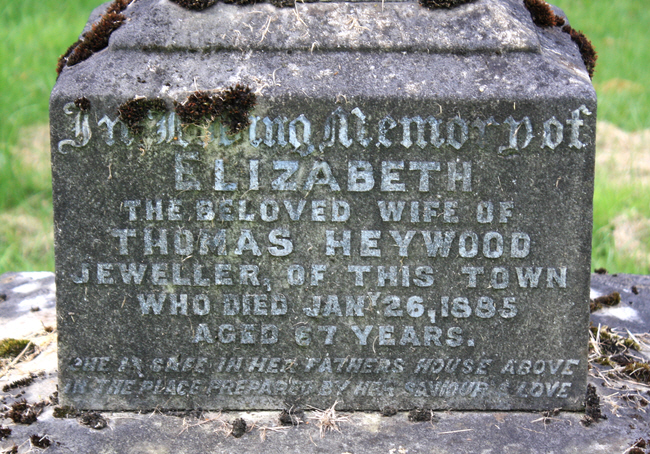 Thomas Heywood was a Jeweller.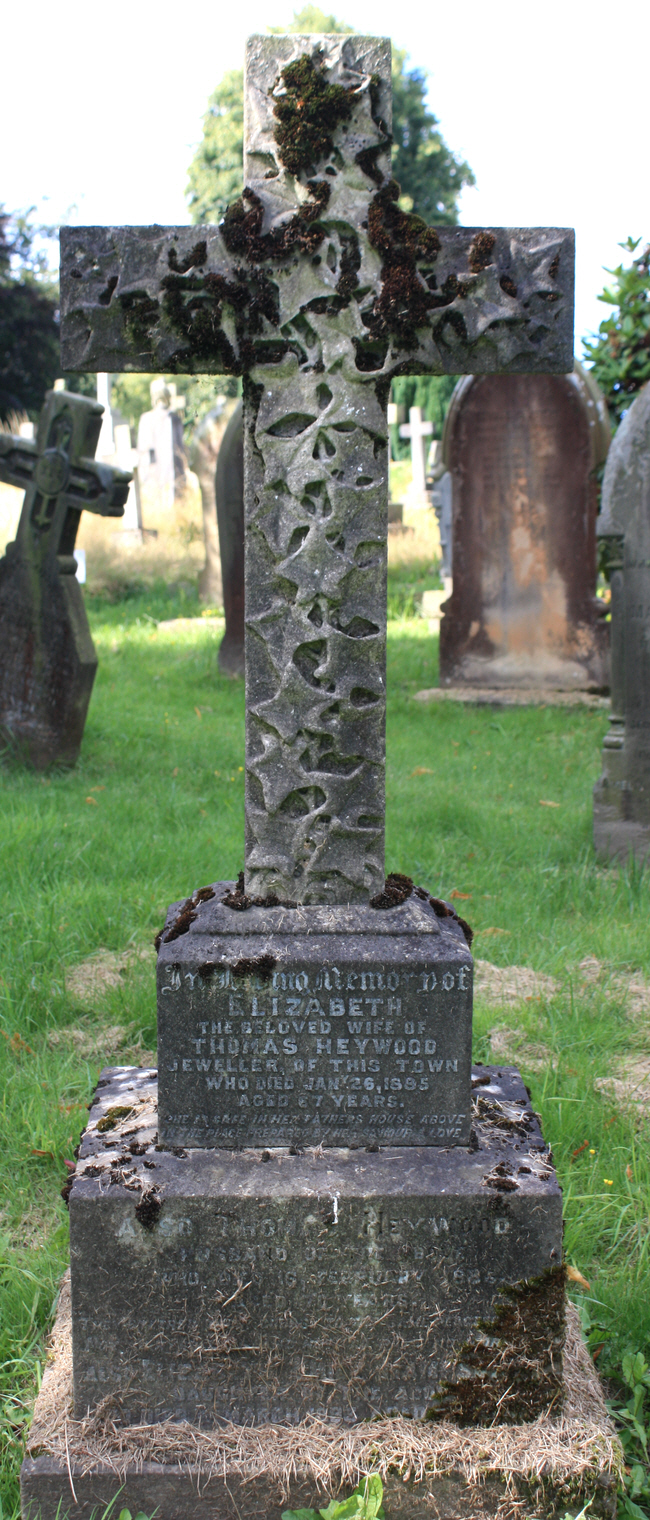 ---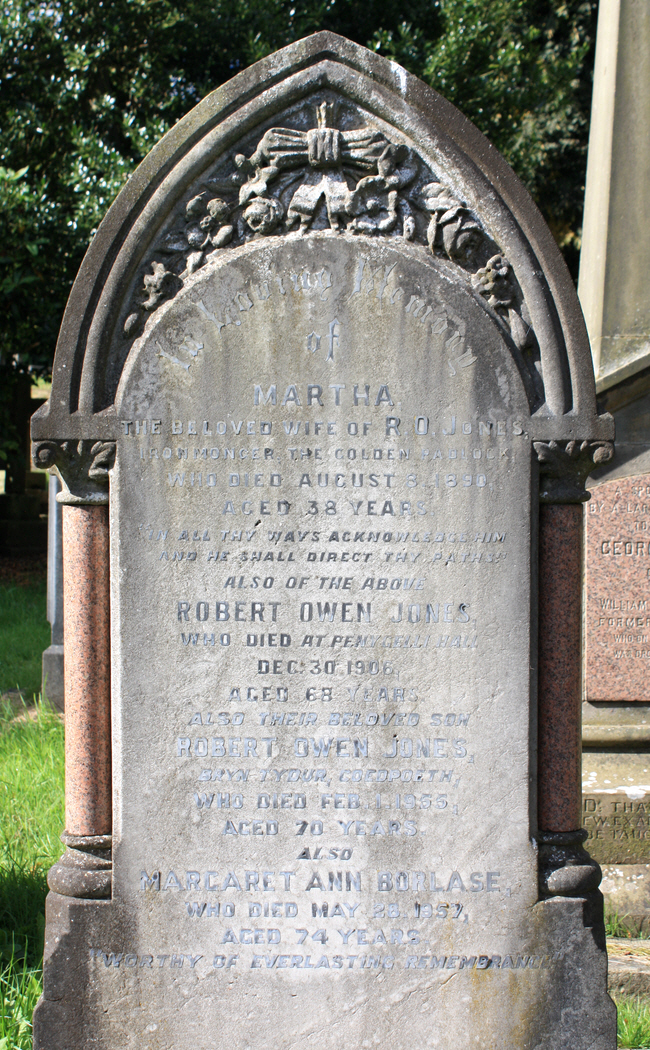 Robert Owen Jones was an Ironmonger.
---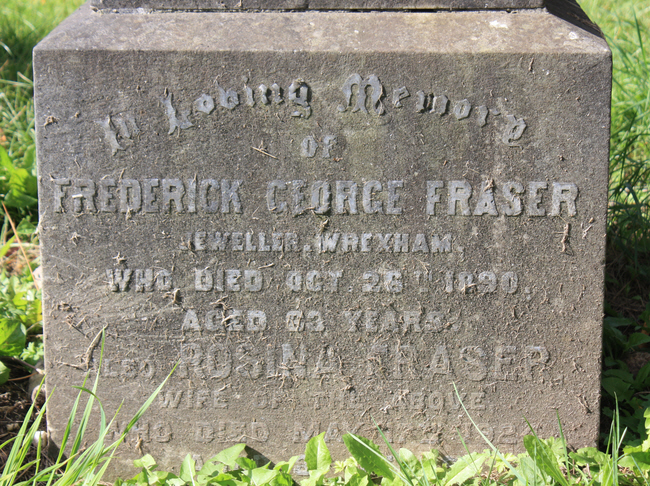 Frederick Fraser was a Jeweller.

---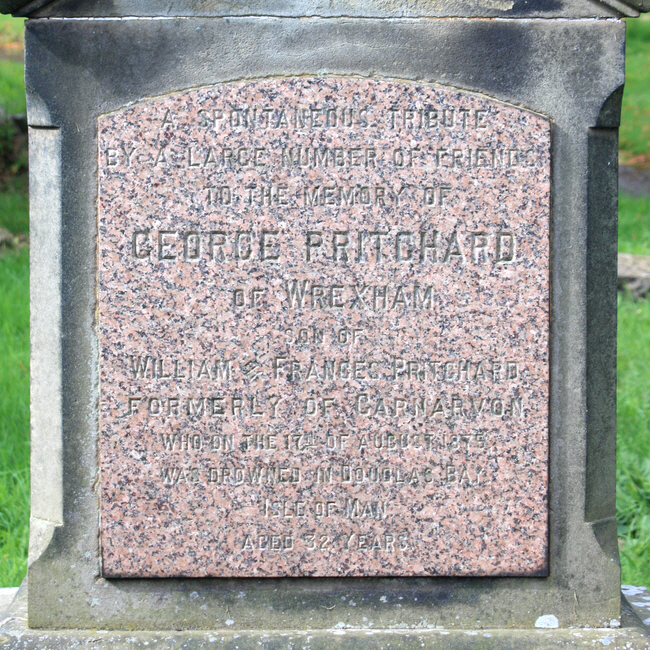 George Pritchard was "drowned in Douglas Bay".
---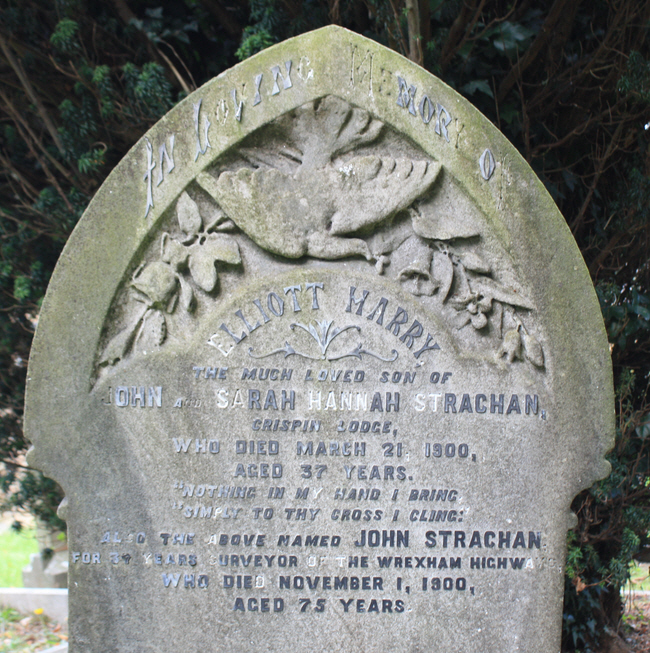 John Strachan was Surveyor of the Wrexham Highways.
---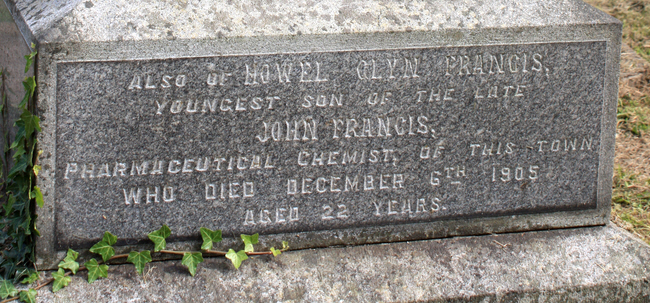 John Francis was a Pharmaceutical Chemist.
---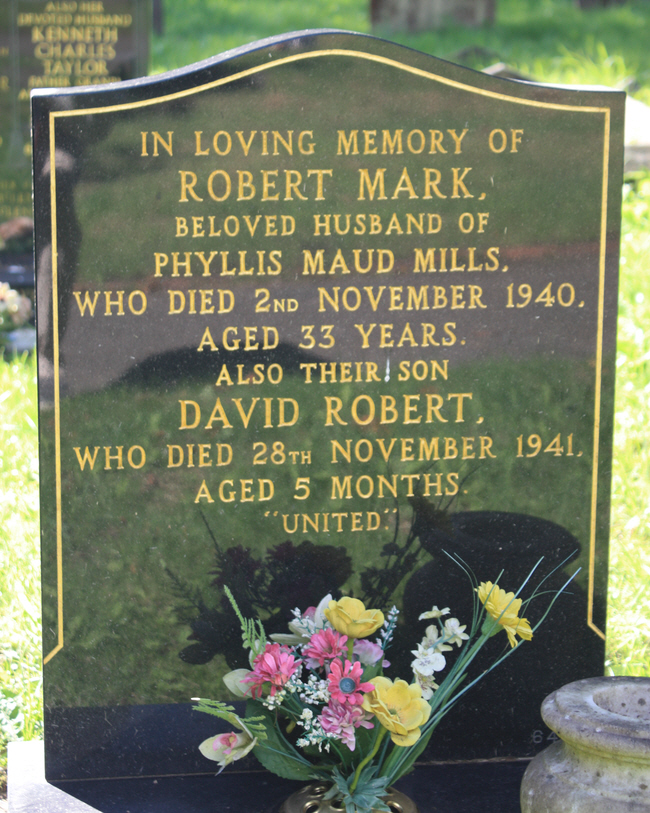 Robert Mark Mills died before his son was born..
---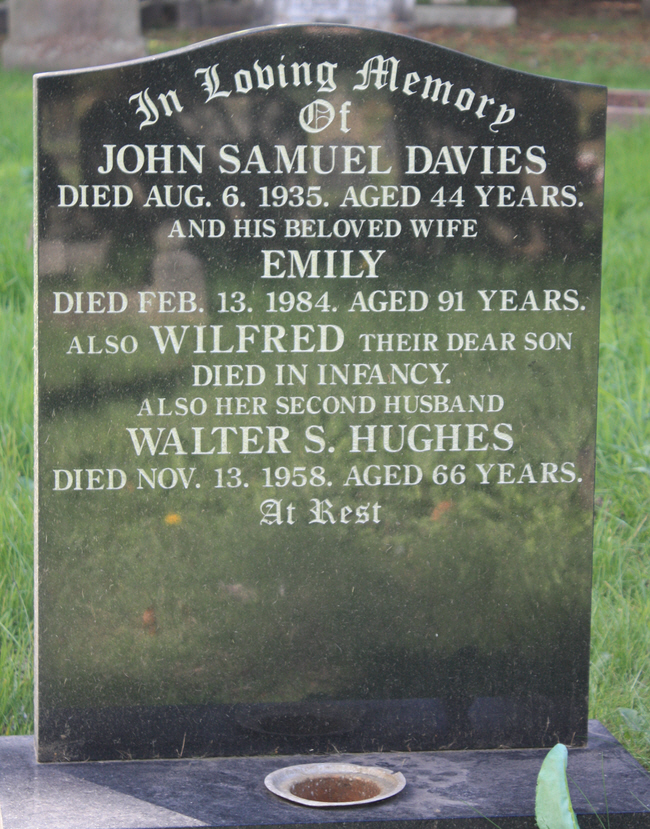 Emily had two husbands - both pre-deceased her.
---
Edward Wynn lost his life in the Gresford Colliery Disaster of 1934.
The Gresford Disaster occurred on 22 September 1934 at Gresford Colliery, Gresford near Wrexham, in north-east Wales when an explosion killed 266 men and boys. The cause was never proved but an inquiry found that a number of factors such as failures in safety procedures and poor mine management contributed to the disaster. Gresford remains one of Britain's worst coal mining disasters and mining accidents. Only eleven bodies were ever recovered.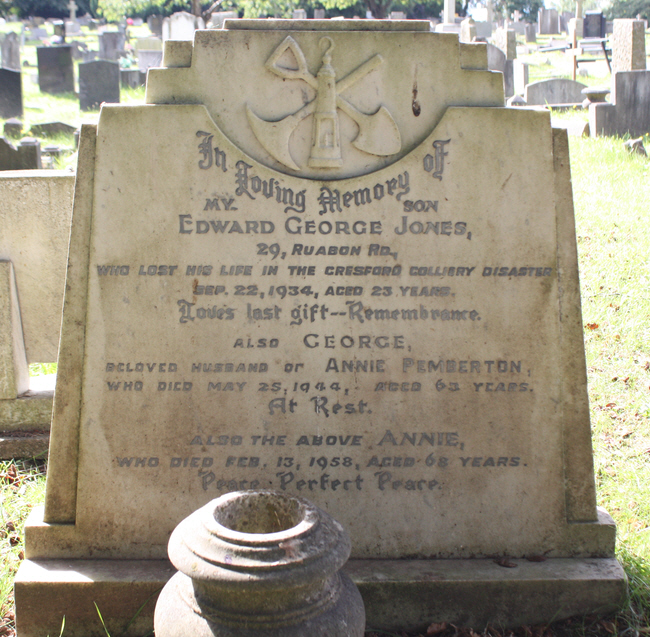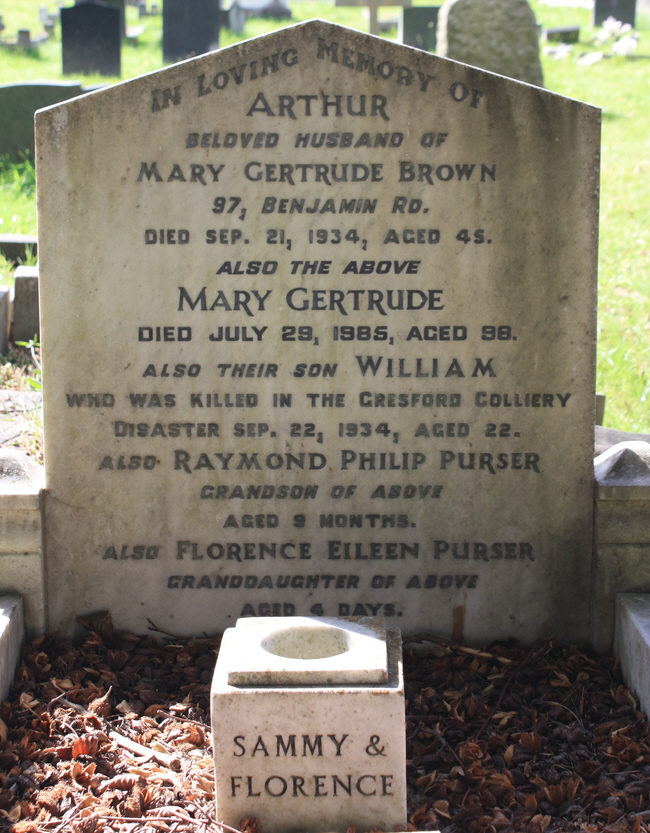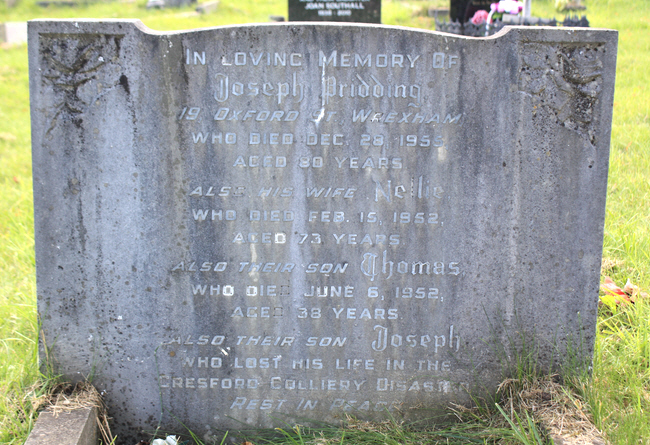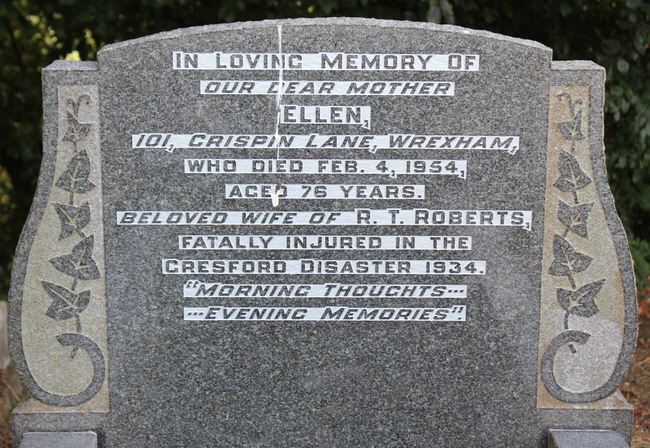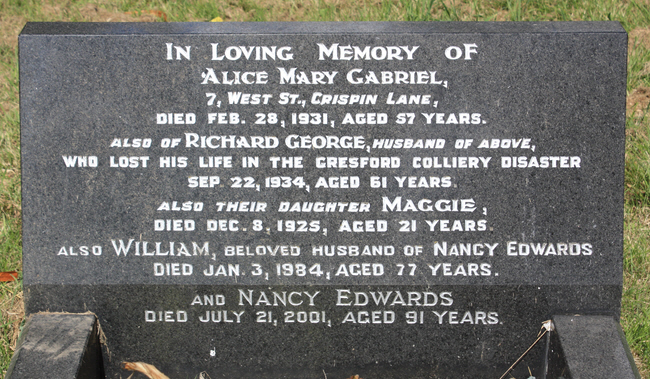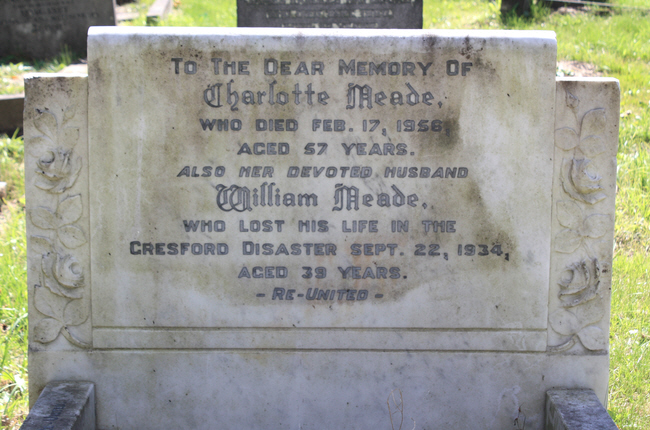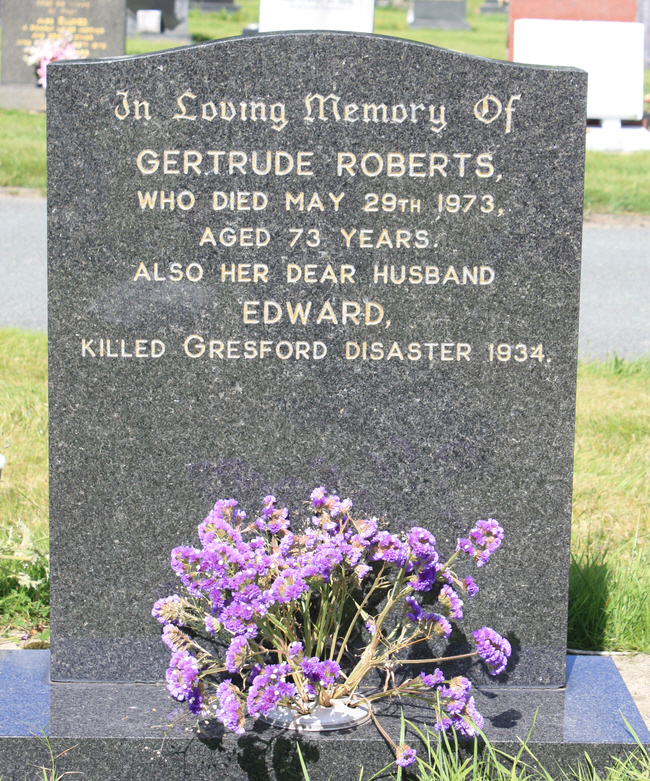 ---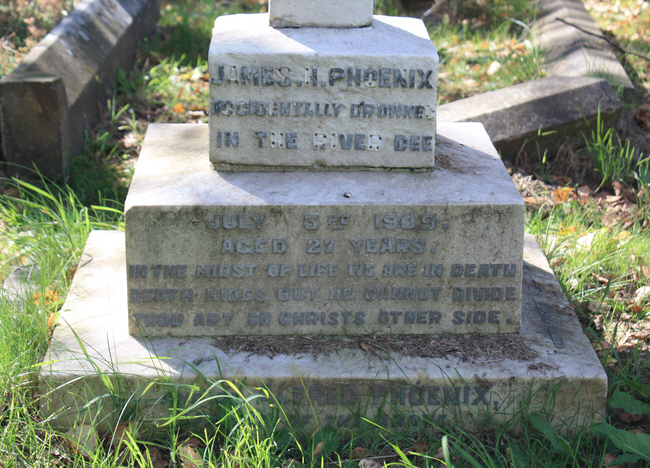 James was accidentally drowned in the River Dee".
---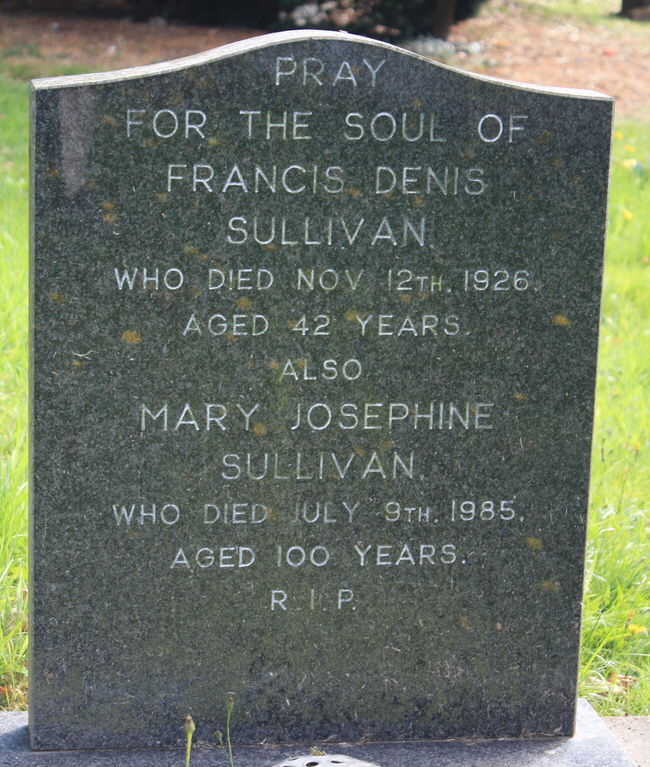 Aged 100.
---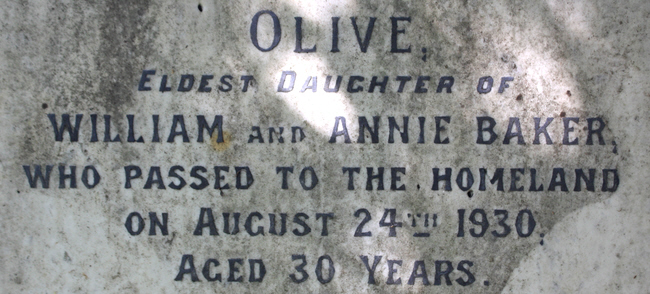 Olive, who "passed to the homeland".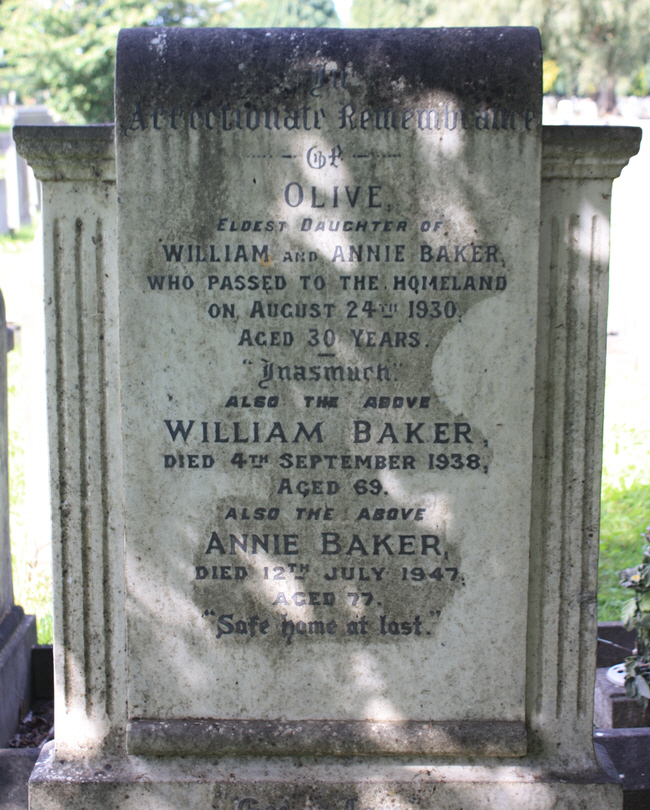 ---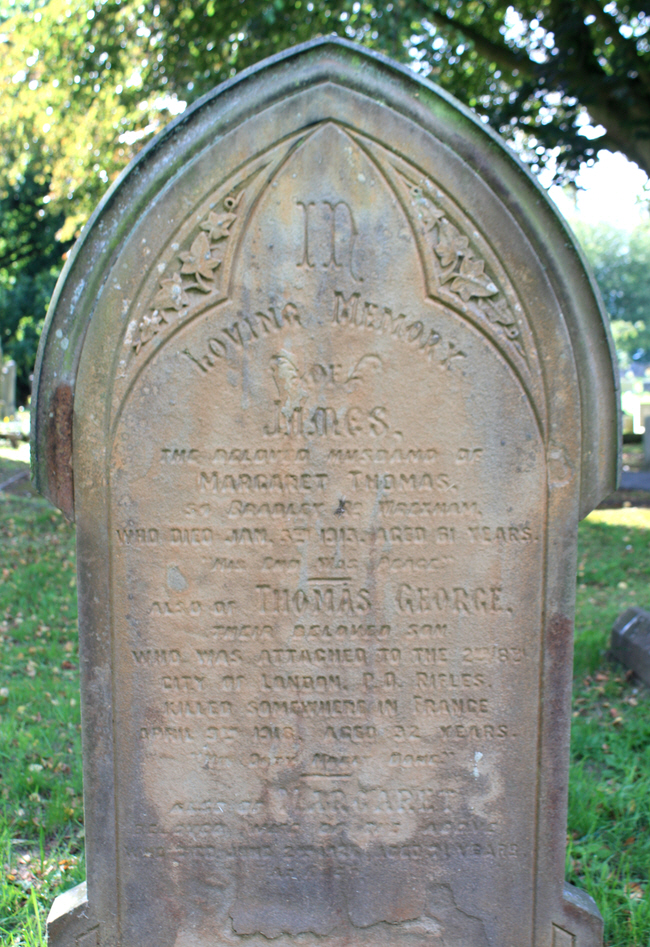 Thomas was killed "somewhere in France".
---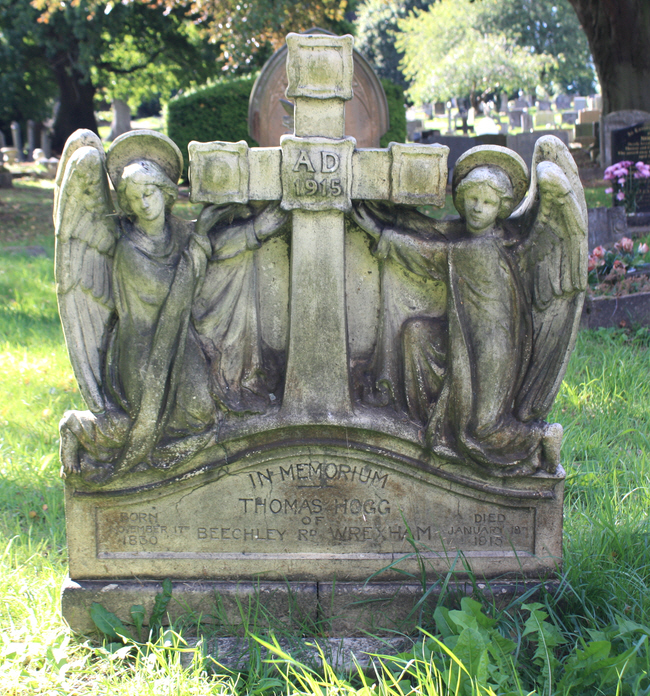 An unusually elaborate memorial to find in a municipal cemetery.
---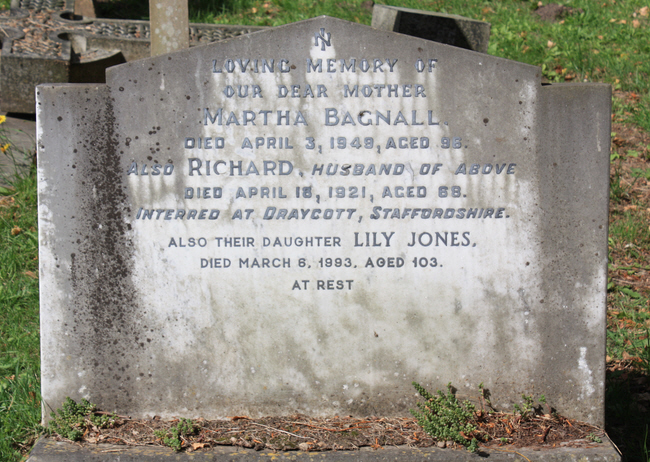 Aged 103.
---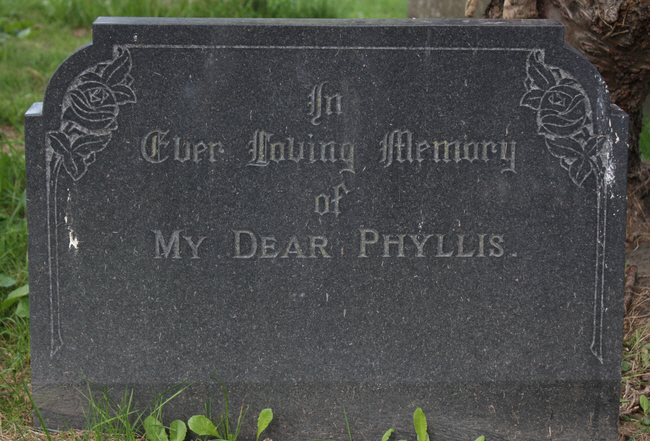 Neither the surname nor the date of death are reported.
---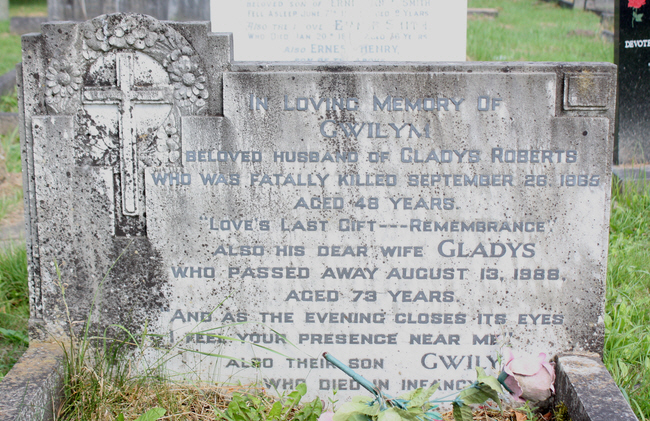 "Fatally killed" seems a strange choice of words..
---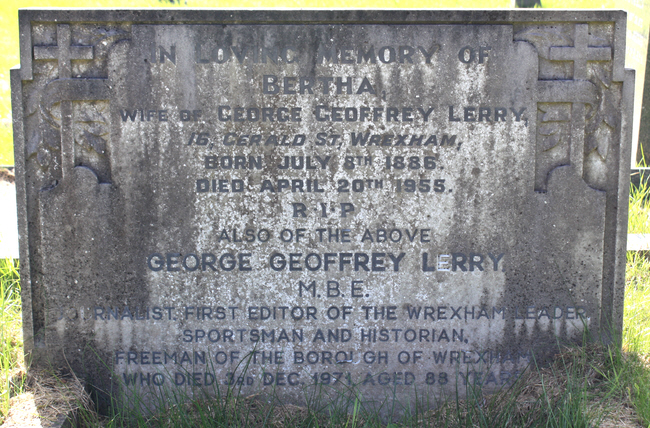 George Lerry was a Journalist and first Editor of the "Wrexham Leader"..
---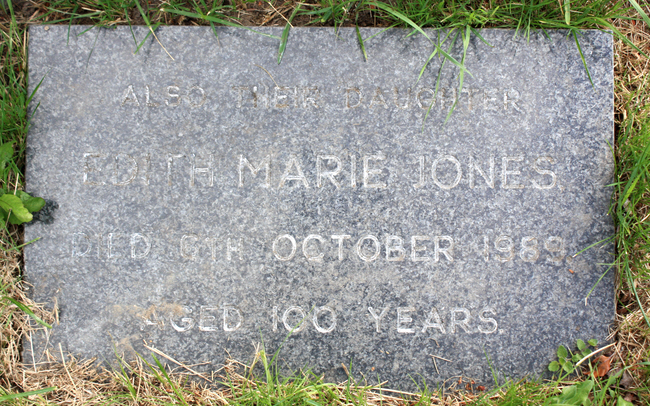 Aged 100.
---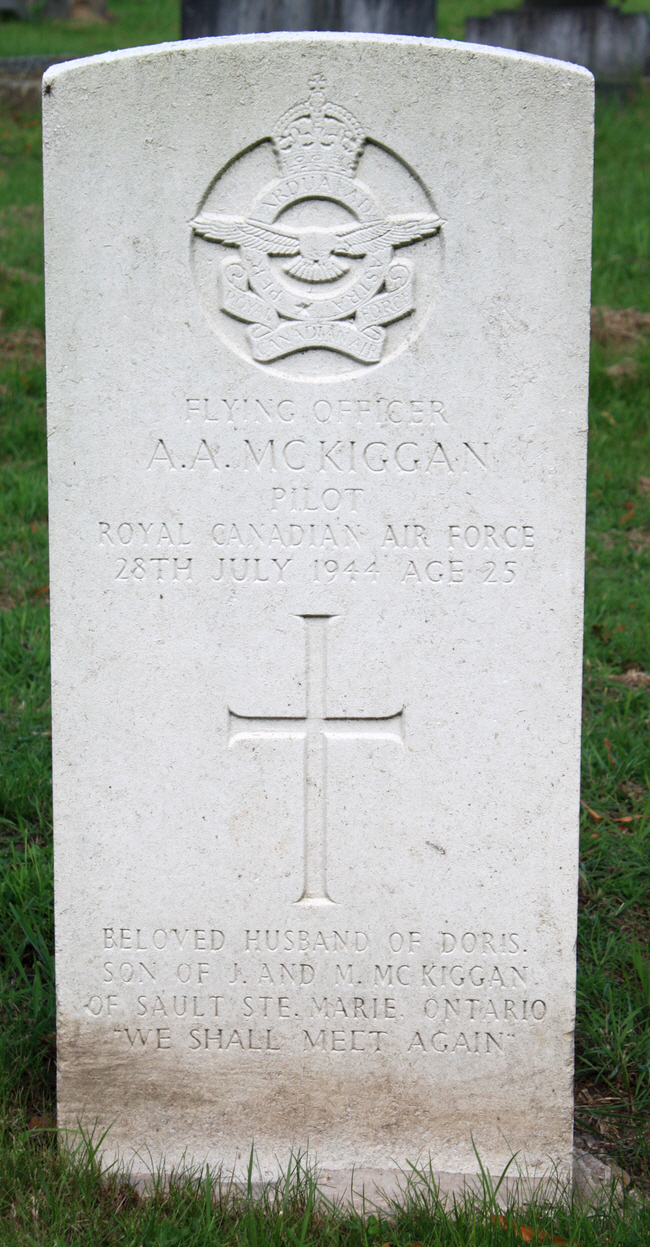 A Canadian Pilot buried a long way from home.
---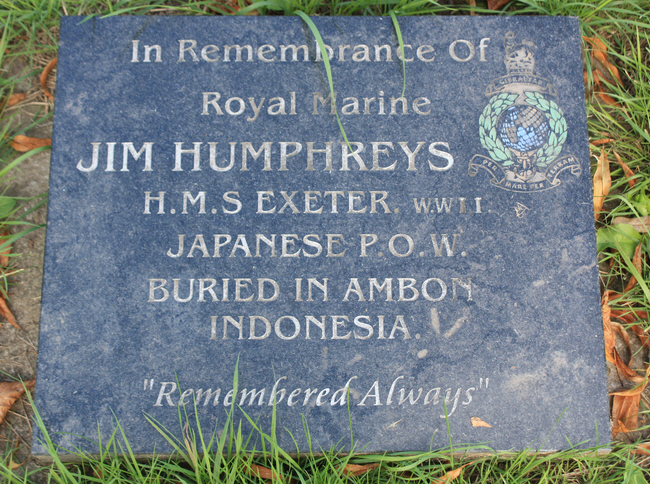 Jim Humphreys died while a Prisoner of War of the Japanese.
---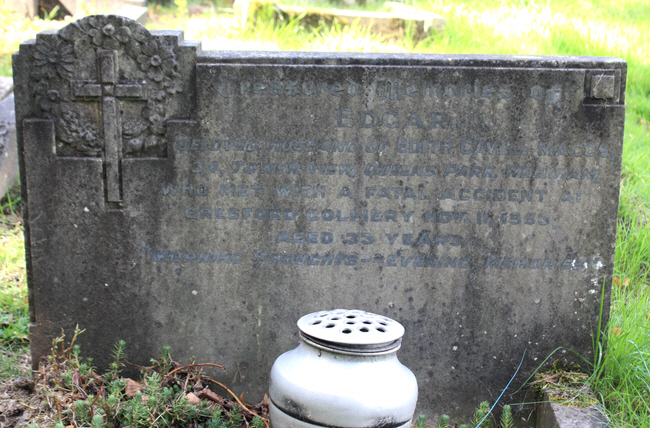 Edgar died in a colliery accident.
---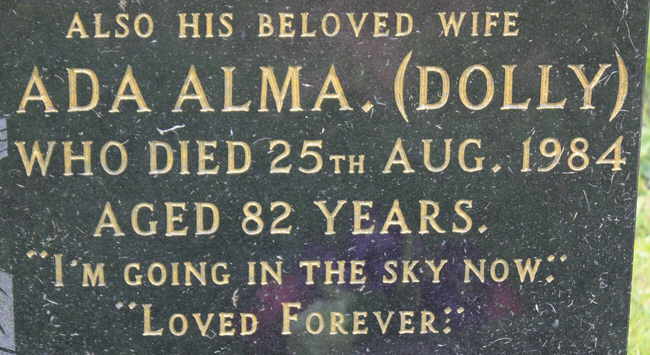 "I'm going in the sky now".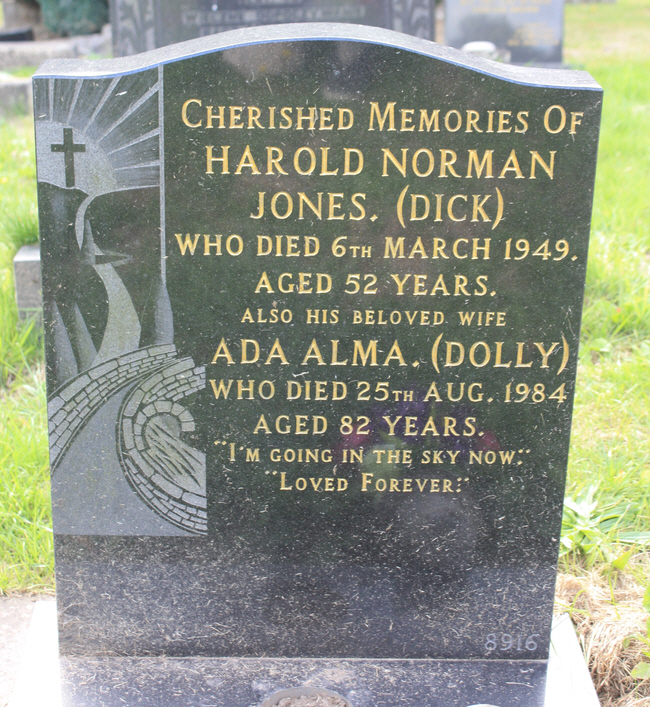 ---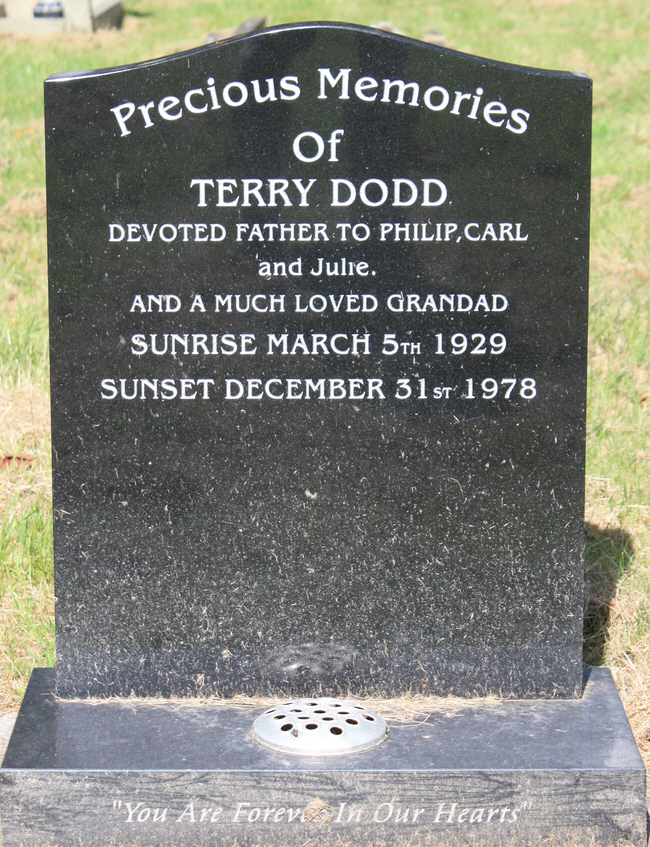 "Sunrise" and "Sunset" have been used rather than "Born" and "Died".
---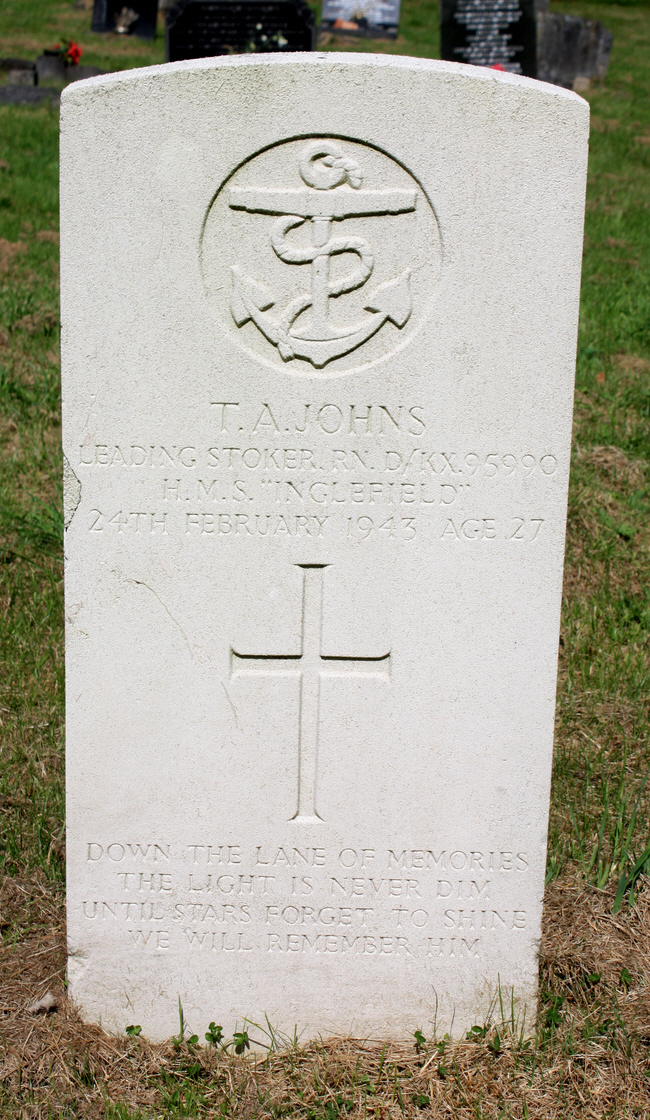 HMS Inglefield was an I-class destroyer leader built for the Royal Navy that served during World War II. She was the navy's last purpose-built flotilla leader.
---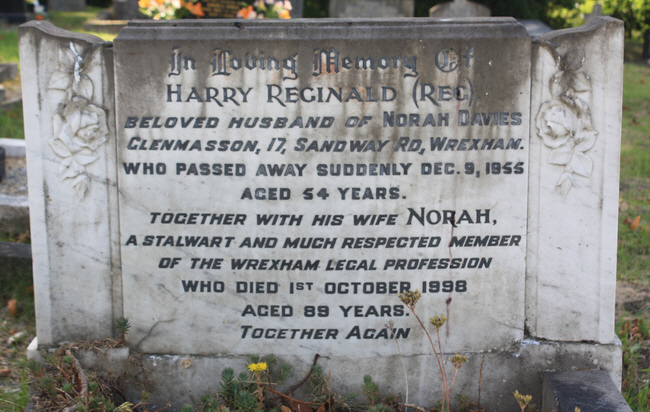 Harry Davies was a "stalwart and much respected member of the Wrexham legal profession".
---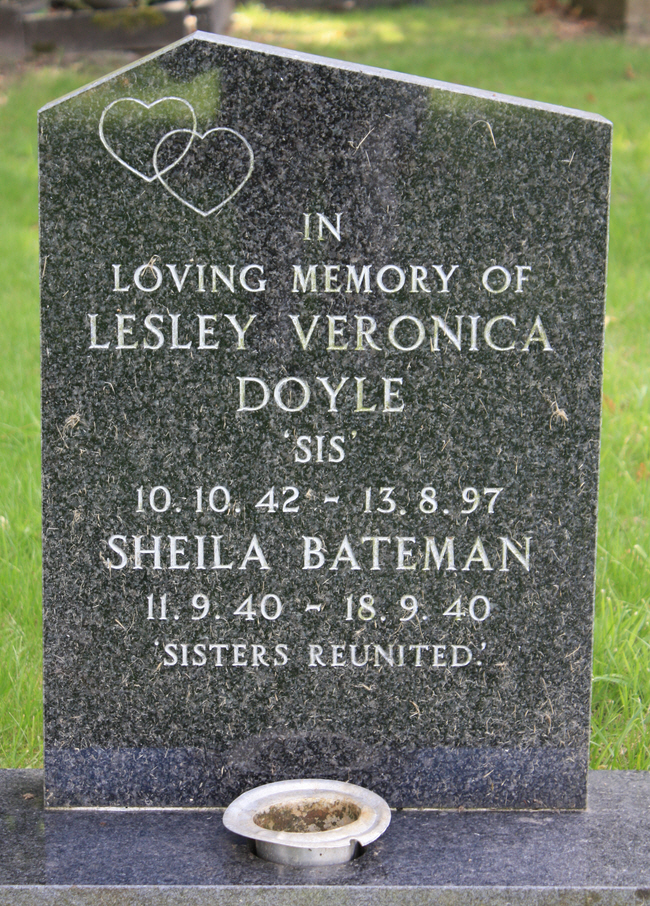 Two sisters, who never met, who died nearly 57 years apart.
---
Aged 101.
---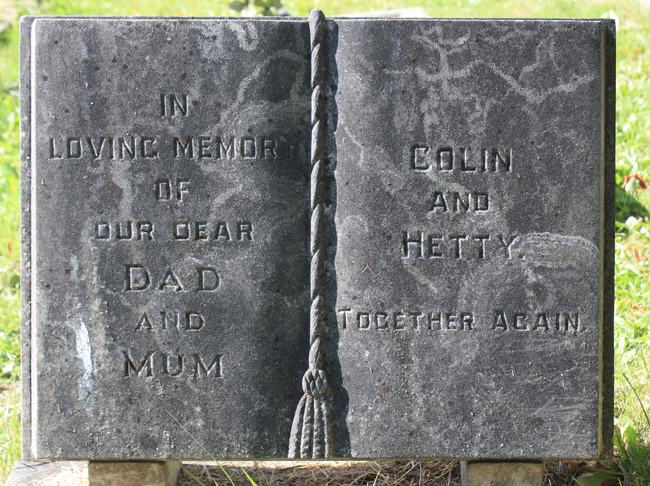 Another memorial with no surname or date of death.
---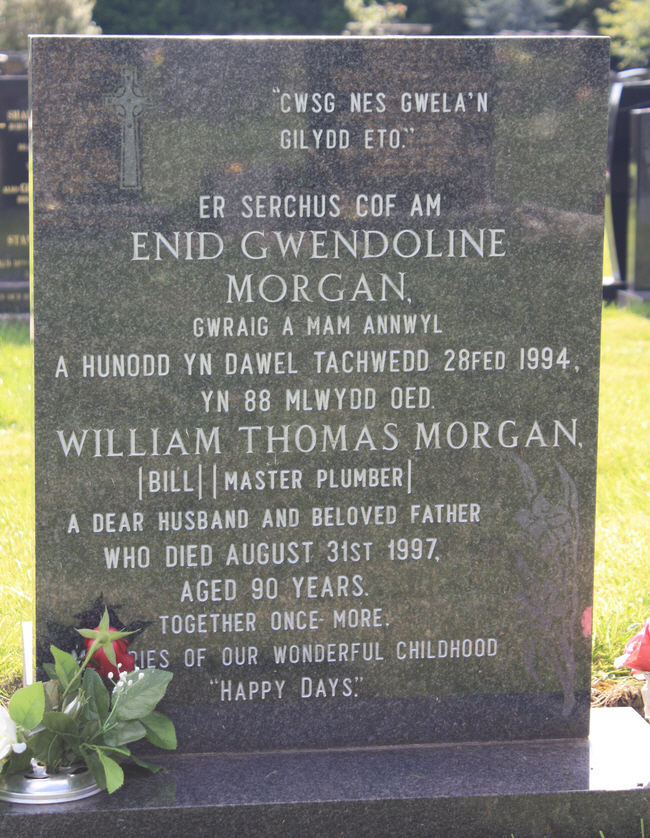 William was a Master Plumber.
---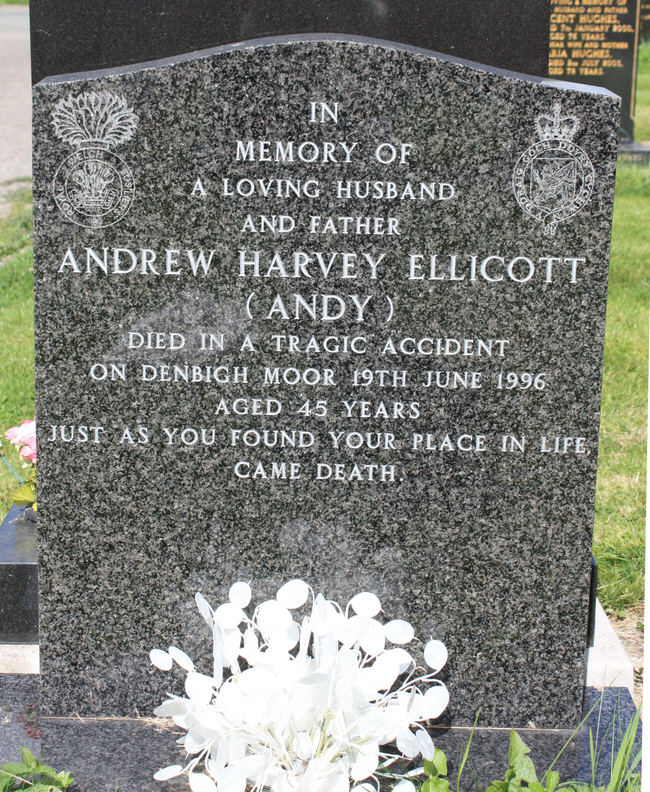 Andrew died in a "tragic accident on Denbigh Moor".
---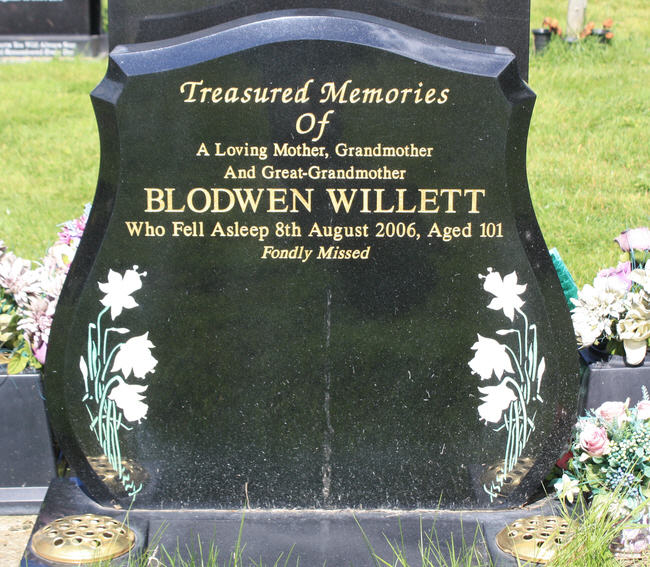 Aged 101.
---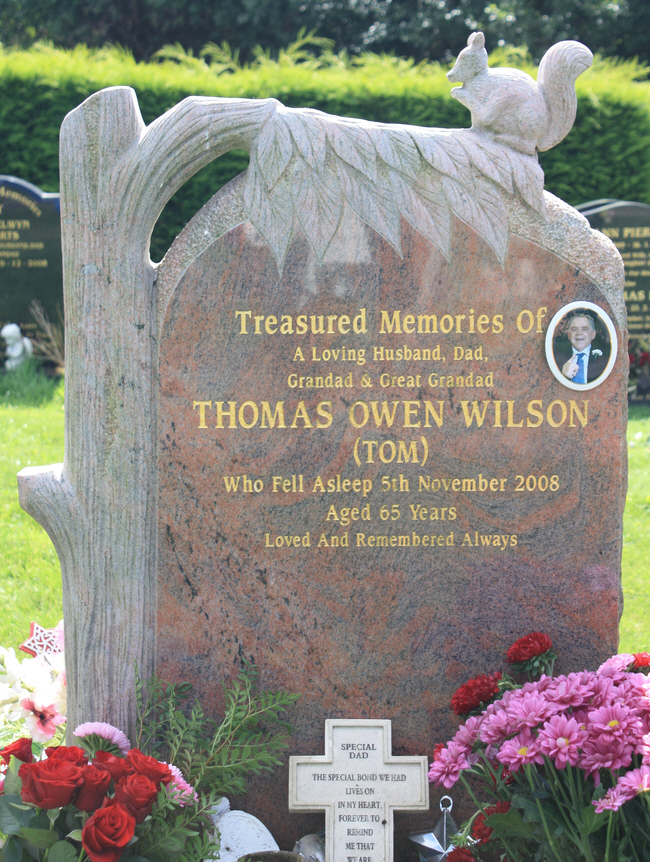 A memorable design incorporating a squirrel.
---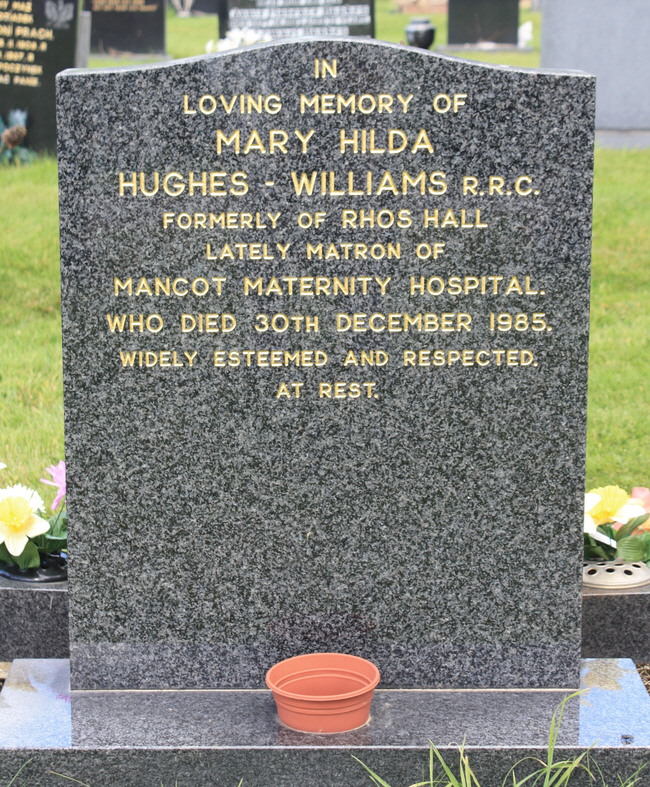 Mary was the Matron of Mancot Maternity Hospital.
---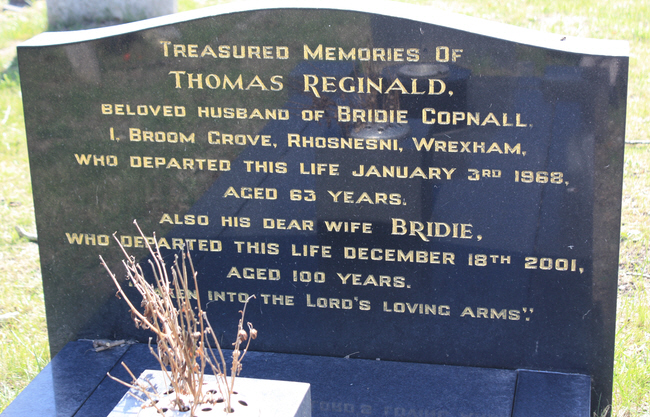 Aged 100.
---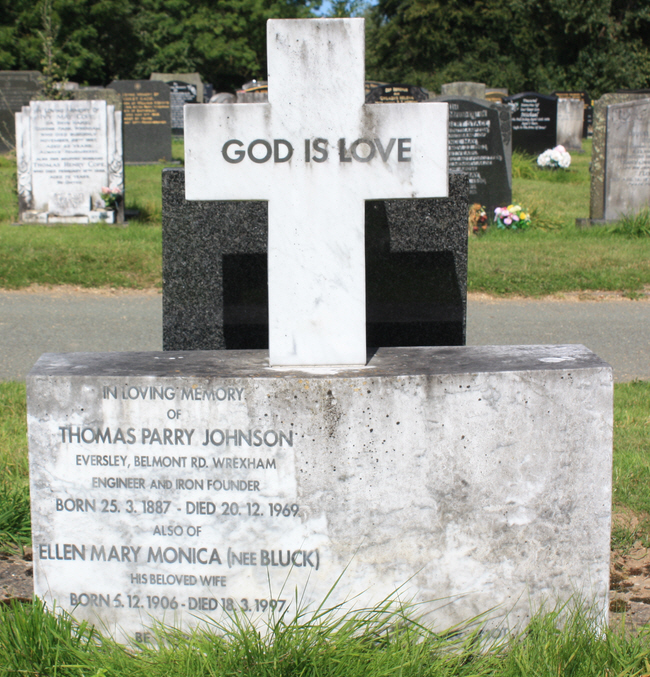 Thomas was an Engineer and Iron Founder.
---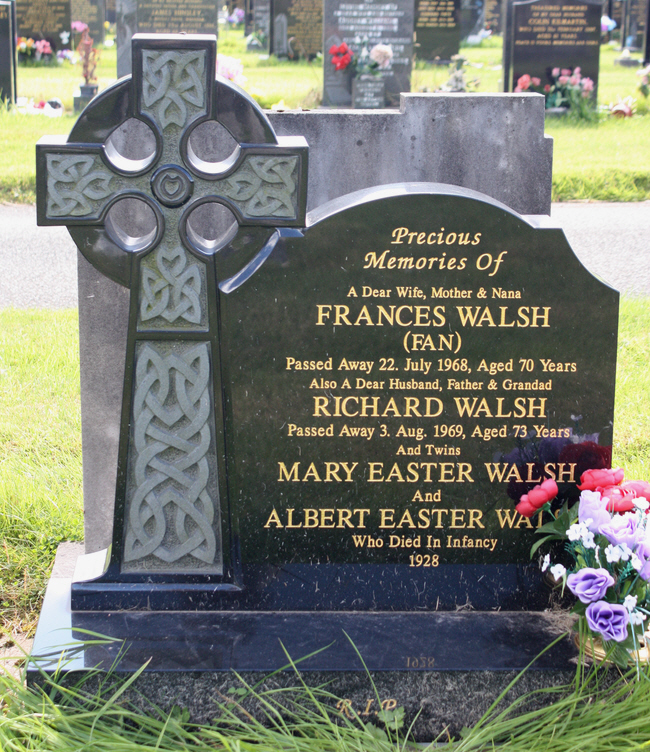 Mary and Albert were twins who died in infancy.
---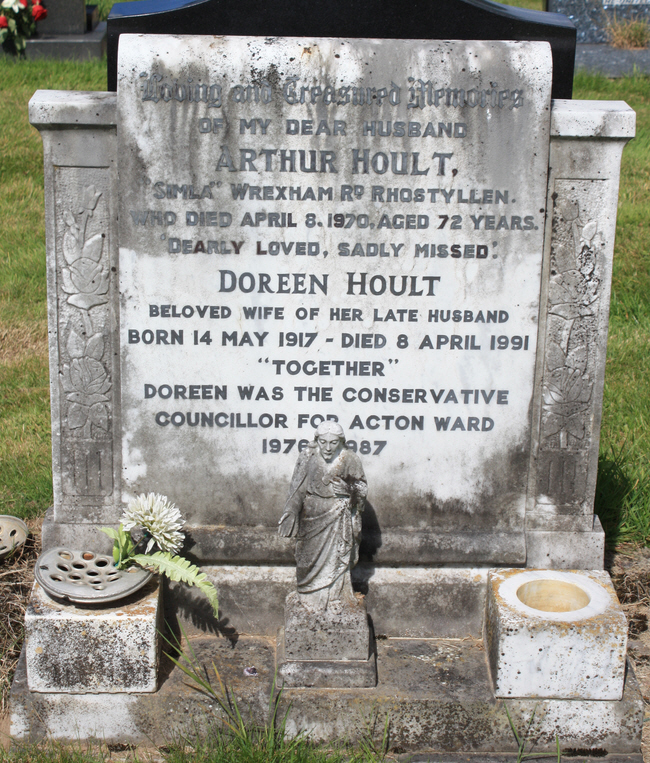 Doreen was the Conservative Councillor for Acton Ward.
---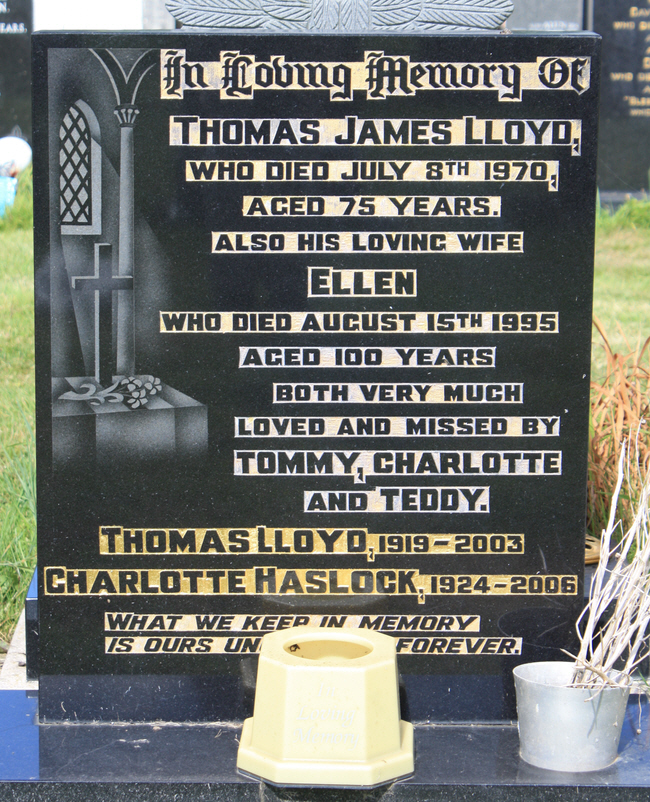 Aged 100.
---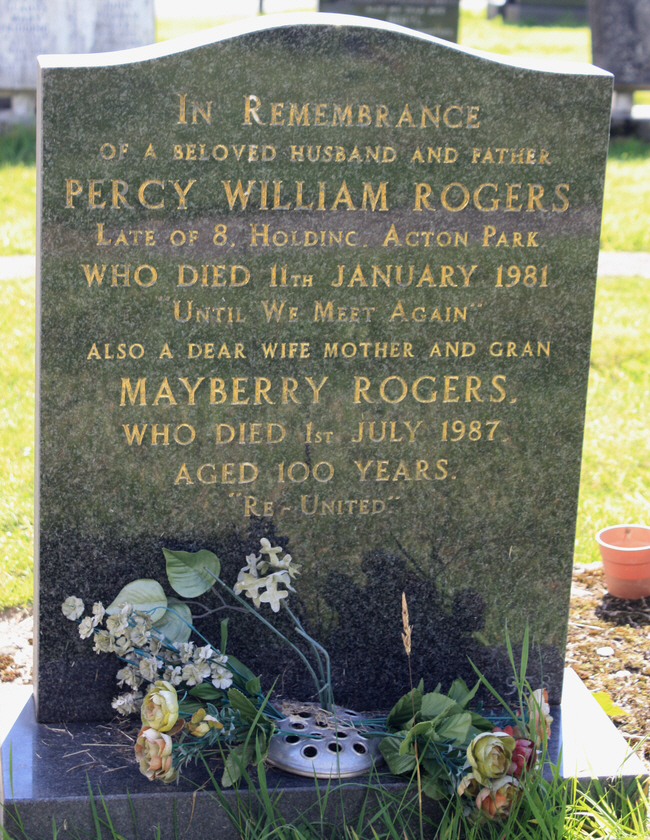 Aged 100.
---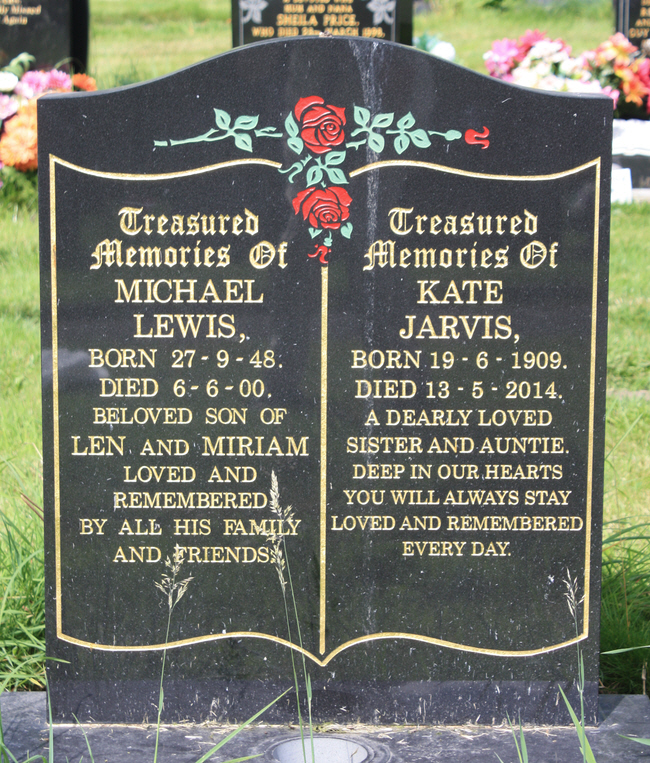 Aged 104.
---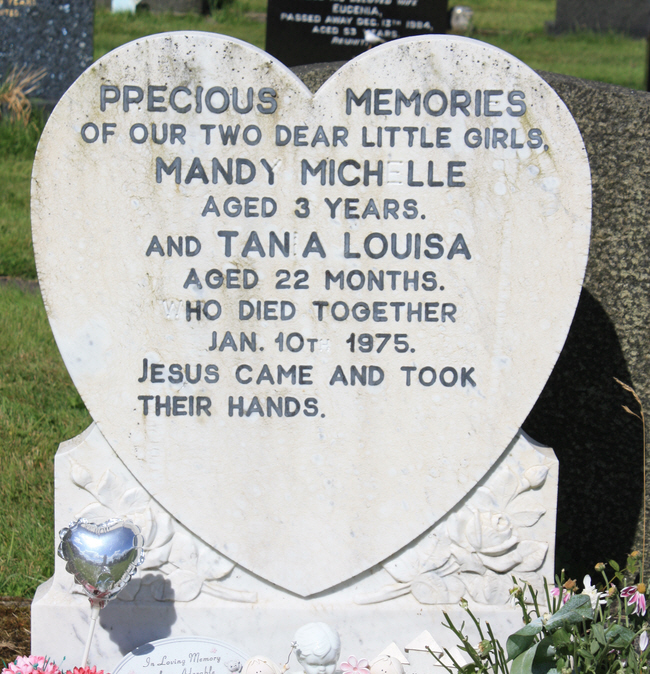 Two young siblings who died together.
---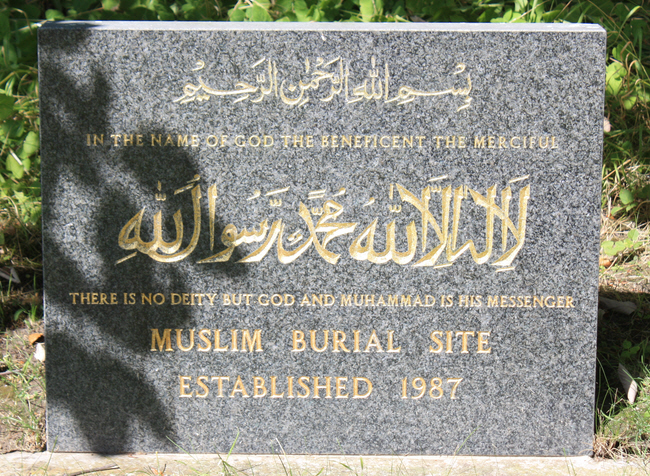 A small section of the site was reserved for Muslim burials.
---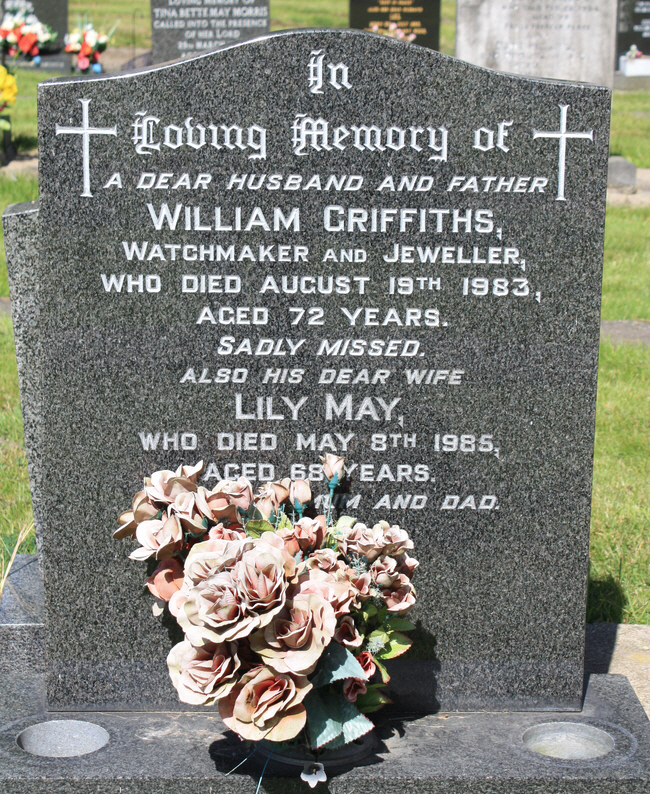 William was a Watchmaker and Jeweller.
---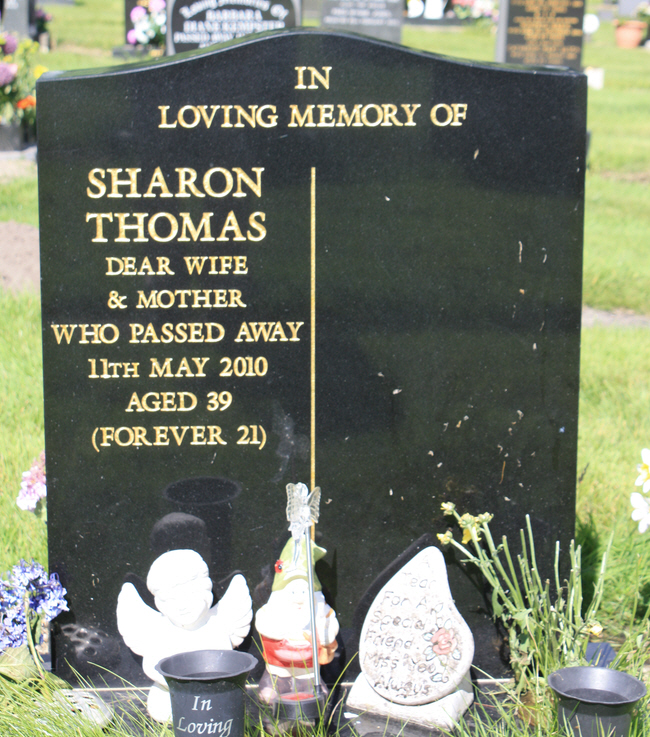 "Forever 21".
---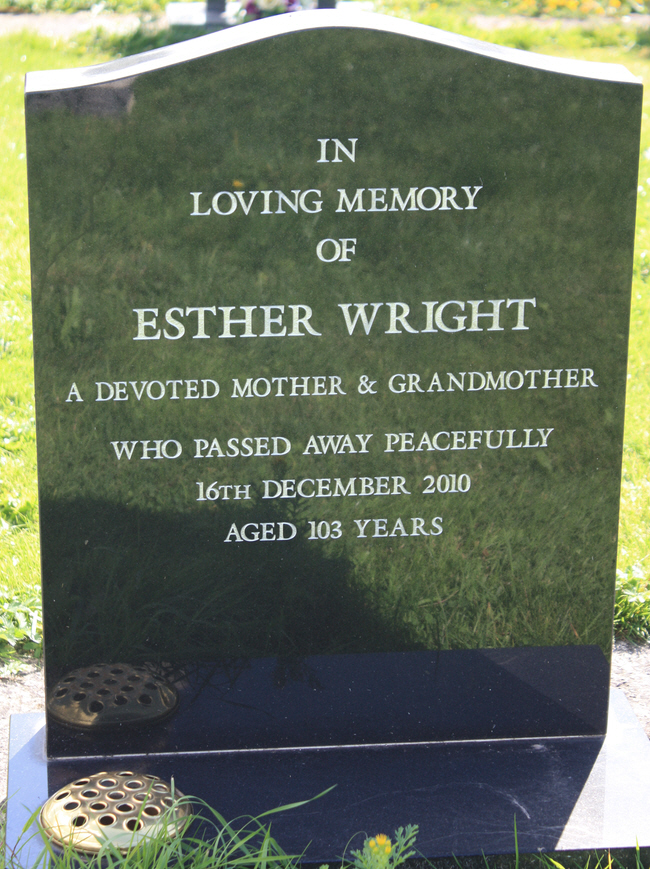 Aged 103.
---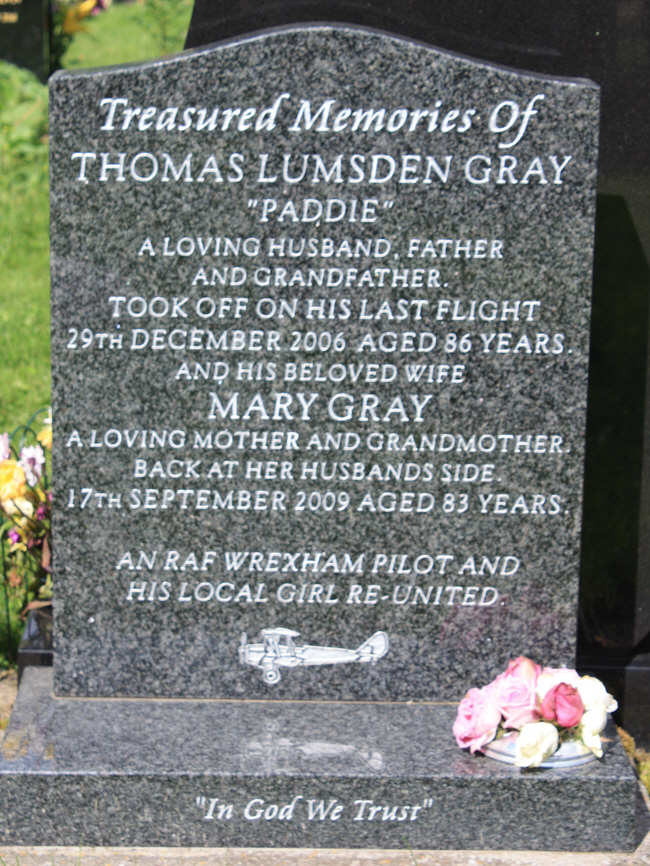 "Took off on his last flight"
---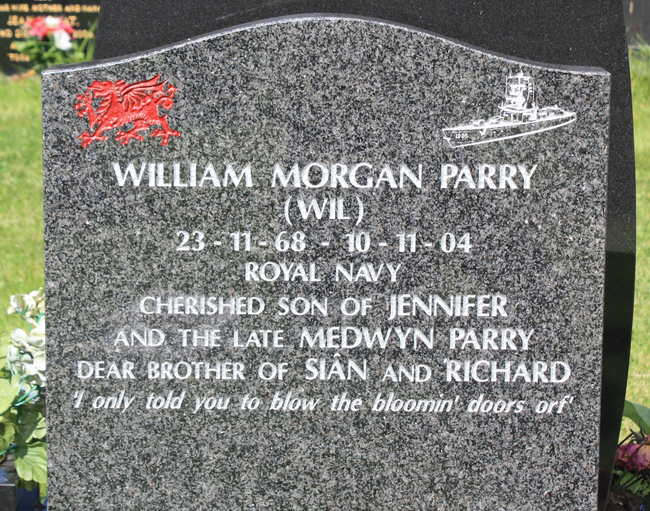 "I only told you to blow the bloomin' doors orf".
---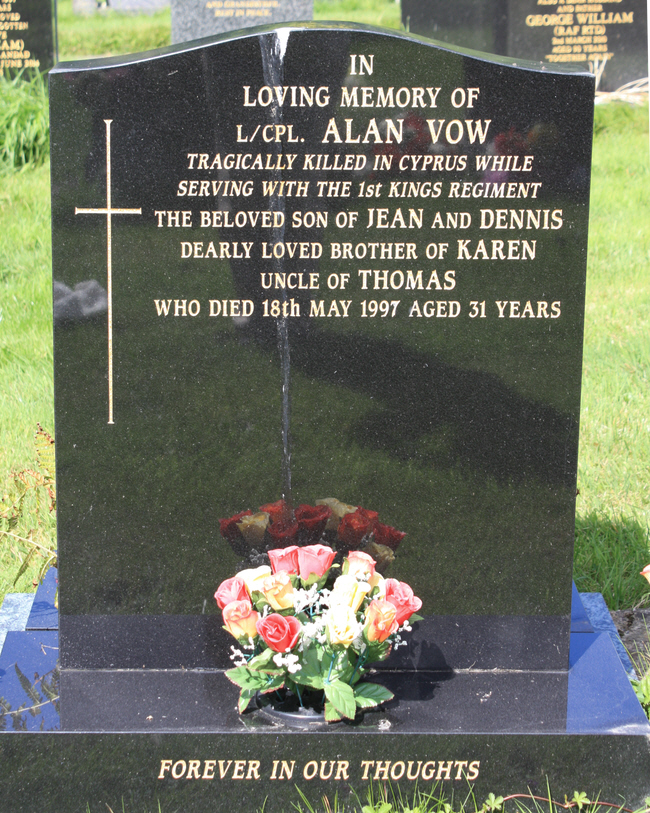 Alan Vow was killed in Cyprus while serving in the 1st Kings Regiment.
---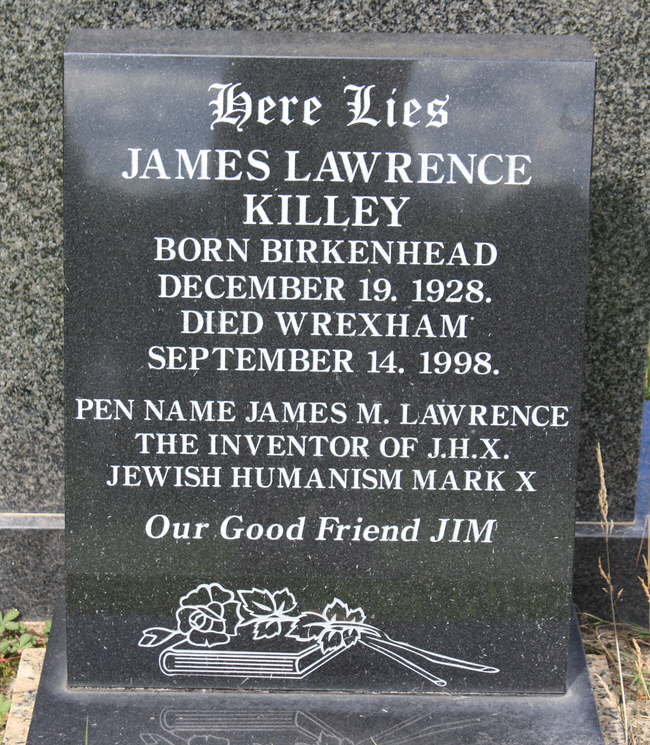 James was the inventor of Jewish Humanism
---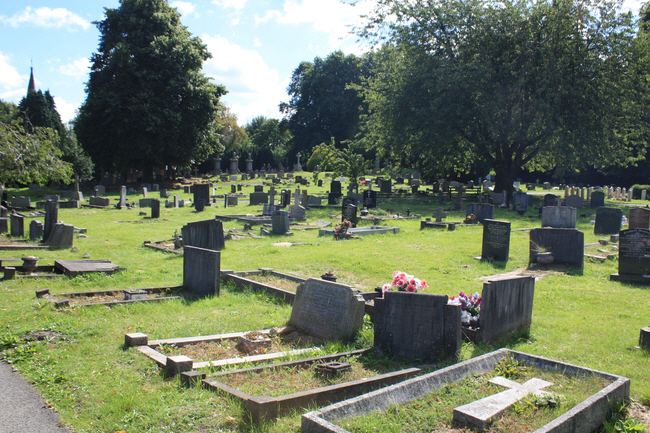 More general views of the cemetery.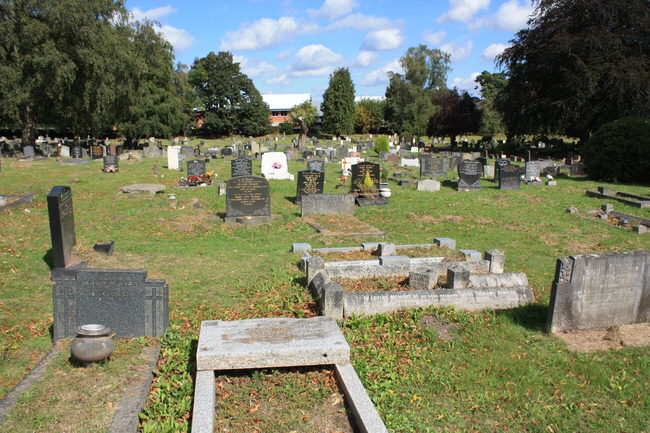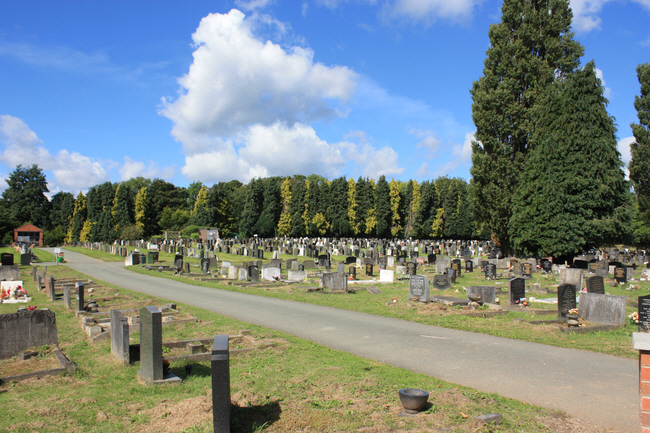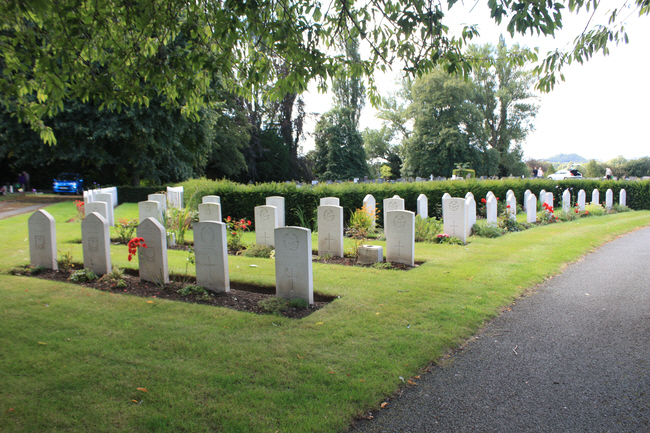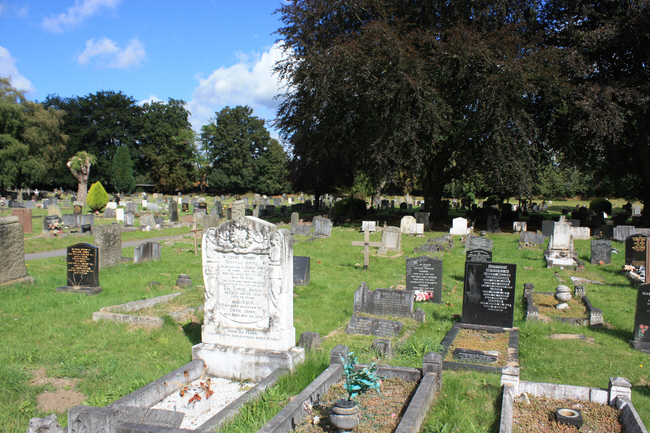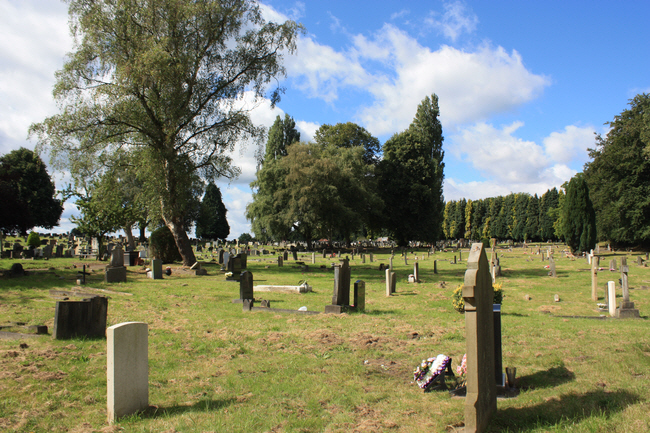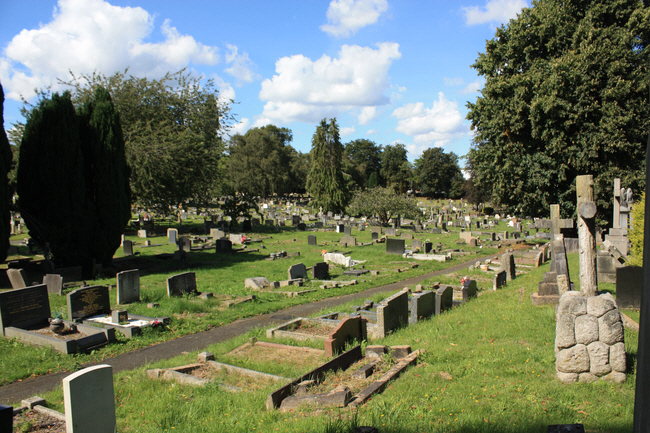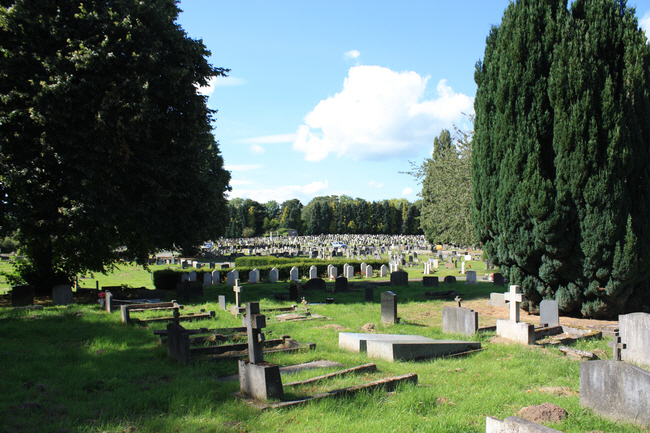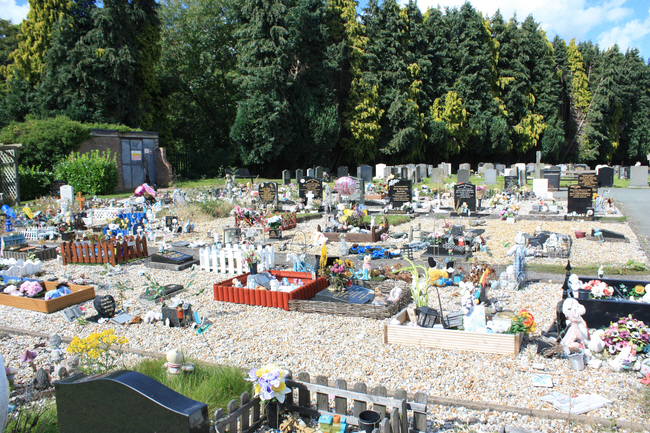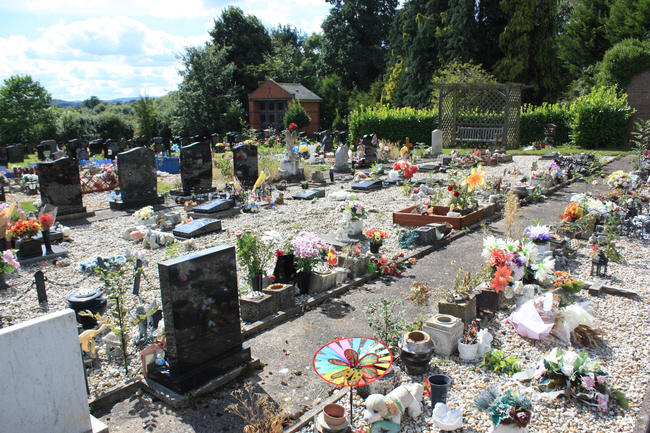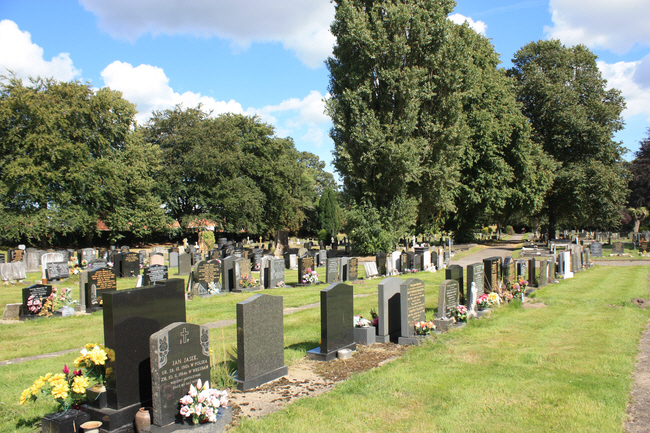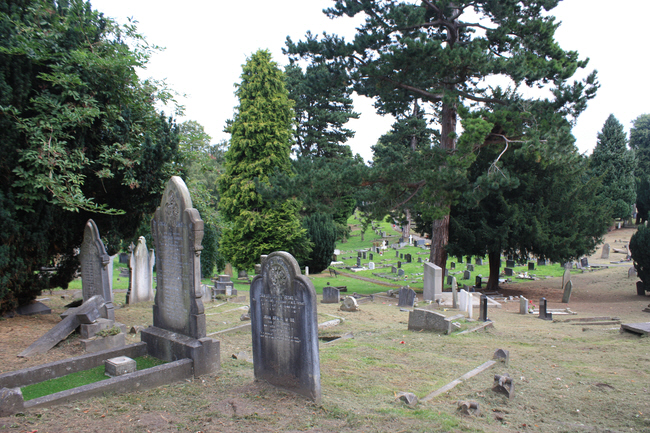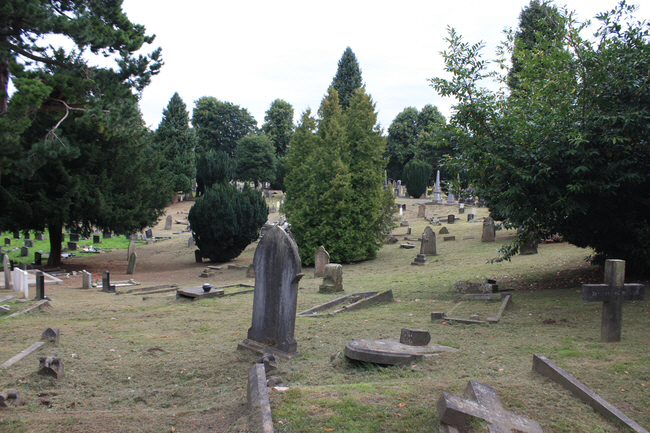 ---
Claire Christine Nicholson and Martin Piers Nicholson - Ticklerton (Shropshire) and Daventry (Northhamptonshire), United Kingdom.
This page was last updated on August 29th 2016.