Martin Nicholson's Cemetery Project
Wythall Cemetery, Wythall, Worcestershire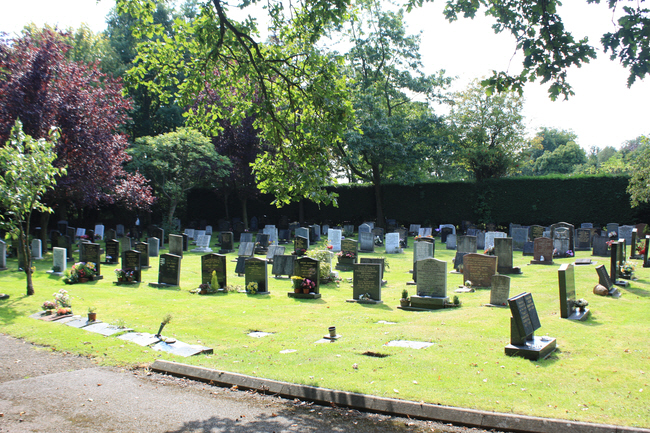 Two general views.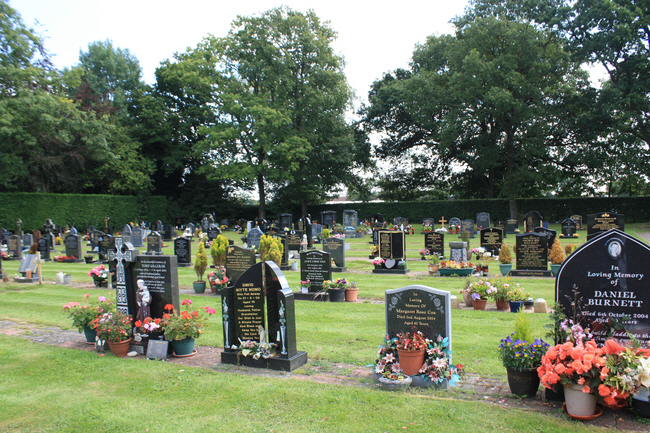 ---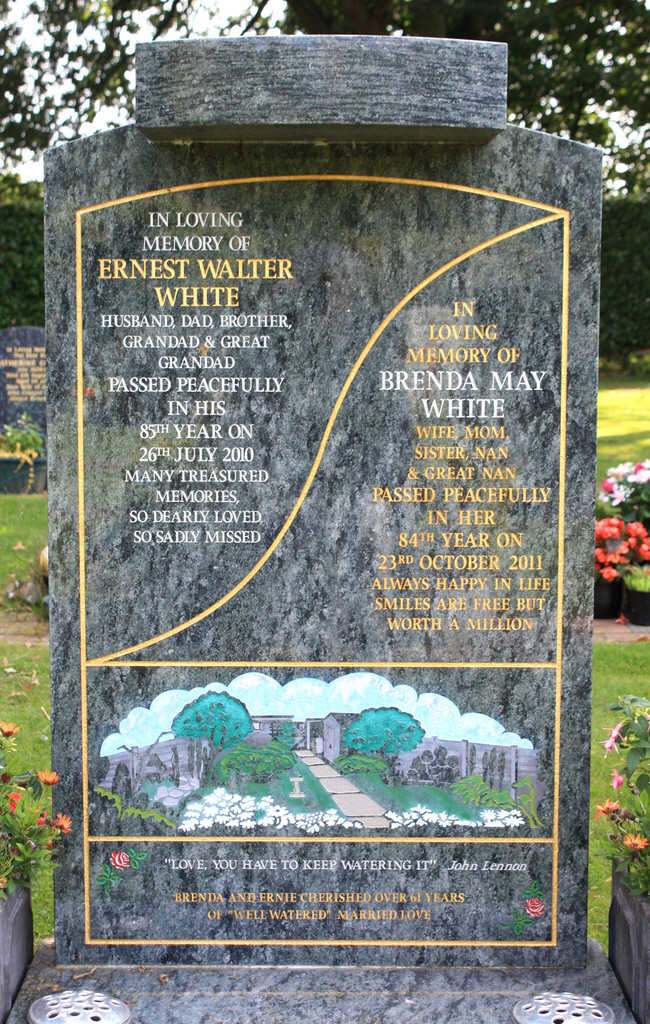 "Love, you have to keep watering it" - Brenda and Ernie were married for 61 years.
---
One of the most memorable war graves we have seen. Staff Sgt Brett Linley, from Bournville, died while trying to clear improvised explosive devices (IEDs) in Nahr-e-Saraj in July 2010. Subsequently he was awarded a postumous George Medal.
---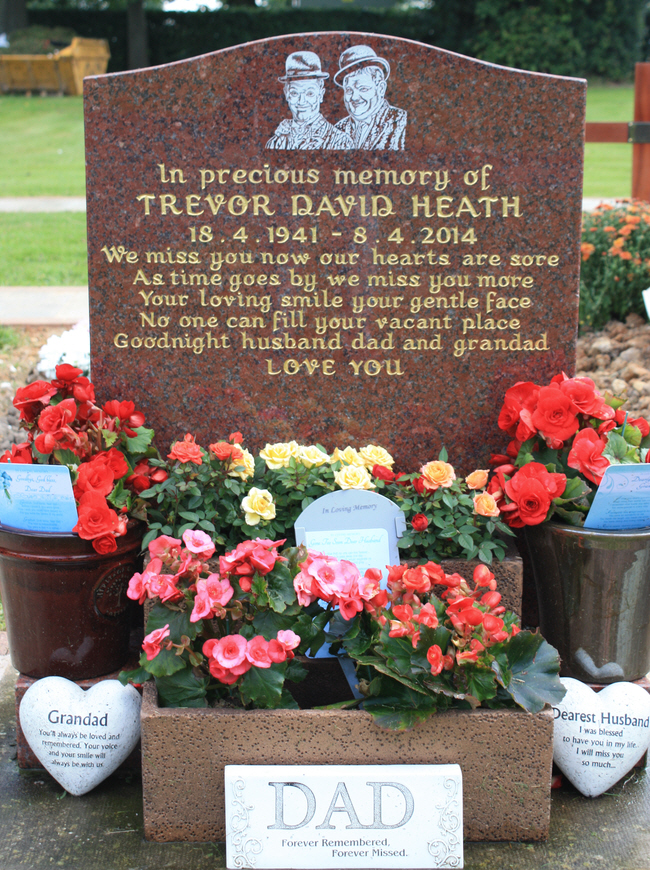 We didn't expect to see a picture of the famous comedy duo Laurel and Hardy on a gravestone.
---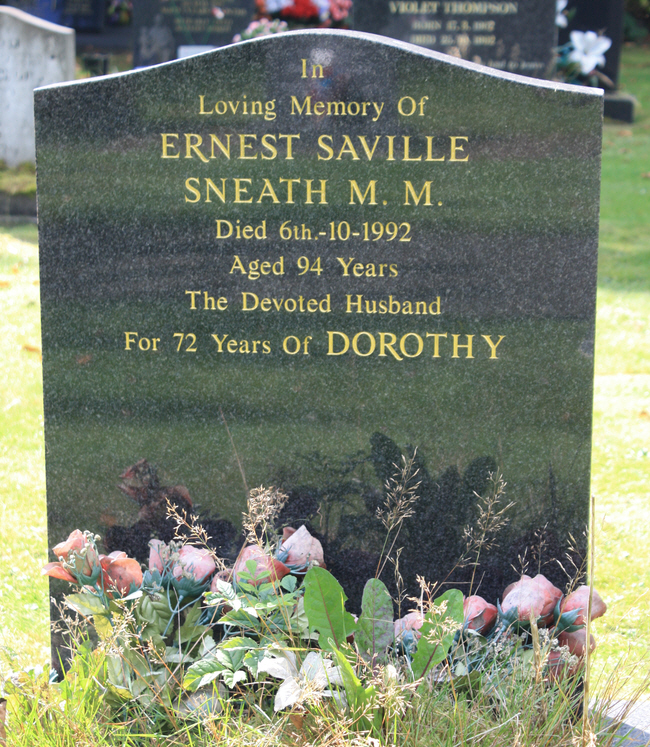 Ernest and Dorothy were married for 72 years.
---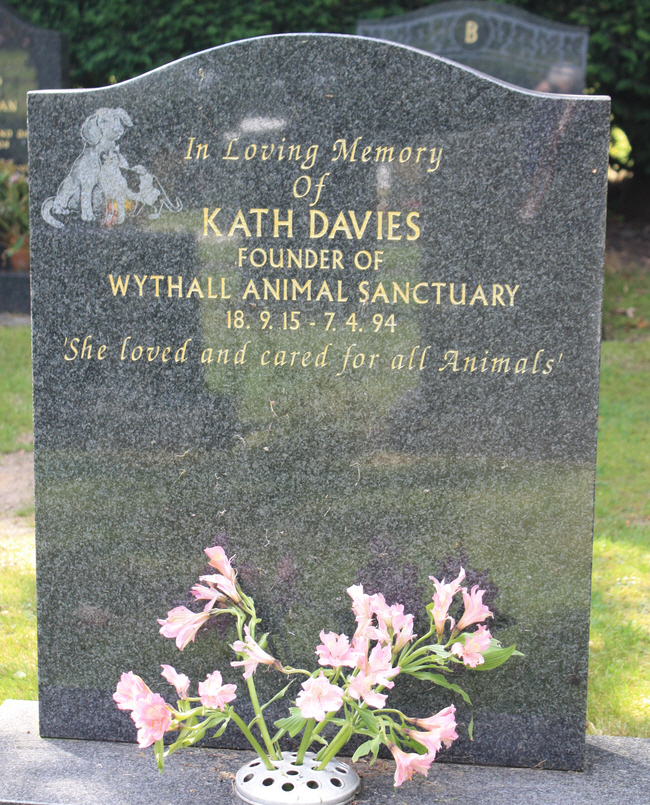 Kath was Founder of the Wythall Animal Sanctuary.
---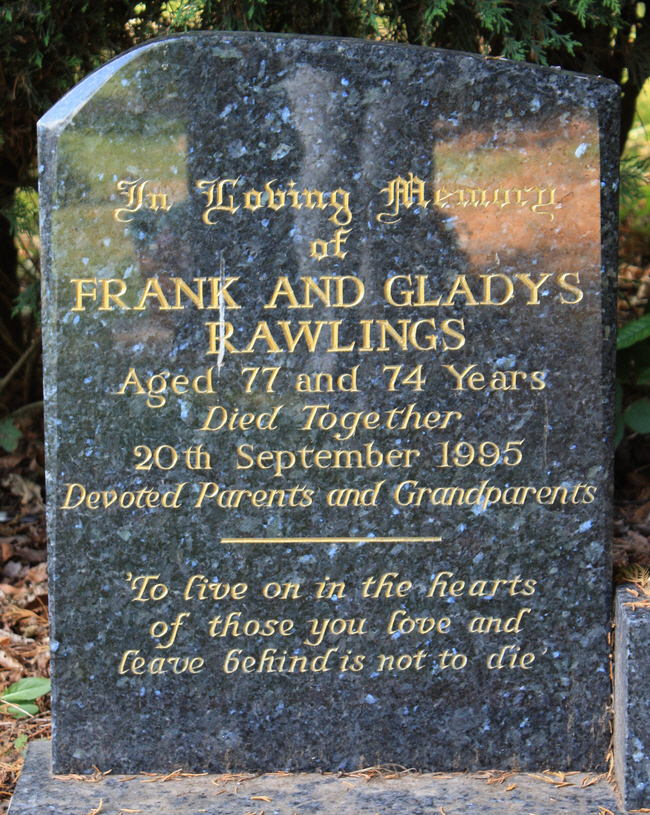 This married couple "died together".
---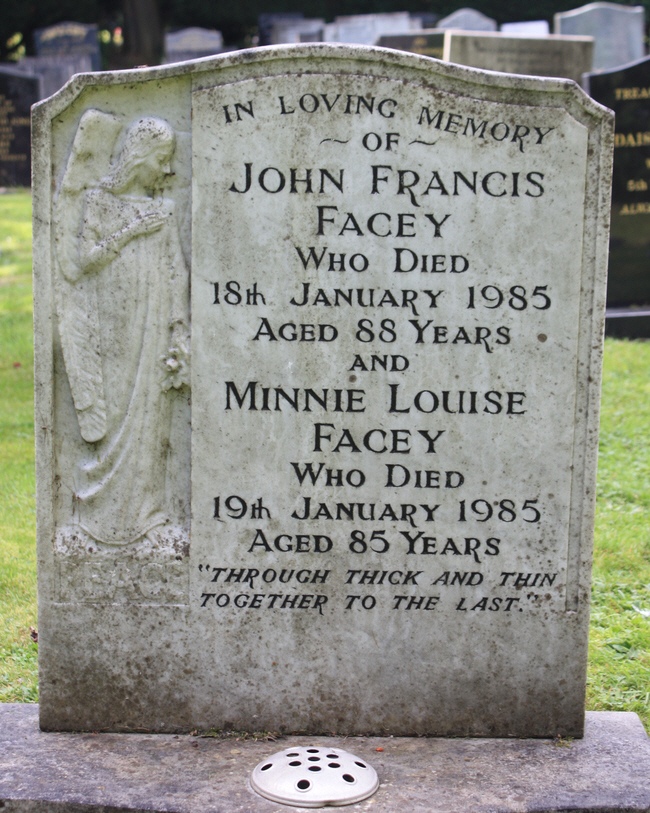 This married couple died on consecutive days.
---
Claire Christine Nicholson and Martin Piers Nicholson - Ticklerton (Shropshire) and Daventry (Northhamptonshire), United Kingdom.
This page was last updated on September 18th 2015.