Martin Nicholson's Cemetery Project
St Senara, Zennor, Cornwall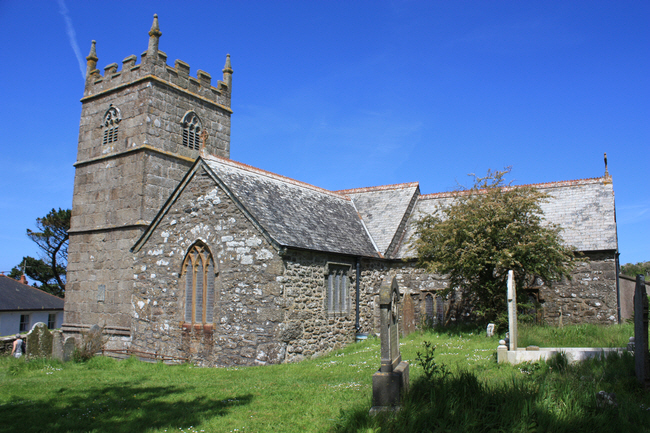 A church dedicated to Saint Senara has stood on the current site overlooking the sea since at least the 6th century AD, but the current building is partly Norman and partly of the 13th and 15th centuries (the north aisle 15th century). There is a west tower and the octagonal font may be from the 13th century. It was reputedly founded by Saint Senara on her return from Ireland with her son, who was by then a bishop, when they founded the village of Zennor.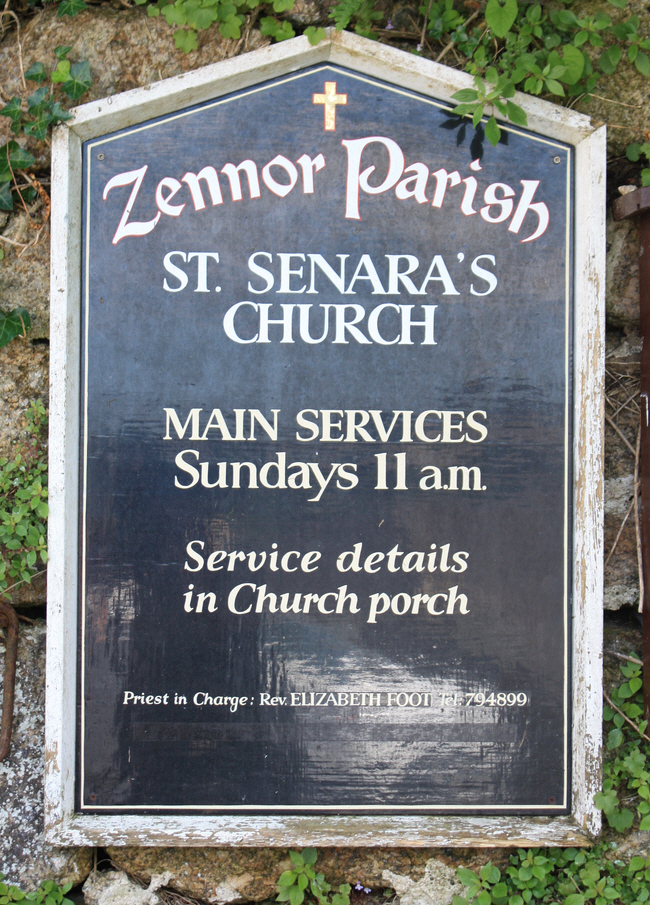 ---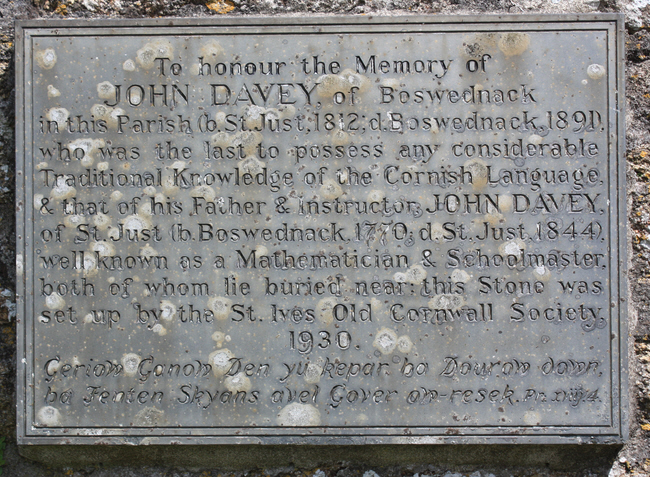 John Davey was the last man "to possess any considerable traditional knowledge of the Cornish language".
---
One of only two remaining bench-ends in the church portrays the Mermaid of Zennor, depicted admiring herself in a mirror. This is on the so-called "Mermaid Chair" which also has carvings of fish on the seat, and which is believed to be at least 600 years old.
---
Martin Nicholson - Shropshire, United Kingdom.
This page was last updated on June 12th 2014.